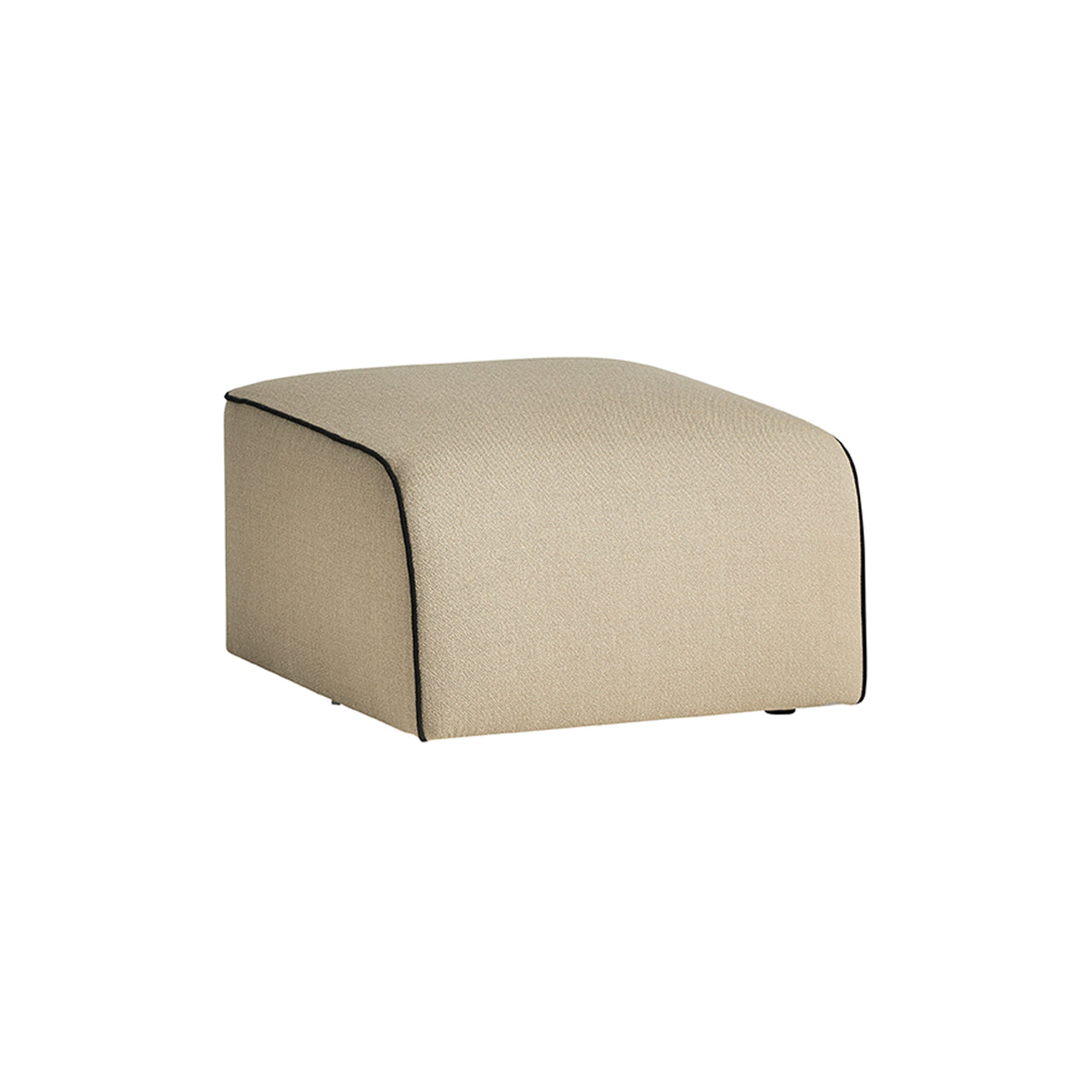 Flora Pouf
Flora Pouf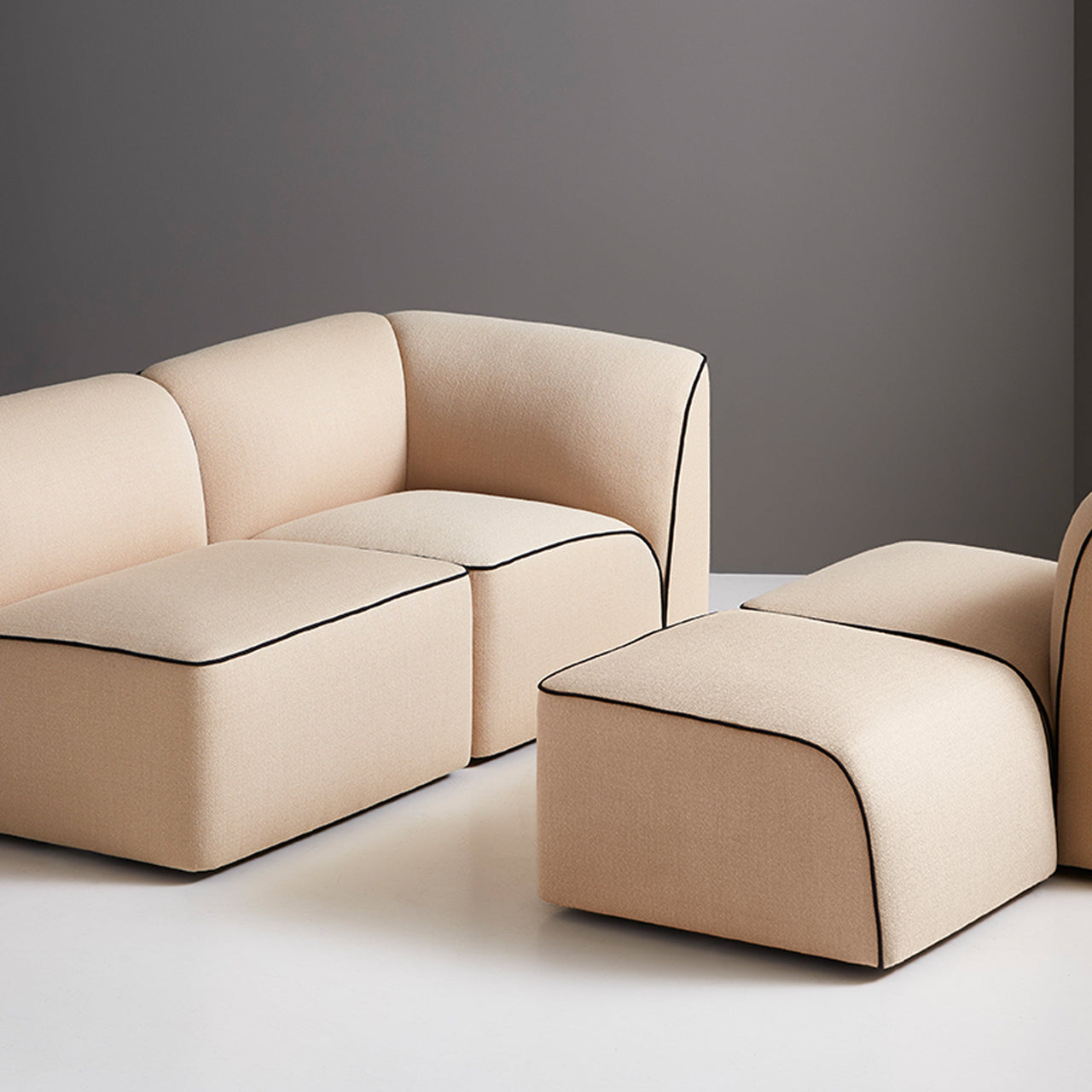 Flora Pouf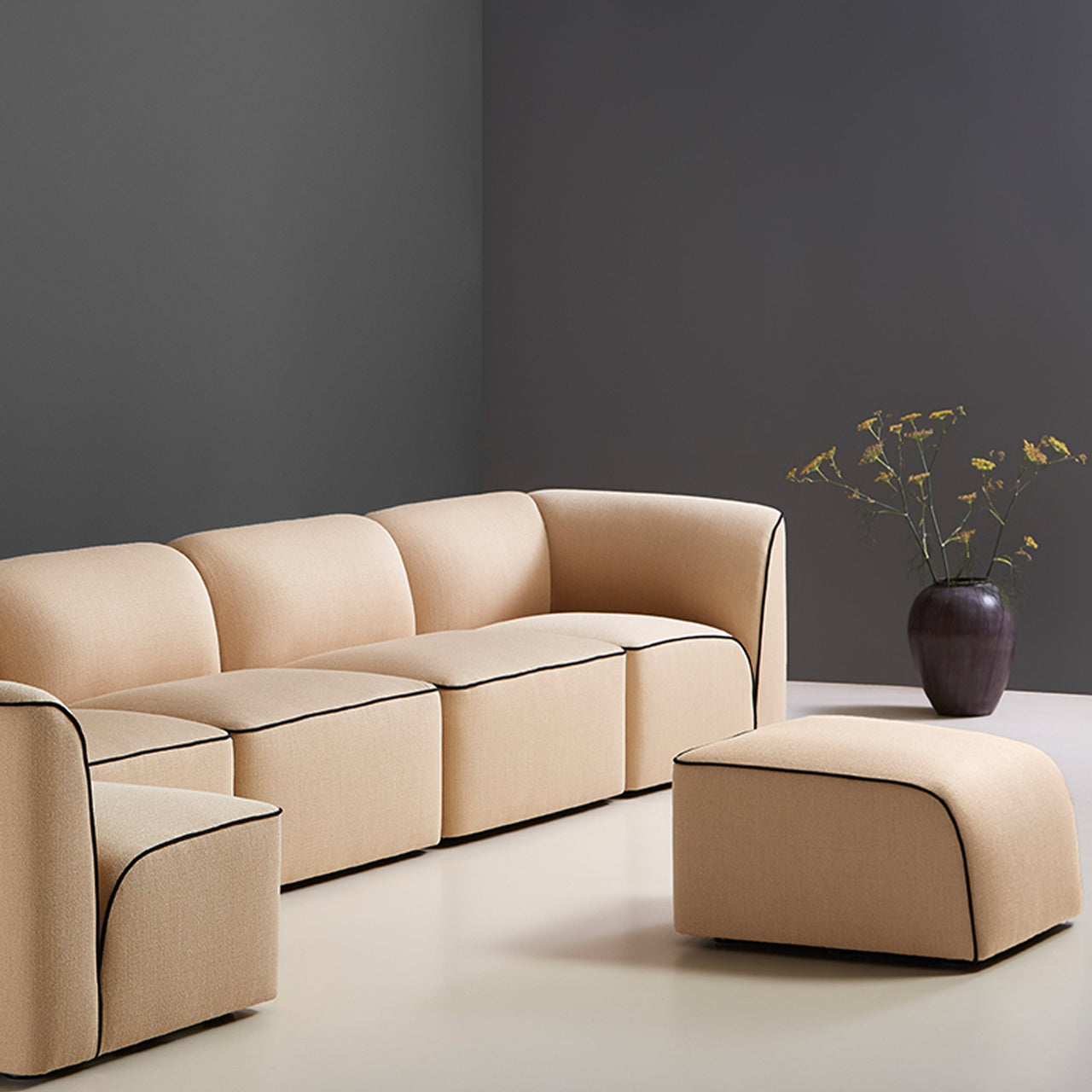 insitu
insitu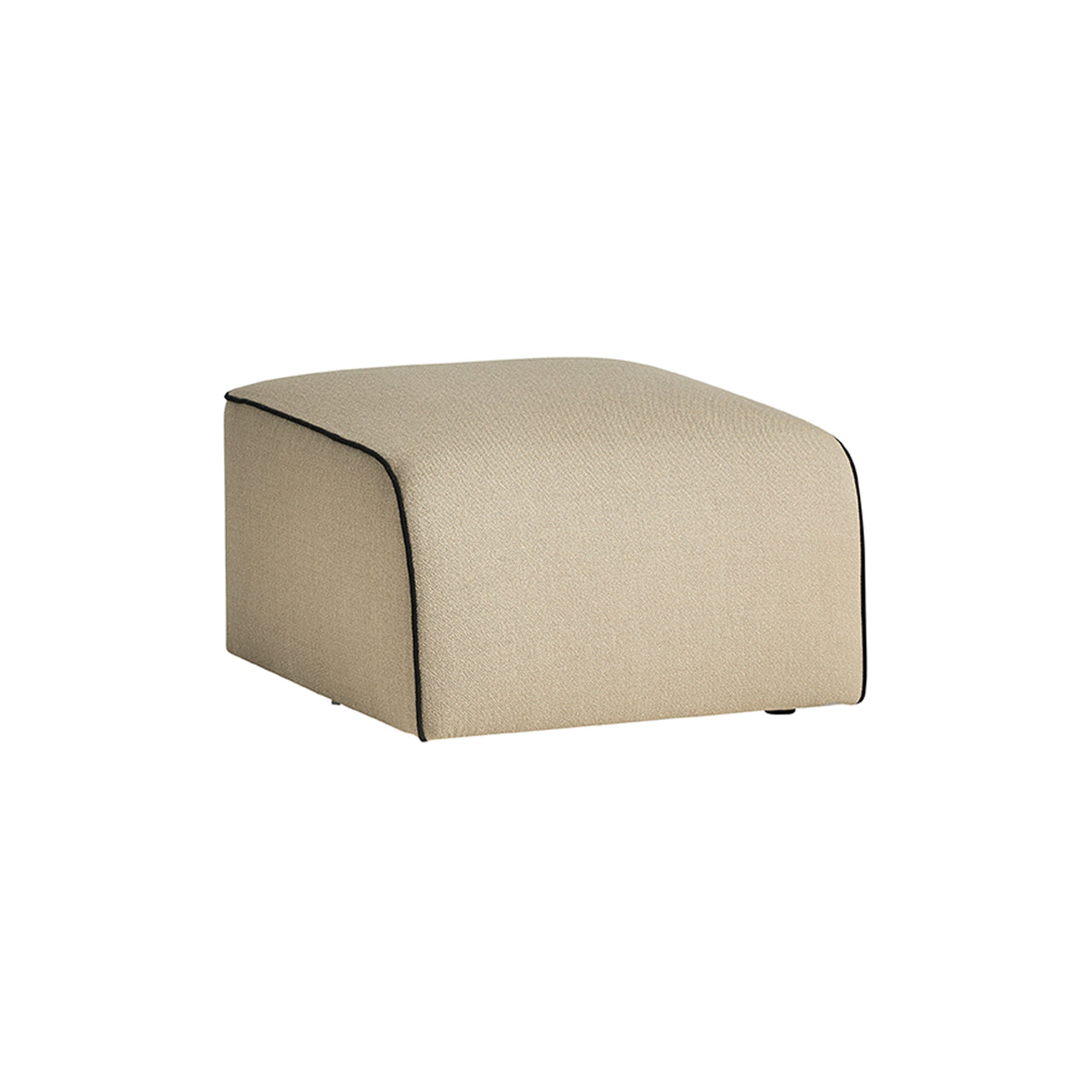 Flora Pouf
Flora Pouf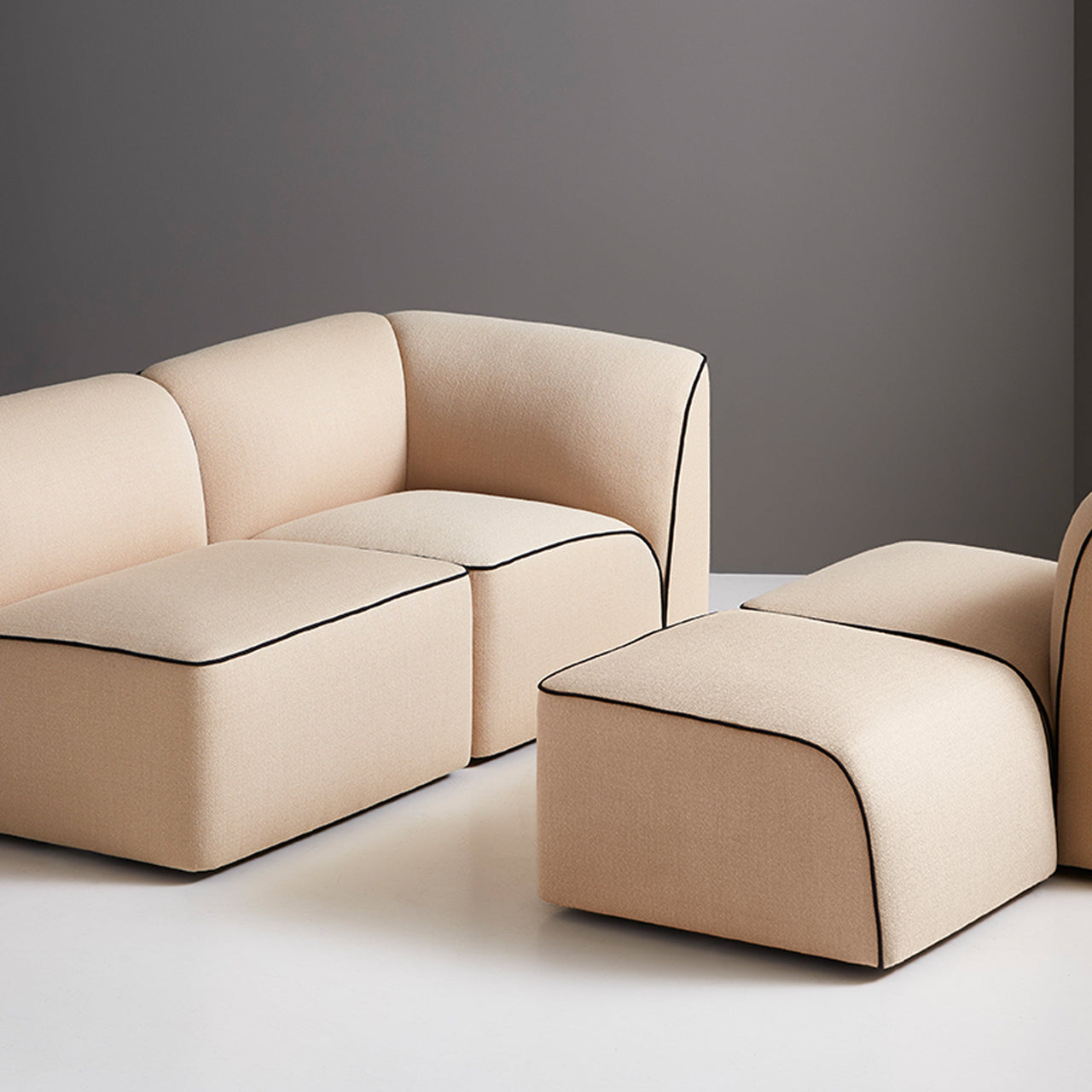 Flora Pouf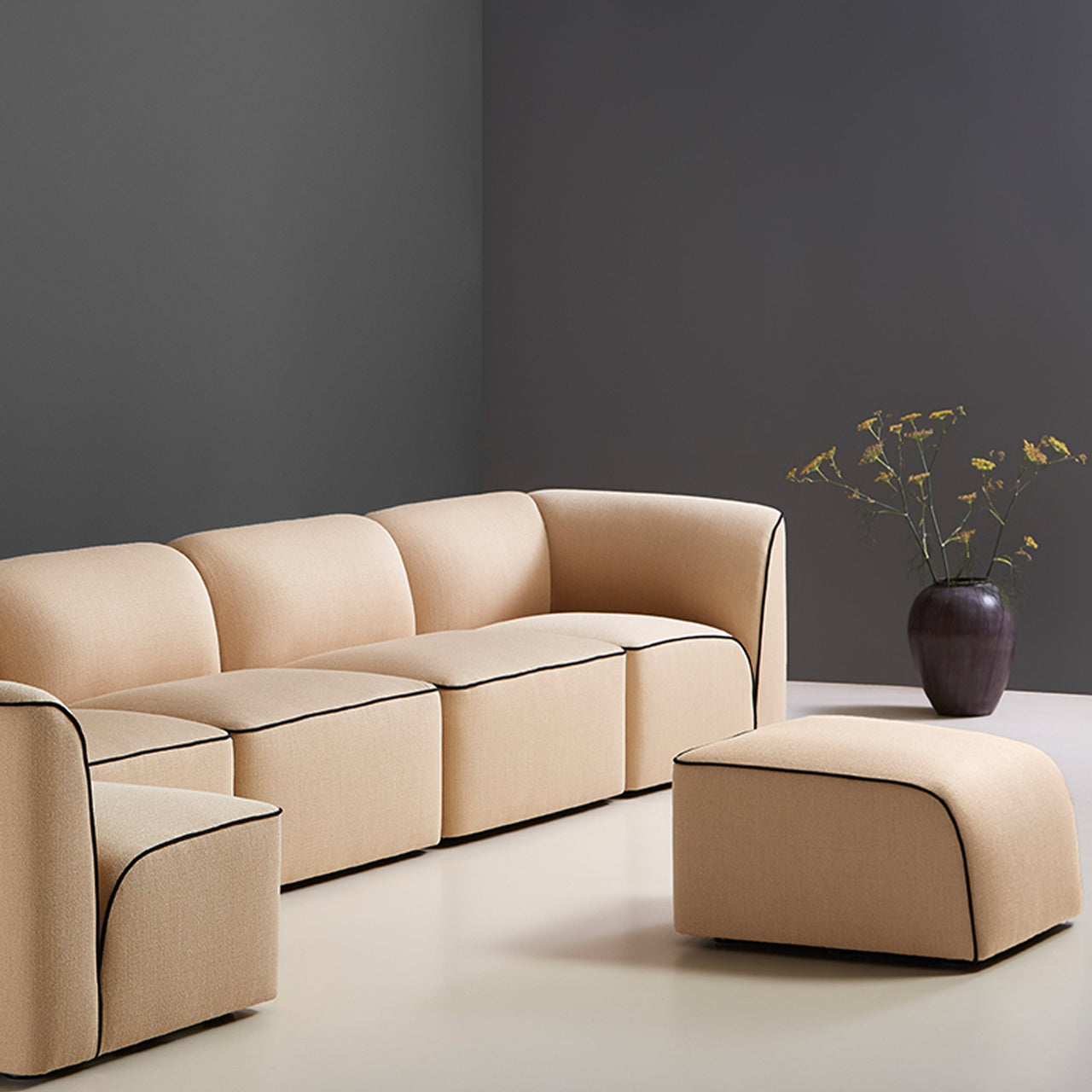 insitu
insitu
---
---
As a stand-alone addition to the Flora modular sofa, this pouf can serve as an ottoman or replace a coffee table. Or it can extend the dimensions of a contiguous seating arrangement. Spanish design studio Yonoh repeats the collection's signature floral motif with the rounded silhouette and black piping in the outline of a petal.
Size
16.9" h x 26" w x 27.6" d (42.9x66x70.1cm)
Material
Plywood, foam, webbing
Details
Fabric Group 1A: Alpine
Fabric Group 1B: Reflect, Cura, Cyber, Step Melange
Fabric Group 2A: Remix 3, Re-wool, Gaja C2C
Fabric Group 2B: Ara, Barnum, Clay, Ecriture, Fiord 2, Hallingdal 65, Harald 3, Steelcut Trio 3, Vidar 4
Fabric Group 3A: Nara, Sisu
COM and COL available on request
Made in Estonia
Brand
Woud
"We wanted a challenge," say husband and wife Mia and Torben Koed, founders of Copenhagen-based Woud, and they got one. Sitting around the dinner table a couple of years ago, they realized it was time to leverage their experience in private-label furniture and create something of their own. In just a few short years, they've masterminded one of the most influential Danish brands around.
Now adding accessories to the mix of furniture and lighting, Woud expands on the essential simplicity of Nordic design with an emphasis on finely crafted function and startlingly original form. Embracing upcoming design talents, both from Denmark and abroad, the couple is also keen on finding new materials that fit the Scandinavian tradition. Ultimately, they say, "We believe timeless design can express personalities, inspire people and create beautiful homes."