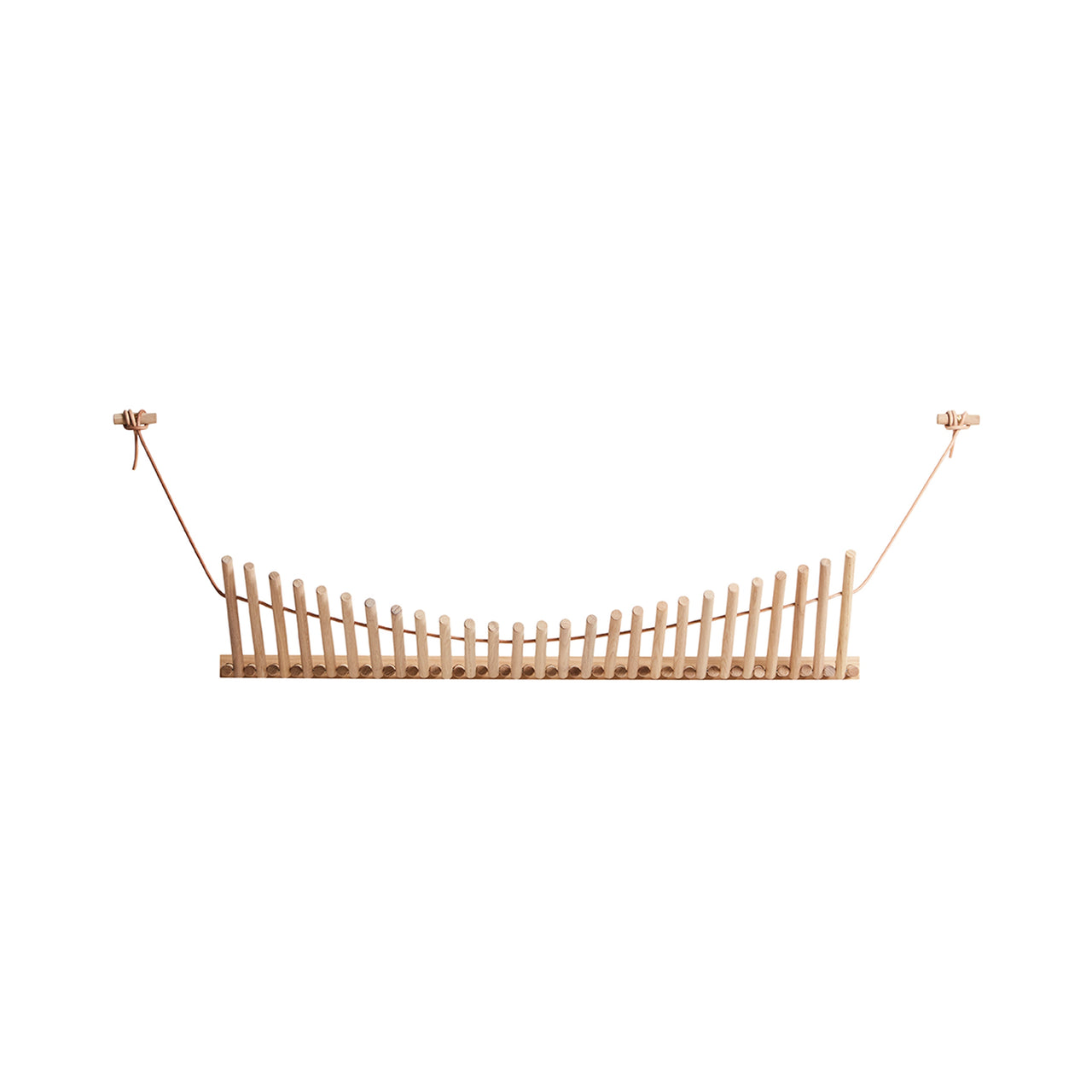 Knaegt Coat Rack: White Pigmented Oak + Natural Leather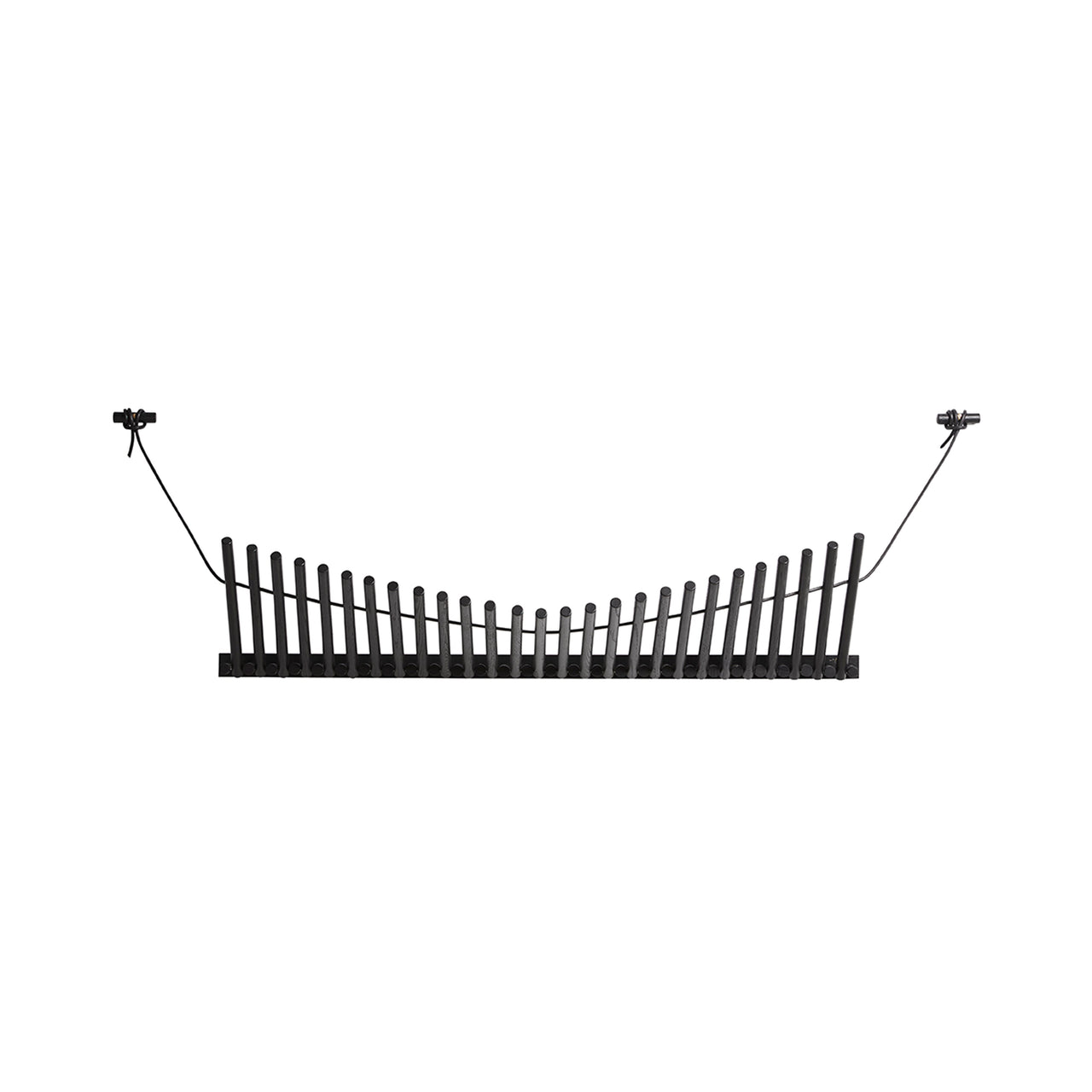 Knaegt Coat Rack: Black Painted Oak + Black Leather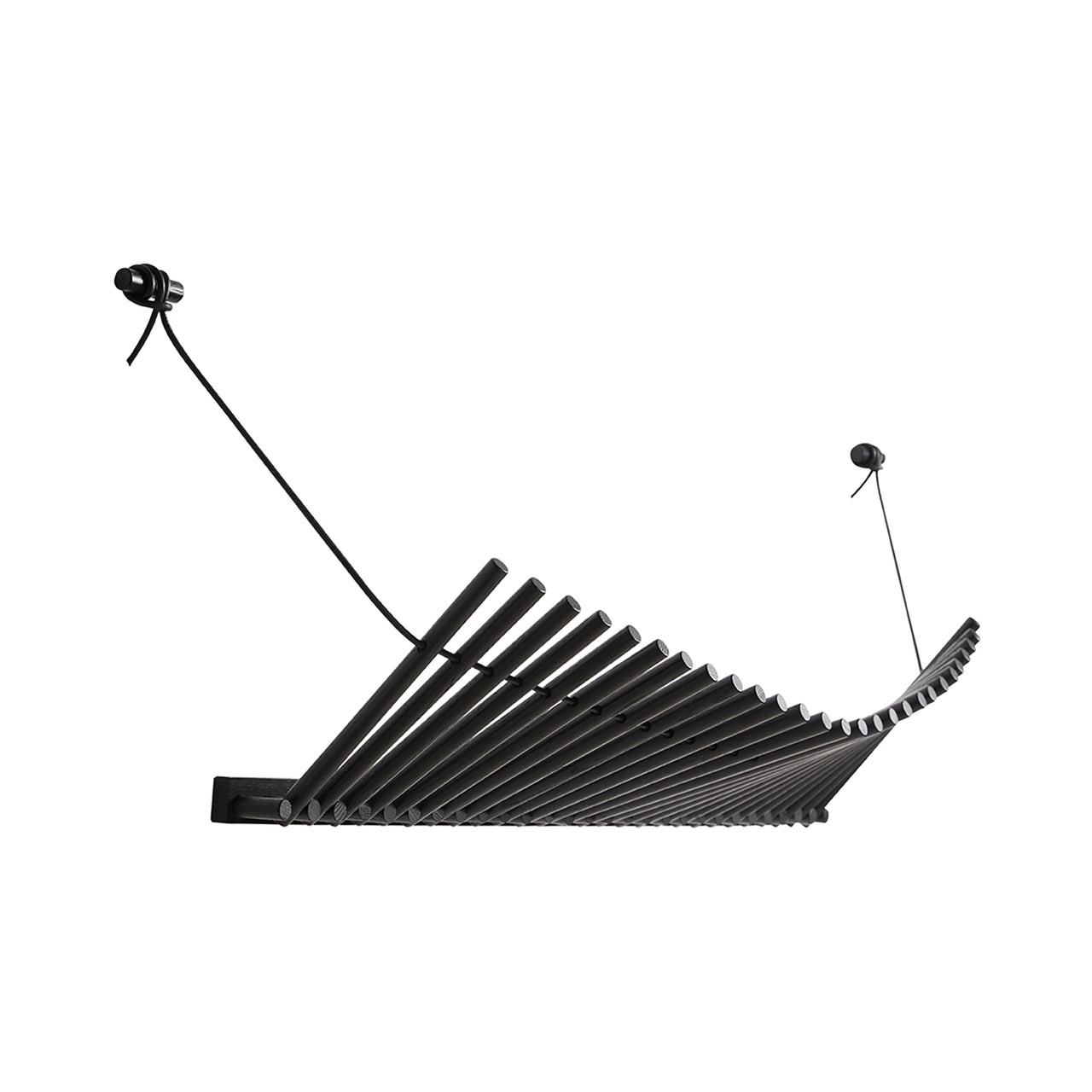 Knaegt Coat Rack: Black Painted Oak + Black Leather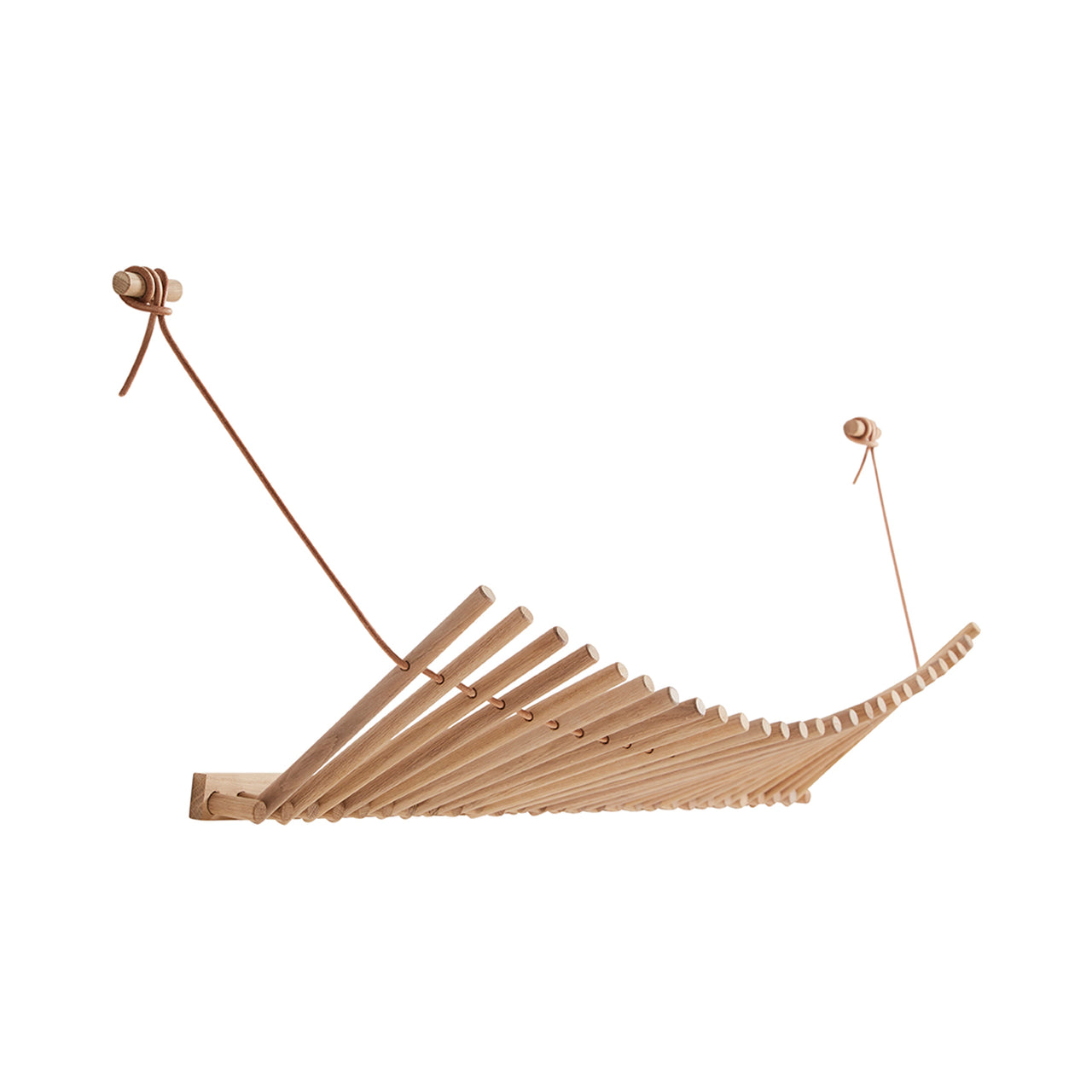 Knaegt Coat Rack: White Pigmented Oak + Natural Leather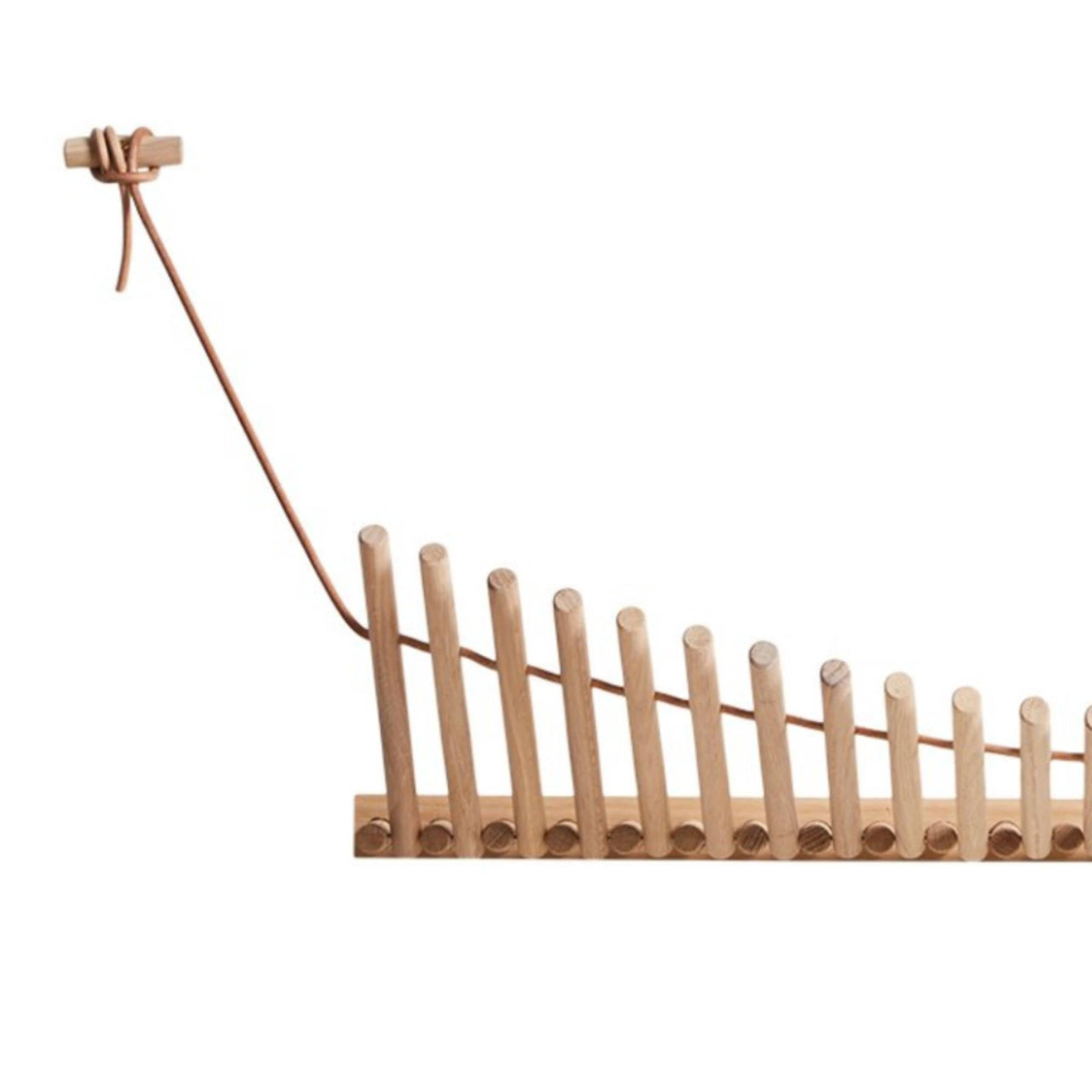 Knaegt Coat Rack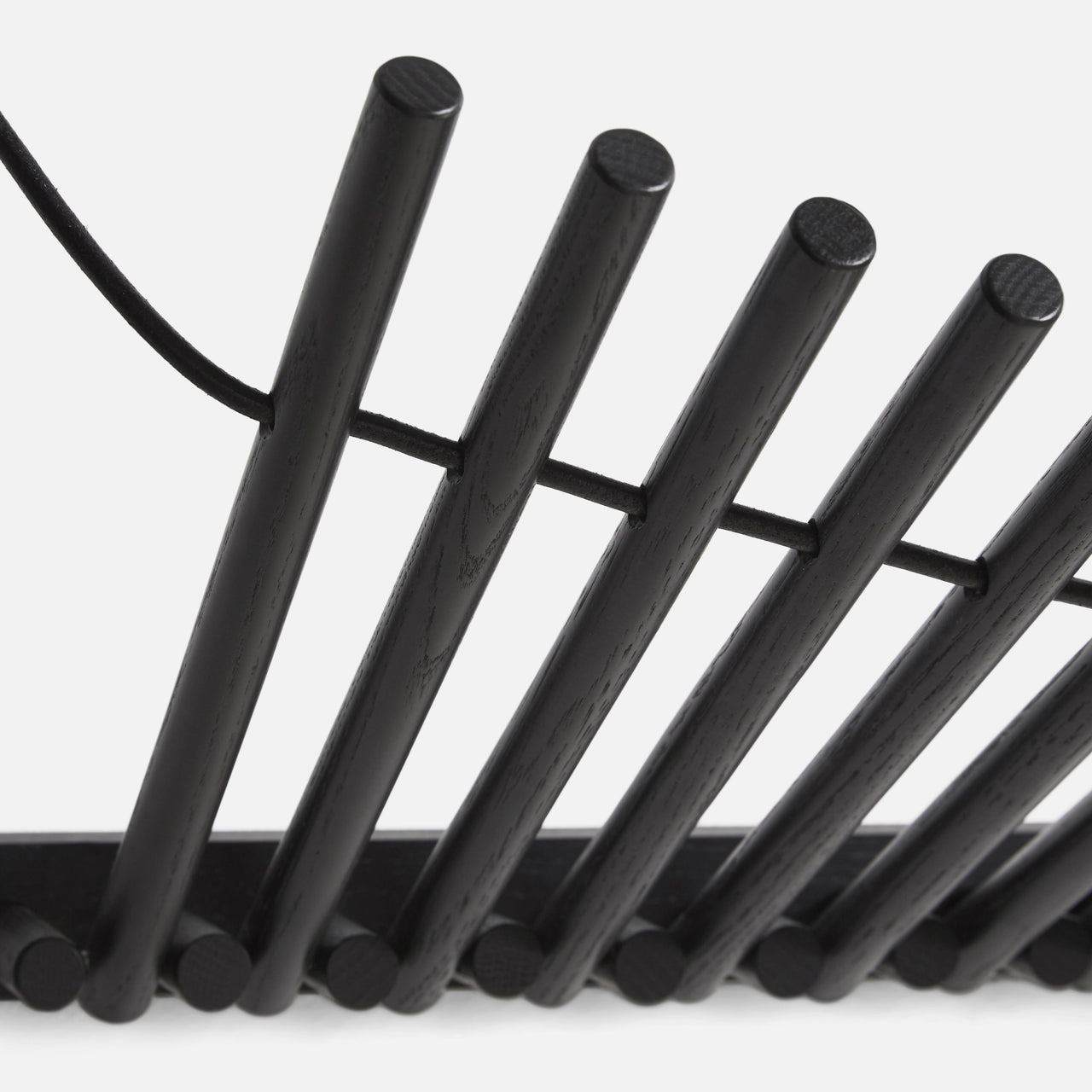 Knaegt Coat Rack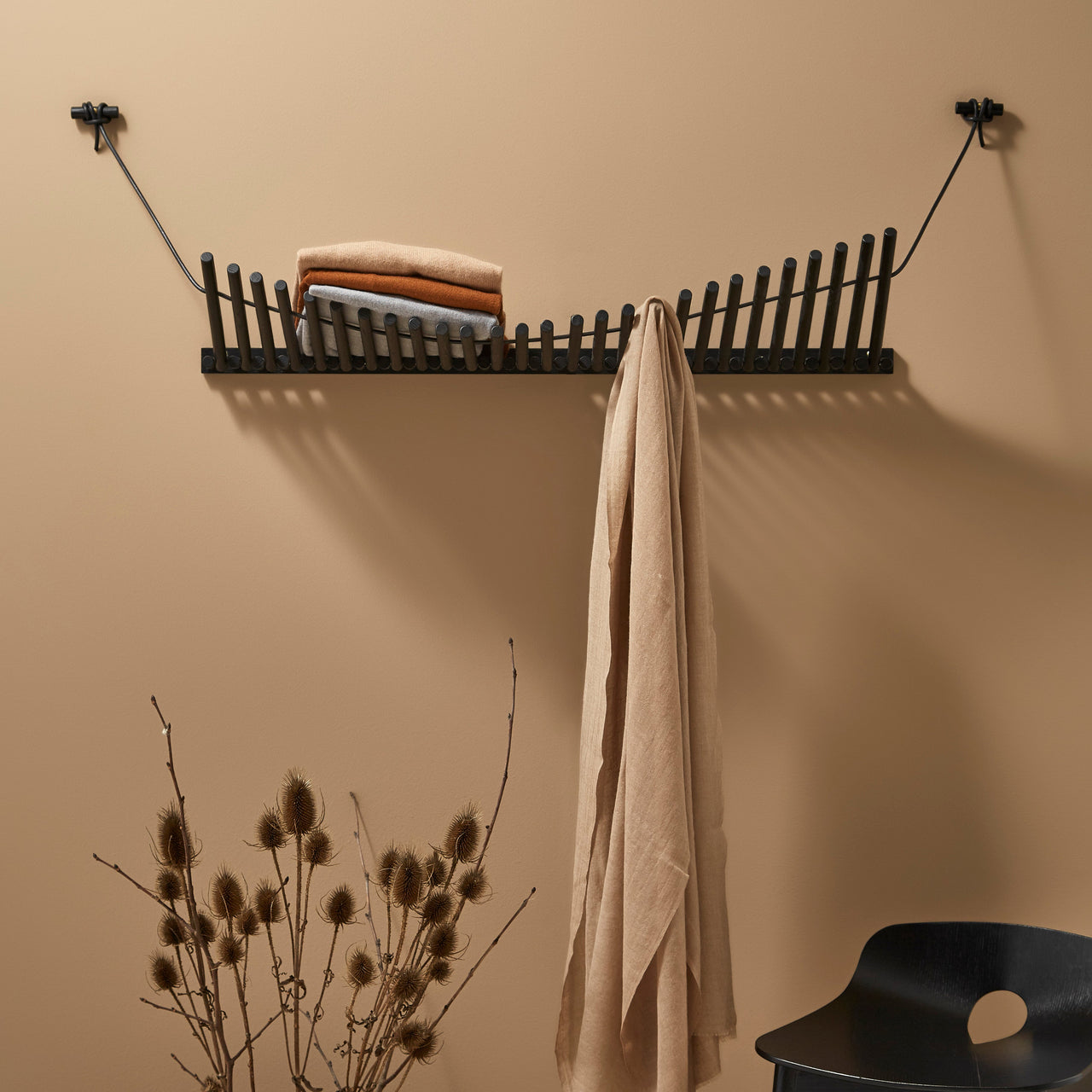 Knaegt Coat Rack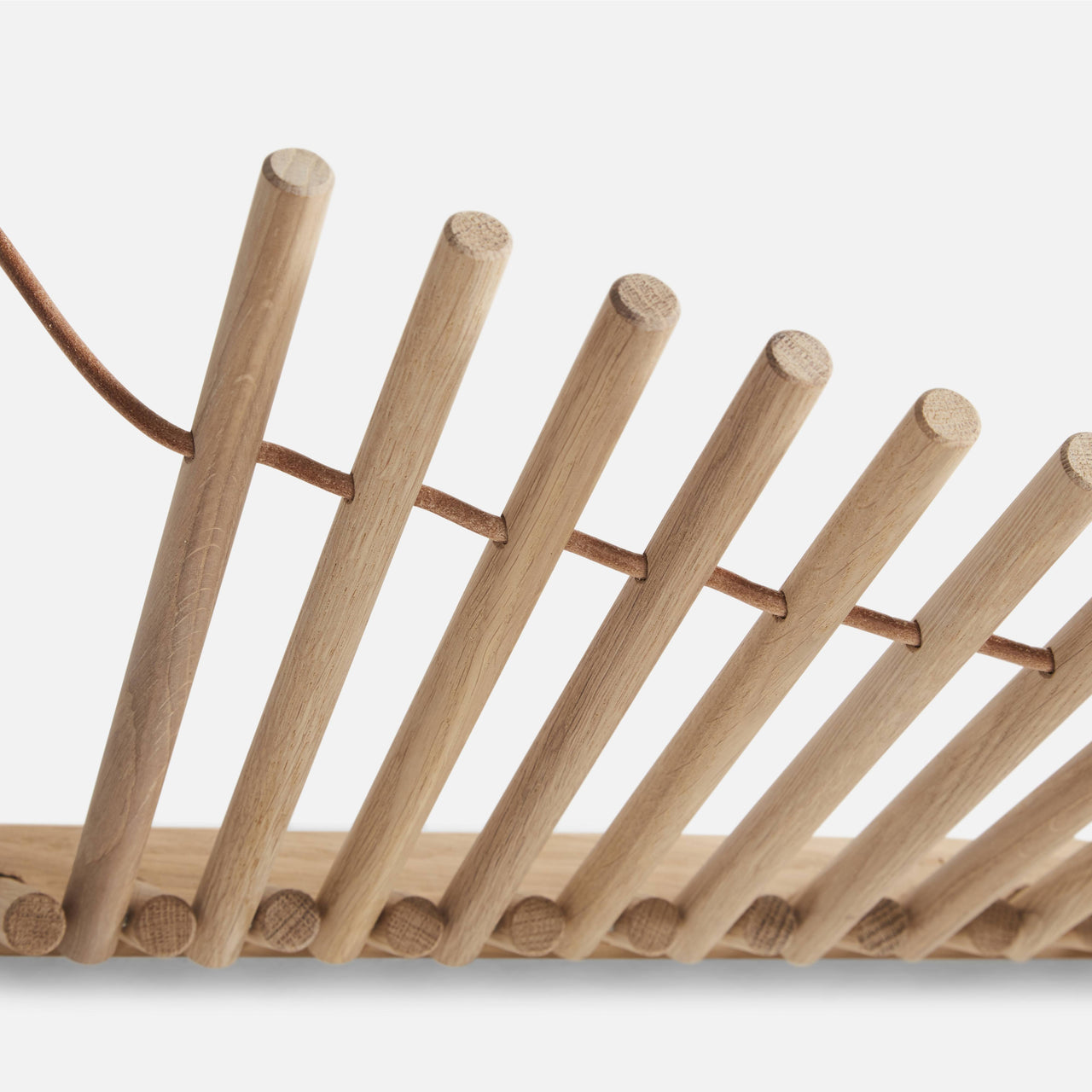 Knaegt Coat Rack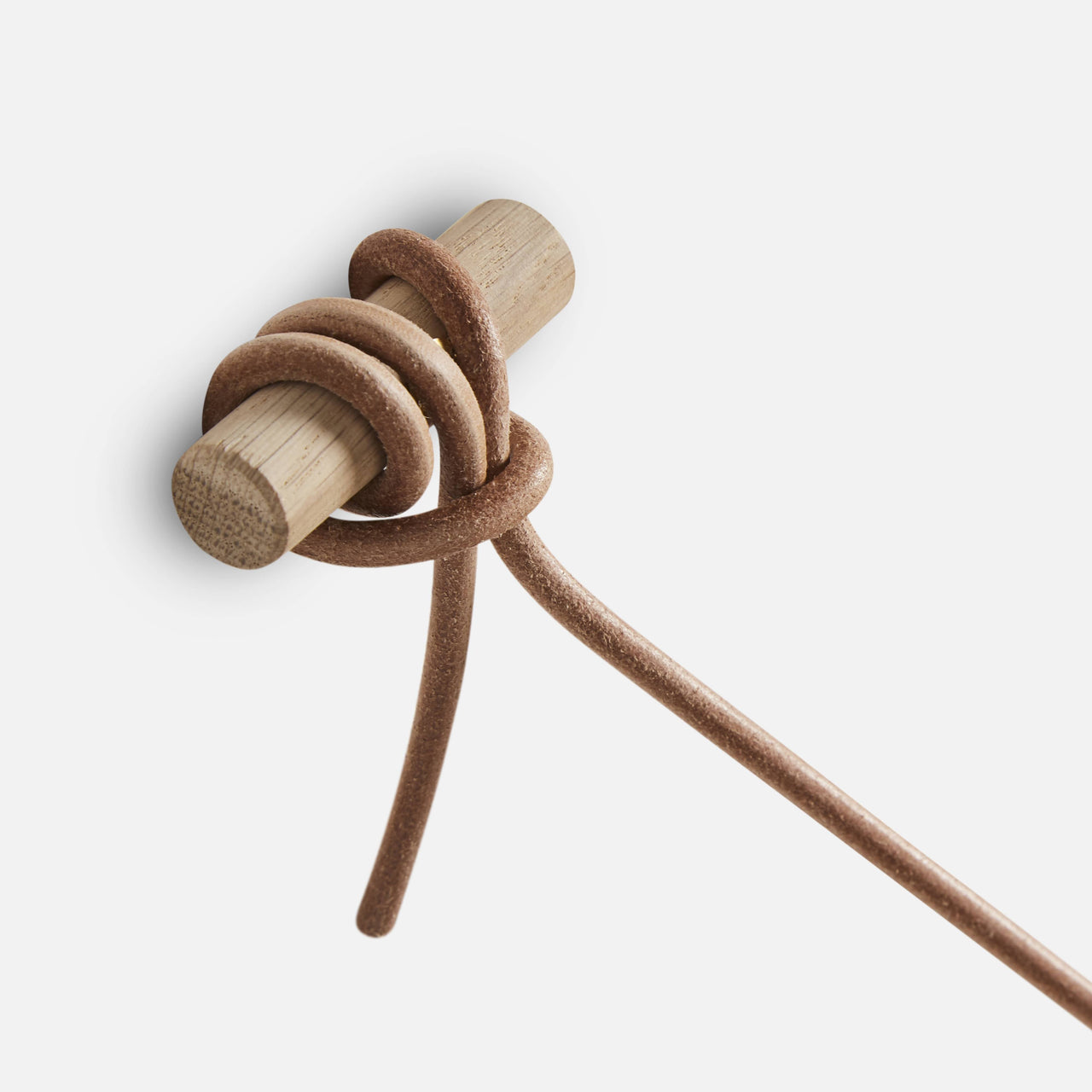 Knaegt Coat Rack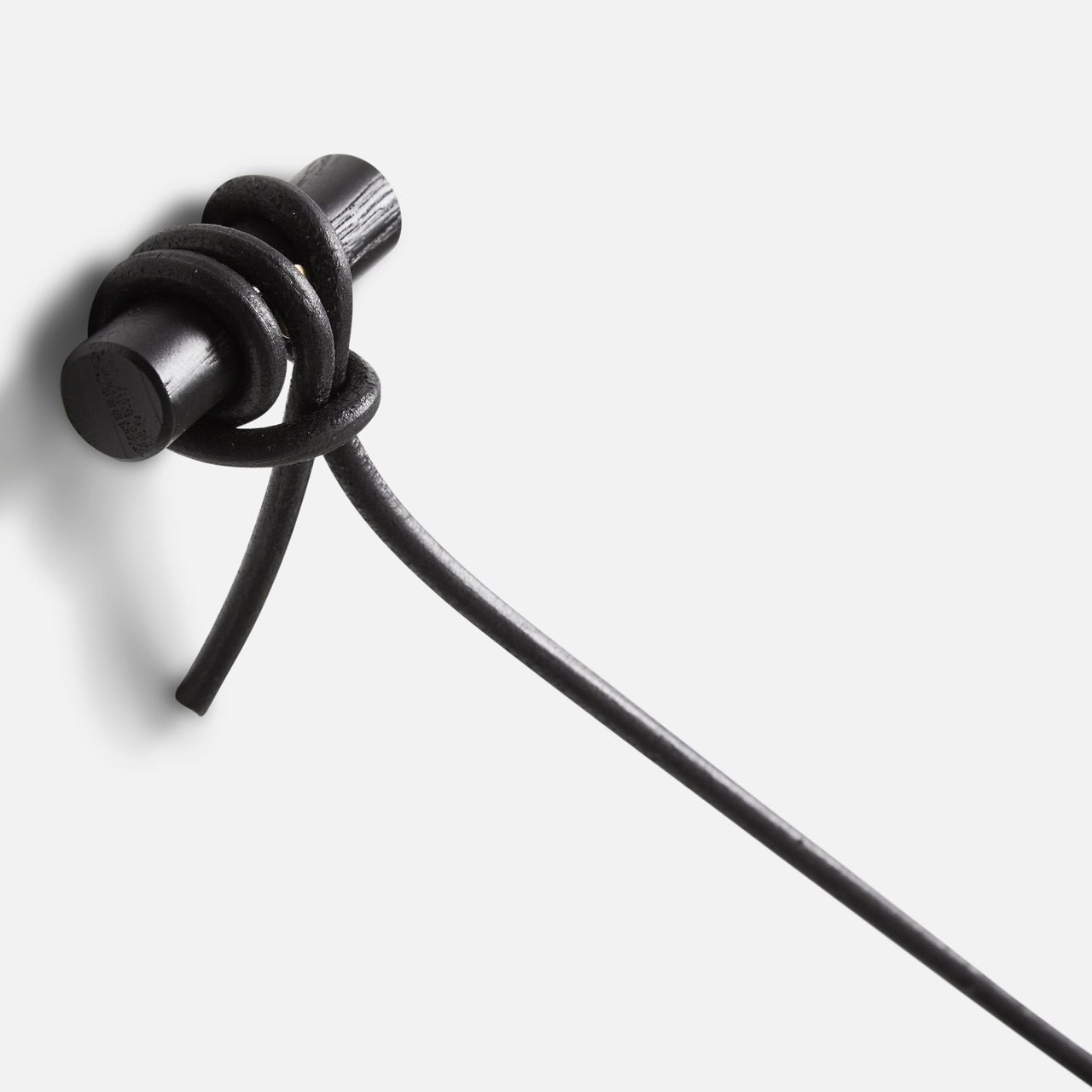 Knaegt Coat Rack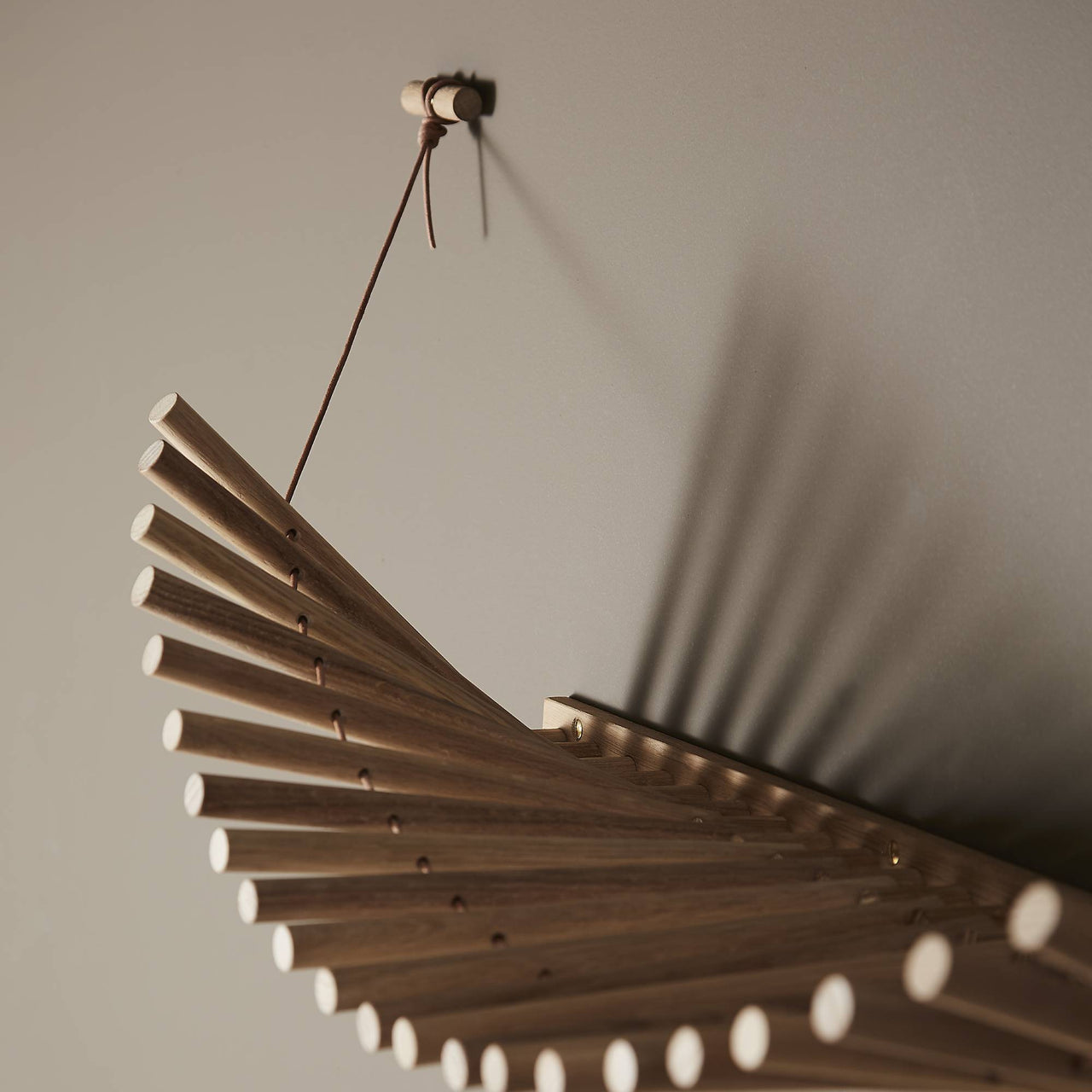 Knaegt Coat Rack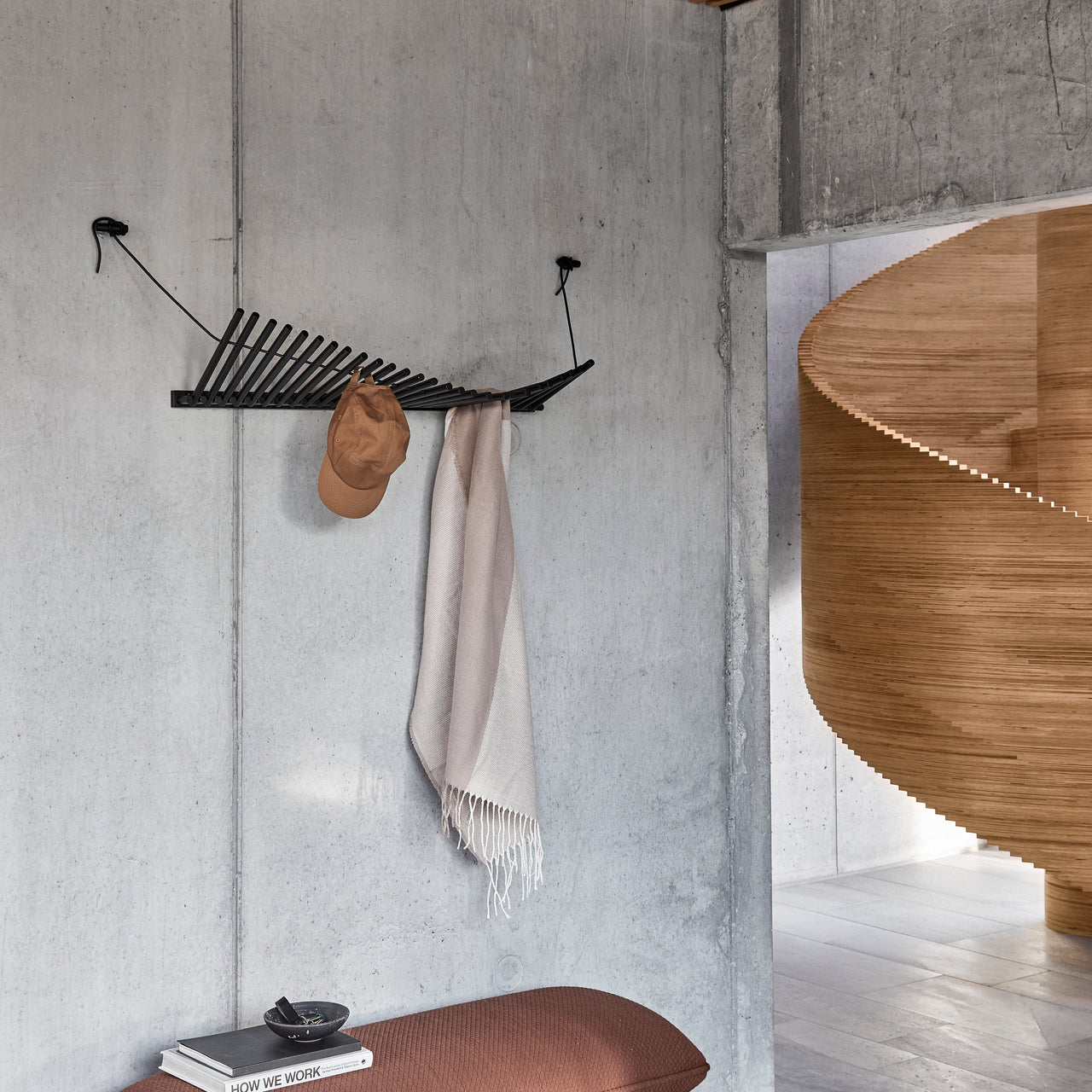 Knaegt Coat Rack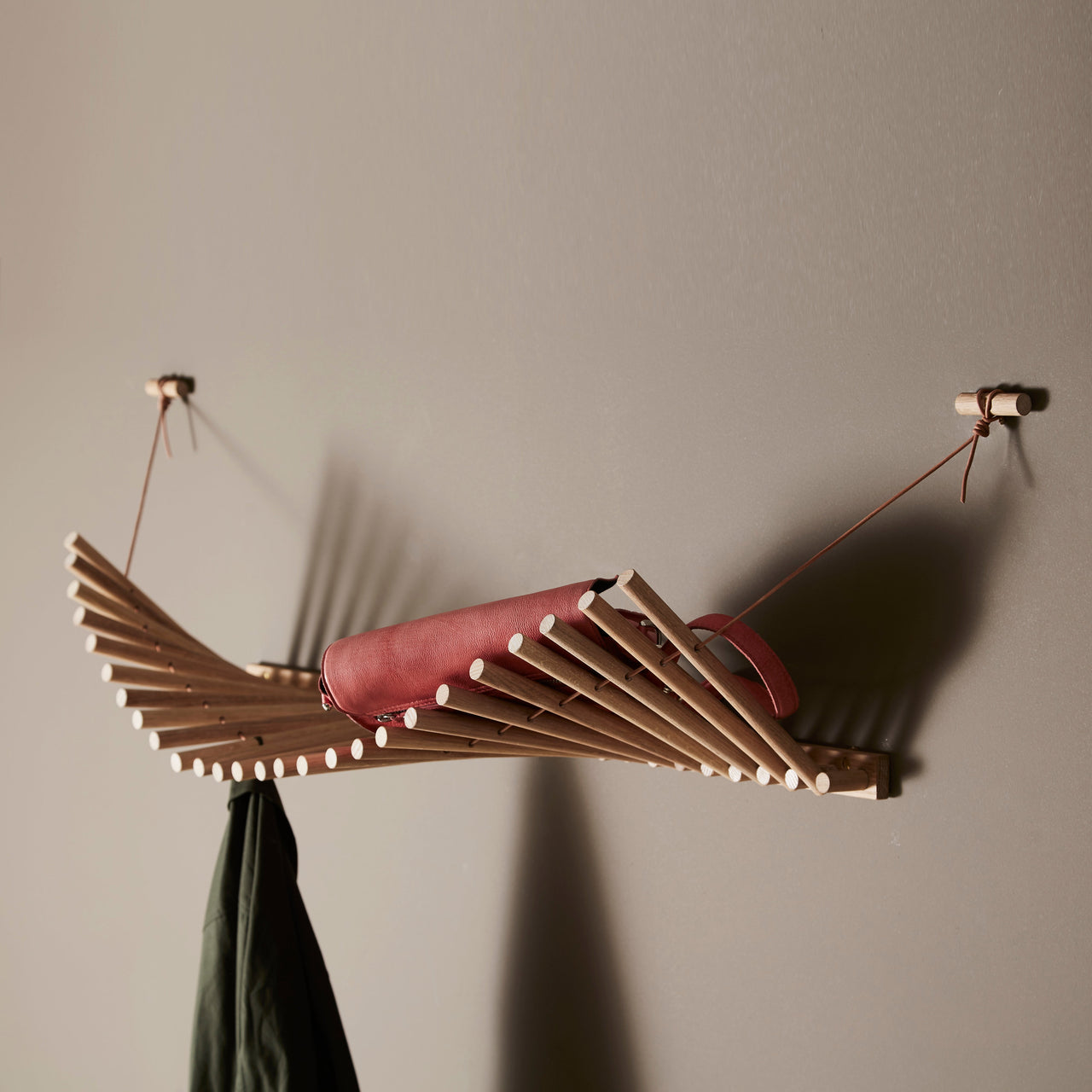 Knaegt Coat Rack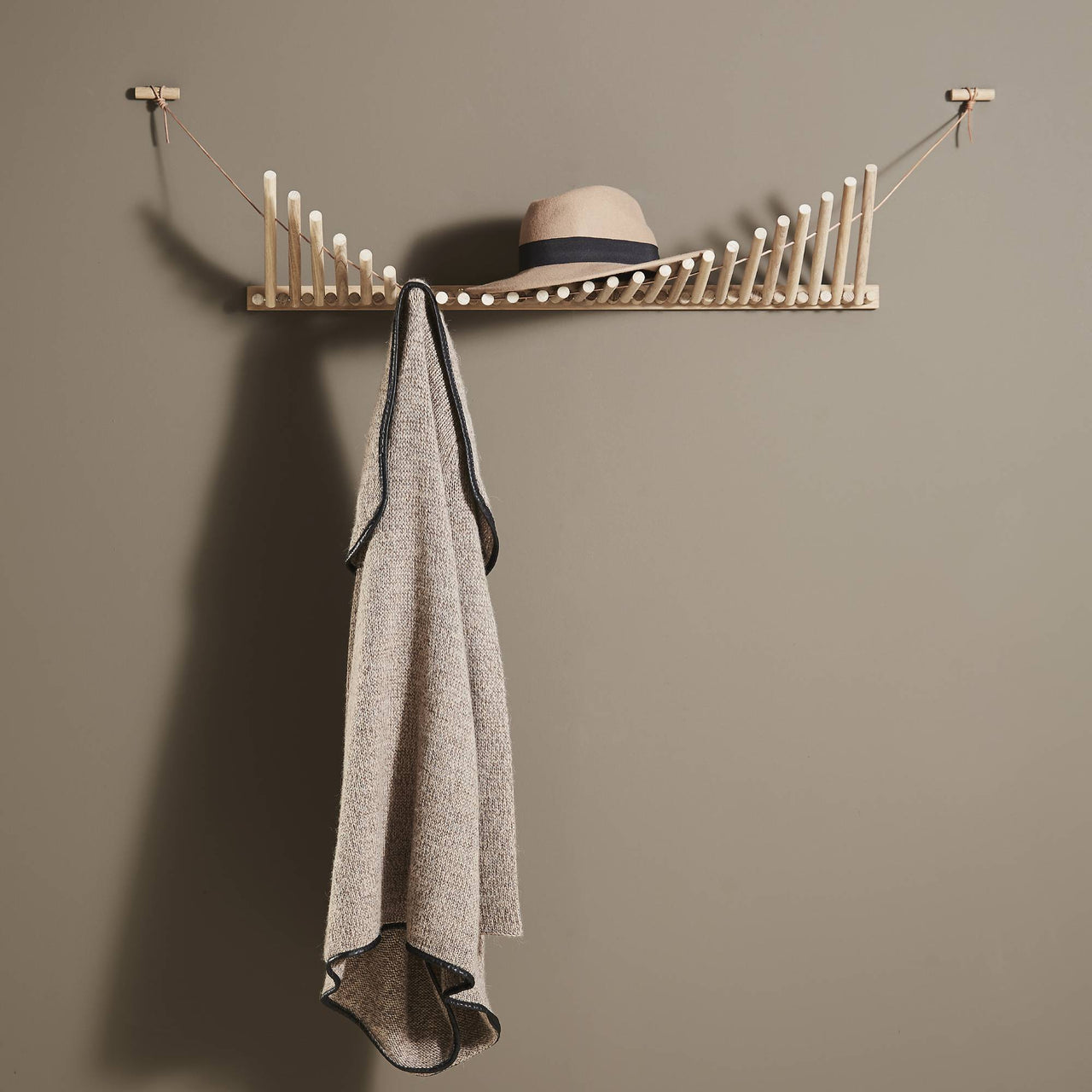 insitu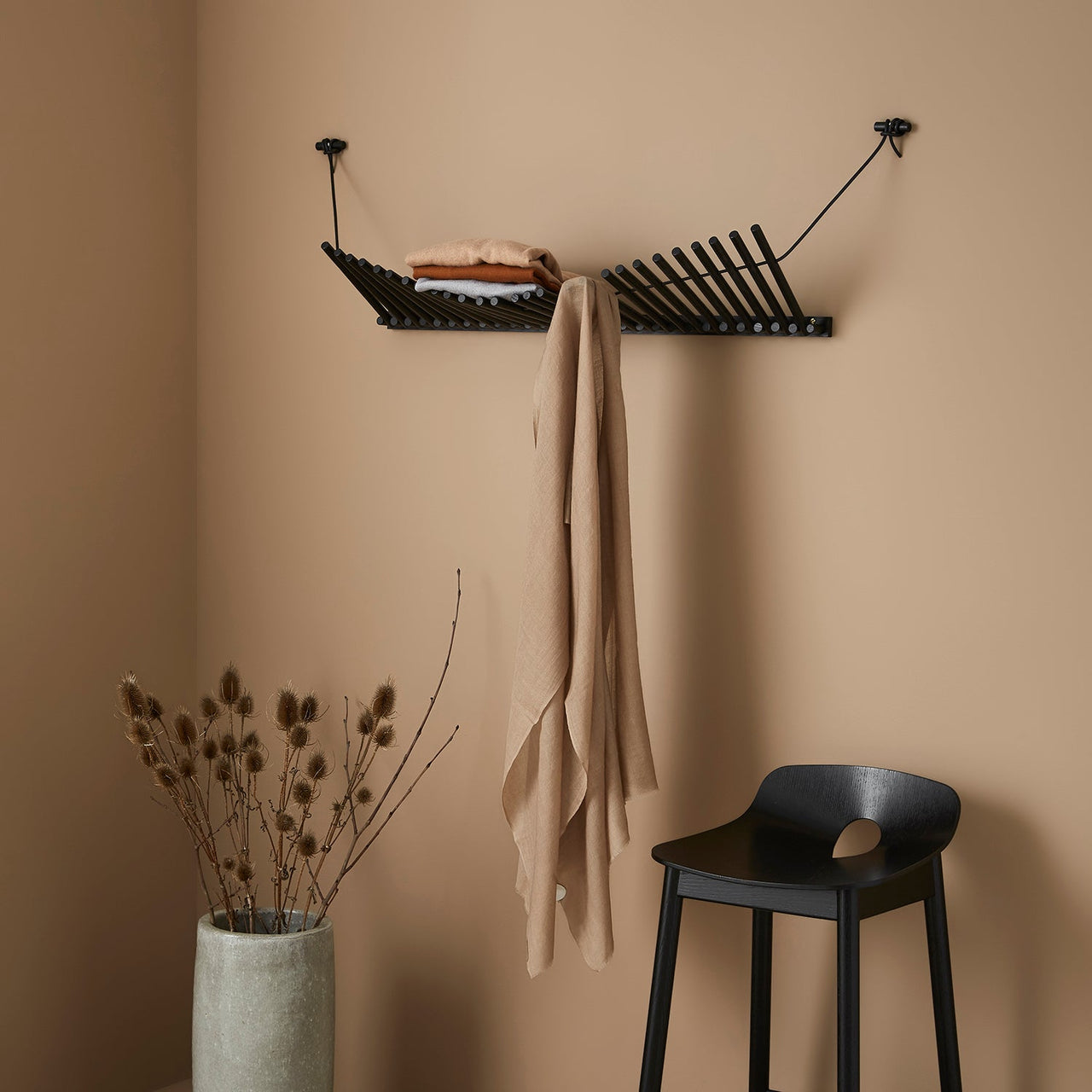 insitu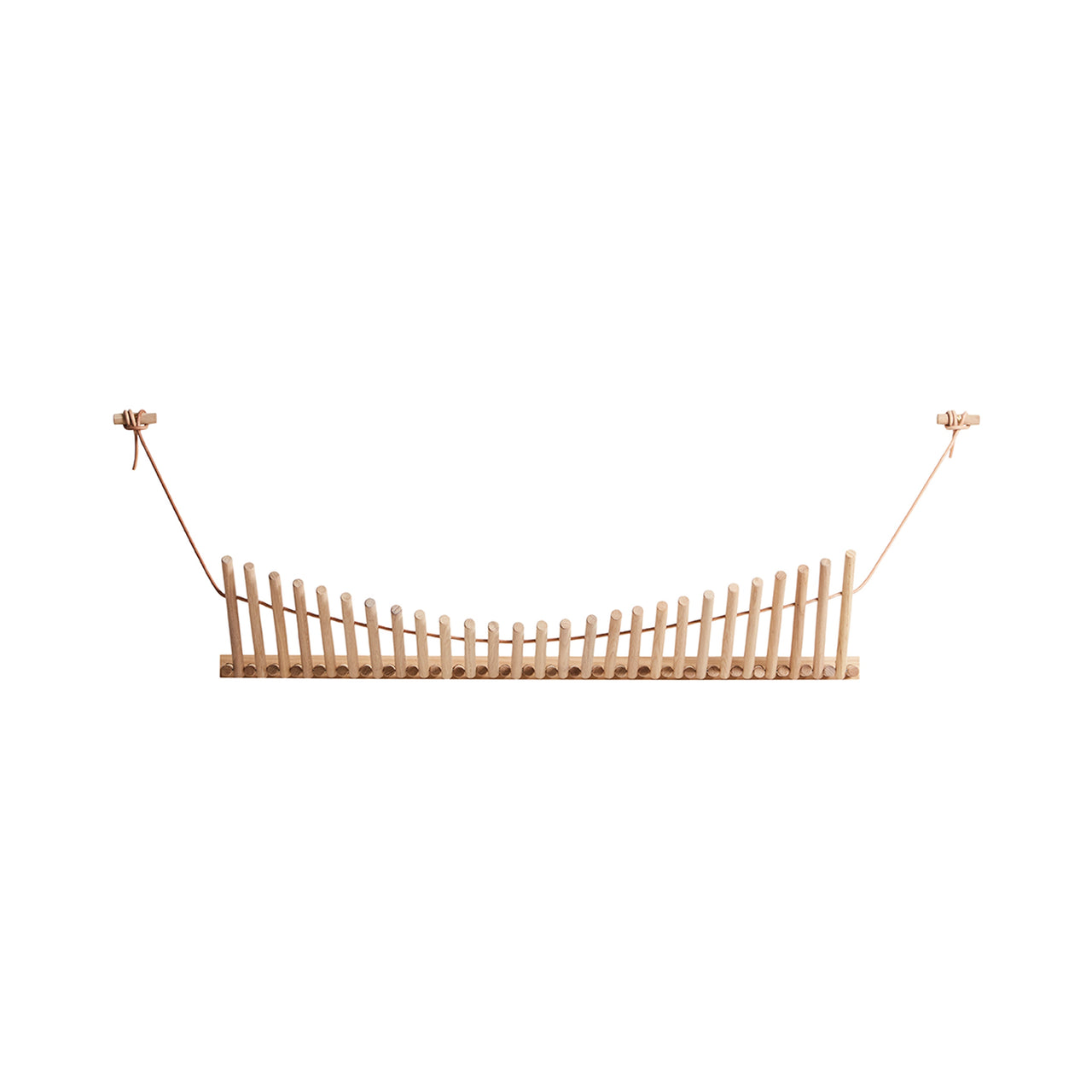 Knaegt Coat Rack: White Pigmented Oak + Natural Leather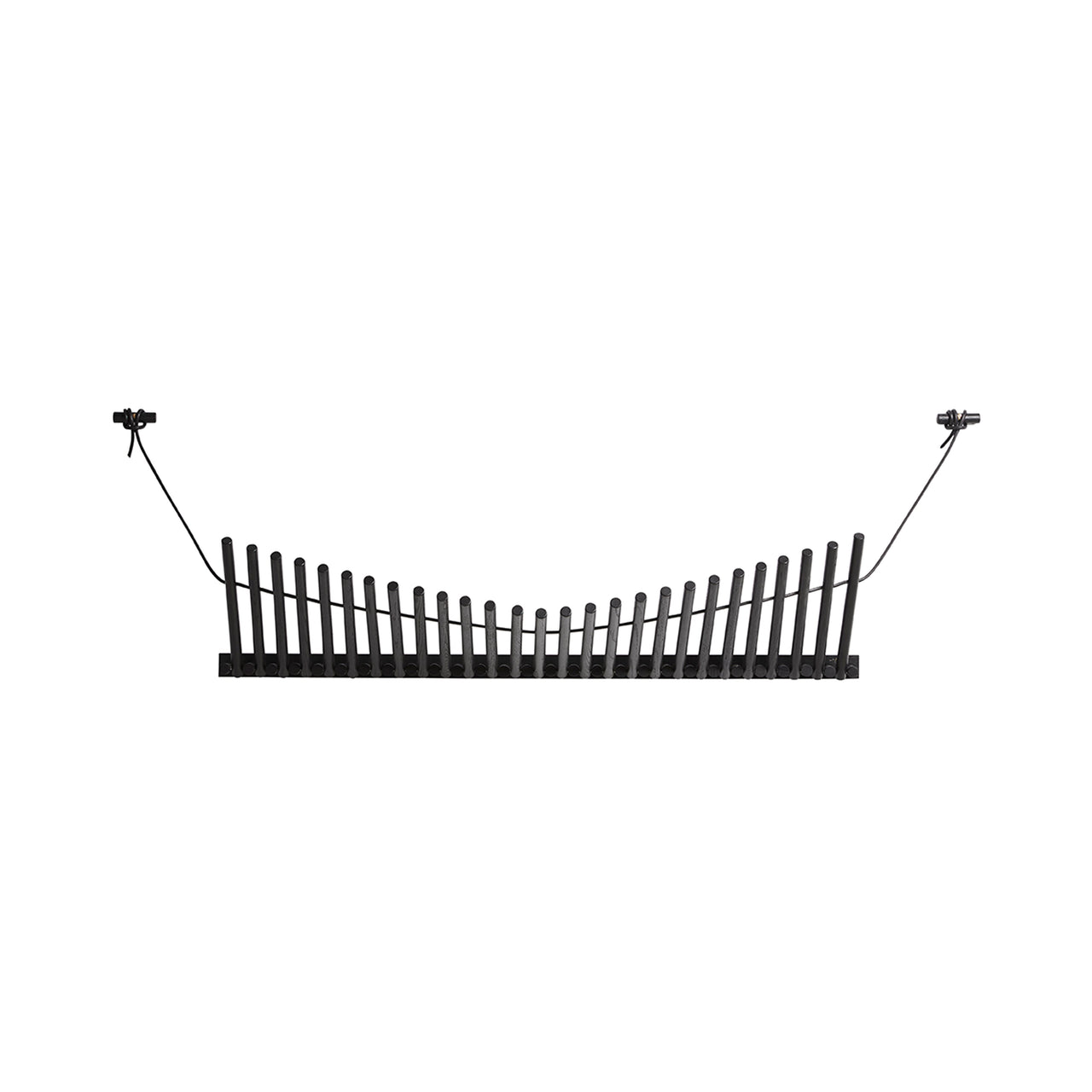 Knaegt Coat Rack: Black Painted Oak + Black Leather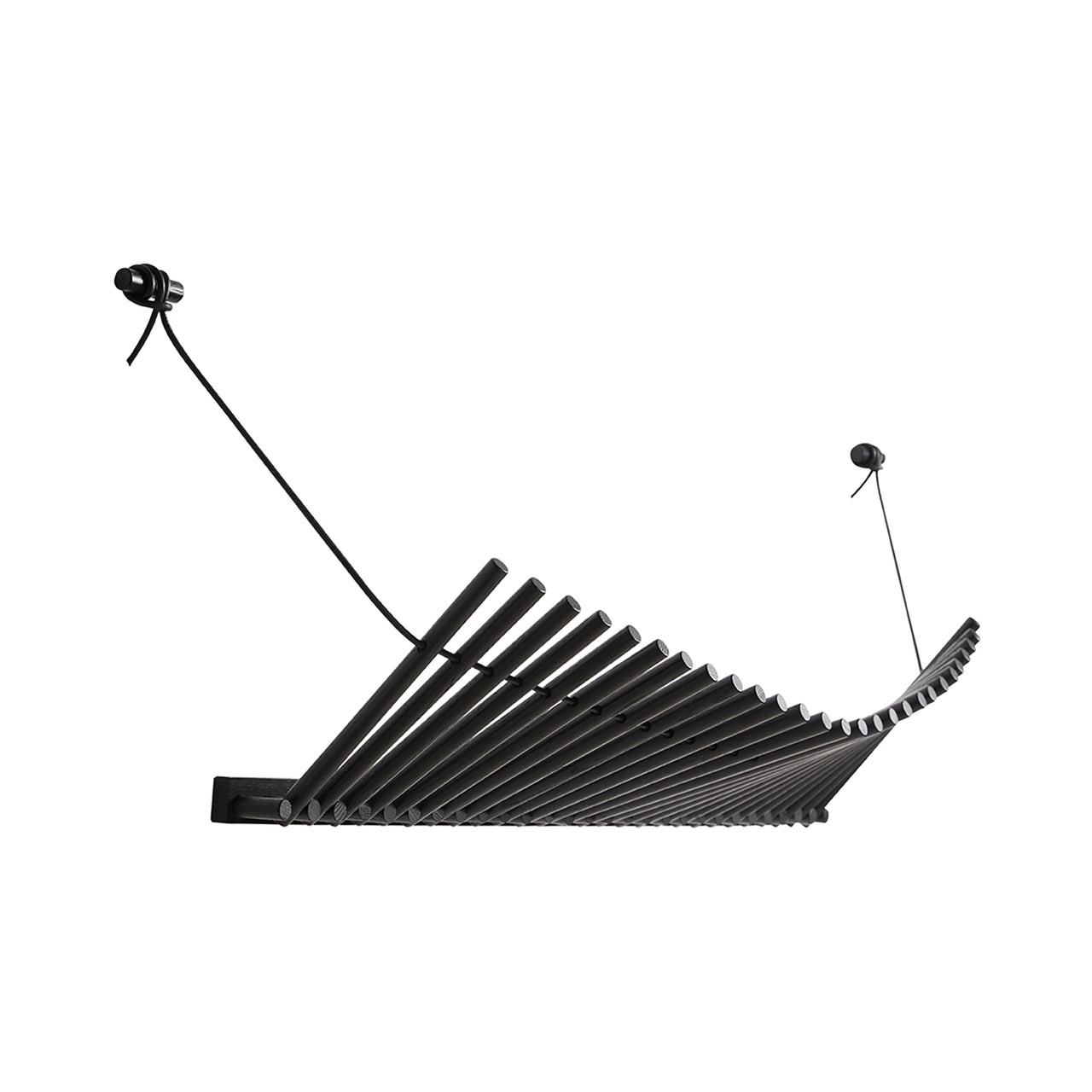 Knaegt Coat Rack: Black Painted Oak + Black Leather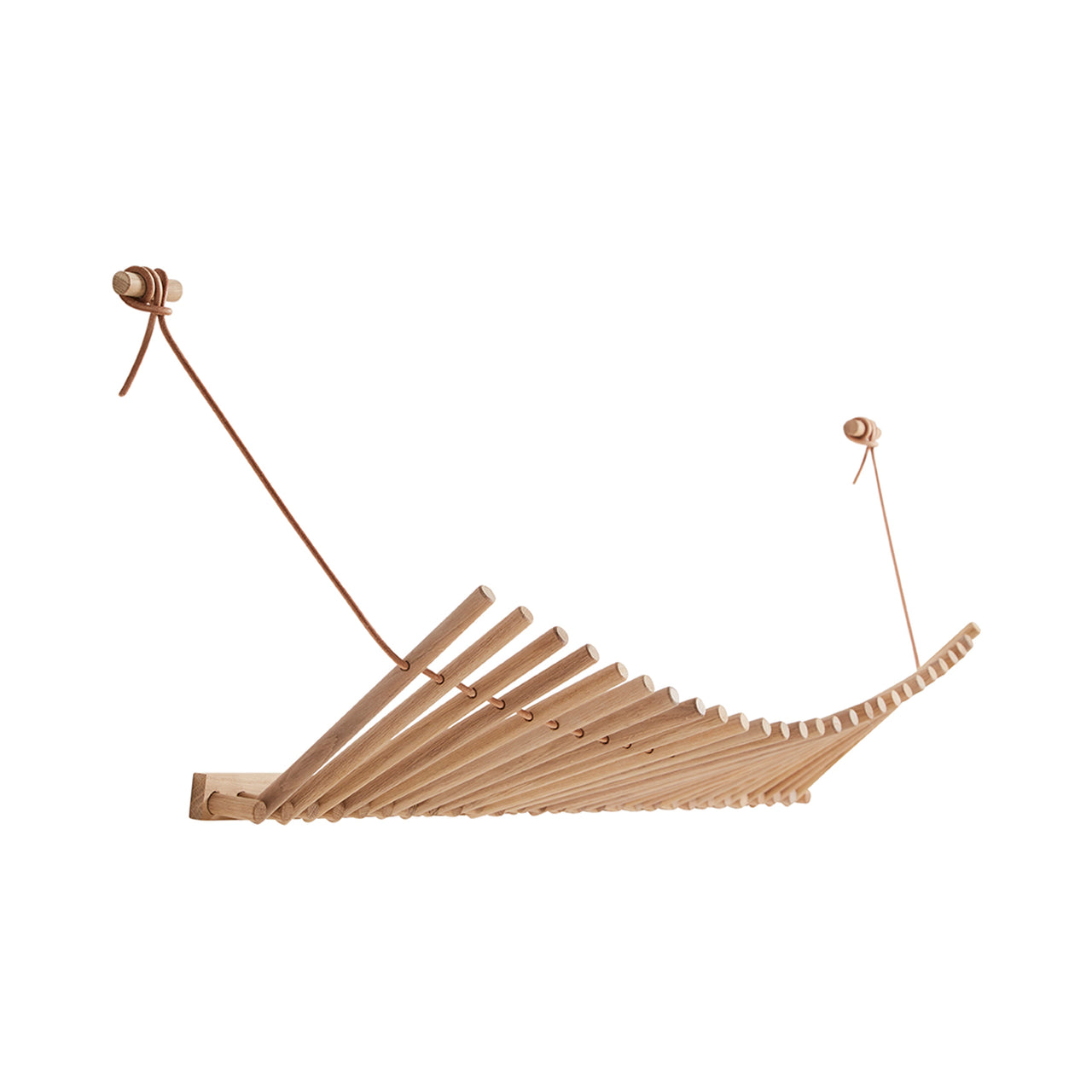 Knaegt Coat Rack: White Pigmented Oak + Natural Leather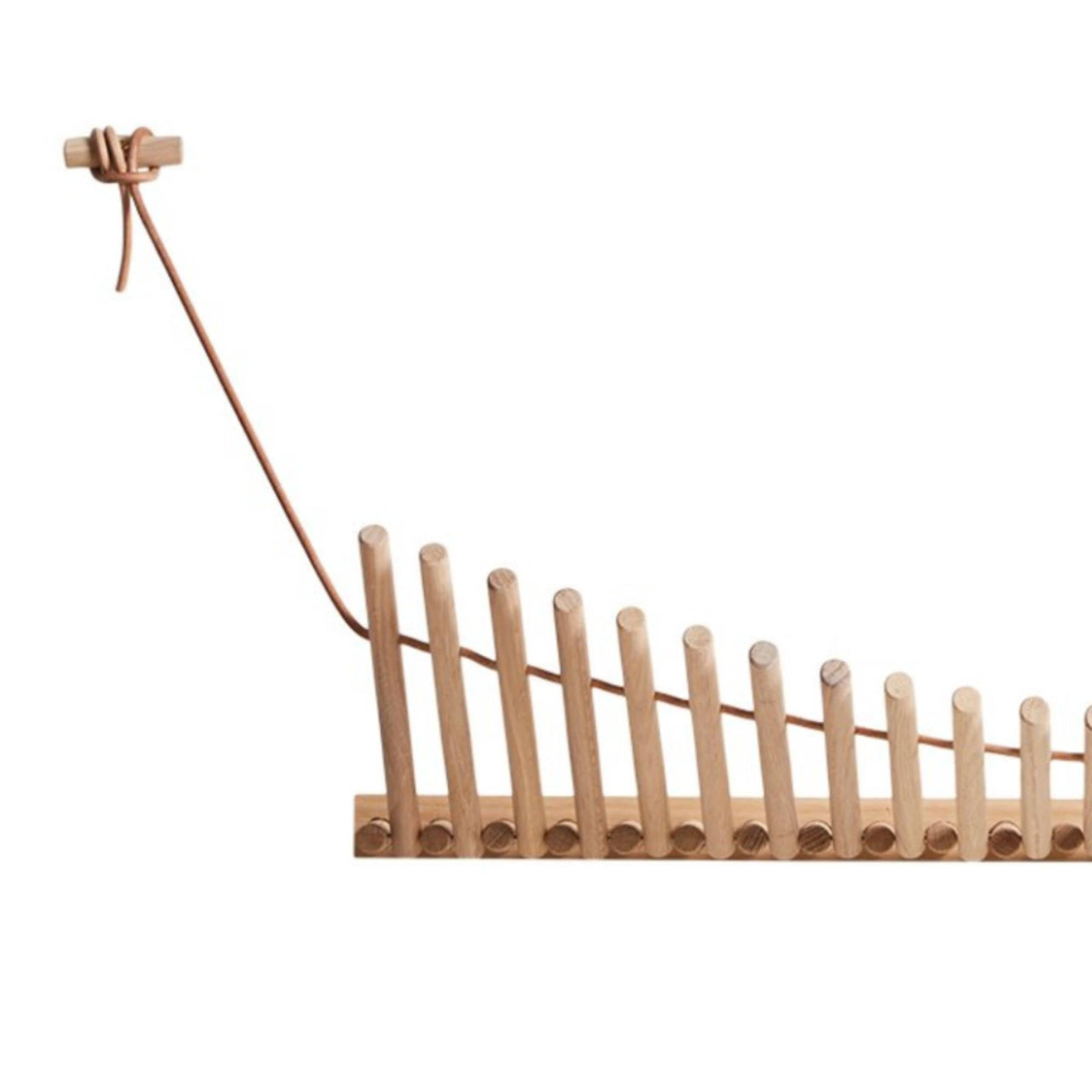 Knaegt Coat Rack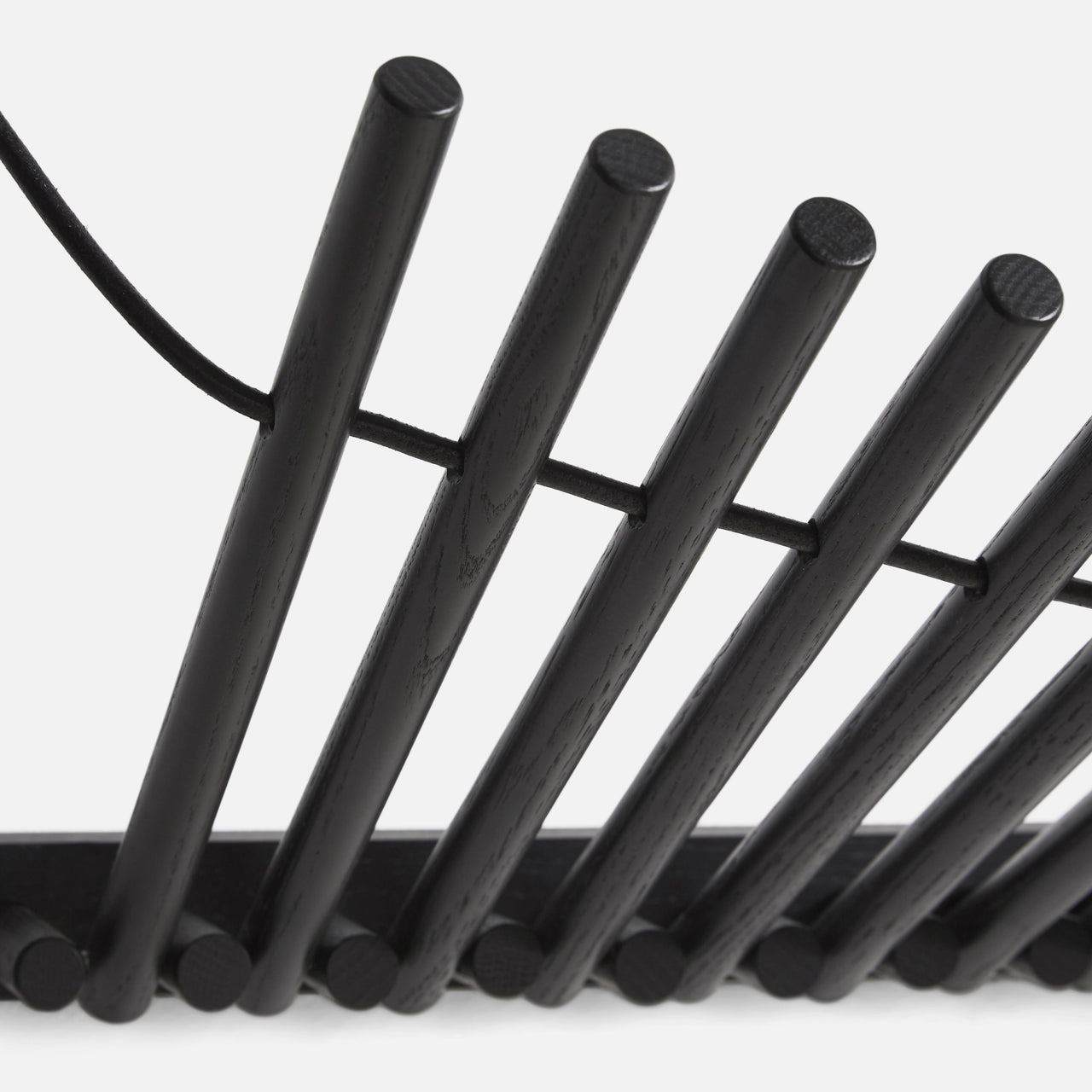 Knaegt Coat Rack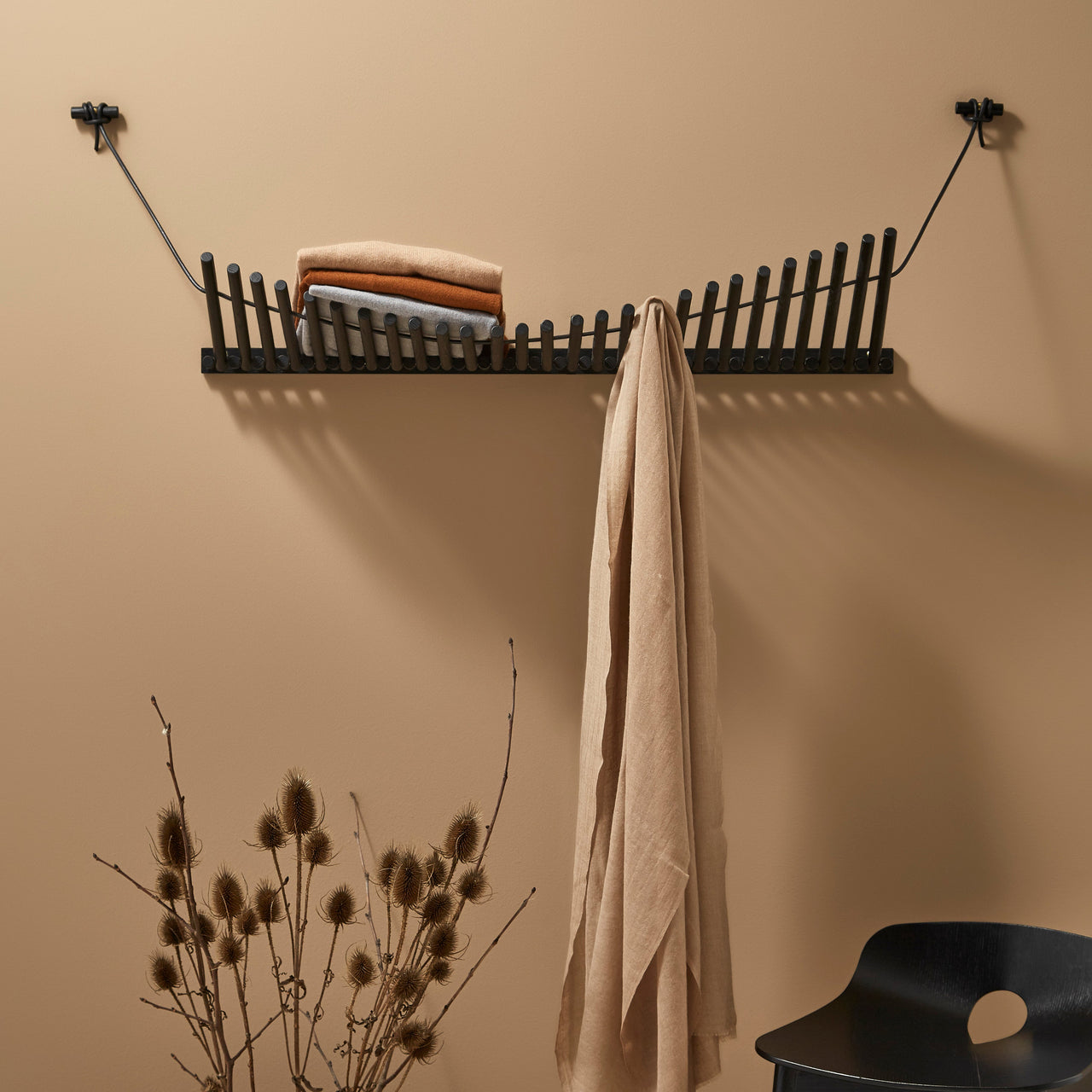 Knaegt Coat Rack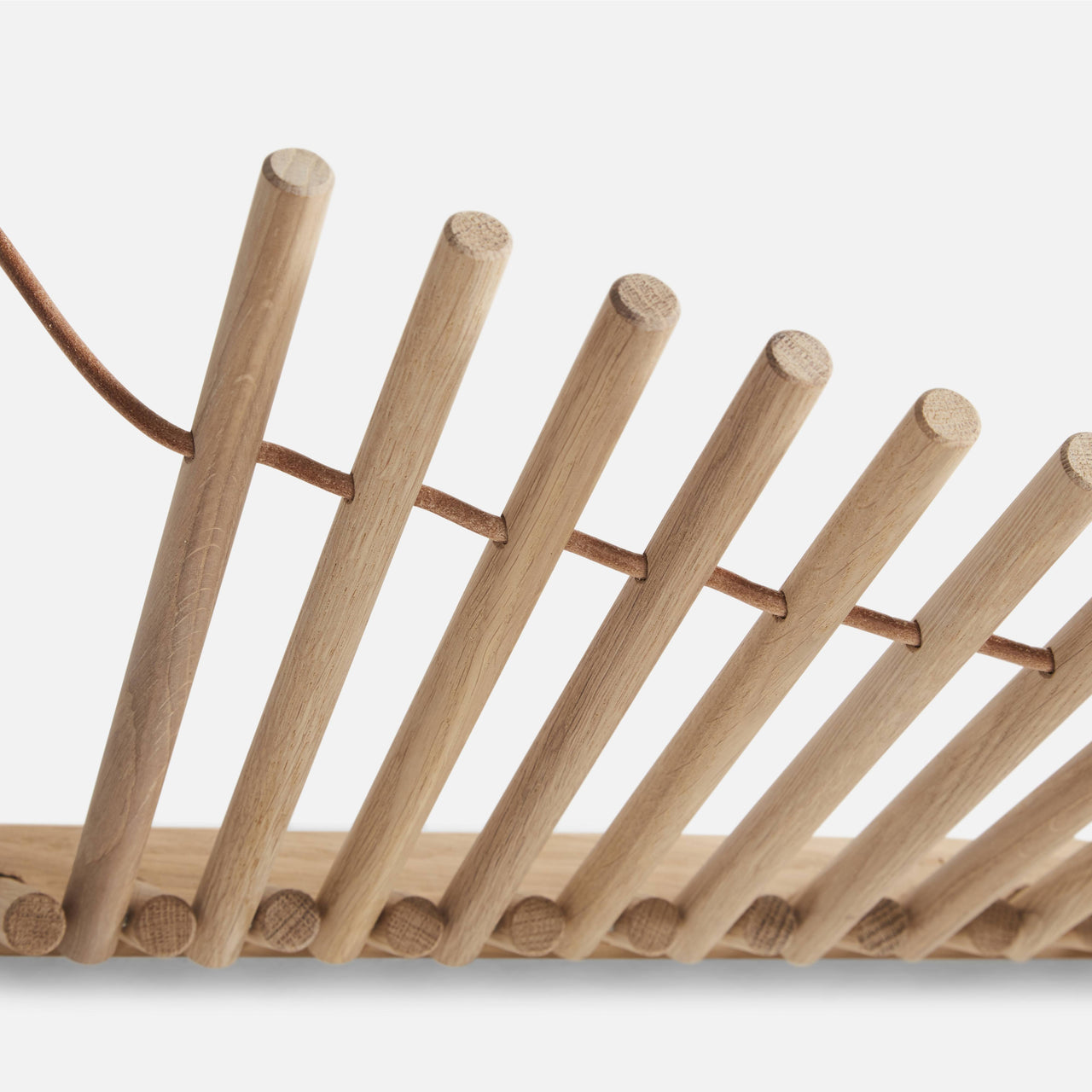 Knaegt Coat Rack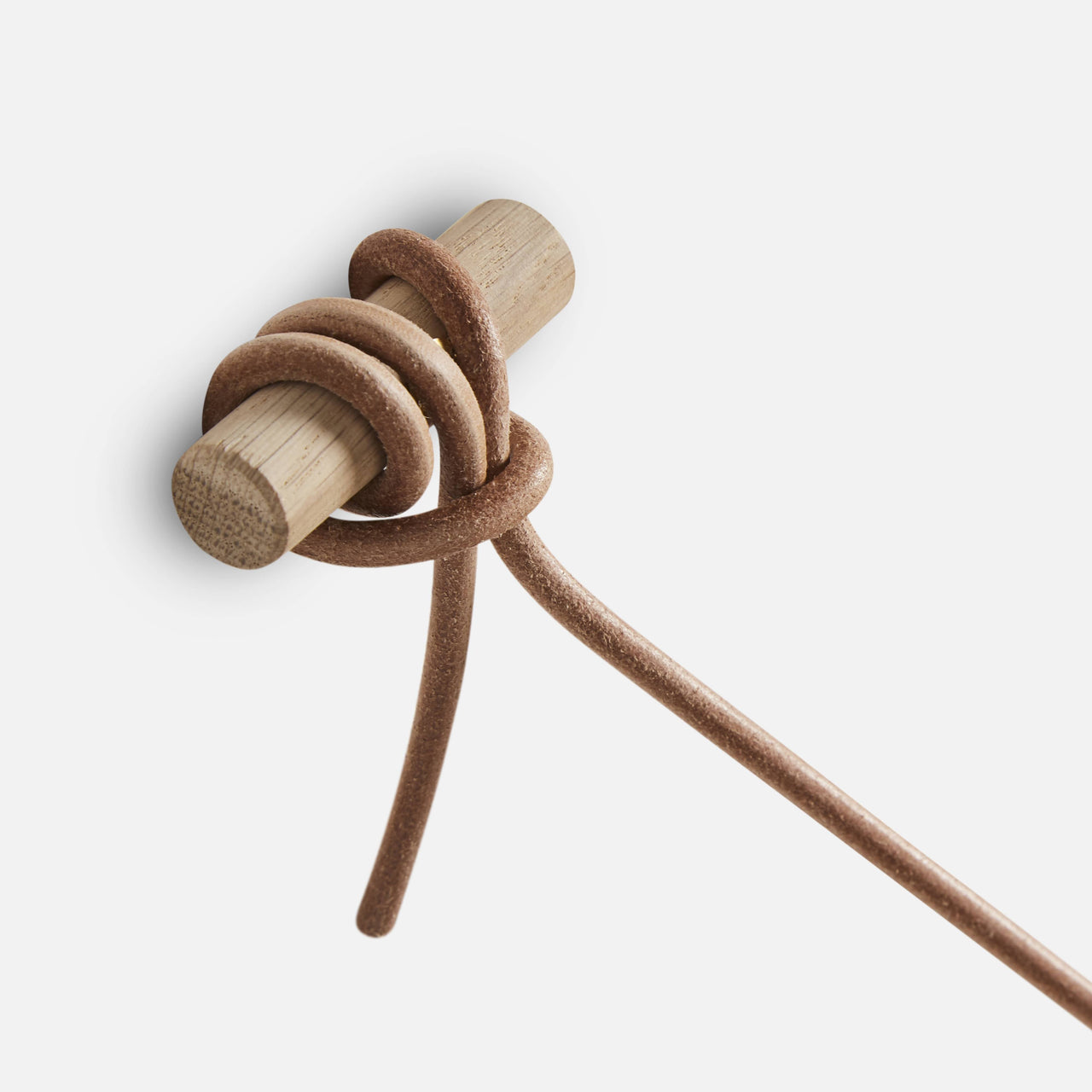 Knaegt Coat Rack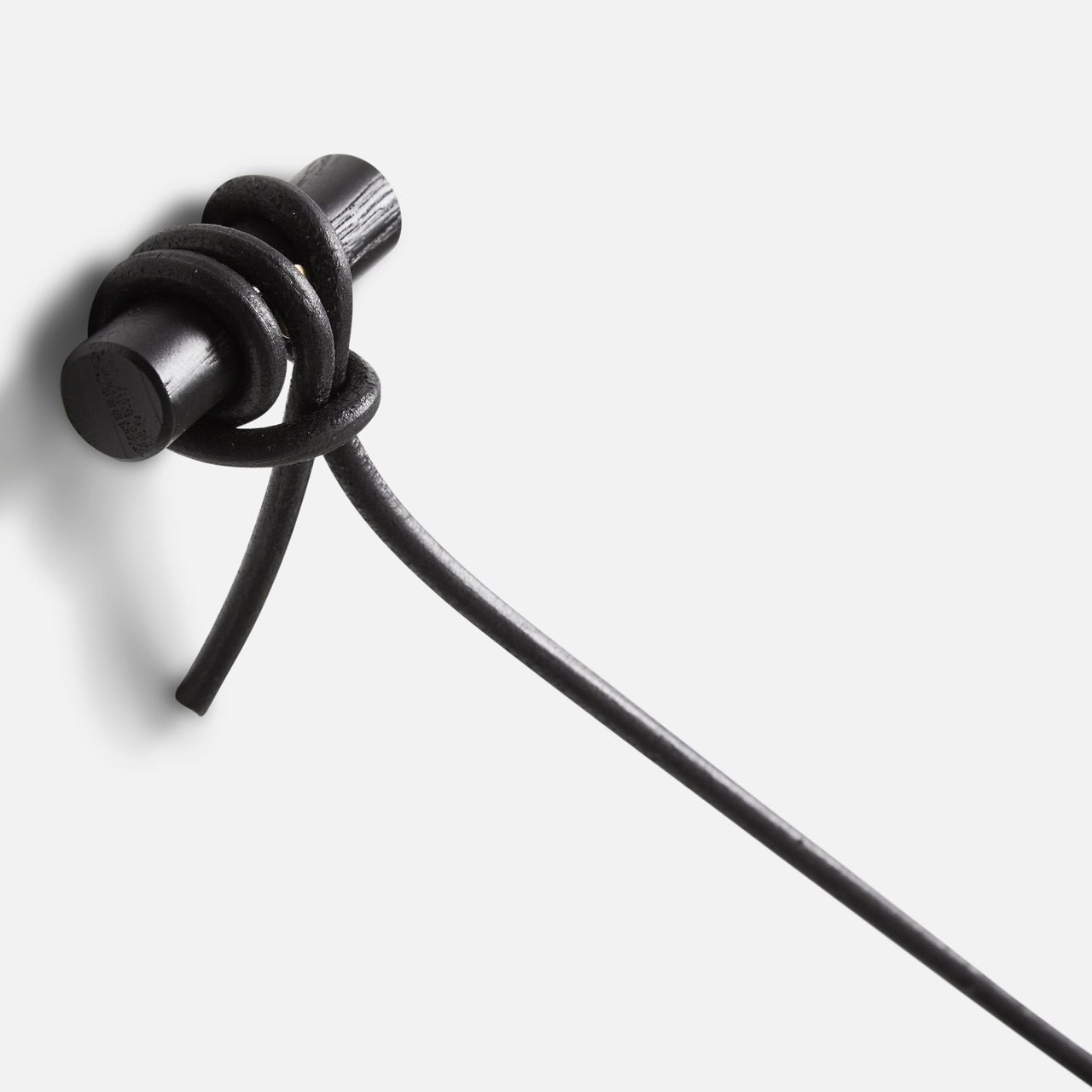 Knaegt Coat Rack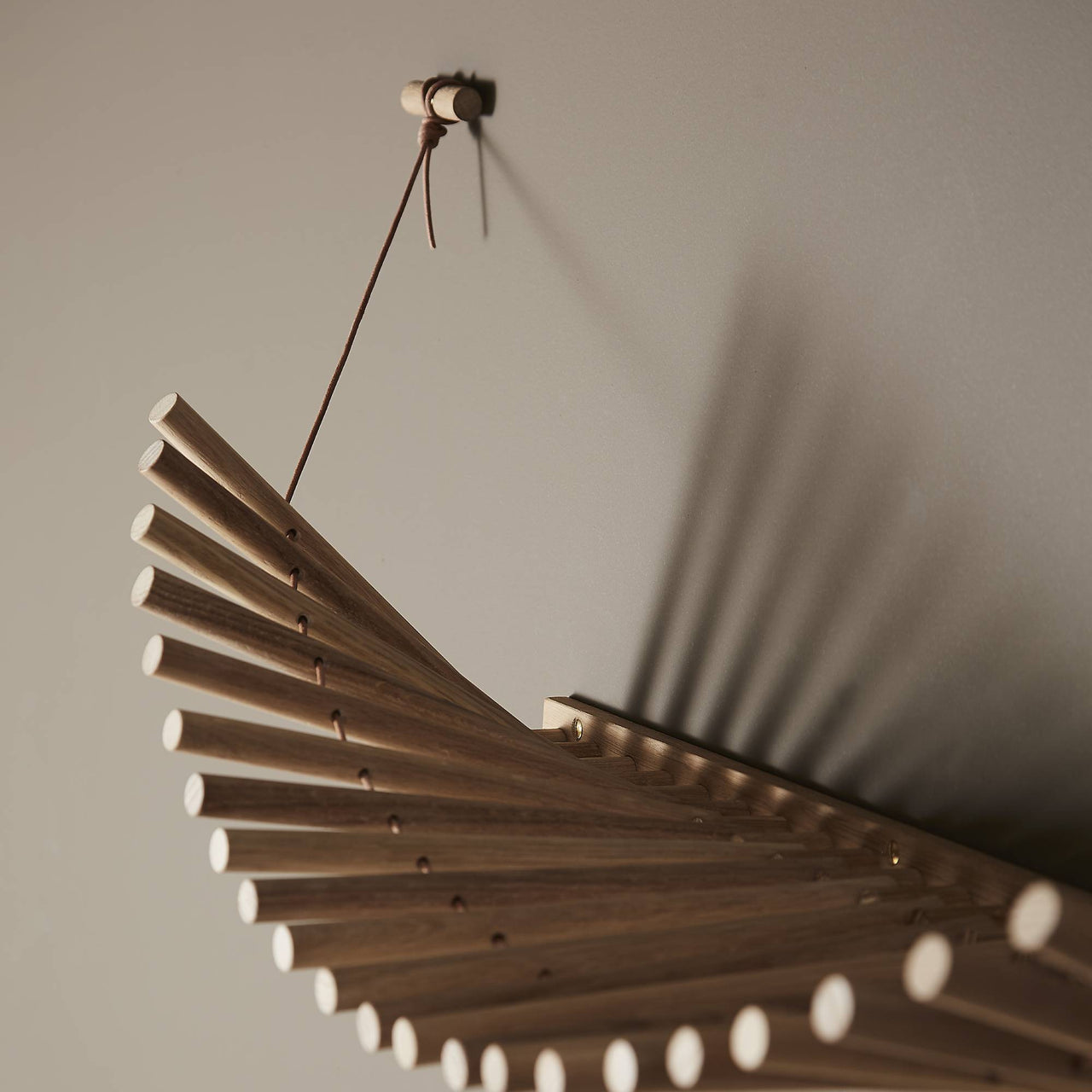 Knaegt Coat Rack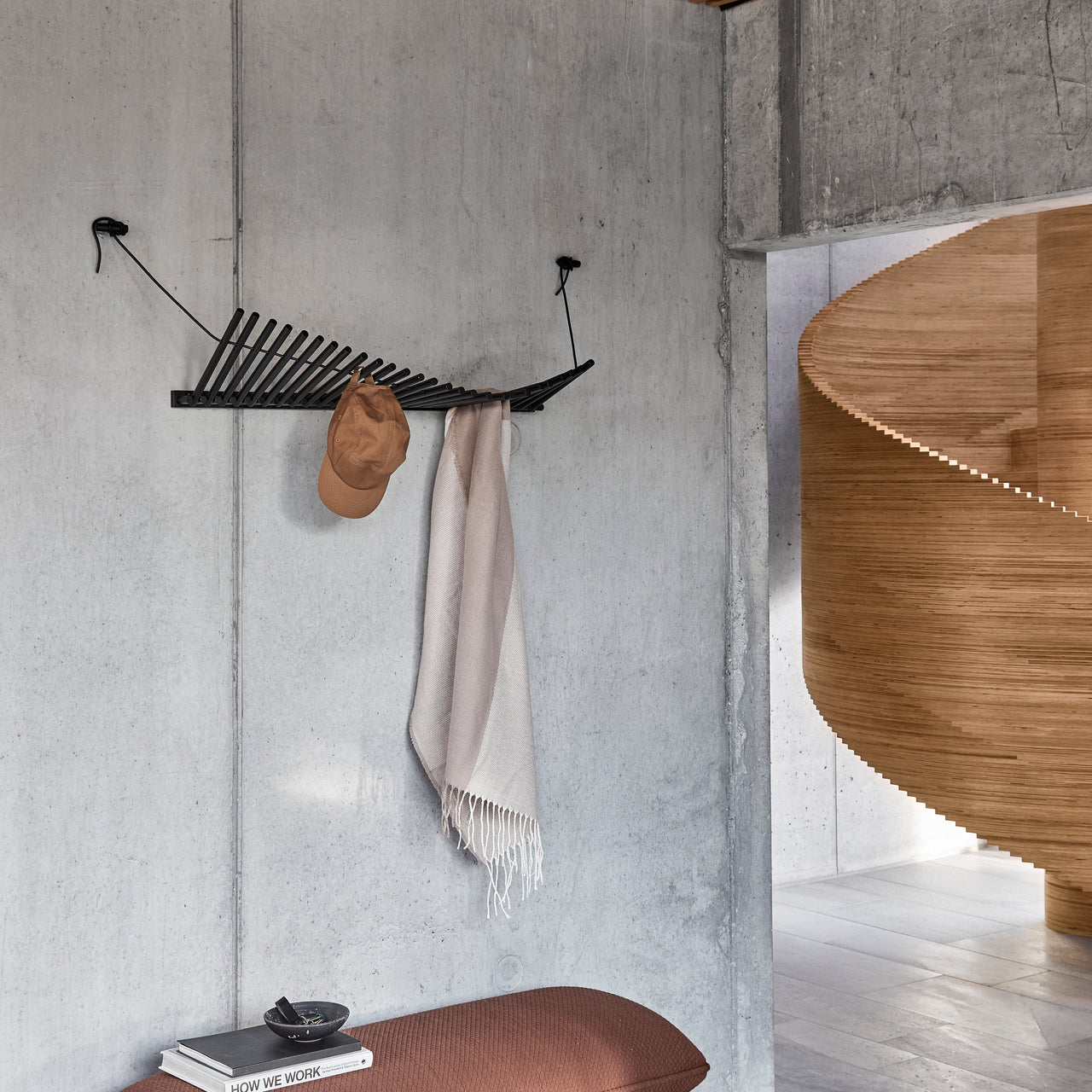 Knaegt Coat Rack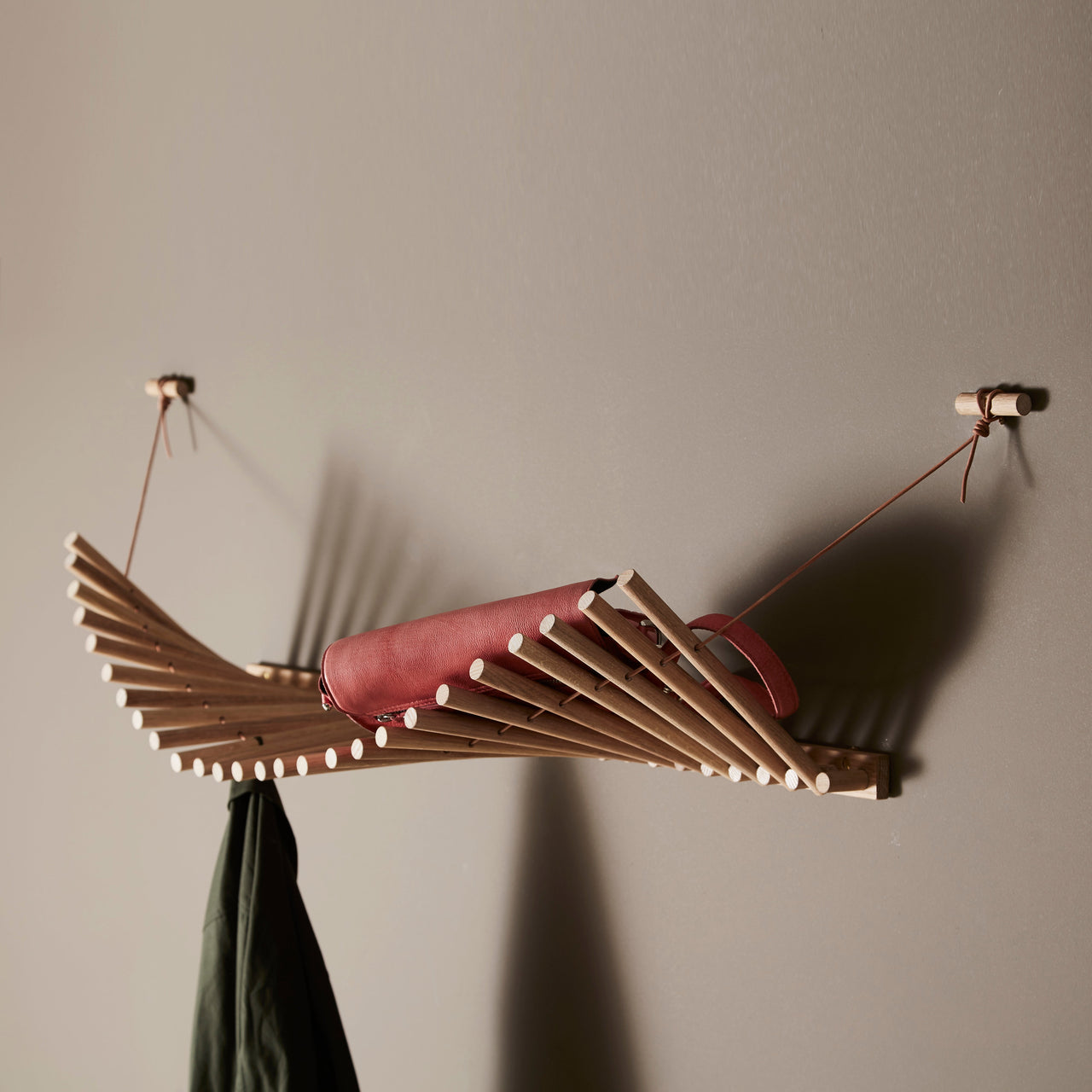 Knaegt Coat Rack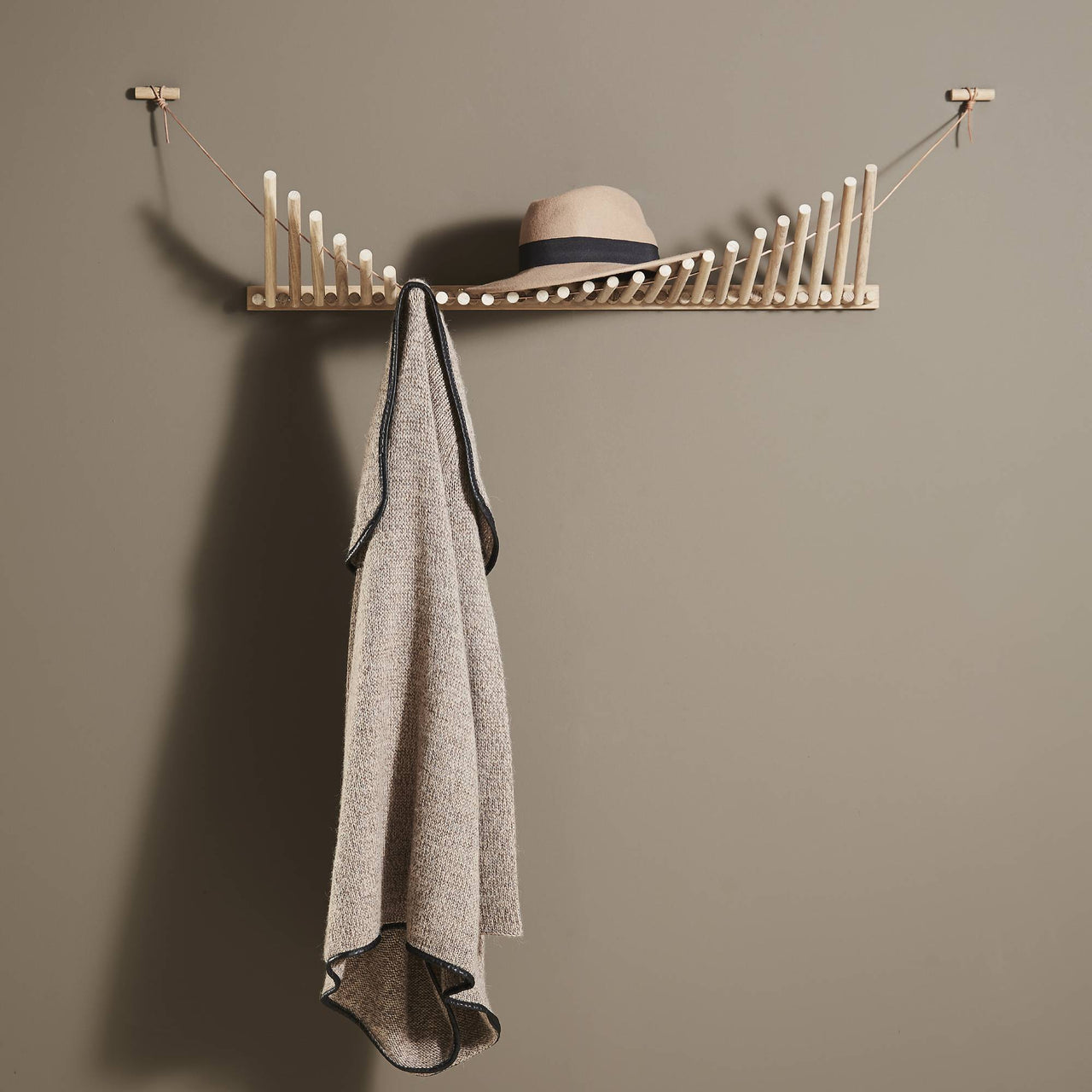 insitu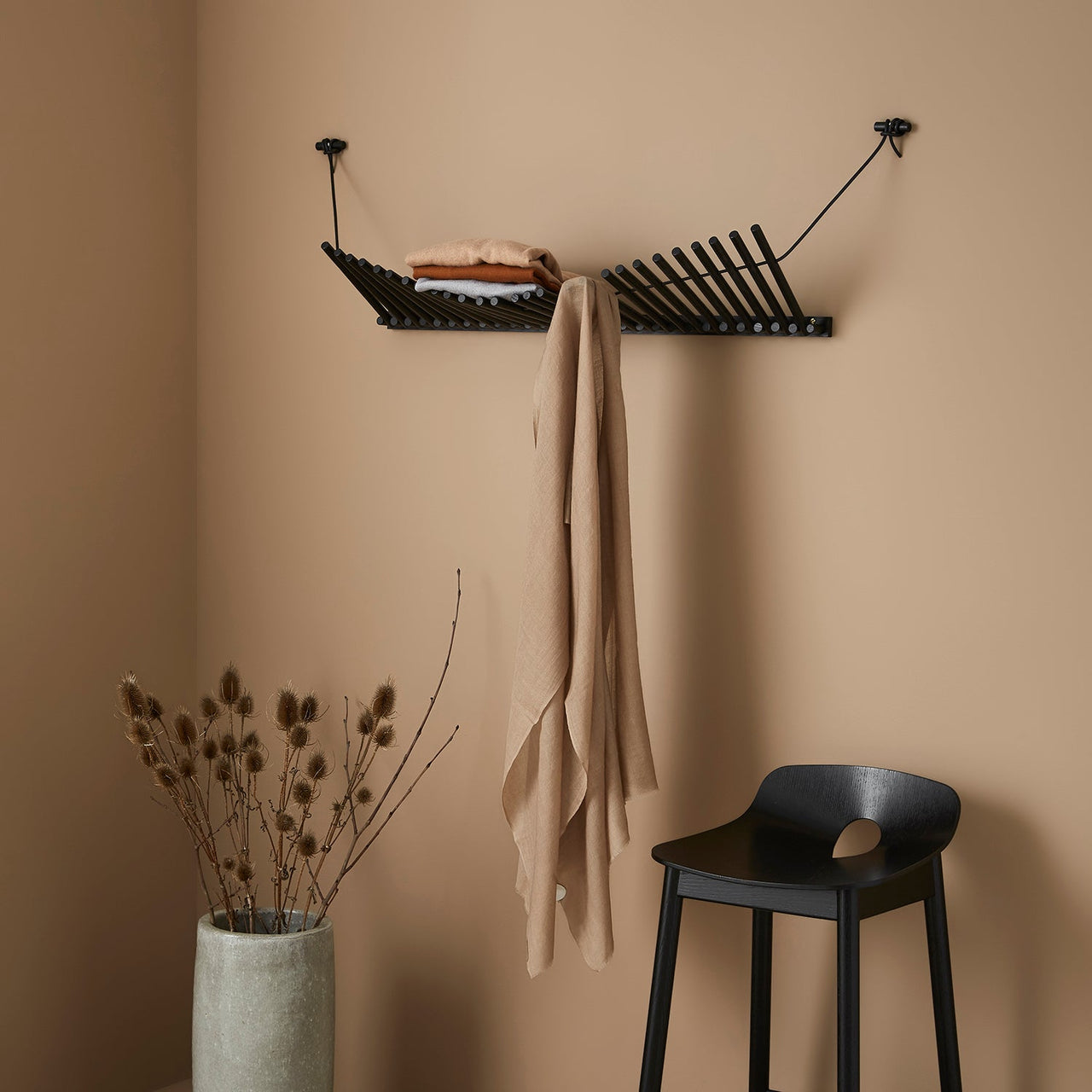 insitu
---
---
With a Danish modern gloss, Knaegt is a coat rack and shelf for hats and scarves all-in-one. The simple scheme of wooden sticks held with a leather tie means the piece shifts and shapes according to what is stowed on the rack. Designer Rikke Palmerston also keeps sustainability at the fore as Knaegt is flat-packed for shipping and also manufactured simply using natural materials with appealing character. 
Size
1.4" h x 34.4" w x 11.2" d (3.6x87.4x28.4cm)
Material
Oak, leather, brass
Brand
Woud
"We wanted a challenge," say husband and wife Mia and Torben Koed, founders of Copenhagen-based Woud, and they got one. Sitting around the dinner table a couple of years ago, they realized it was time to leverage their experience in private-label furniture and create something of their own. In just a few short years, they've masterminded one of the most influential Danish brands around.
Now adding accessories to the mix of furniture and lighting, Woud expands on the essential simplicity of Nordic design with an emphasis on finely crafted function and startlingly original form. Embracing upcoming design talents, both from Denmark and abroad, the couple is also keen on finding new materials that fit the Scandinavian tradition. Ultimately, they say, "We believe timeless design can express personalities, inspire people and create beautiful homes."