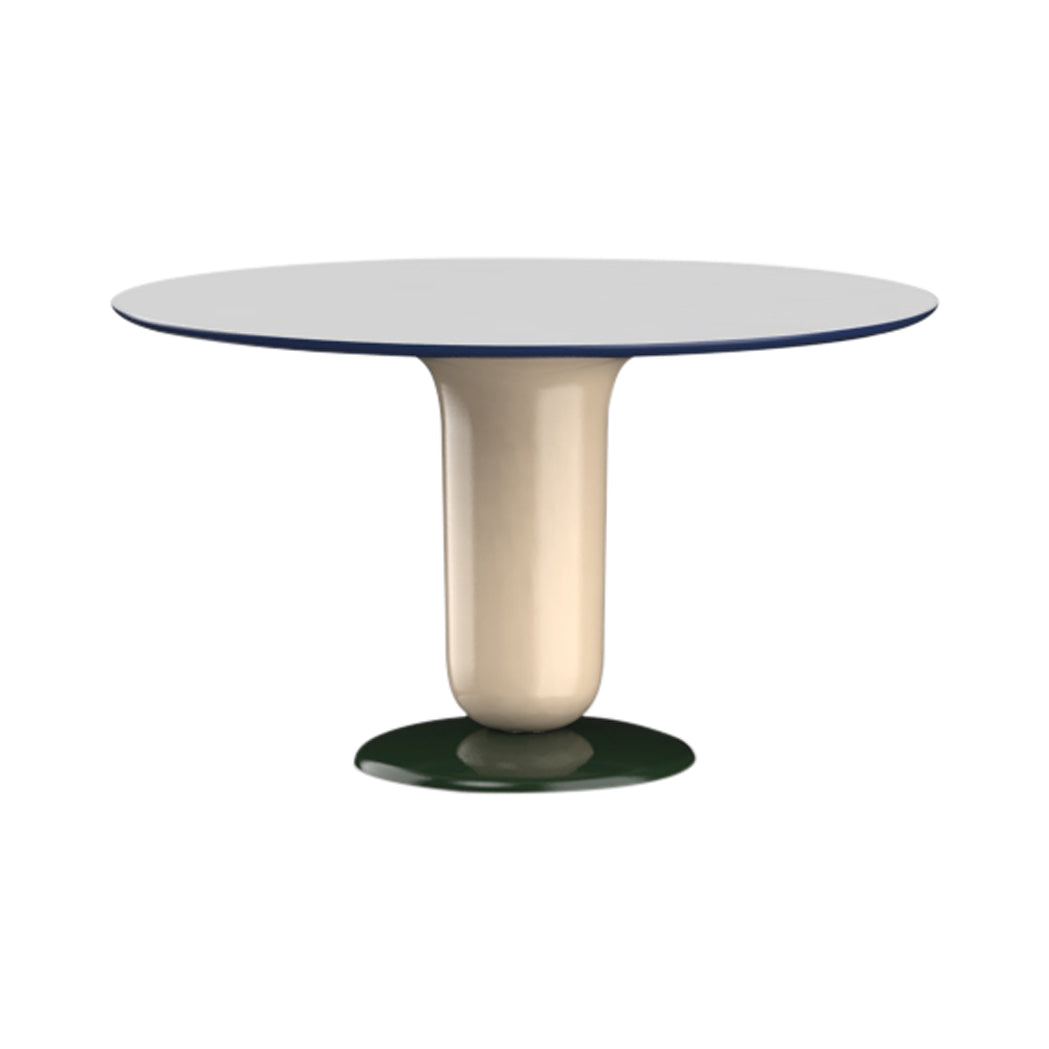 Explorer Dining Table: Round + Large - 51.1" + Grey Perle + Grey Blue + Light Ivory + Fir Green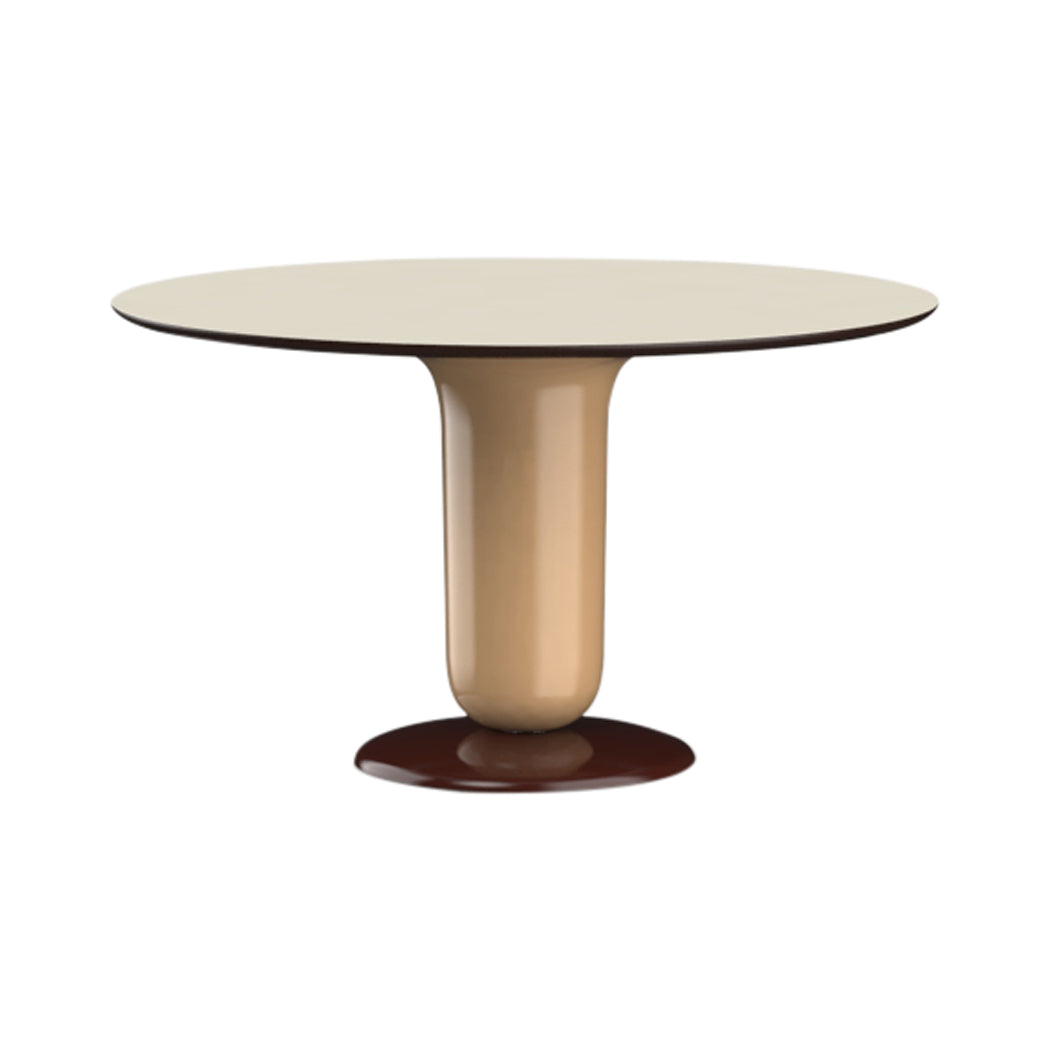 Explorer Dining Table: Round + Large - 51.1" + Beige + Chocolate Brown + Beige + Chestnut Brown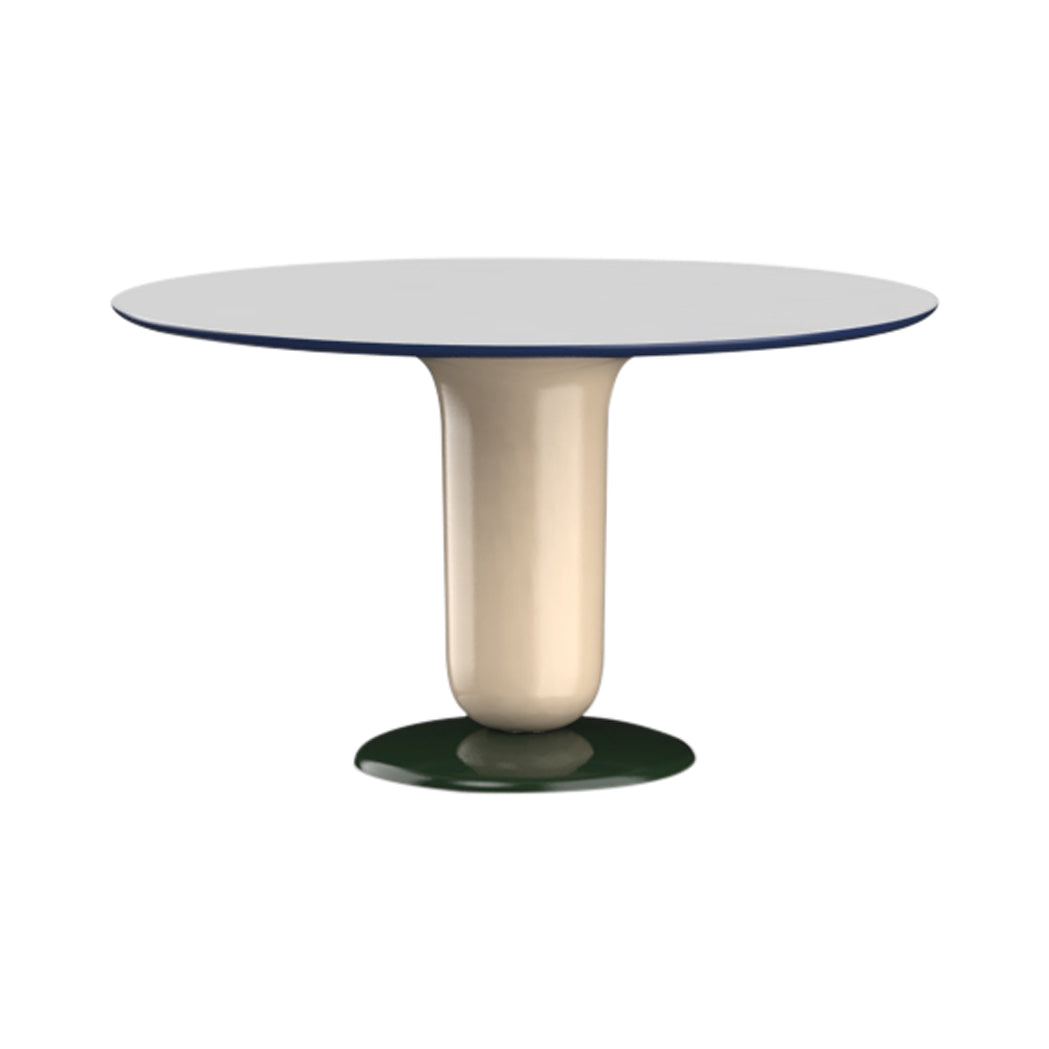 Explorer Dining Table: Round + Large - 51.1" + Grey Perle + Grey Blue + Light Ivory + Fir Green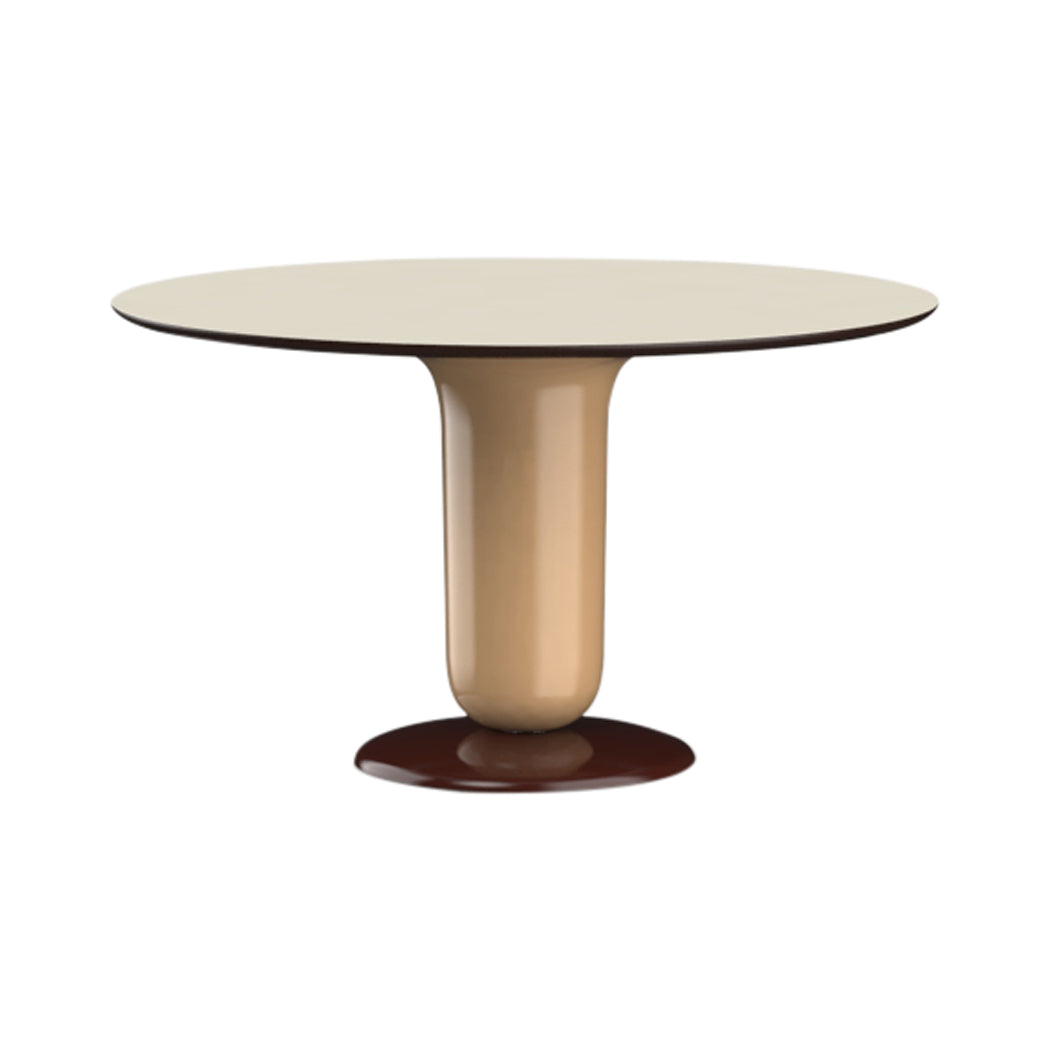 Explorer Dining Table: Round + Large - 51.1" + Beige + Chocolate Brown + Beige + Chestnut Brown
Explorer Dining Table: Round
$9,651

SKU: BD-EX-DTBL-RD-S-GRY-PRL-BLU-GRY-BLU-LIVR
$9,651

SKU: BD-EX-DTBL-RD-S-GRY-PRL-BLU-LIVR-FIR-GRN
$9,651

SKU: BD-EX-DTBL-RD-S-BEG-CHO-BWN-BEG-CHE-BWN
$10,523

SKU: BD-EXP04COL04
$10,523

SKU: BD-EXP04COL05
$10,523

SKU: BD-EXP04COL06
---
---
With a lighthearted elegance inspired by the fantasy of outer space, Jaime Hayon expands on his Explorer collection with a round table set on a statuesquely curved column base. Emphasizing conviviality by eliminating side legs, it features a spacious tabletop in tempered glass and contrasting color combinations for the center pillar and footed base. Available in 2 sizes. 
Size
Small: 28.9" h x 47.2" dia (73.5x120cm)
Large: 28.9" h x 51.2" dia (73.5x130cm)
Material
Tempered glass, fiberglass, steel, nylon, MDF
Brand
BD Barcelona
An eclectic edge and quality manufacturing are cornerstones of BD Barcelona, a design collective founded in 1972 by a handful of young buck architects. The initial goal was to realize their own object and furniture design for their respective projects and on their own terms.

This objective continues, yet other designers have entered its stable, both young such as fellow Barcelona-native Cristian Zuzunaga and legacy heroes such as the late Italian superstar Ettore Sottsass. They have brought to market the flights of fancy of Salvador Dali, and taken on modern challenges by reusing leftover materials in a collection called Remix. The stable of celebrated creatives include Jamie Hayon, Oscar Tuesquets, Stephen Burks, Konstantin Grcic and Doshi Levien.

Beauty guided the founding nonconformists from the start, and it still does as they enter their sixth decade in business. Artisanal craftsmanship—all in Barcelona and surrounding parts–and a luxurious sensibility merge with state-of-the-art technologies and an architect's practicality.
Designer
Jaime Hayon
"Humor reflects very much who I am…my character," says Spanish-born designer Jaime Hayon, known for his bold and whimsical design sense. As a teenager in the 1970s, he submerged himself in skateboard culture and graffiti art and then opted to study industrial design in Madrid and Paris. Joining Fabrica, the Benetton-funded design and communication academy, he began working closely with legendary image-maker and agitator Oliviero Toscani. After heading up the Fabrica design department, Jaime broke out with his own collections of designer toys, ceramics and furniture.
A rock star in the design world with studios in Italy, Spain and the UK, Jaime's client list includes Camper, Baccarat, &Tradition and Established & Sons. He's particularly known for tabletop objects—his irreverent approach kickstarted heritage porcelain house Lladró. Numerous awards from the likes of Icon Magazine, Wallpaper Magazine and Elle Decor (Spain) attest to his sway. "People will always look for objects that inspire them," he says, "that make them dream."