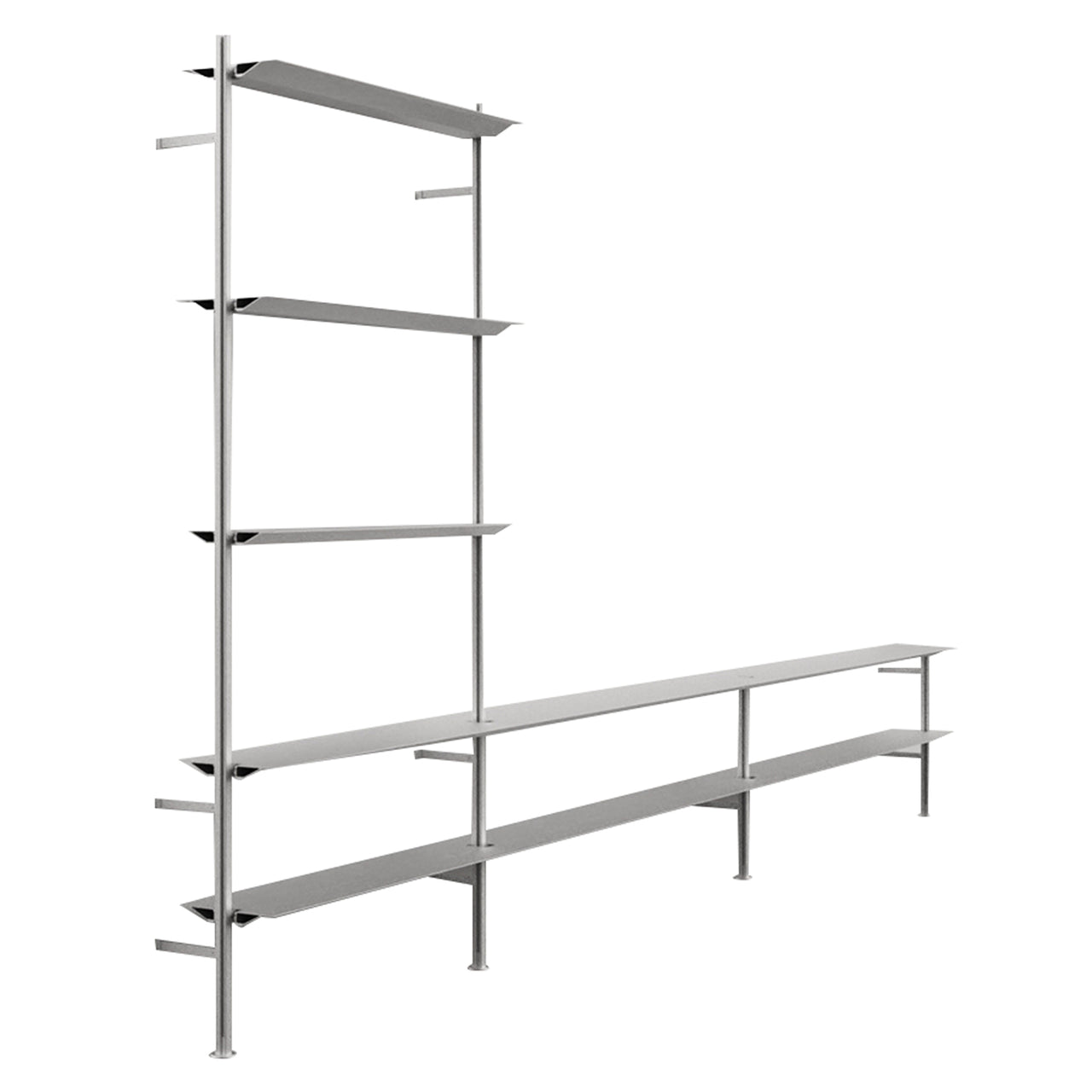 Hypostila Shelf System: Configuration 5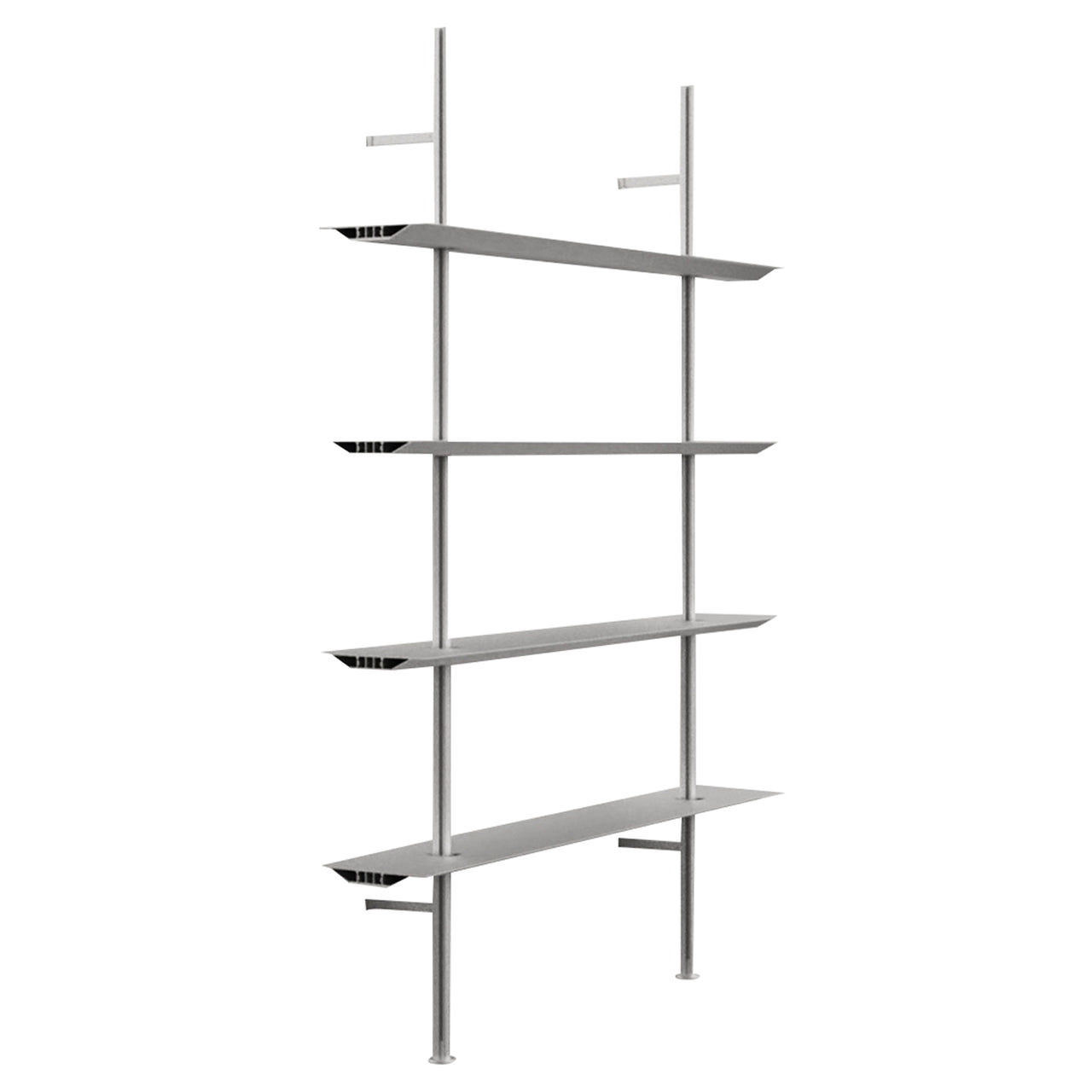 Hypostila Shelf System: Configuration 1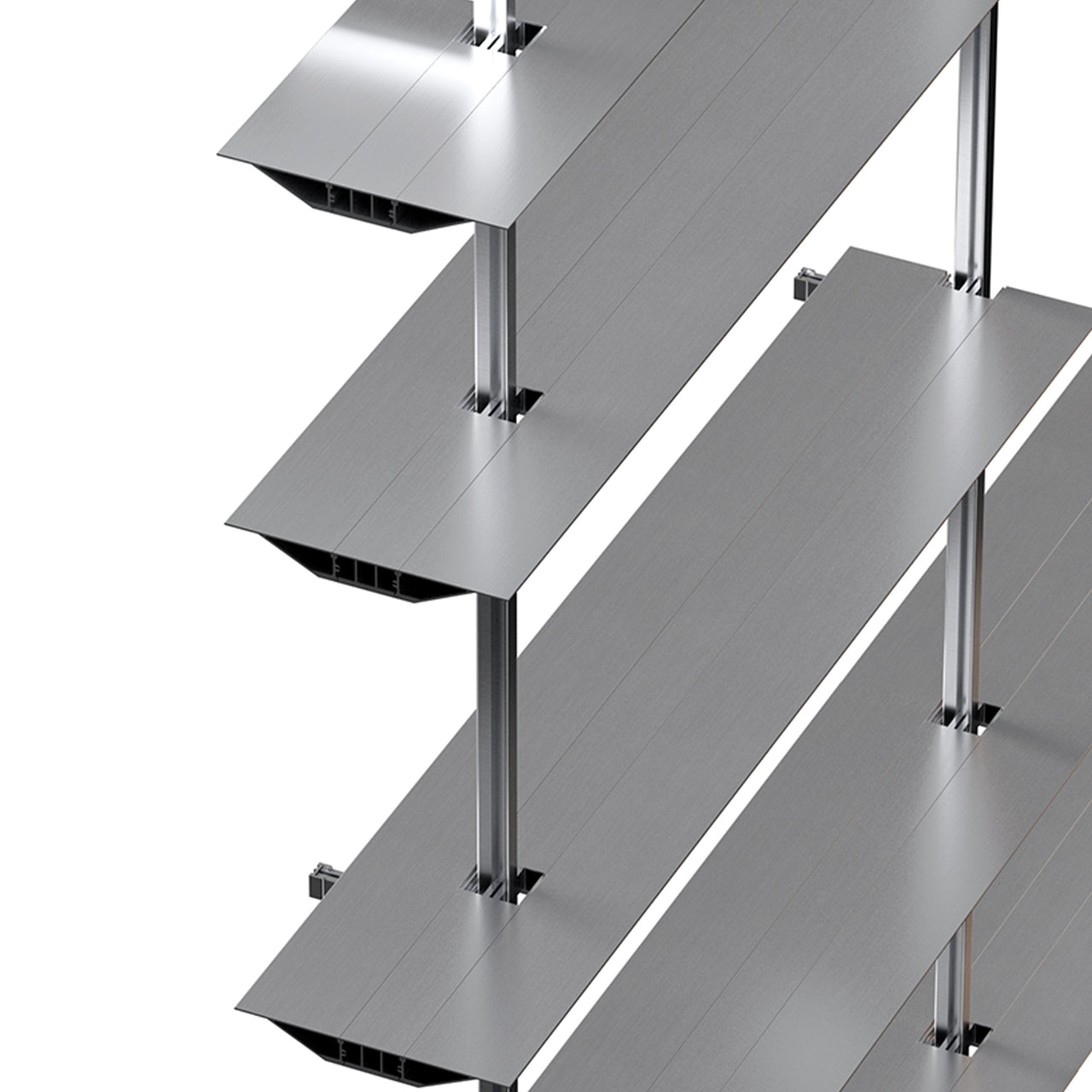 Hypostila Shelf System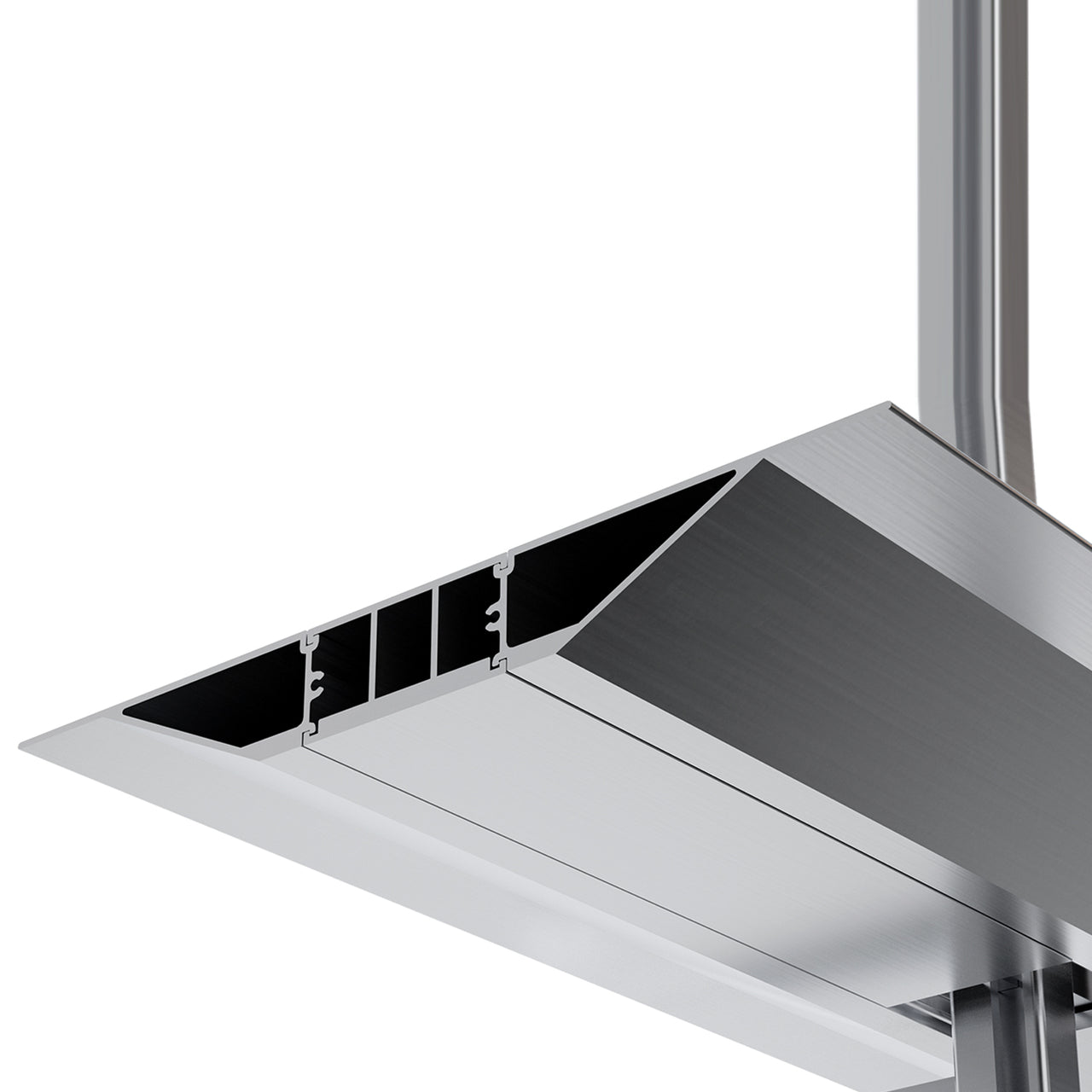 Hypostila Shelf System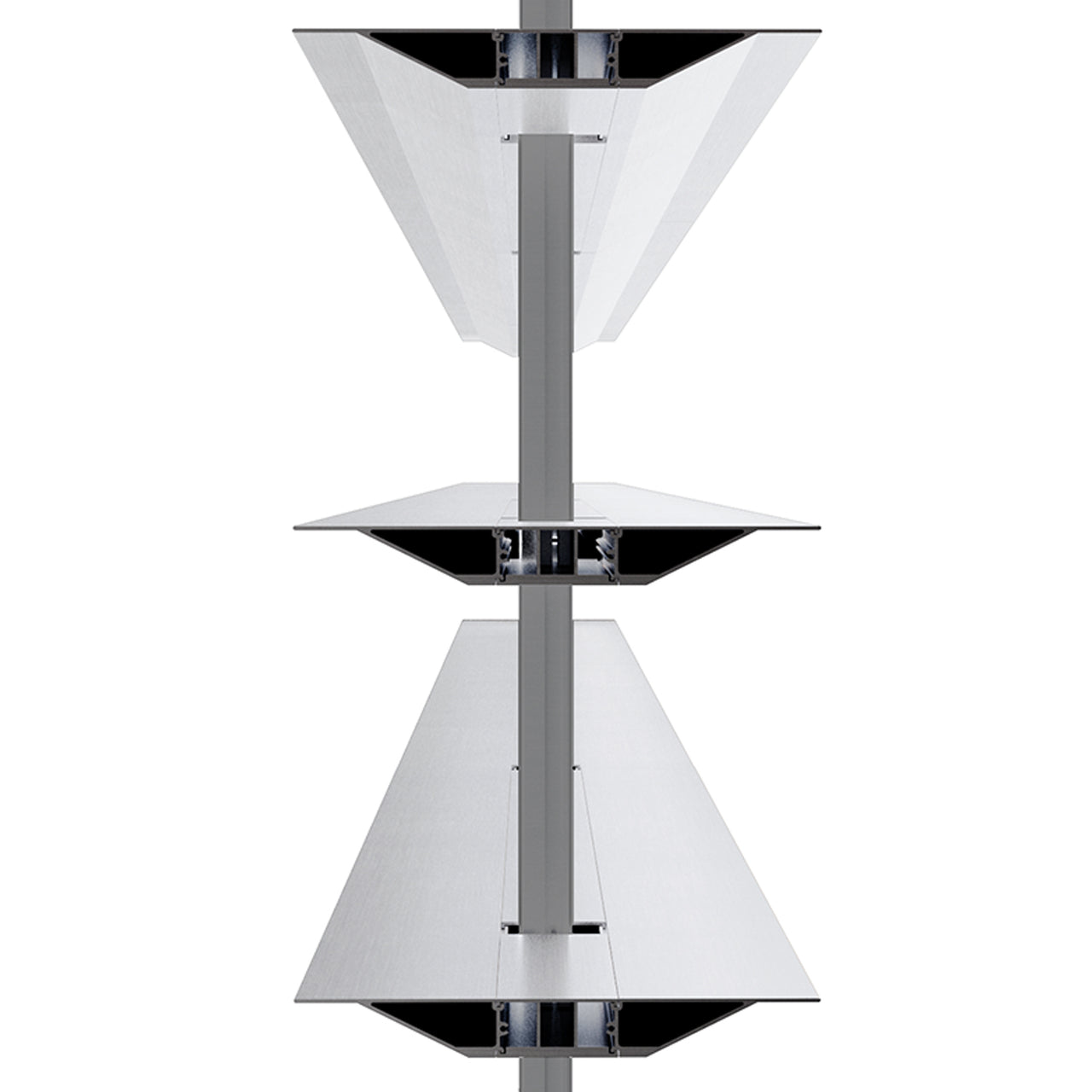 Hypostila Shelf System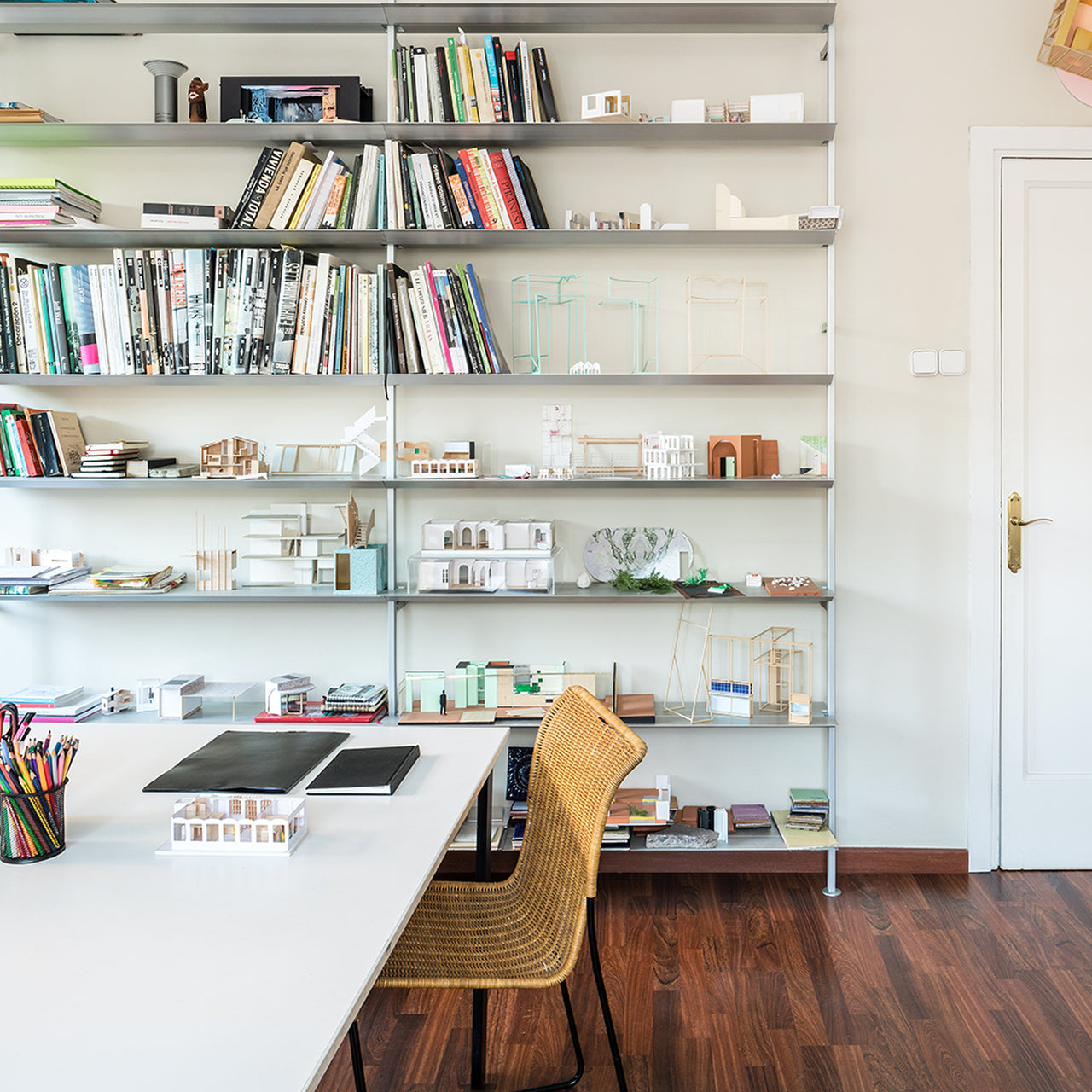 Hypostila Shelf System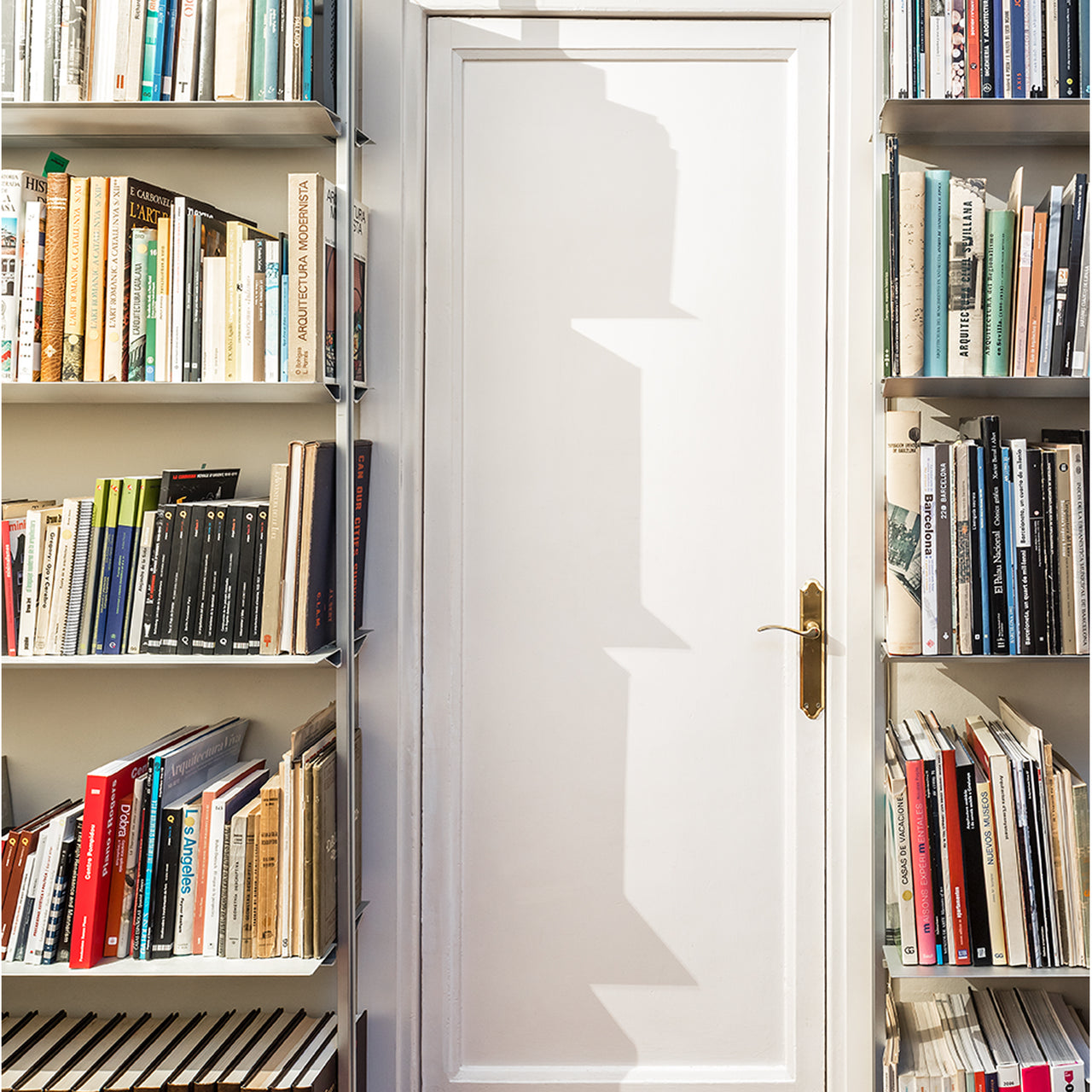 Hypostila Shelf System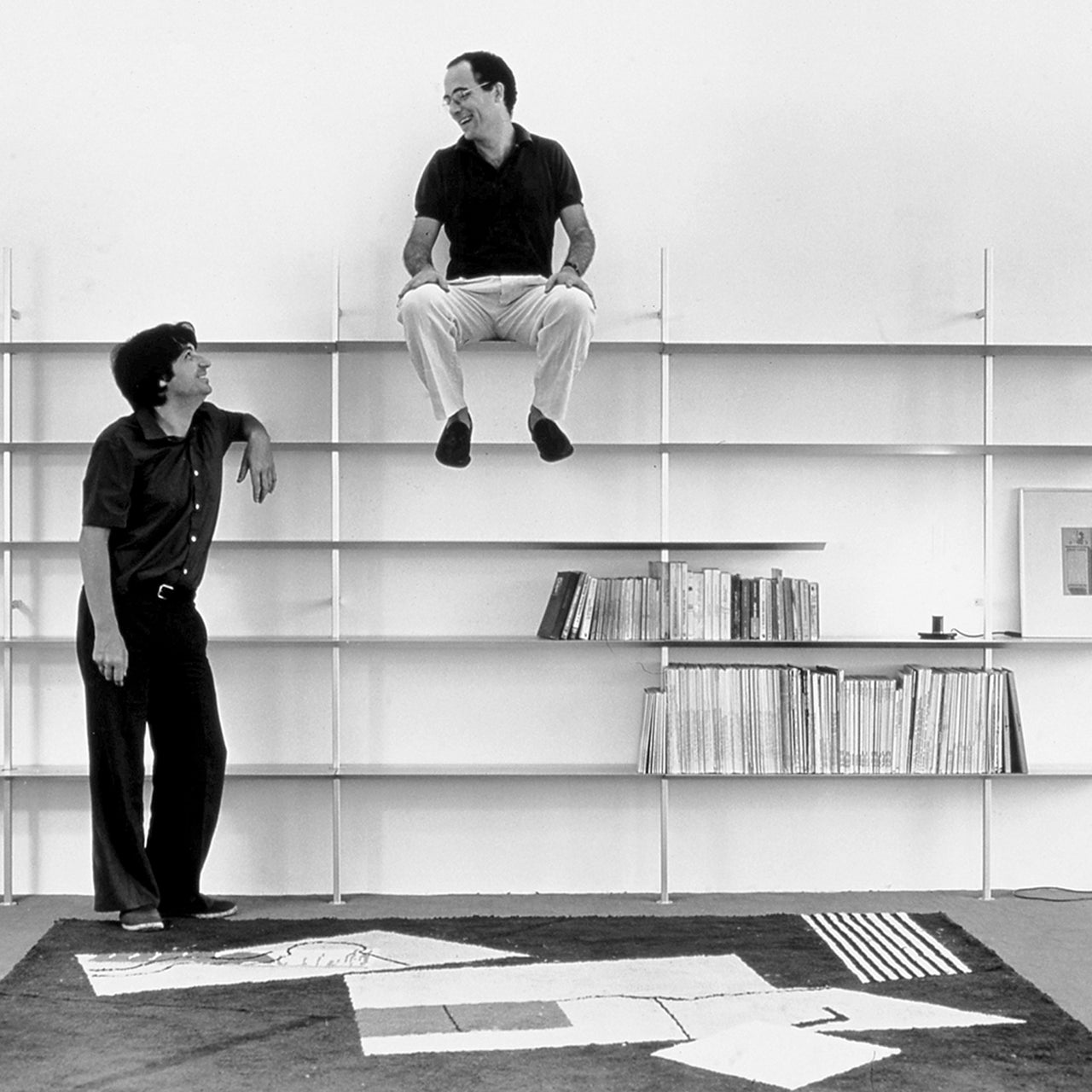 Hypostila Shelf System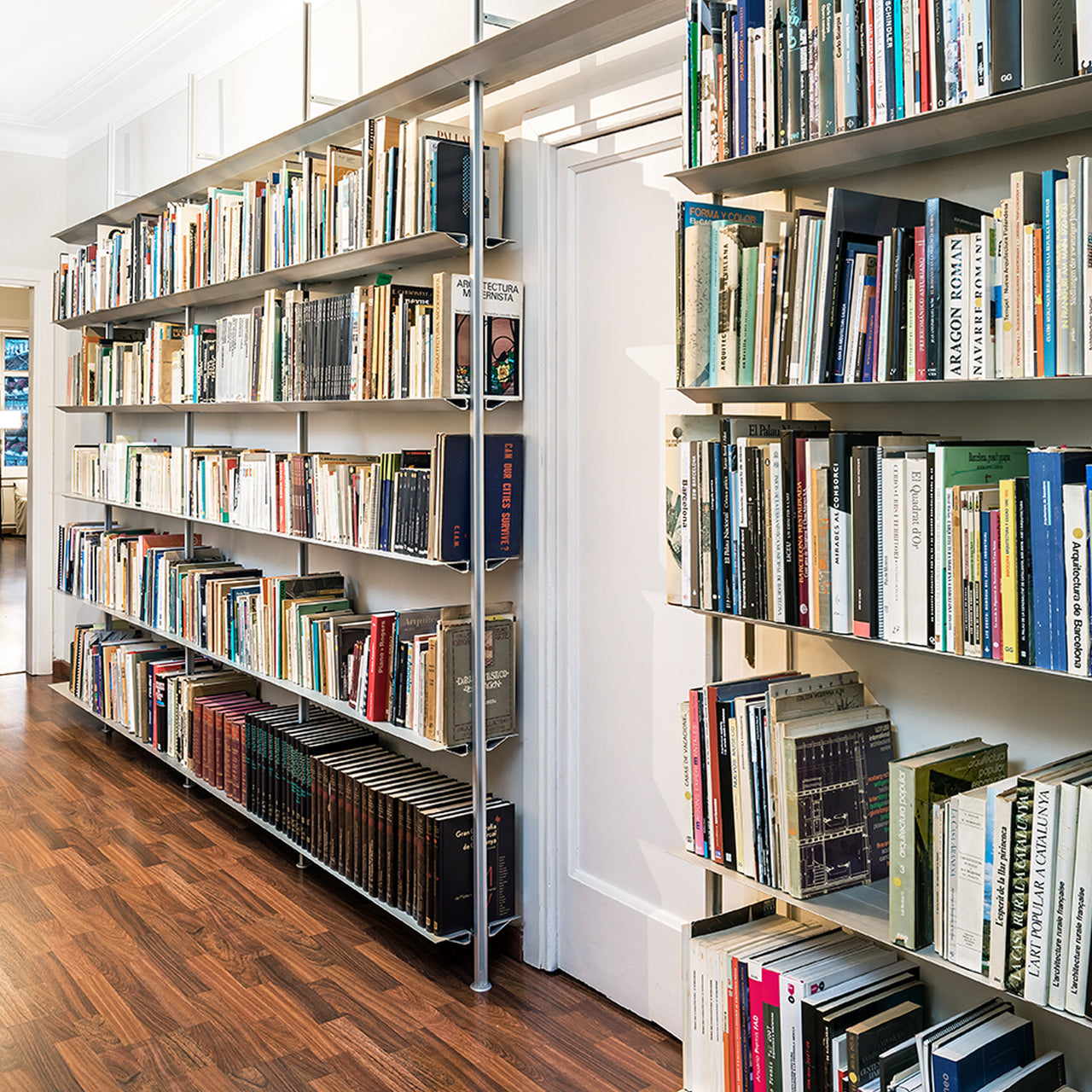 Hypostila Shelf System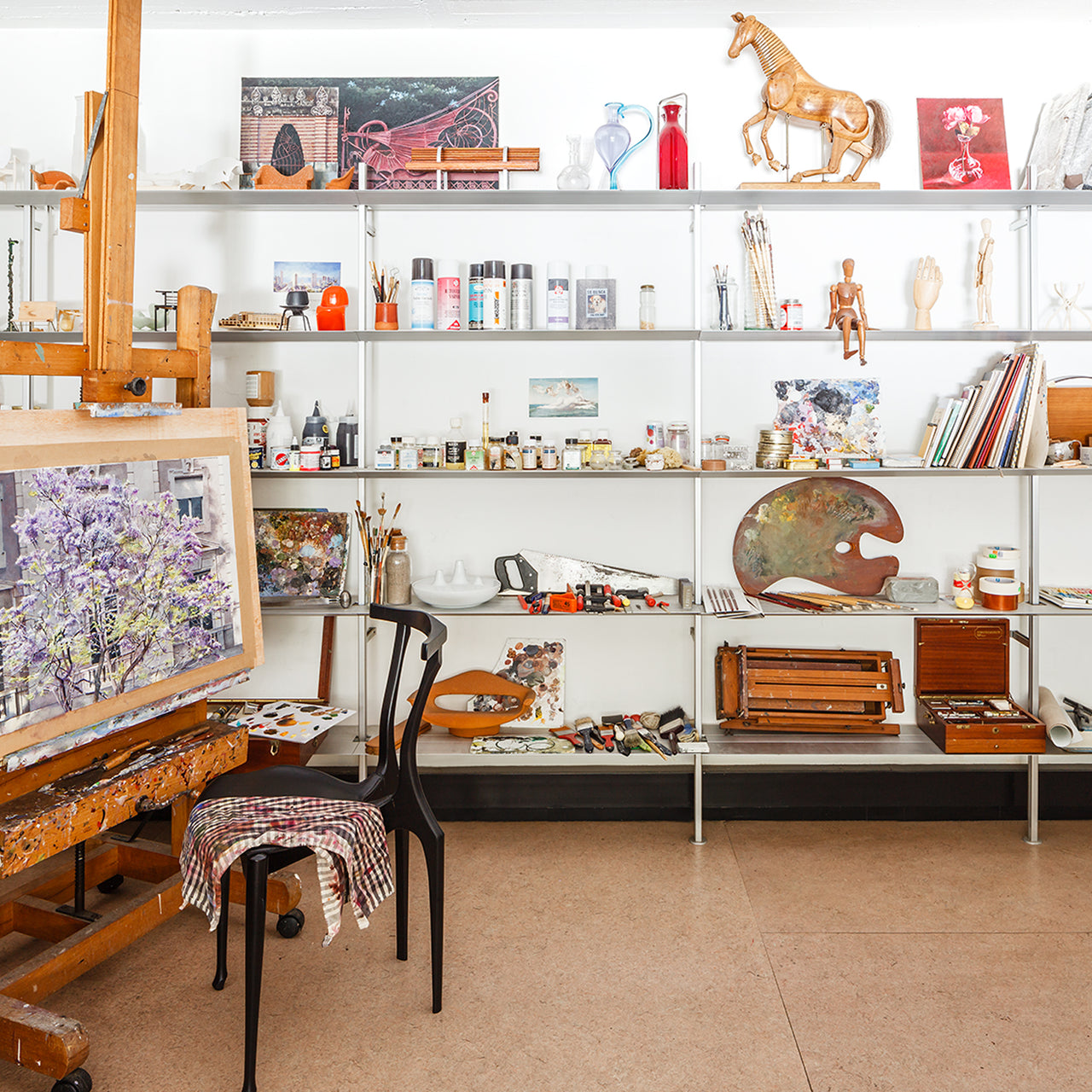 Hypostila Shelf System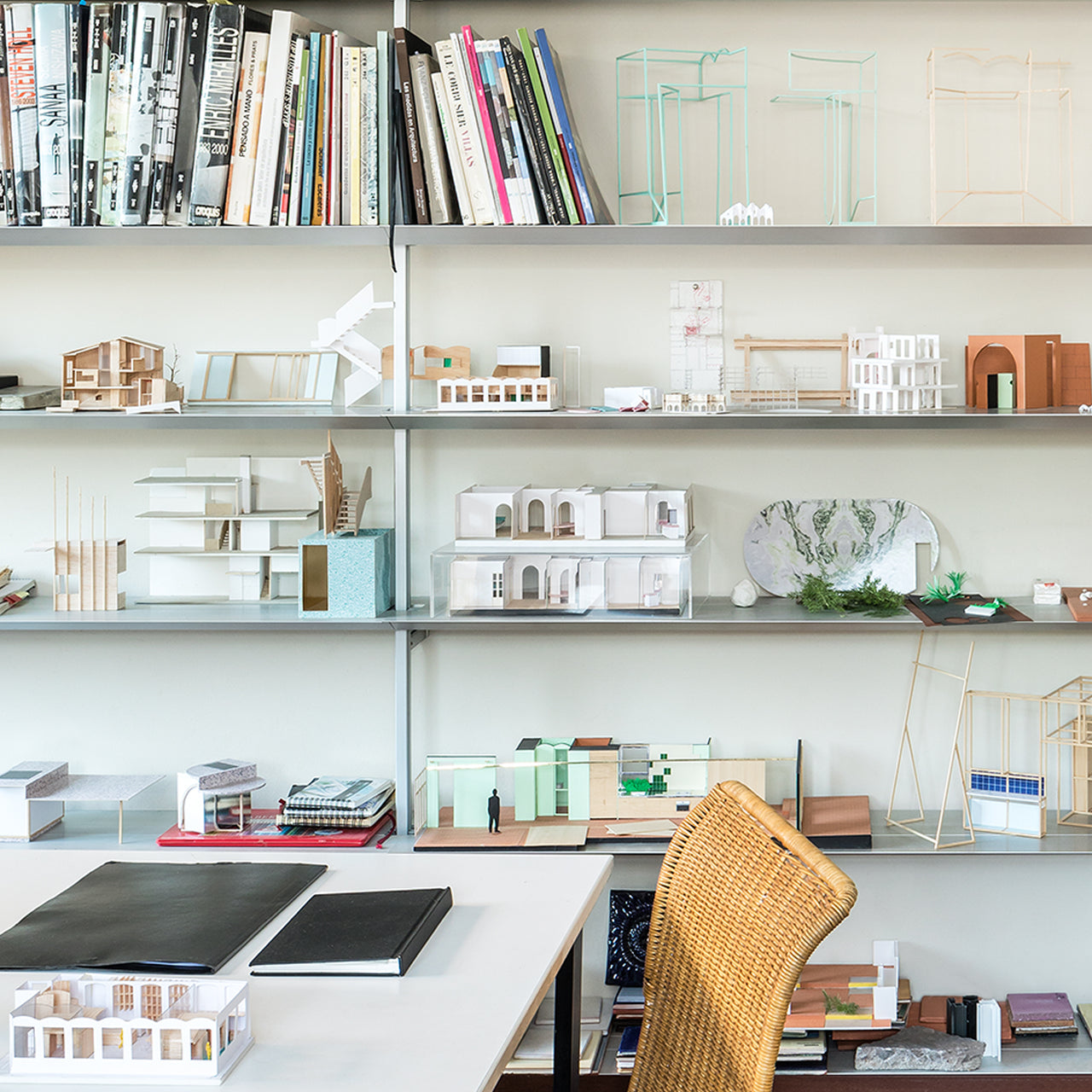 Hypostila Shelf System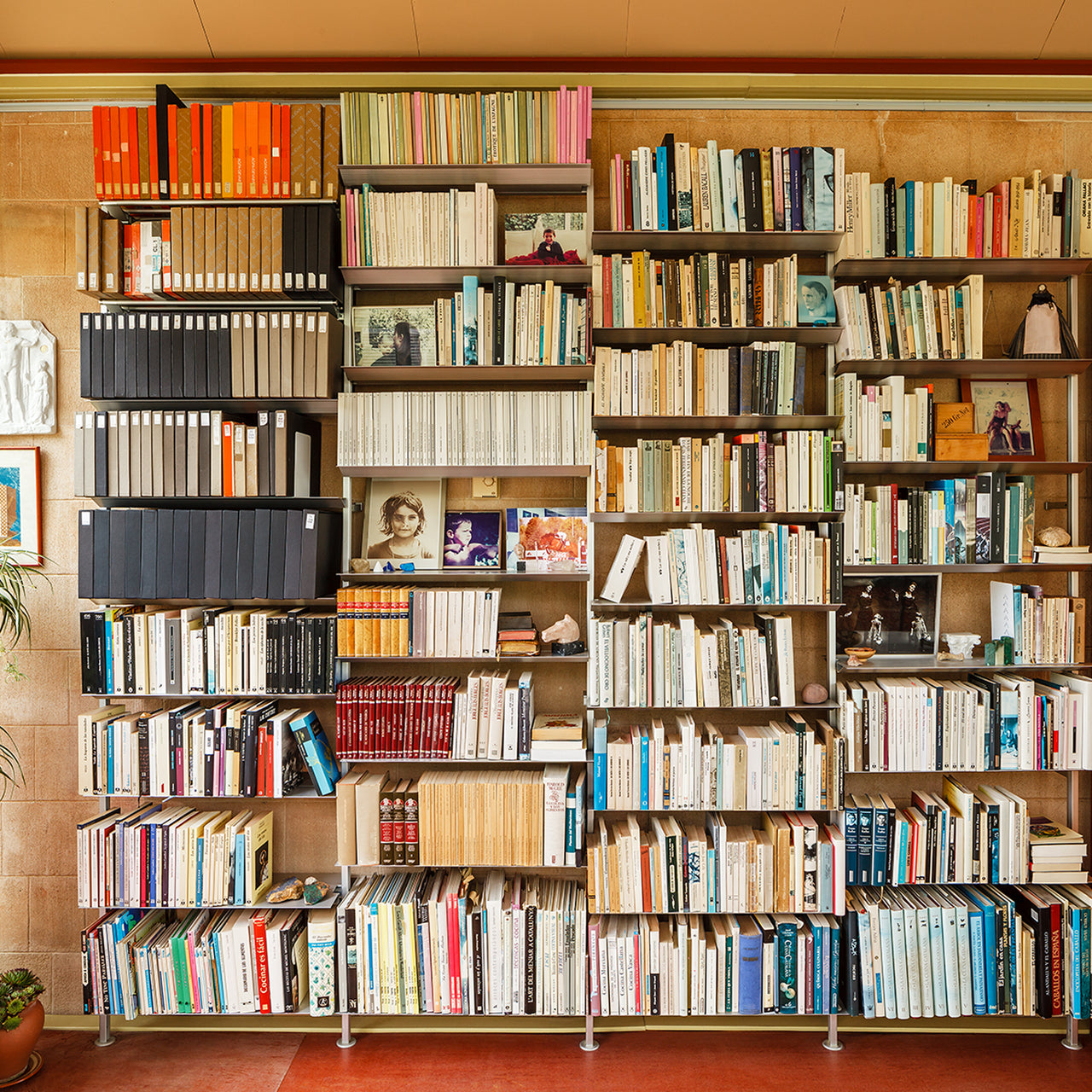 Hypostila Shelf System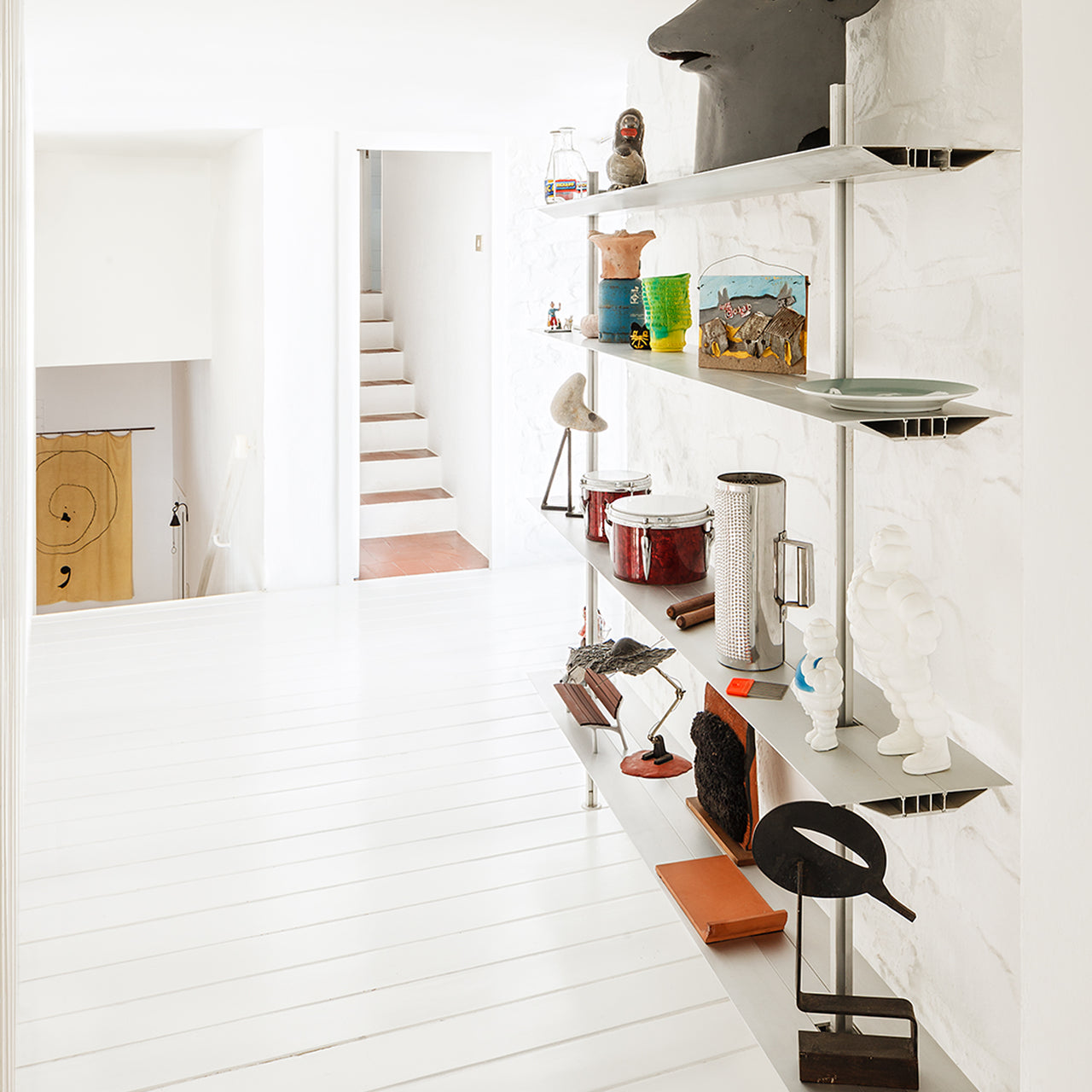 insitu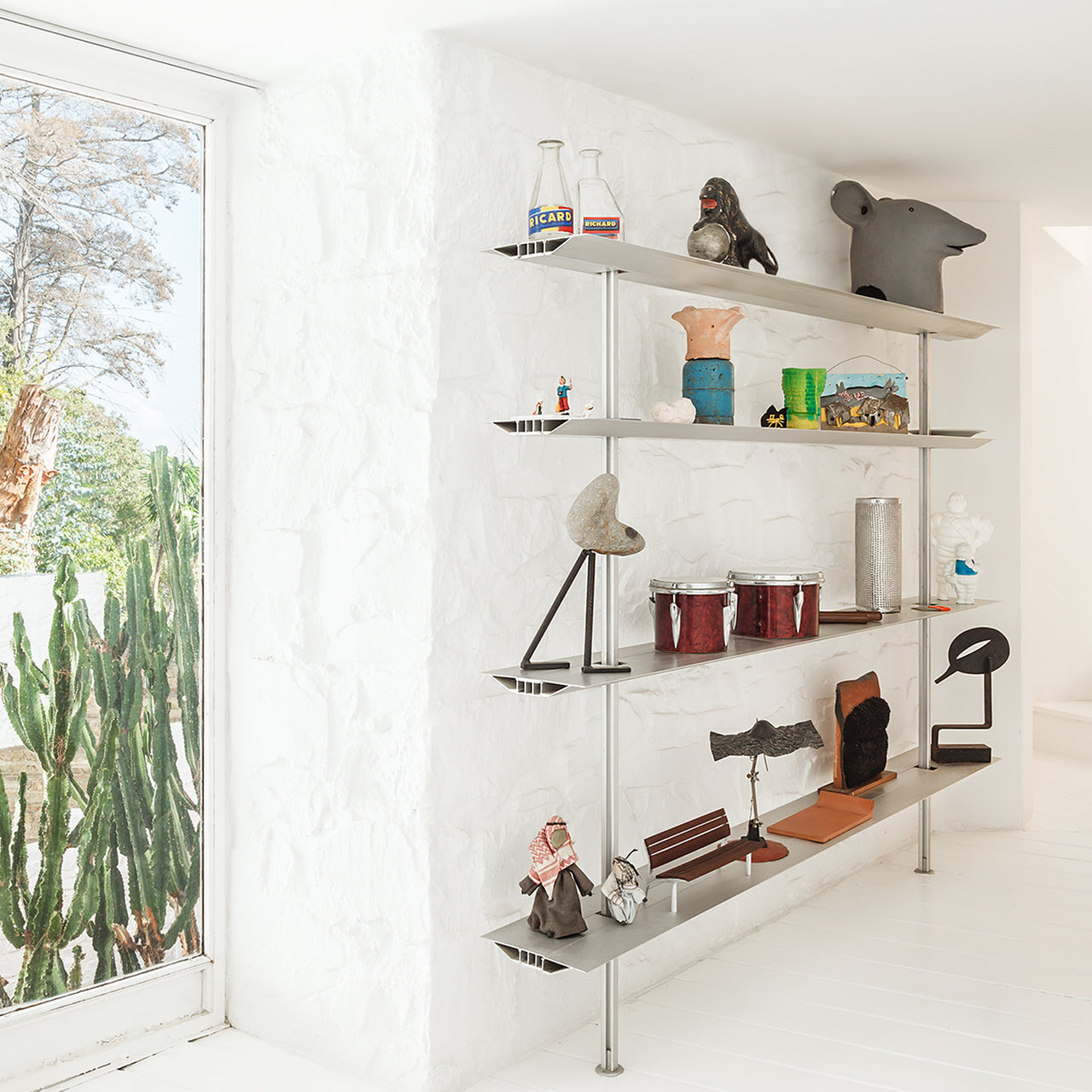 insitu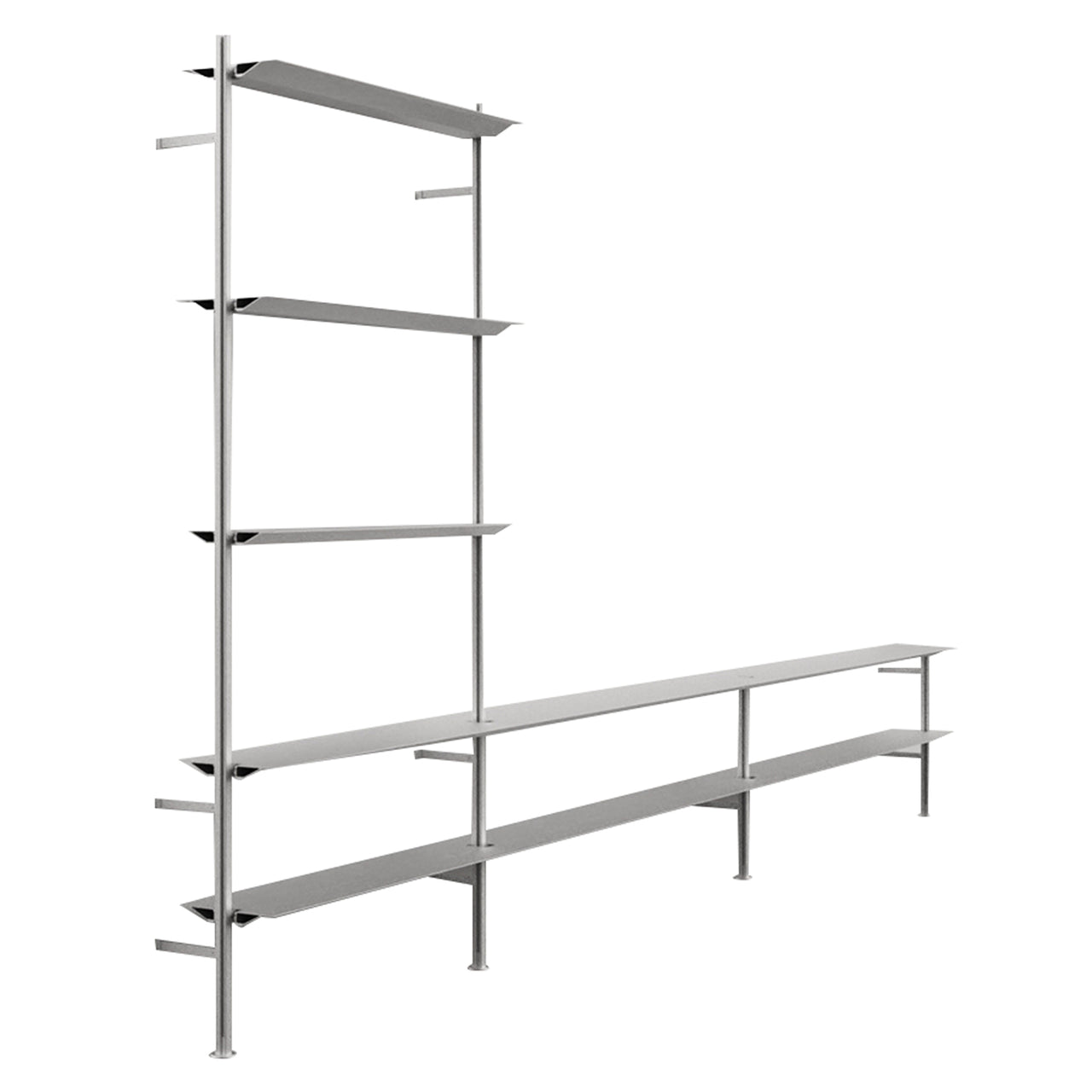 Hypostila Shelf System: Configuration 5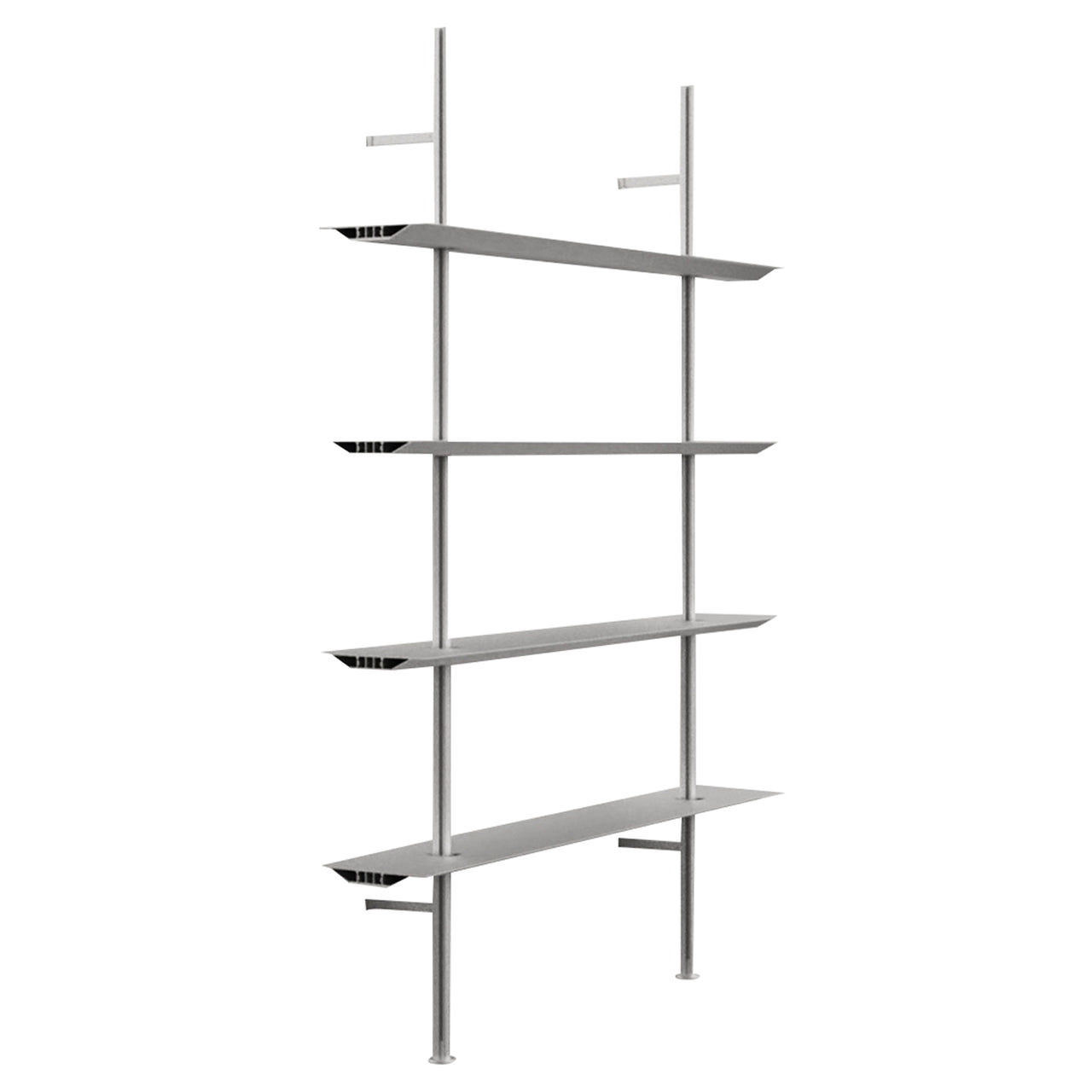 Hypostila Shelf System: Configuration 1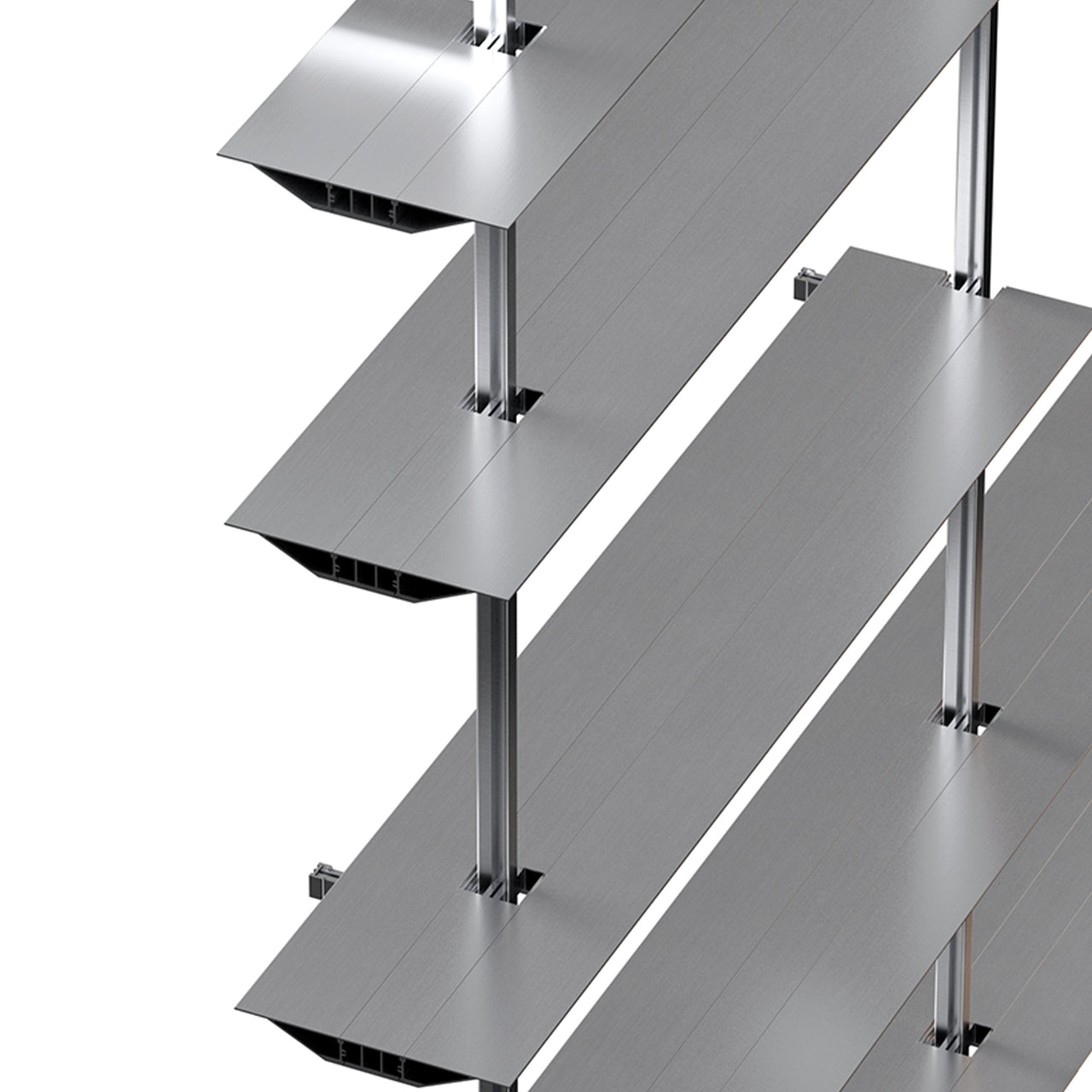 Hypostila Shelf System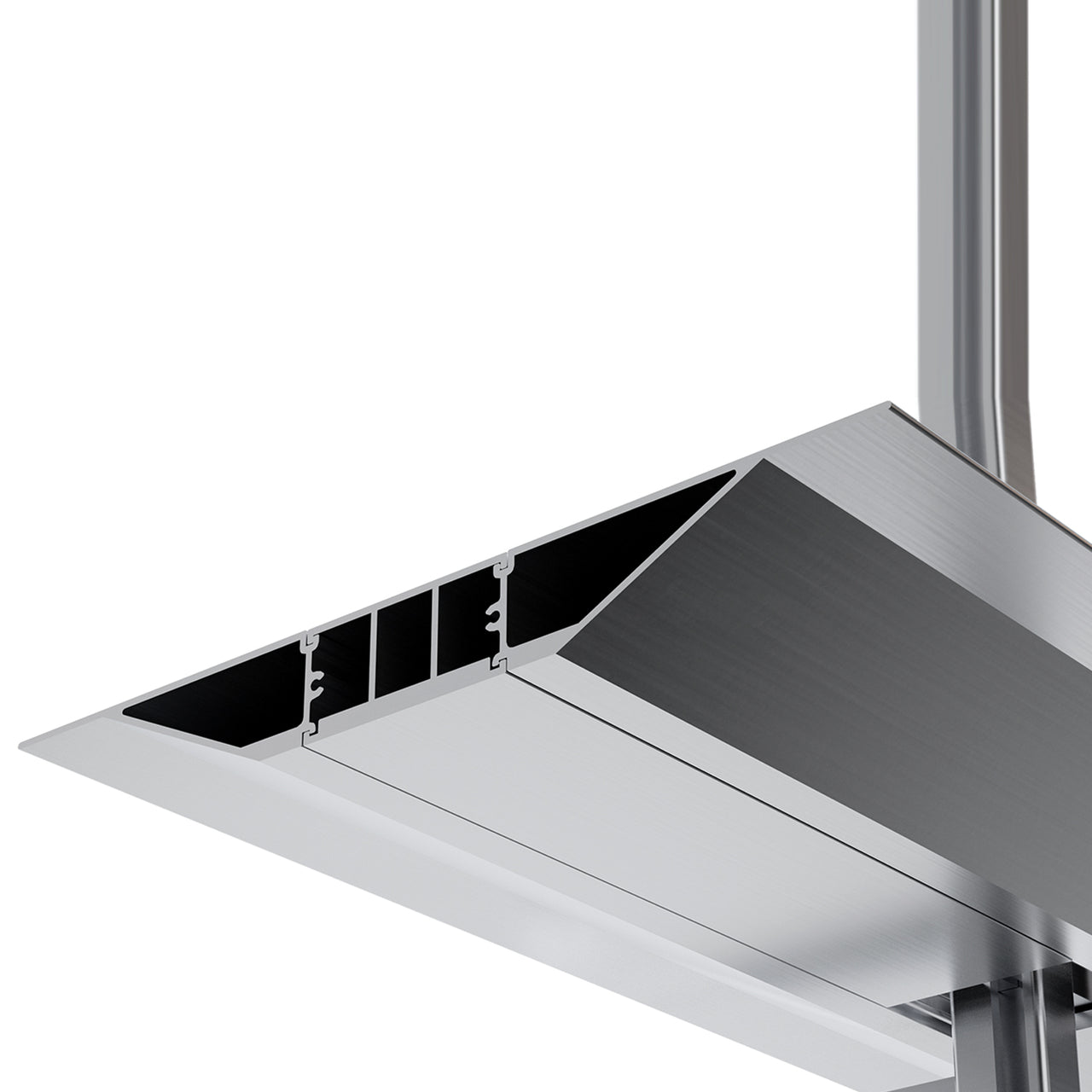 Hypostila Shelf System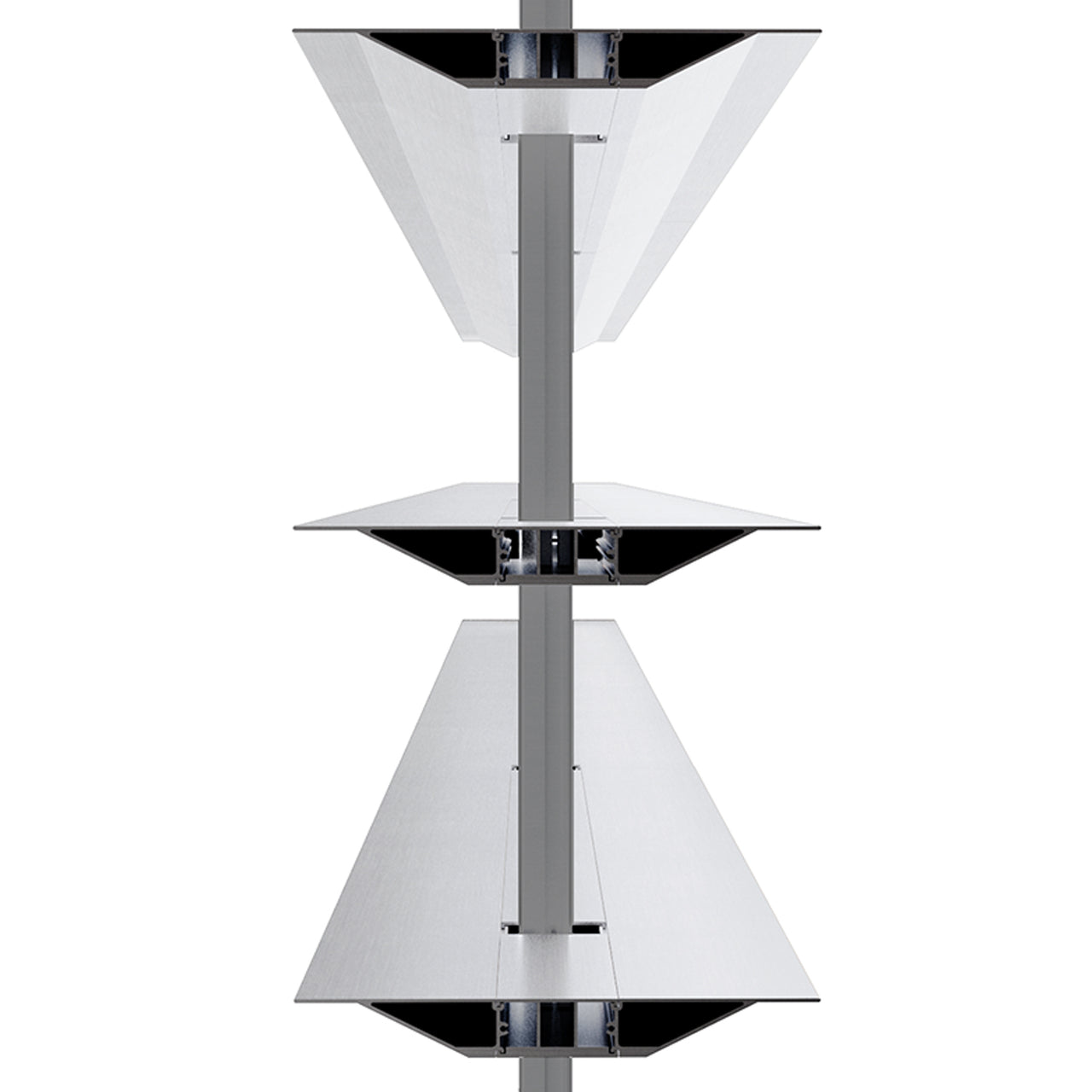 Hypostila Shelf System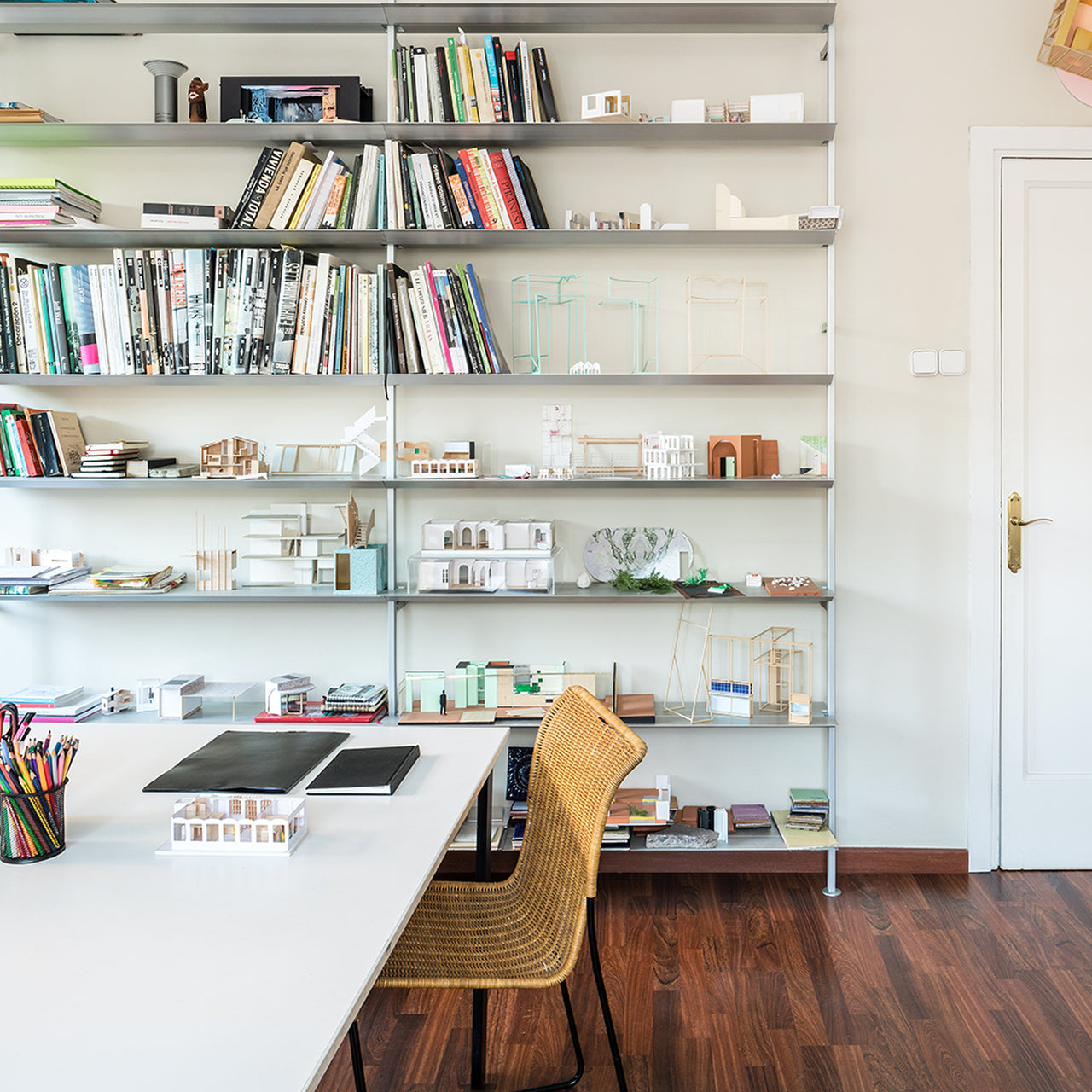 Hypostila Shelf System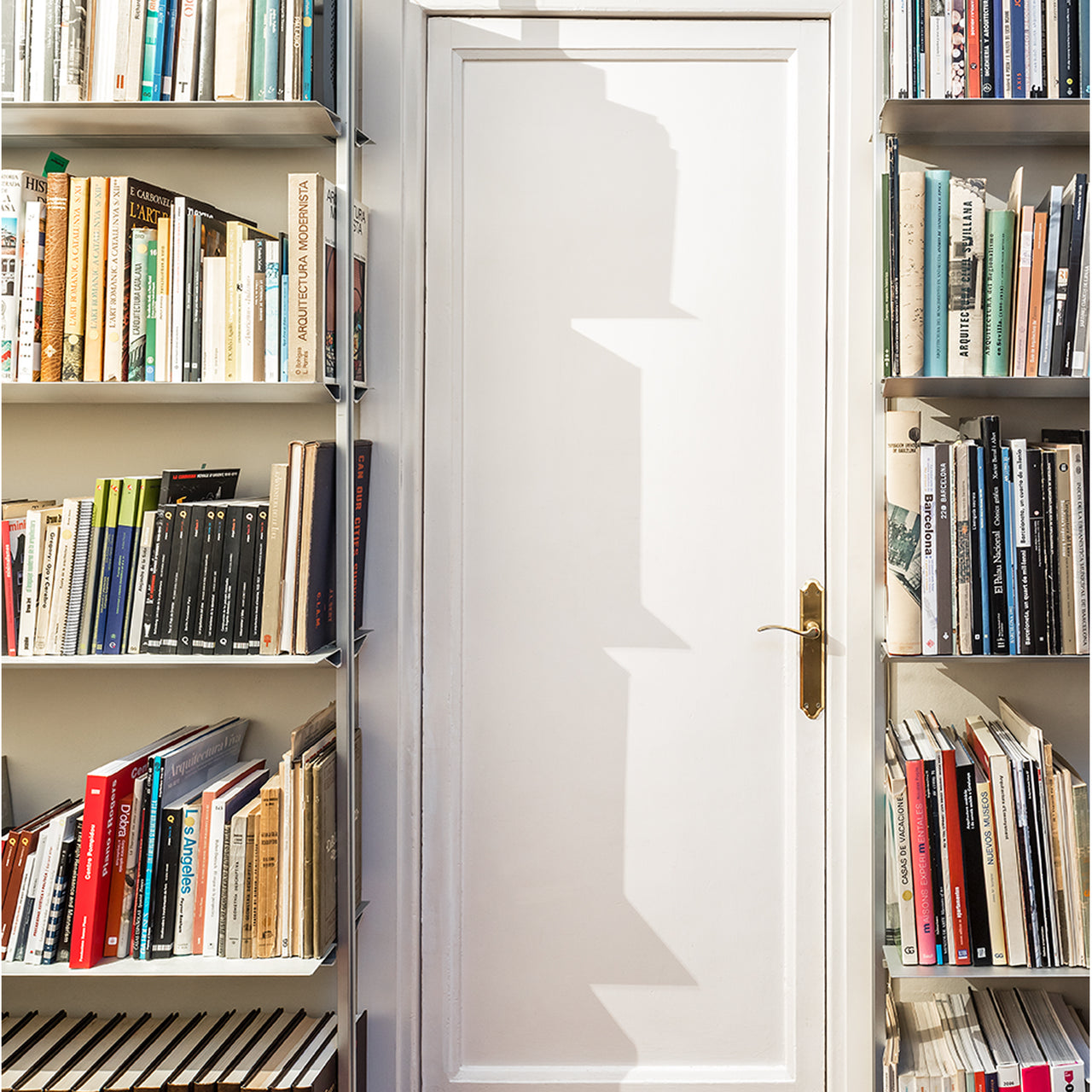 Hypostila Shelf System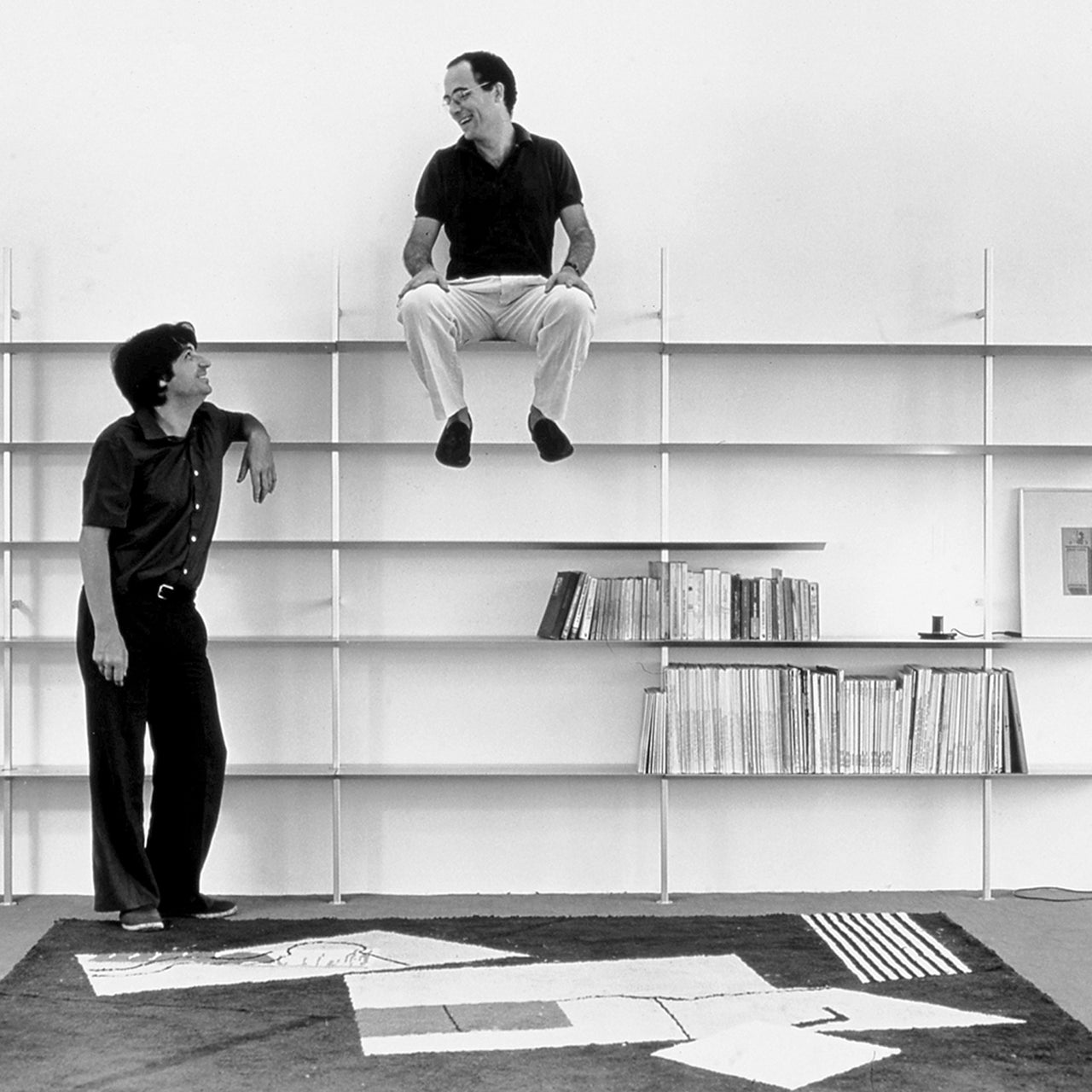 Hypostila Shelf System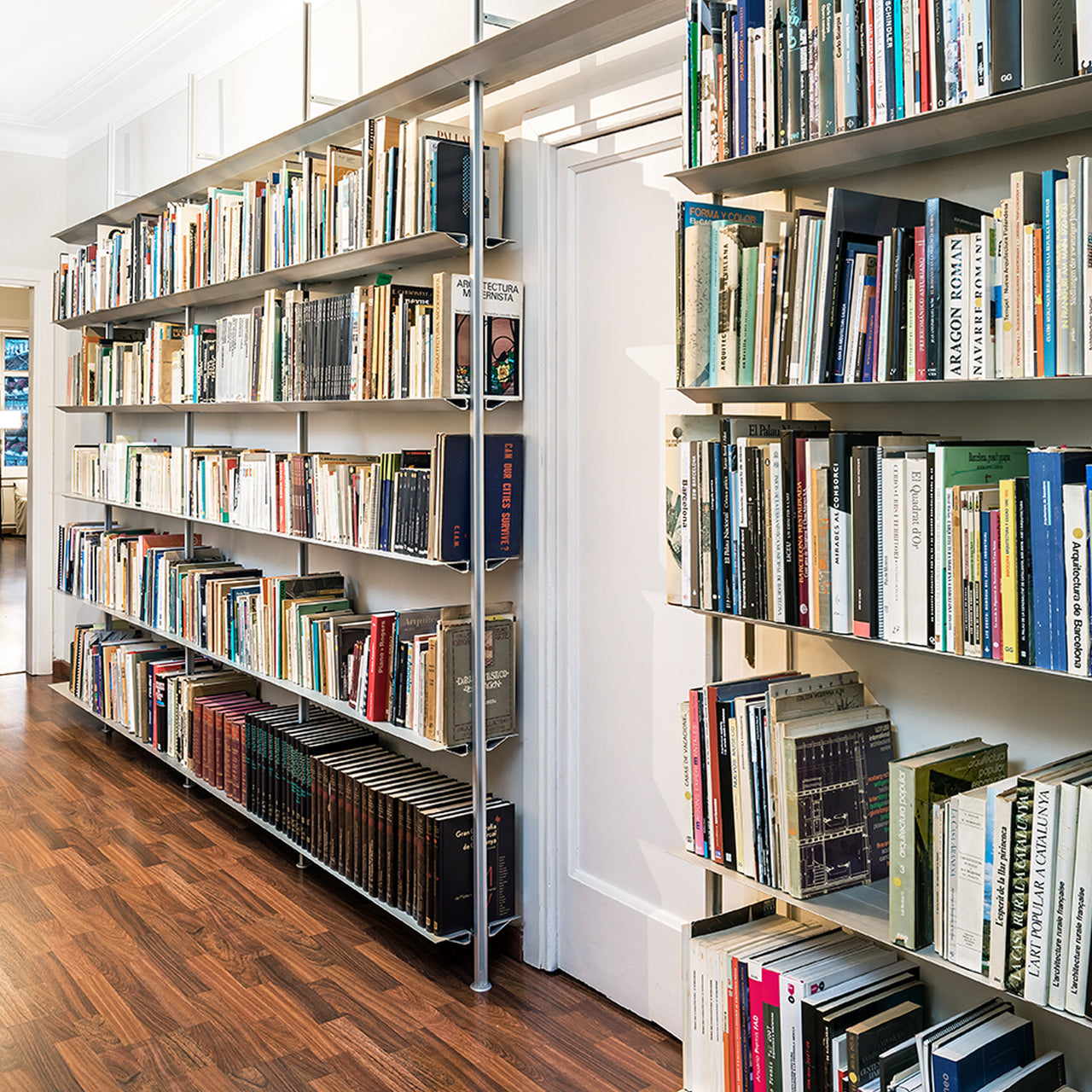 Hypostila Shelf System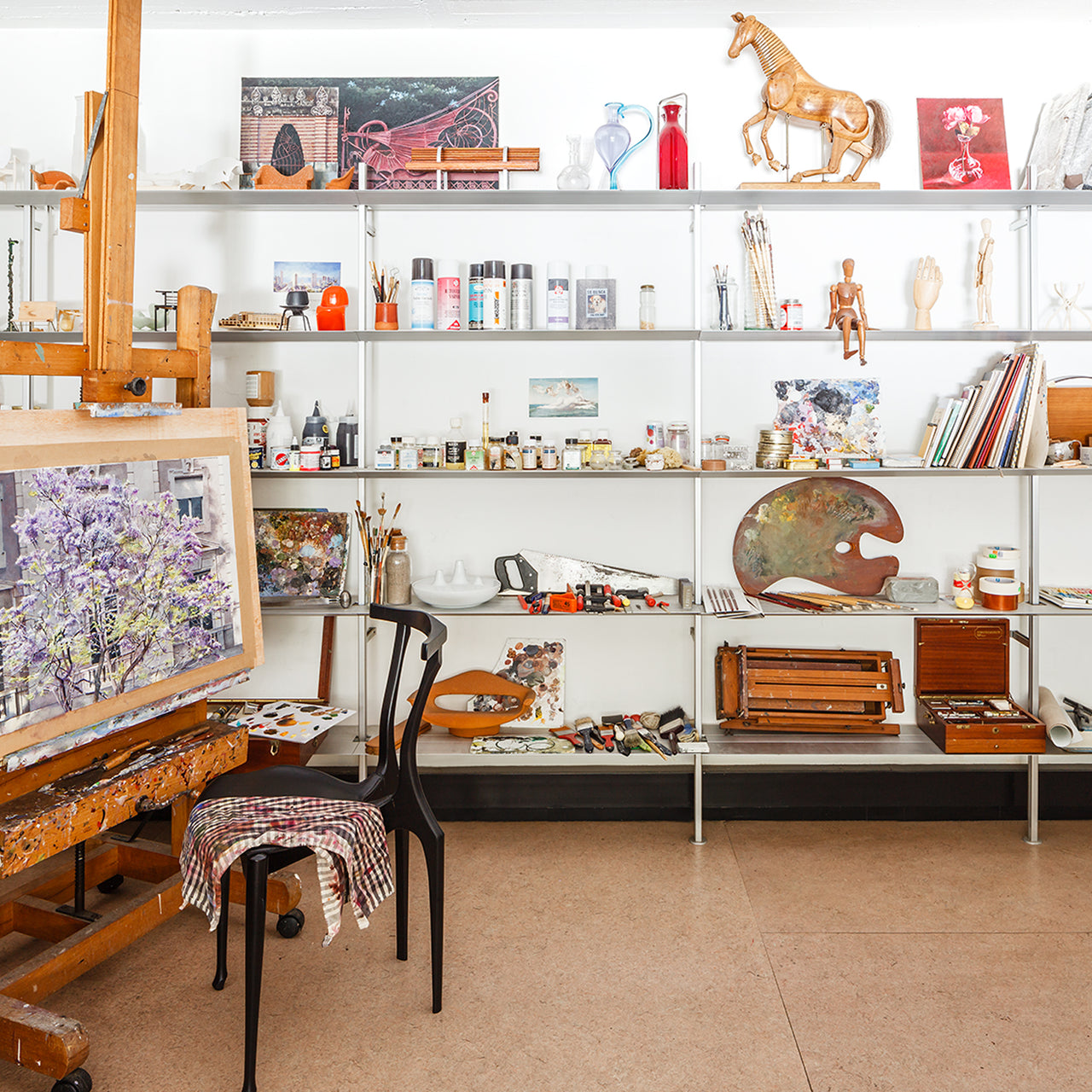 Hypostila Shelf System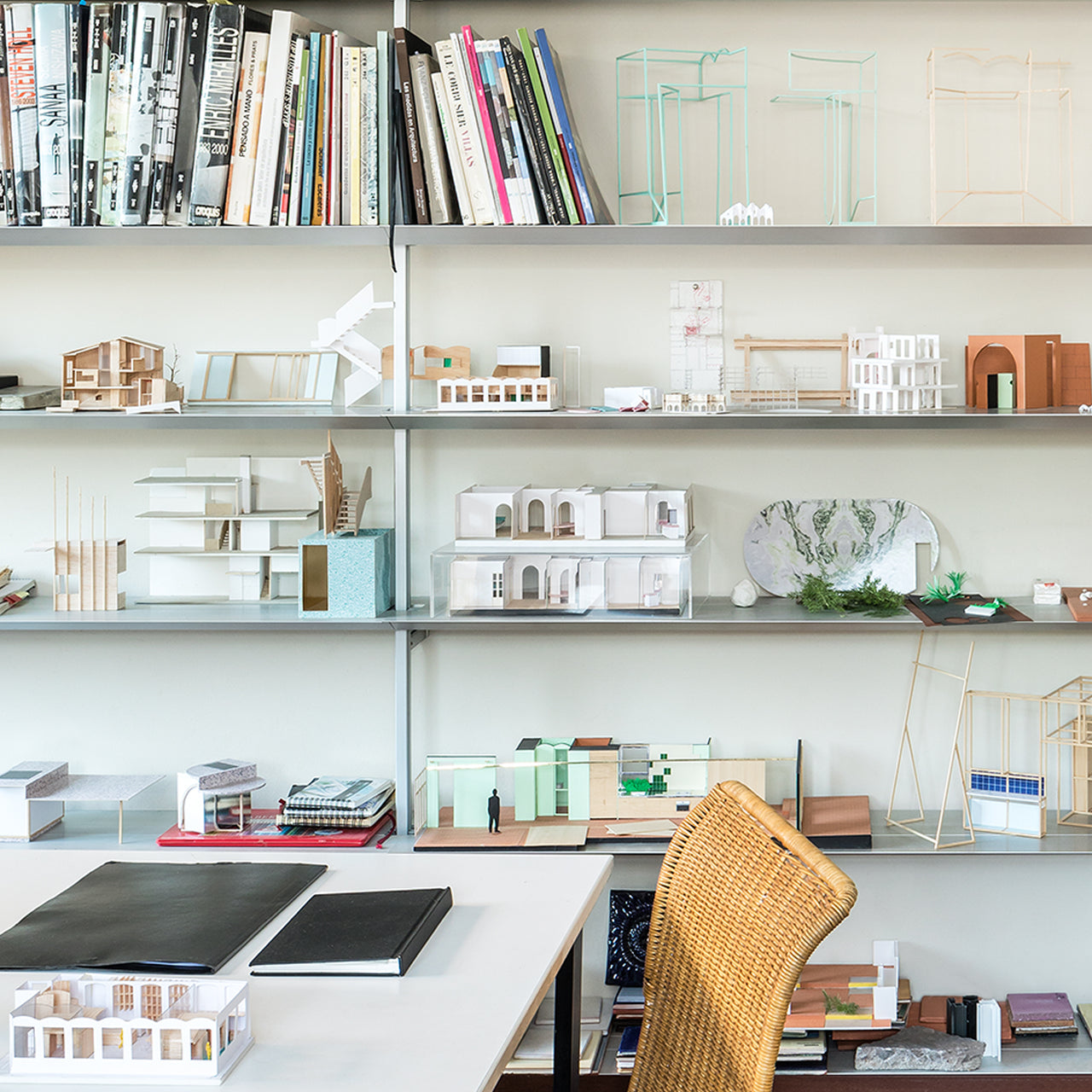 Hypostila Shelf System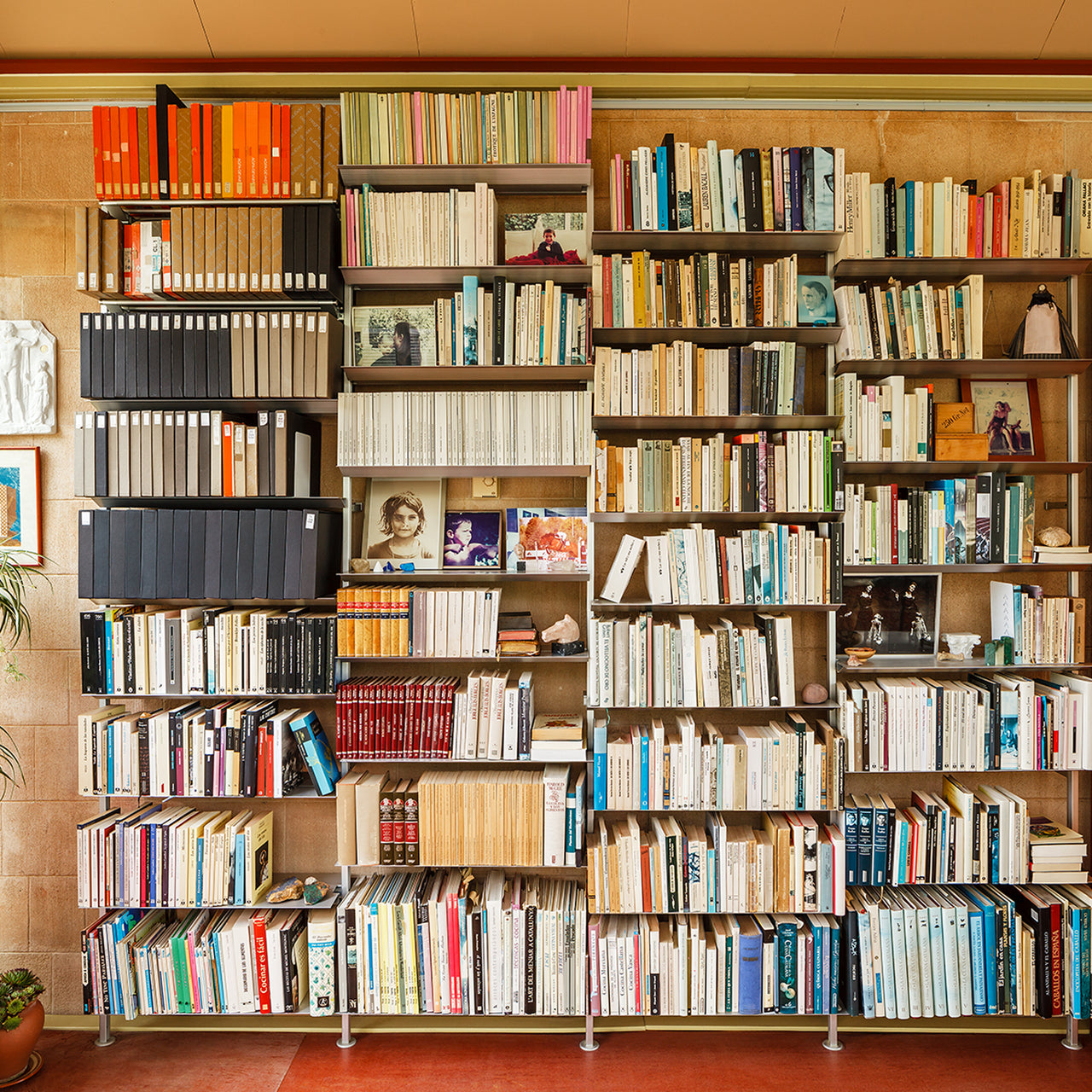 Hypostila Shelf System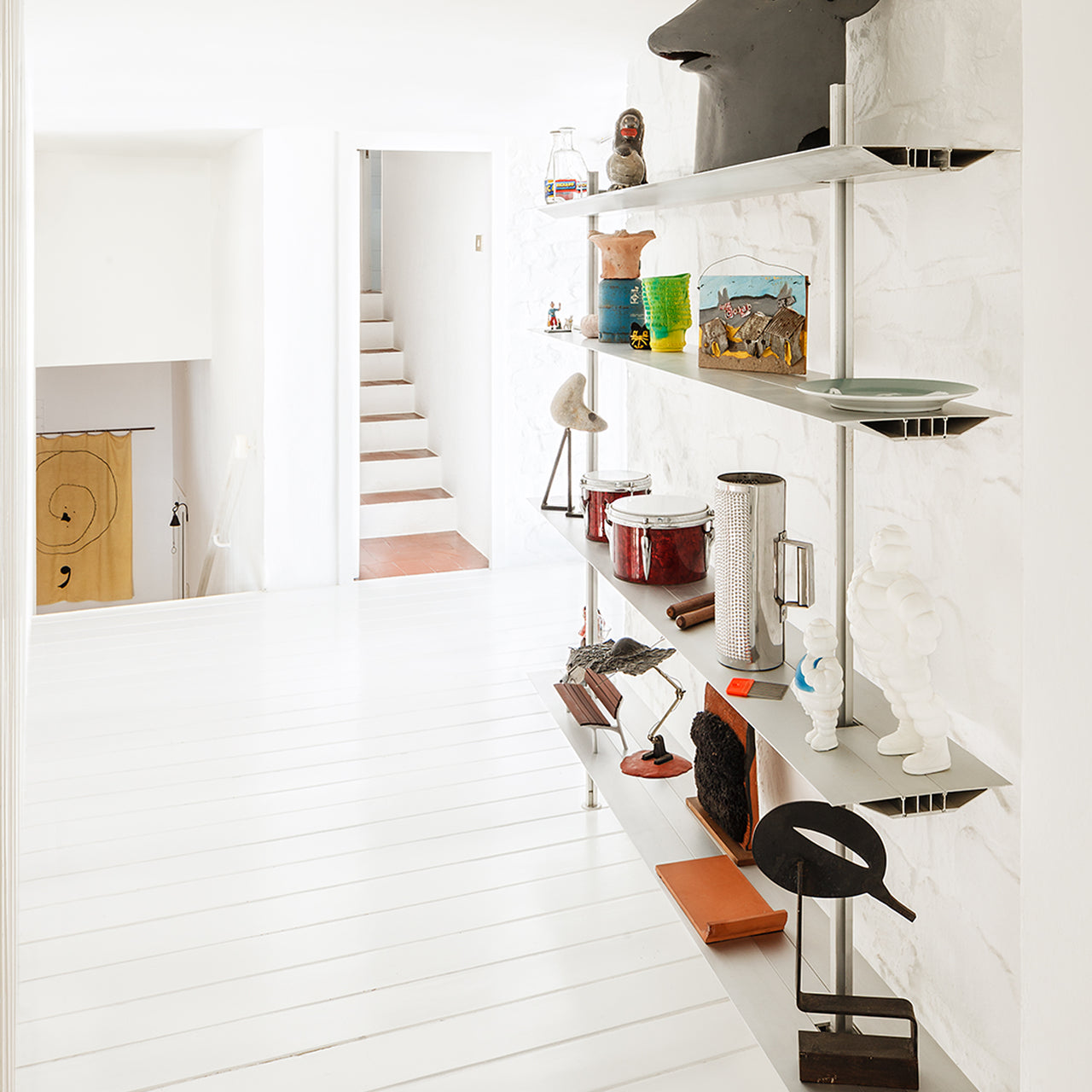 insitu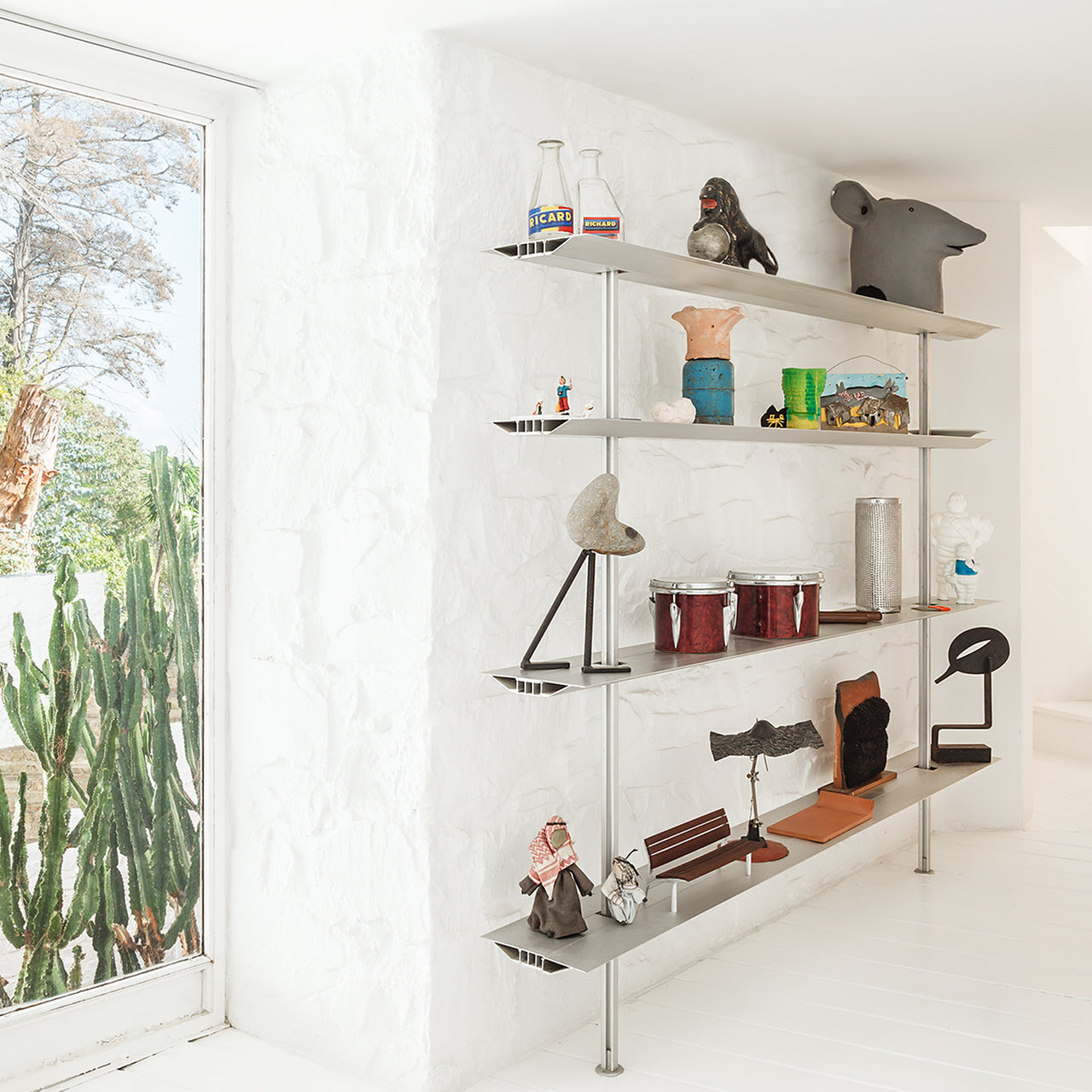 insitu
BD Barcelona × Oscar Tusquets & Lluís Clotet
Hypostila Shelf System
$3,074

SKU: BD-HYP-SHLF-SYS-CONF-1
$3,934

SKU: BD-HYP-SHLF-SYS-CONF-2
$5,041

SKU: BD-HYP-SHLF-SYS-CONF-3
$3,536

SKU: BD-HYP-SHLF-SYS-CONF-4
$5,944

SKU: BD-HYP-SHLF-SYS-CONF-5
$9,395

SKU: BD-HYP-SHLF-SYS-CONF-6
---
---
Supporting maximal weight with a minimal profile, Hypostila is a sleek shelving system introduced by Spanish architects Lluís Clotet and Oscar Tusquets in 1979. Presented in a series of configuration options to suit homes, offices and hybrid spaces, the modular construction in extruded aluminum features shelves and vertical supports in a brushed, anodized finish.
Size
Configuration 1: 78.7" h x 59.1" w (200x150cm)
Configuration 2: 78.7" h x 78.7" w (200x200cm)
Configuration 3: 78.7" h x 98.4" w (200x250cm)
Configuration 4: 27.6" h x 122" w (70x310cm)
Configuration 5: 86.7" h x 157.5" w (210x400cm)
Configuration 6: 90.6" h x 157.5" w (230x400cm)
Material
Aluminum, MDF
Details
Shelf and upright add-ons are available upon request.
Brand
BD Barcelona
An eclectic edge and quality manufacturing are cornerstones of BD Barcelona, a design collective founded in 1972 by a handful of young buck architects. The initial goal was to realize their own object and furniture design for their respective projects and on their own terms.

This objective continues, yet other designers have entered its stable, both young such as fellow Barcelona-native Cristian Zuzunaga and legacy heroes such as the late Italian superstar Ettore Sottsass. They have brought to market the flights of fancy of Salvador Dali, and taken on modern challenges by reusing leftover materials in a collection called Remix. The stable of celebrated creatives include Jamie Hayon, Oscar Tuesquets, Stephen Burks, Konstantin Grcic and Doshi Levien.

Beauty guided the founding nonconformists from the start, and it still does as they enter their sixth decade in business. Artisanal craftsmanship—all in Barcelona and surrounding parts–and a luxurious sensibility merge with state-of-the-art technologies and an architect's practicality.