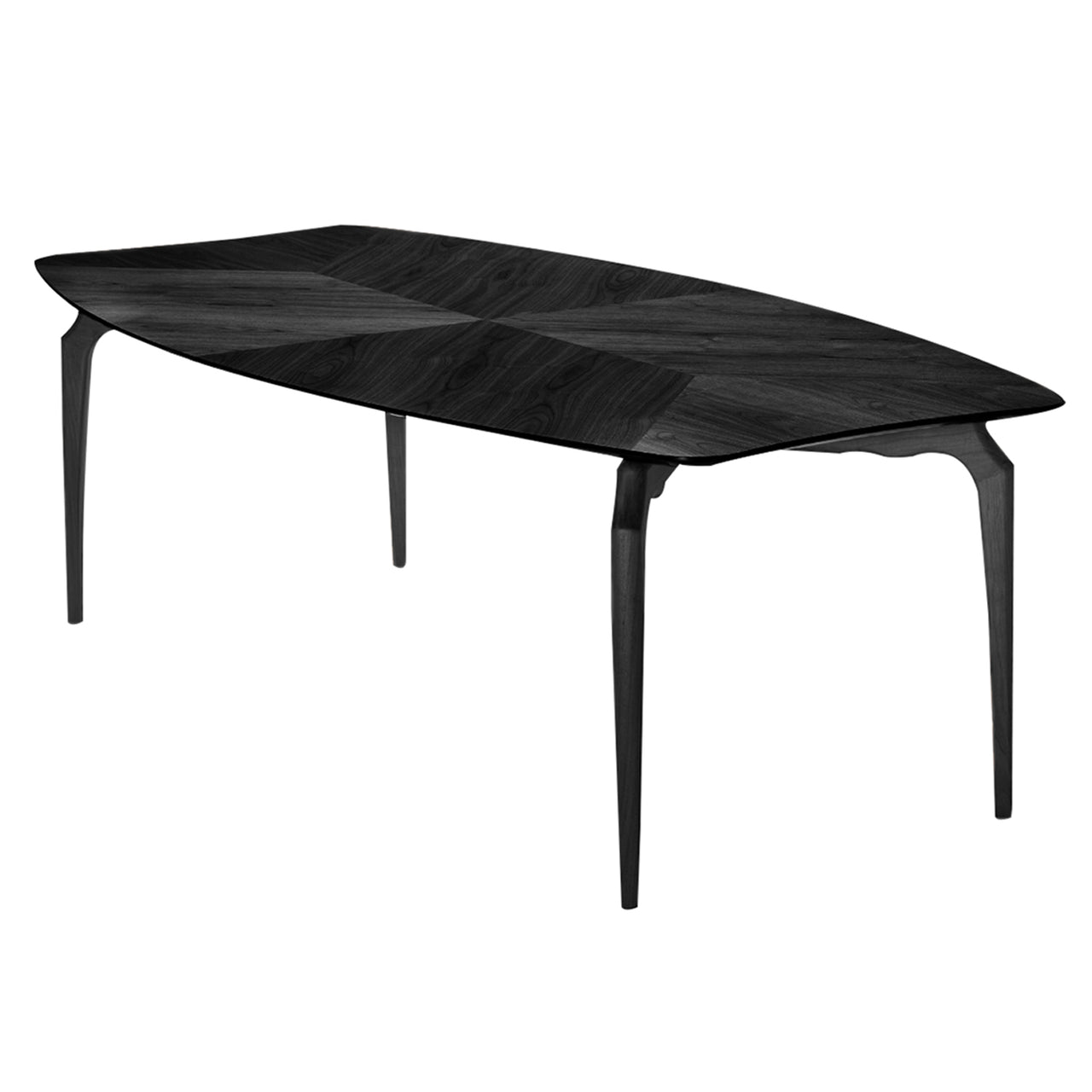 Gaulino Dining Table: Large - 118.1" + Ash Stained Black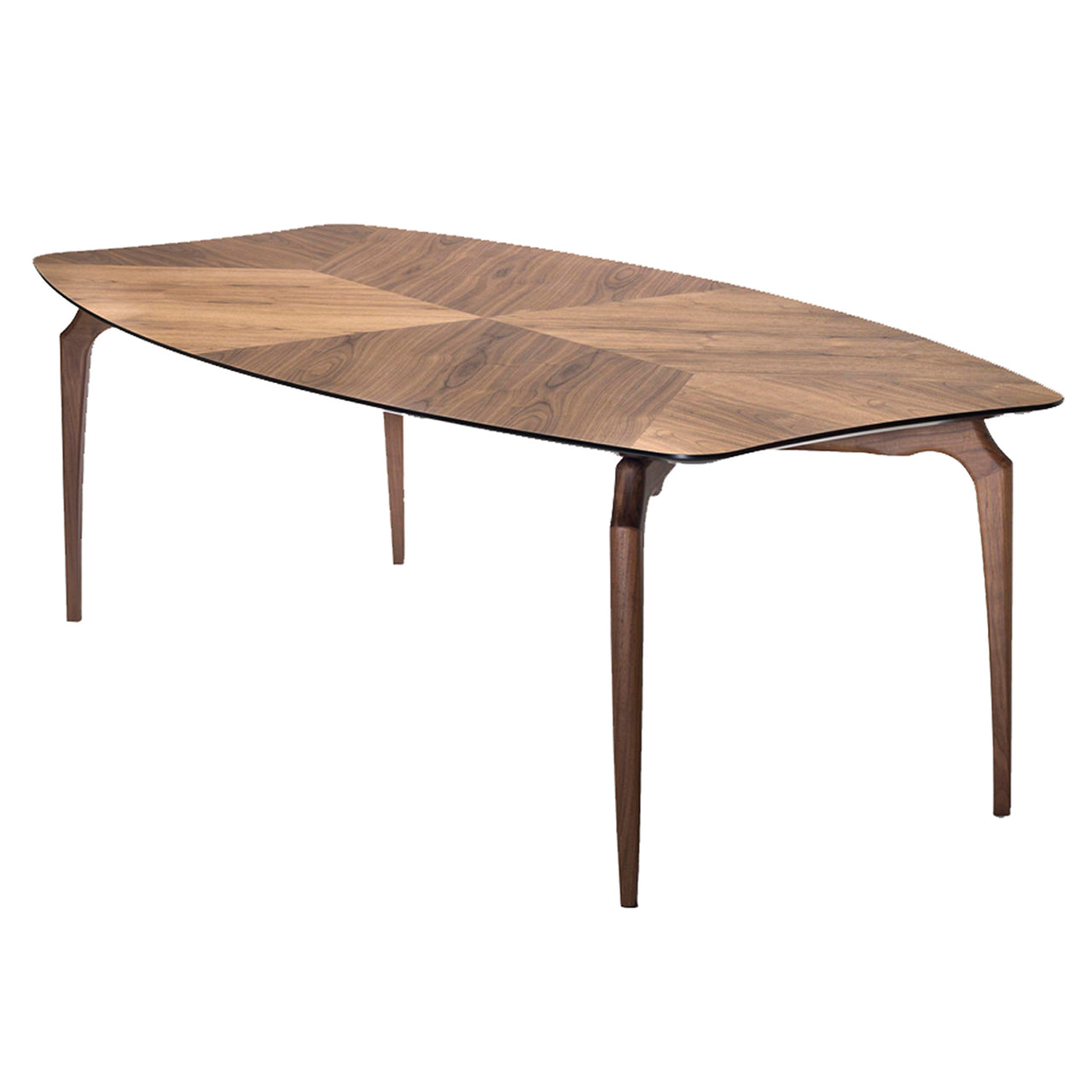 Gaulino Dining Table: Large - 118.1" + Walnut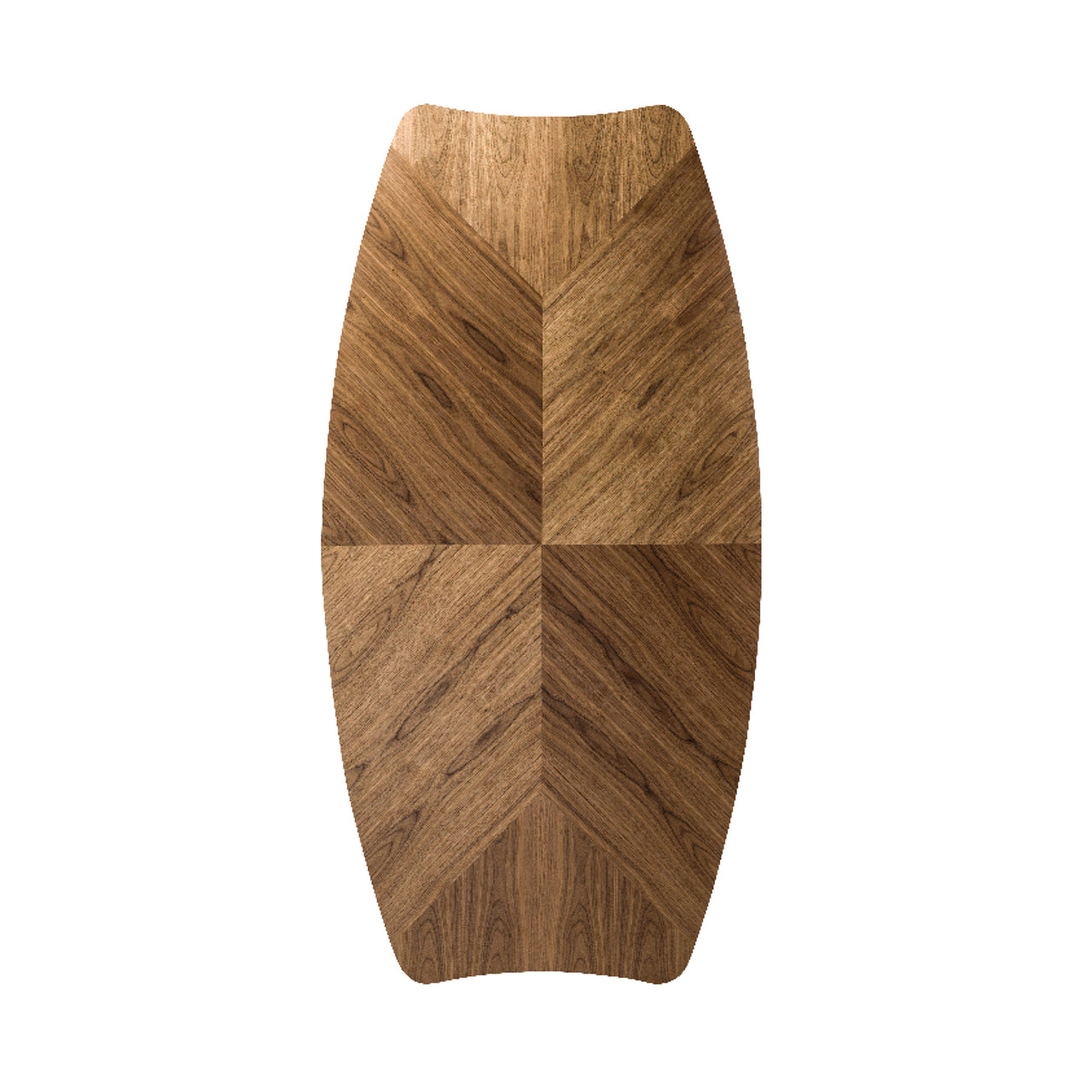 Gaulino Dining Table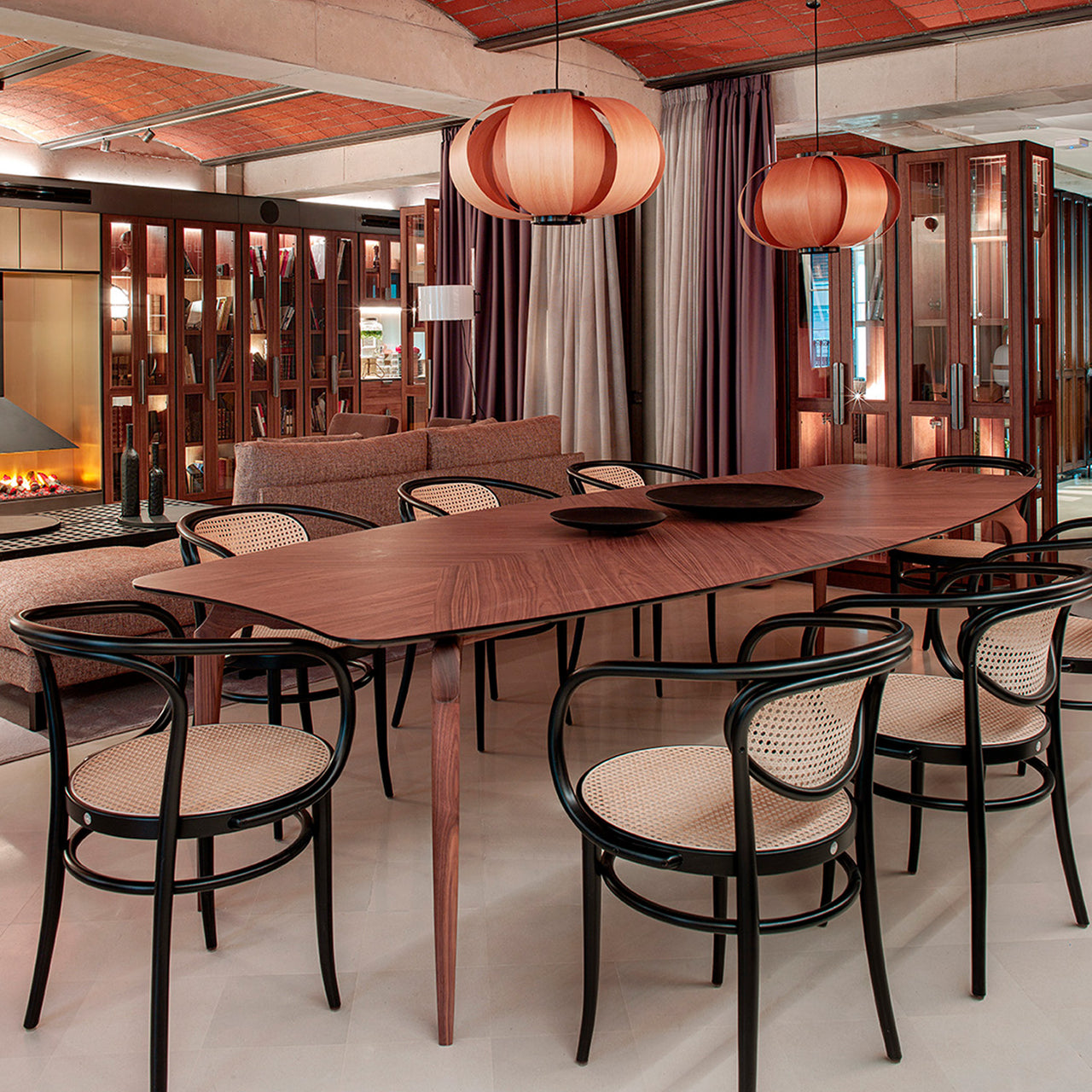 insitu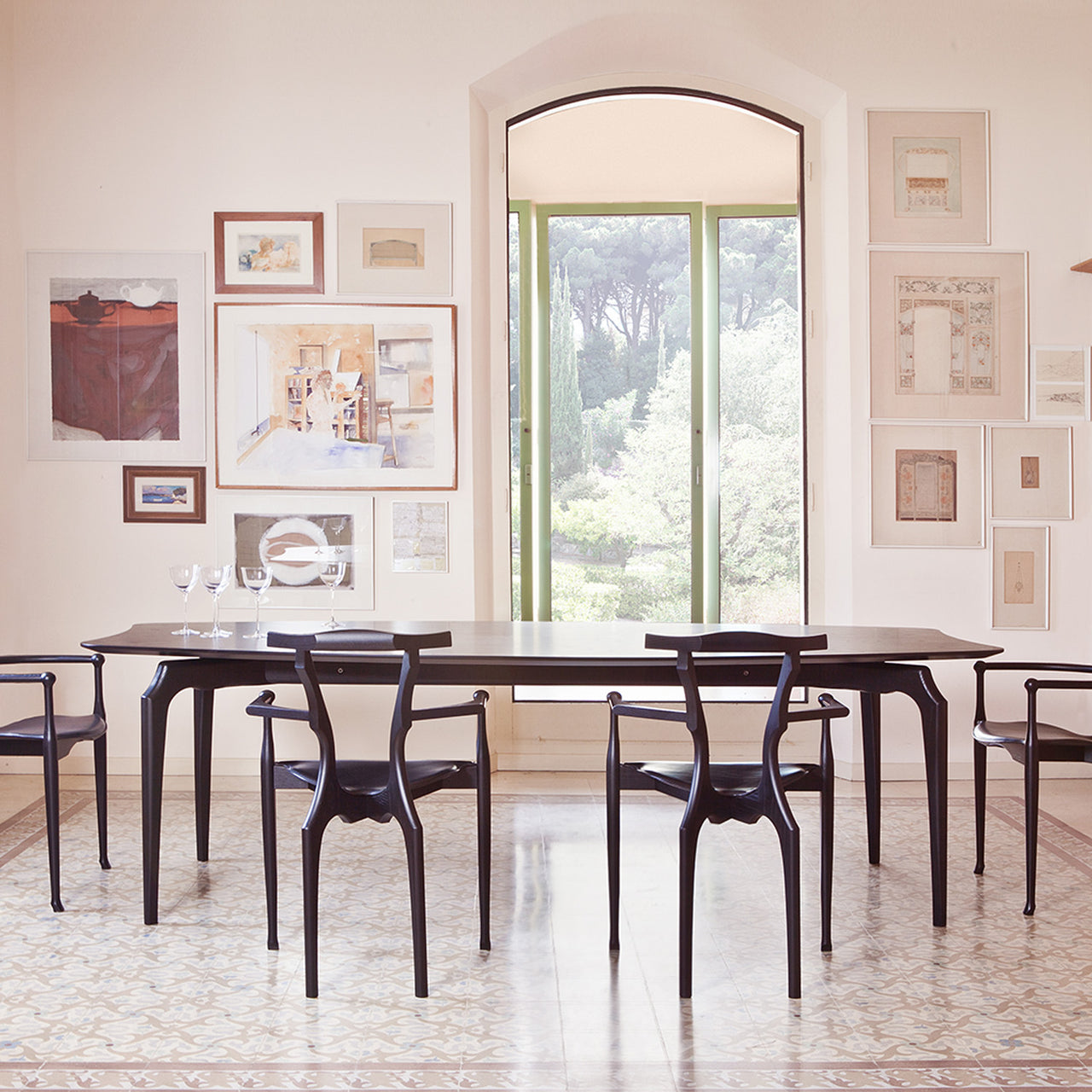 insitu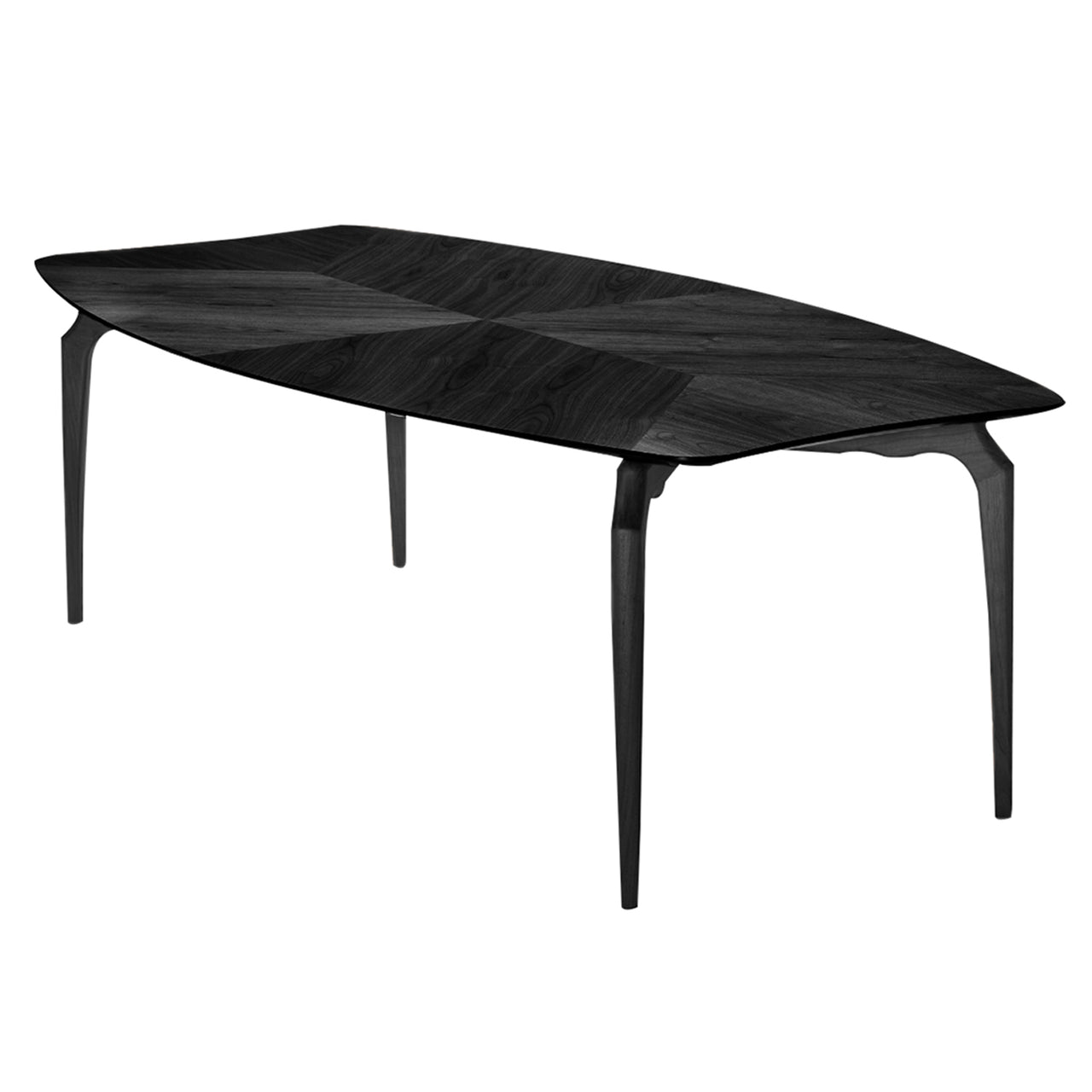 Gaulino Dining Table: Large - 118.1" + Ash Stained Black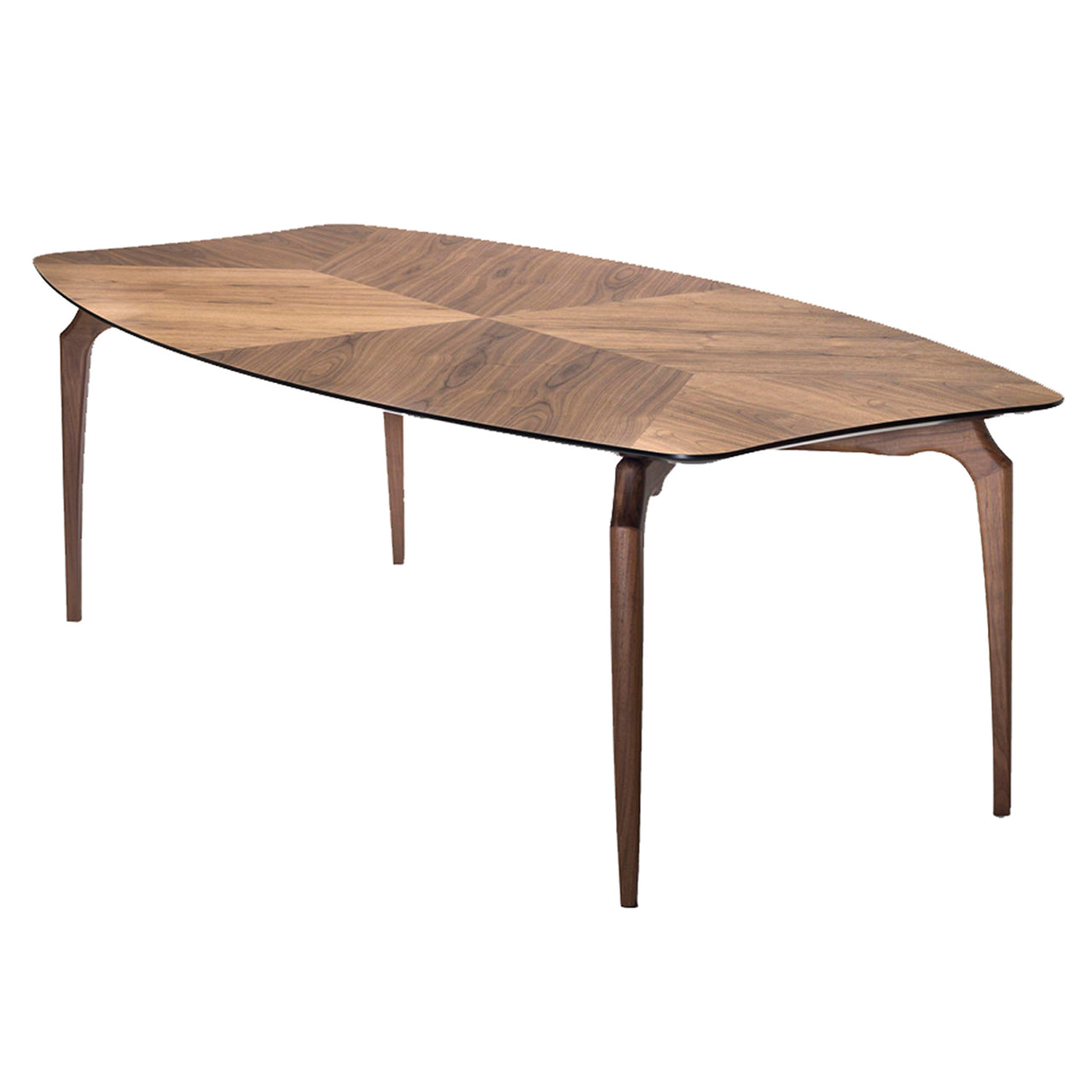 Gaulino Dining Table: Large - 118.1" + Walnut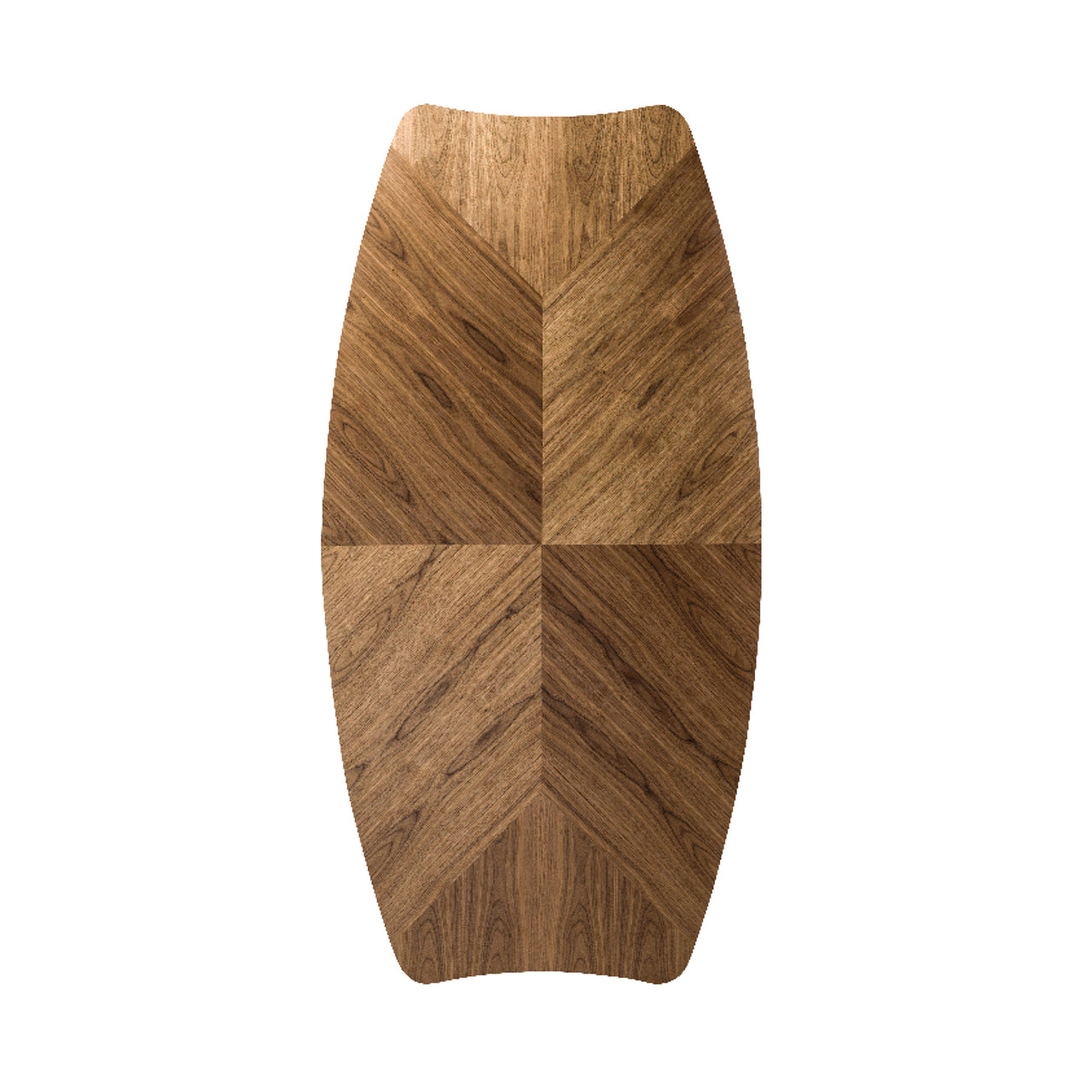 Gaulino Dining Table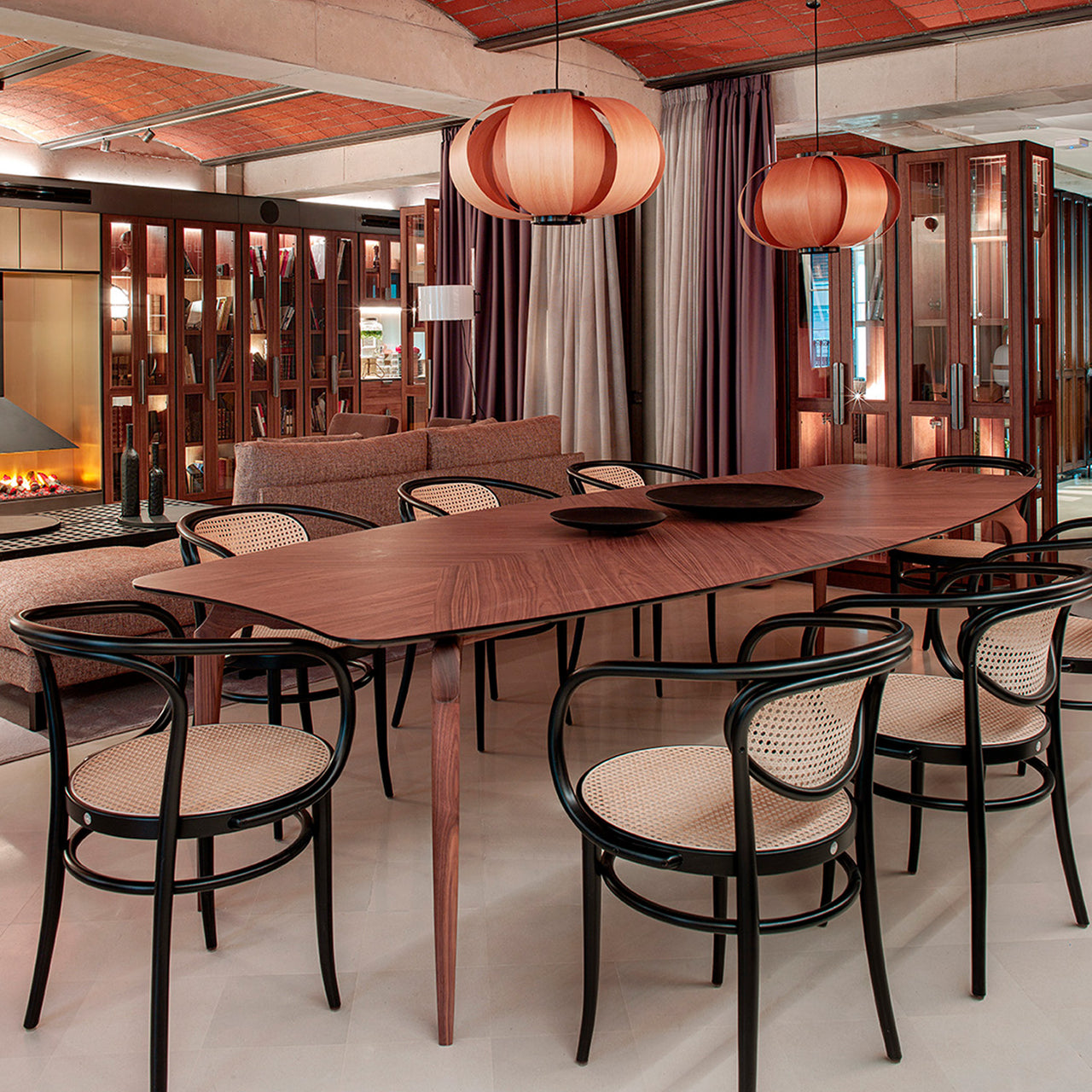 insitu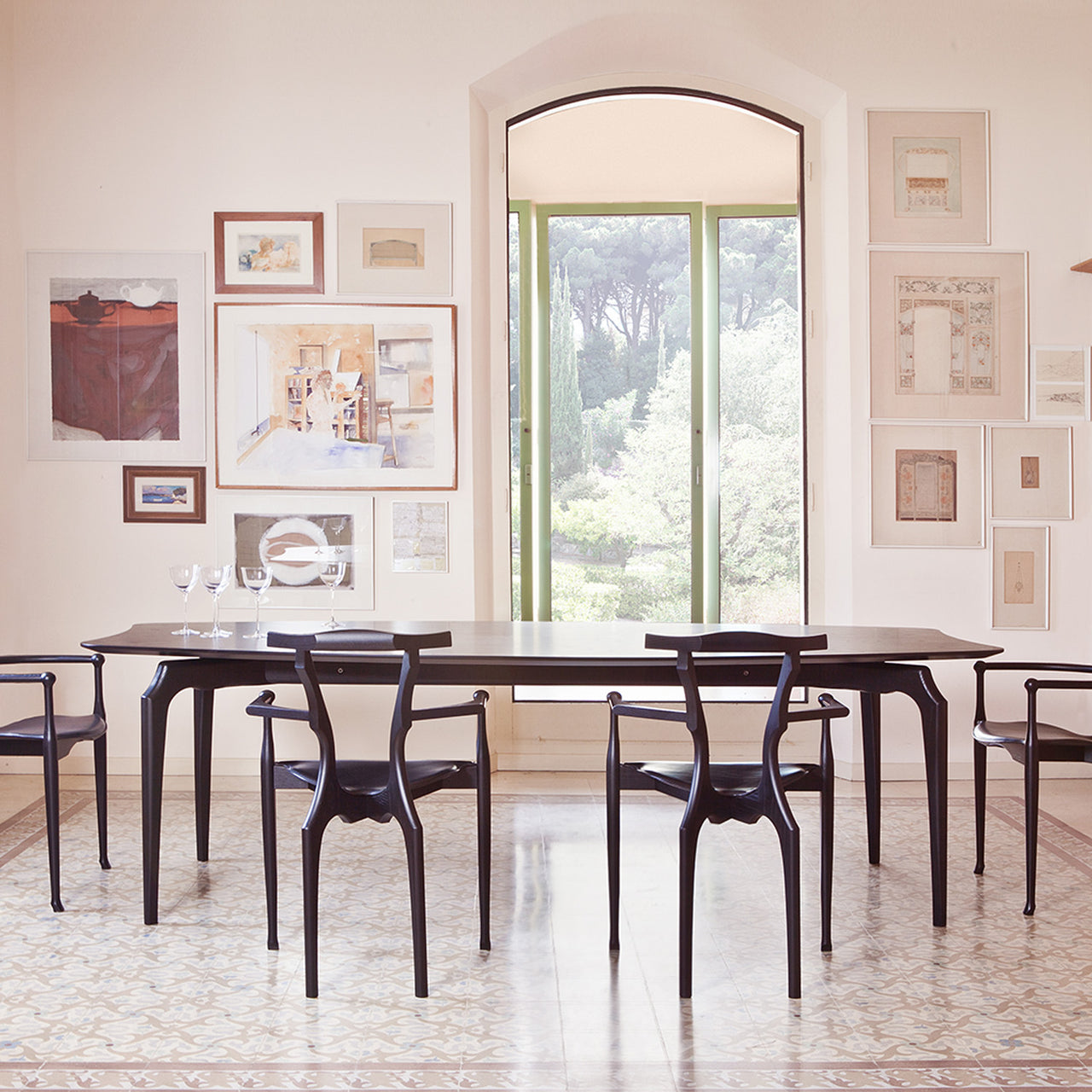 insitu
Gaulino Dining Table
$9,857

SKU: BD-GAUM2400P10S10
$10,207

SKU: BD-GAUM2400PNESNE
$10,552

SKU: BD-GAUM3000P10S10
$11,717

SKU: BD-GAUM3000PNESNE
$8,649

SKU: BD-GAUM2400P13S13
$9,554

SKU: BD-GAUM3000P13S13
---
---
Oscar Tusquets' standout series started with a sinuous wooden chair that embodies influences from past designers Antoni Gaudí and Carlo Mollino and now brings forth a characteristic dining table. Gaulino features a top in a veneer pattern with the underside and edges lacquered to match and solid ash legs, all in a finish of natural varnished ash, stained black or stained walnut.
Size
Small: 29.1" h x 94.5" w x 47.2" d (74x240x120cm)
Large: 29.1" h x 118.1" w x 47.2" d (74x300x120cm)
Material
MDF, ash, walnut
Brand
BD Barcelona
An eclectic edge and quality manufacturing are cornerstones of BD Barcelona, a design collective founded in 1972 by a handful of young buck architects. The initial goal was to realize their own object and furniture design for their respective projects and on their own terms.

This objective continues, yet other designers have entered its stable, both young such as fellow Barcelona-native Cristian Zuzunaga and legacy heroes such as the late Italian superstar Ettore Sottsass. They have brought to market the flights of fancy of Salvador Dali, and taken on modern challenges by reusing leftover materials in a collection called Remix. The stable of celebrated creatives include Jamie Hayon, Oscar Tuesquets, Stephen Burks, Konstantin Grcic and Doshi Levien.

Beauty guided the founding nonconformists from the start, and it still does as they enter their sixth decade in business. Artisanal craftsmanship—all in Barcelona and surrounding parts–and a luxurious sensibility merge with state-of-the-art technologies and an architect's practicality.