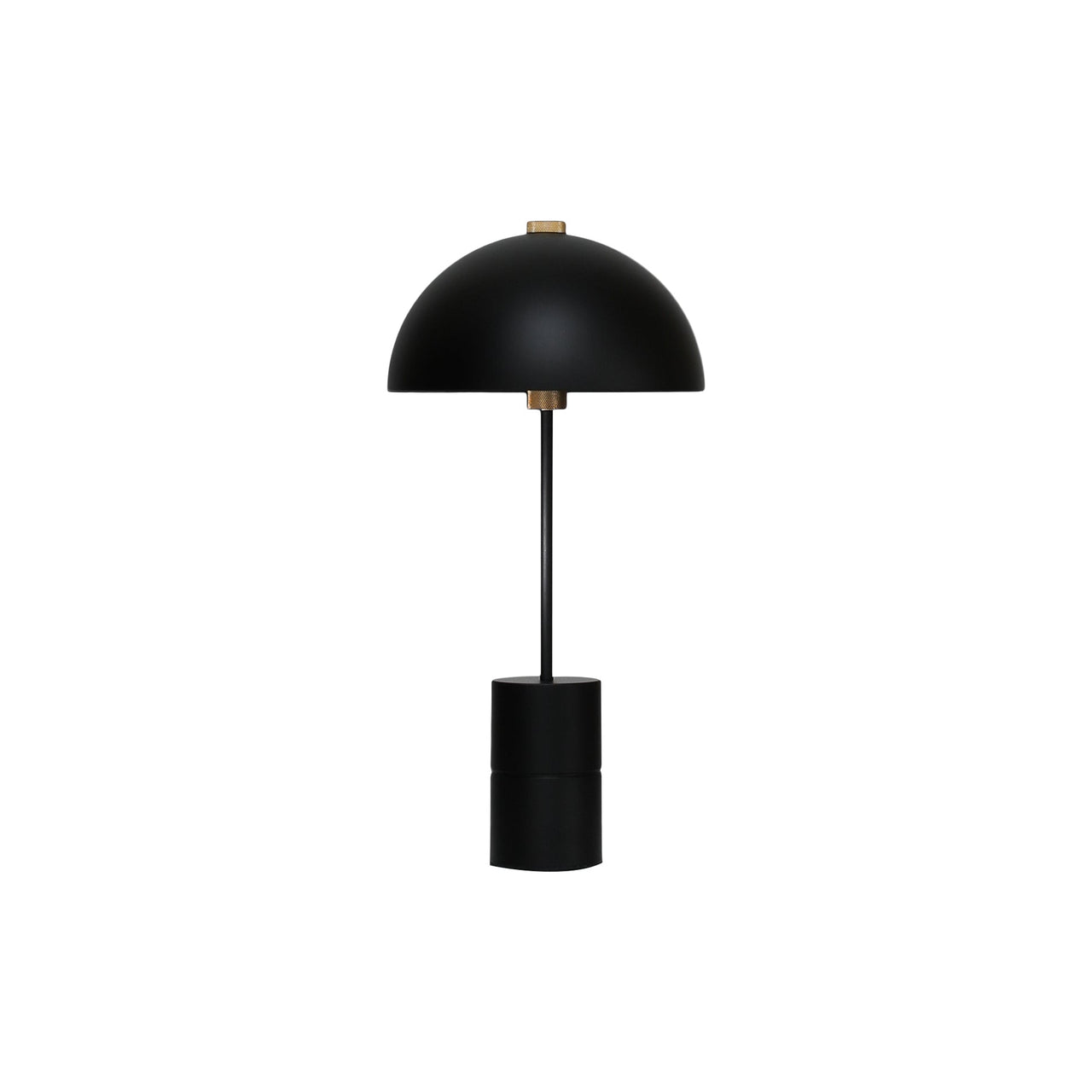 Studio Table Lamp: Black + Brass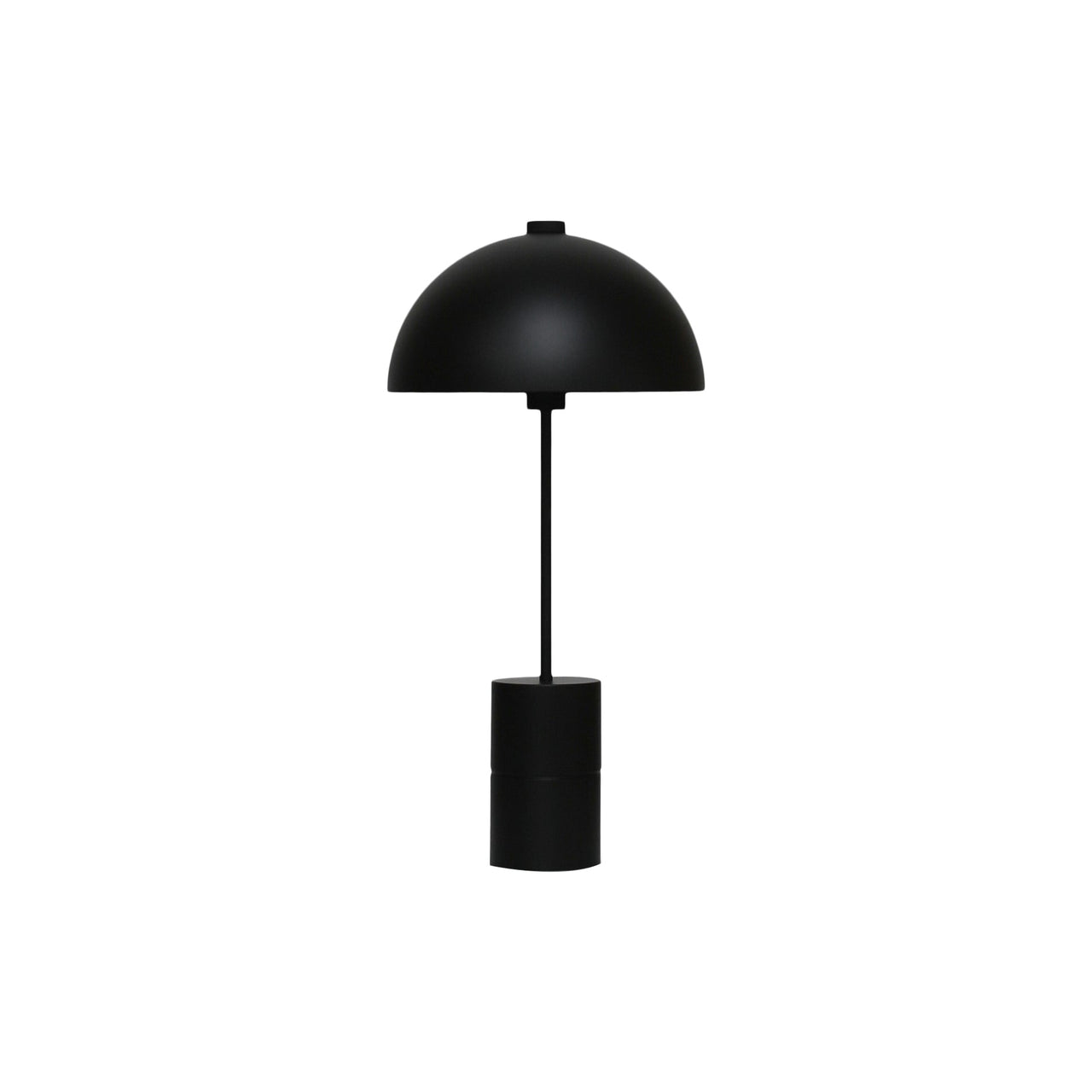 Studio Table Lamp: Black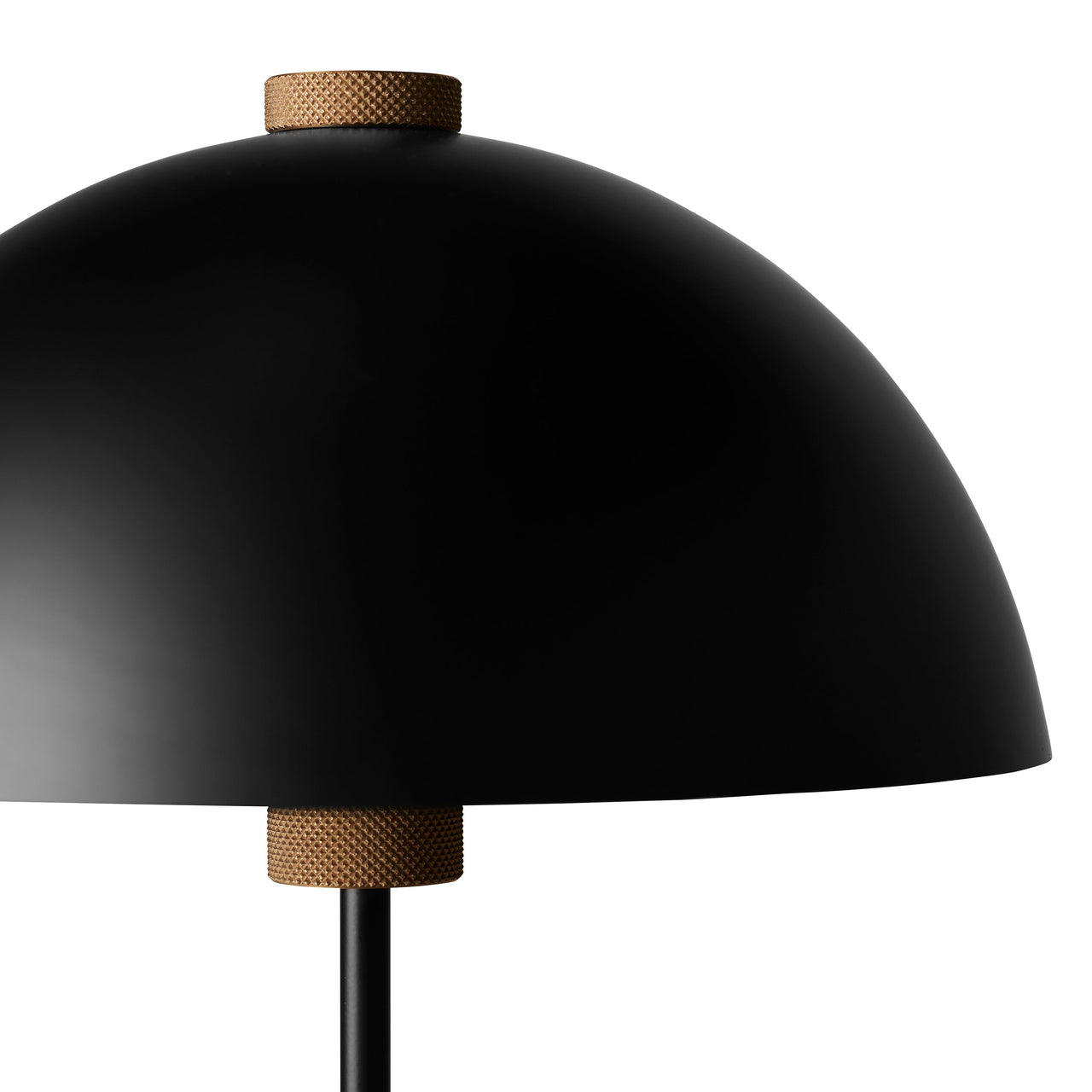 Studio Table Lamp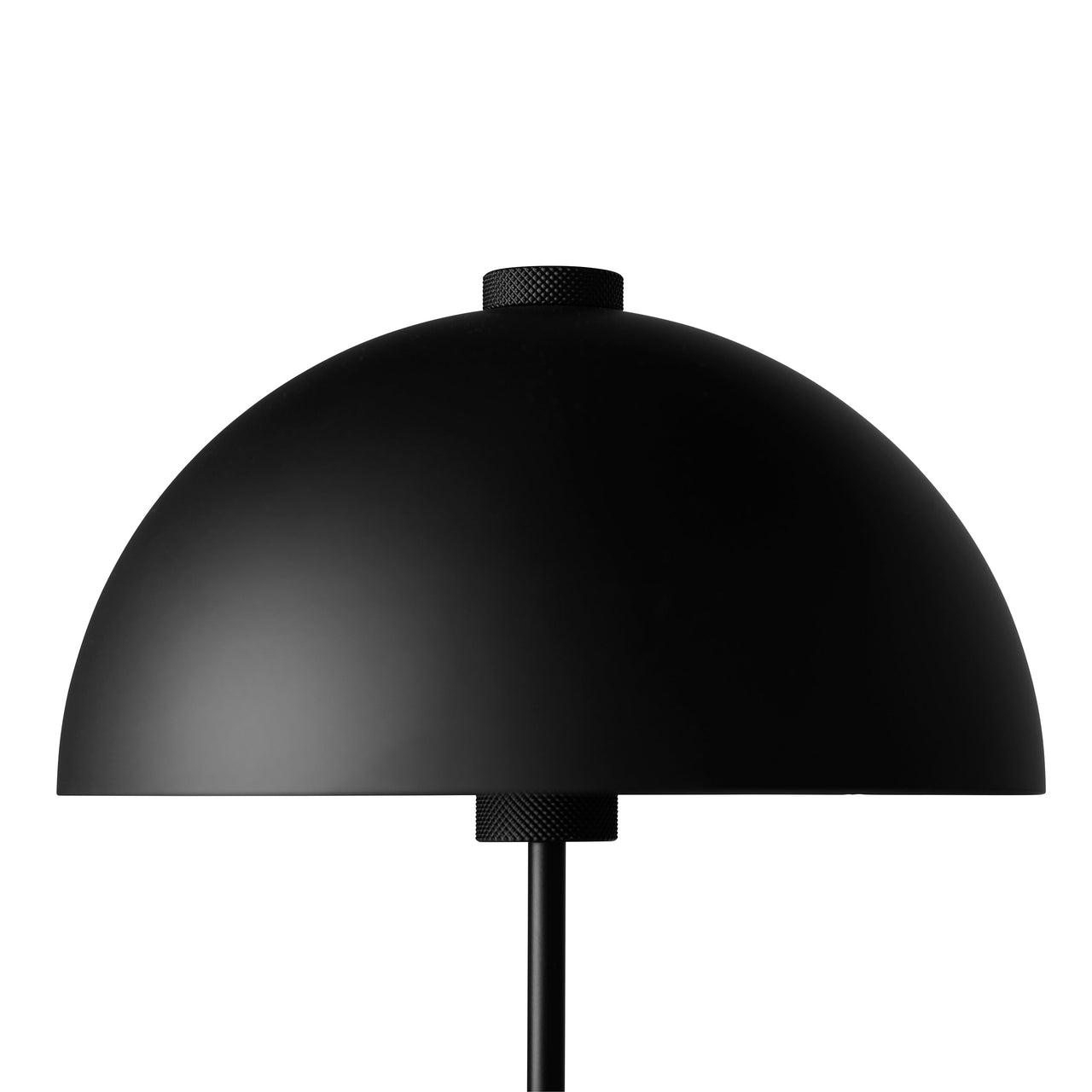 Studio Table Lamp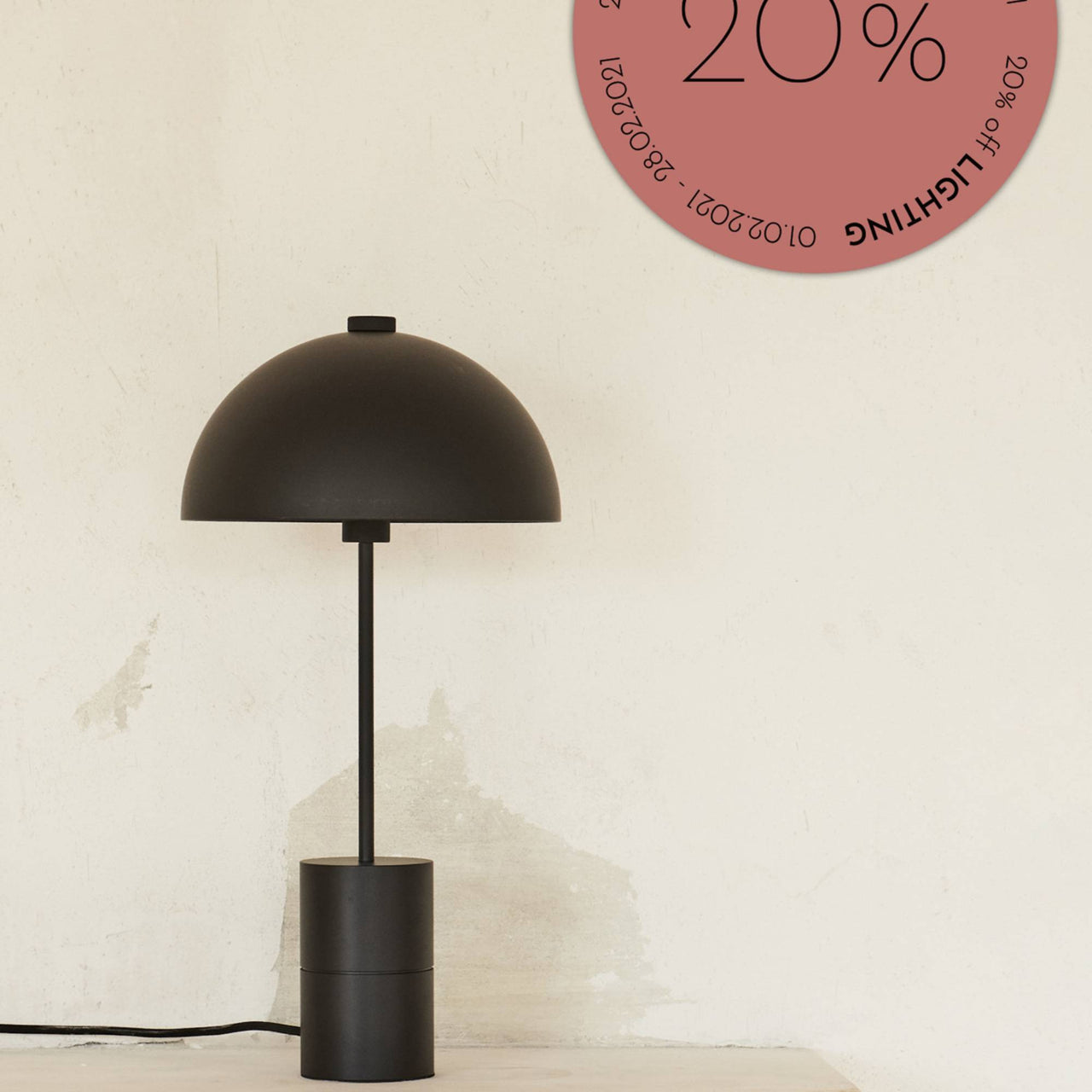 Studio Table Lamp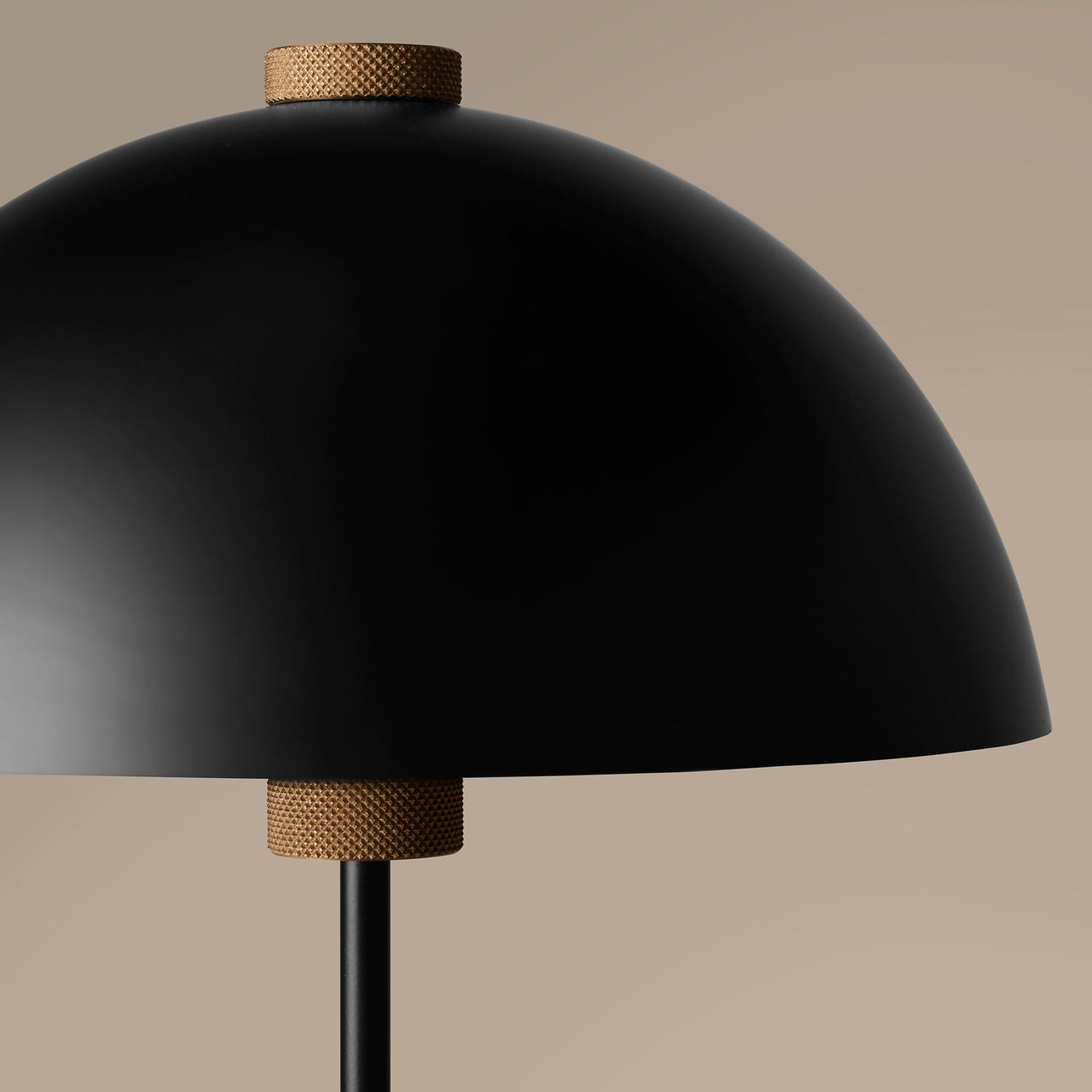 Studio Table Lamp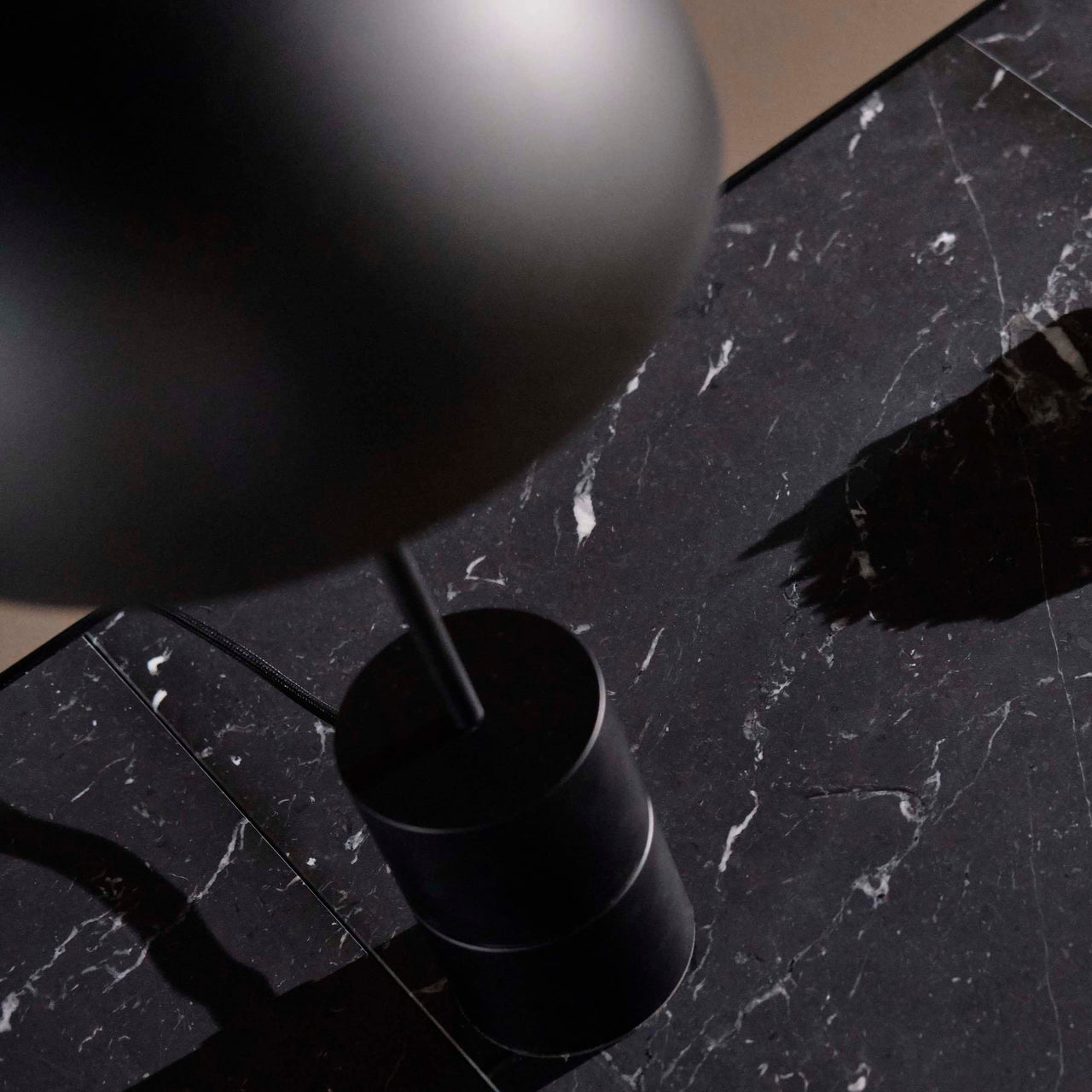 Studio Table Lamp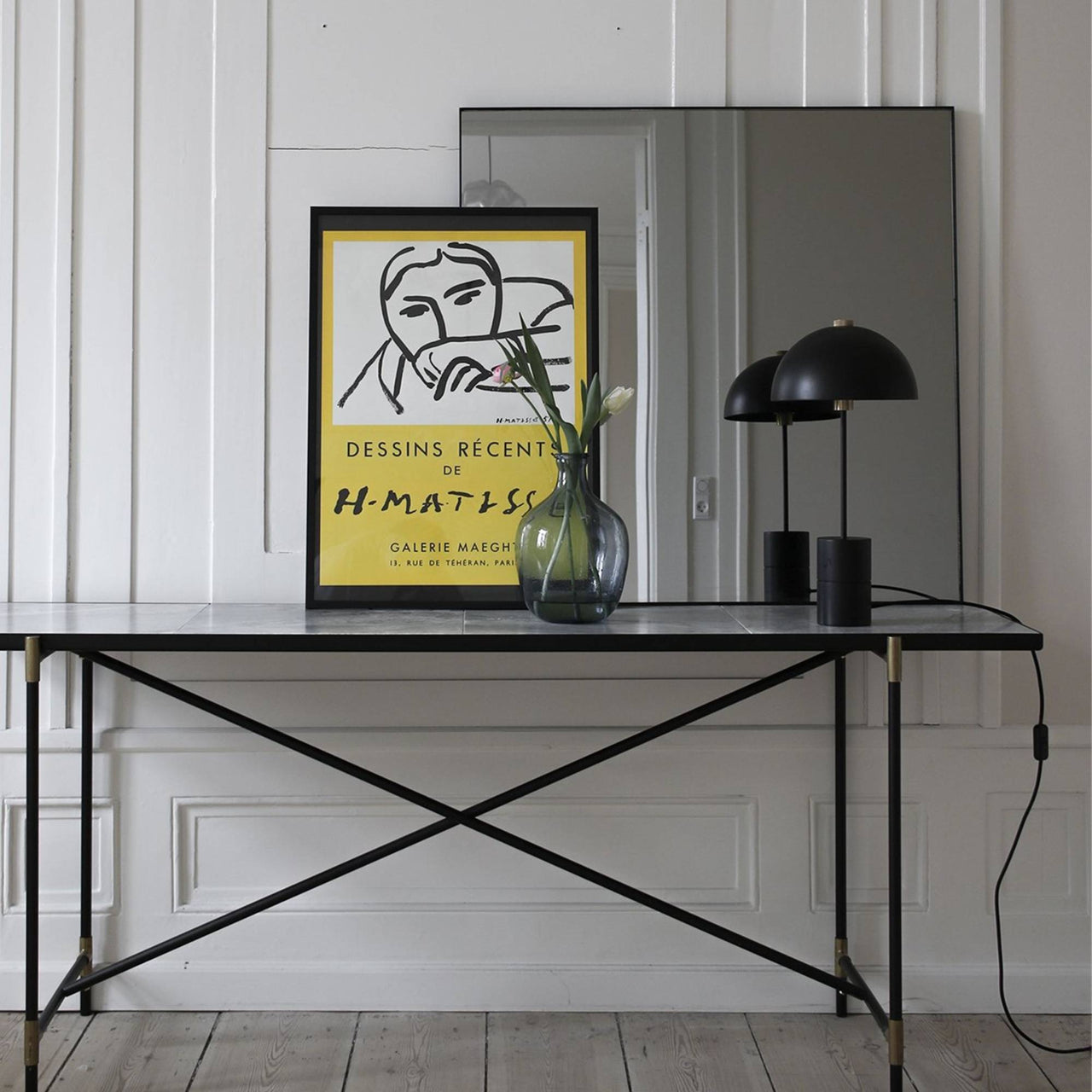 Studio Table Lamp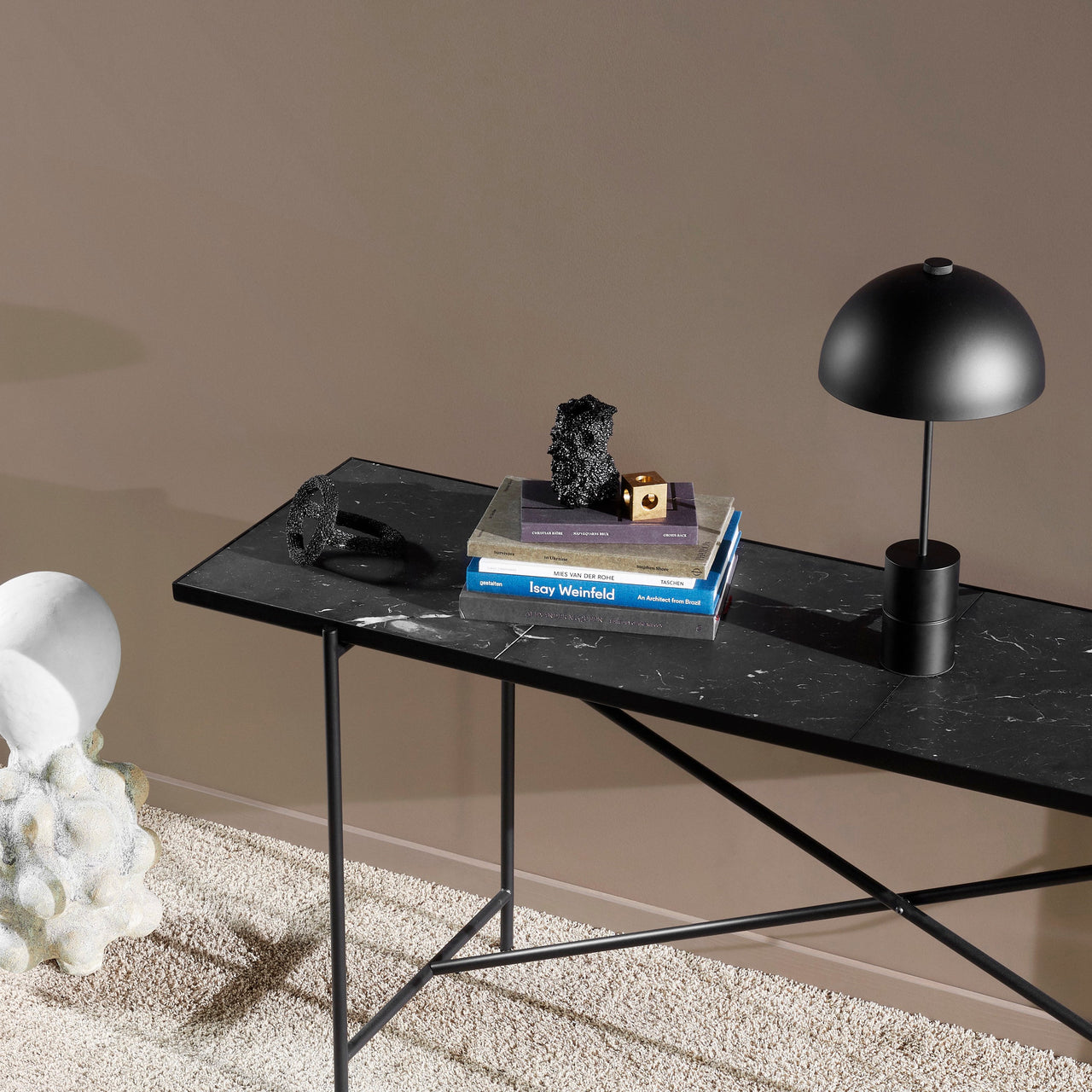 Studio Table Lamp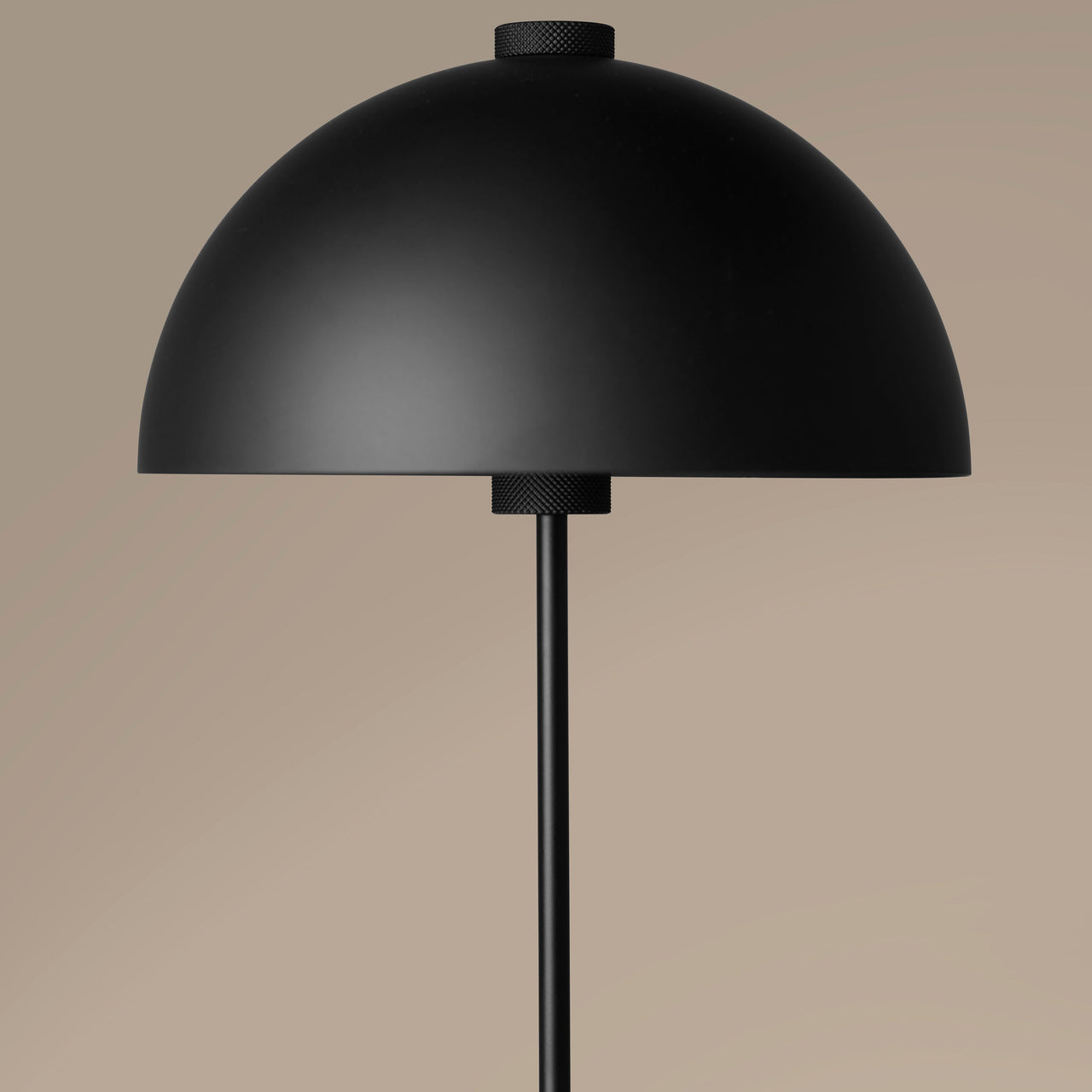 Studio Table Lamp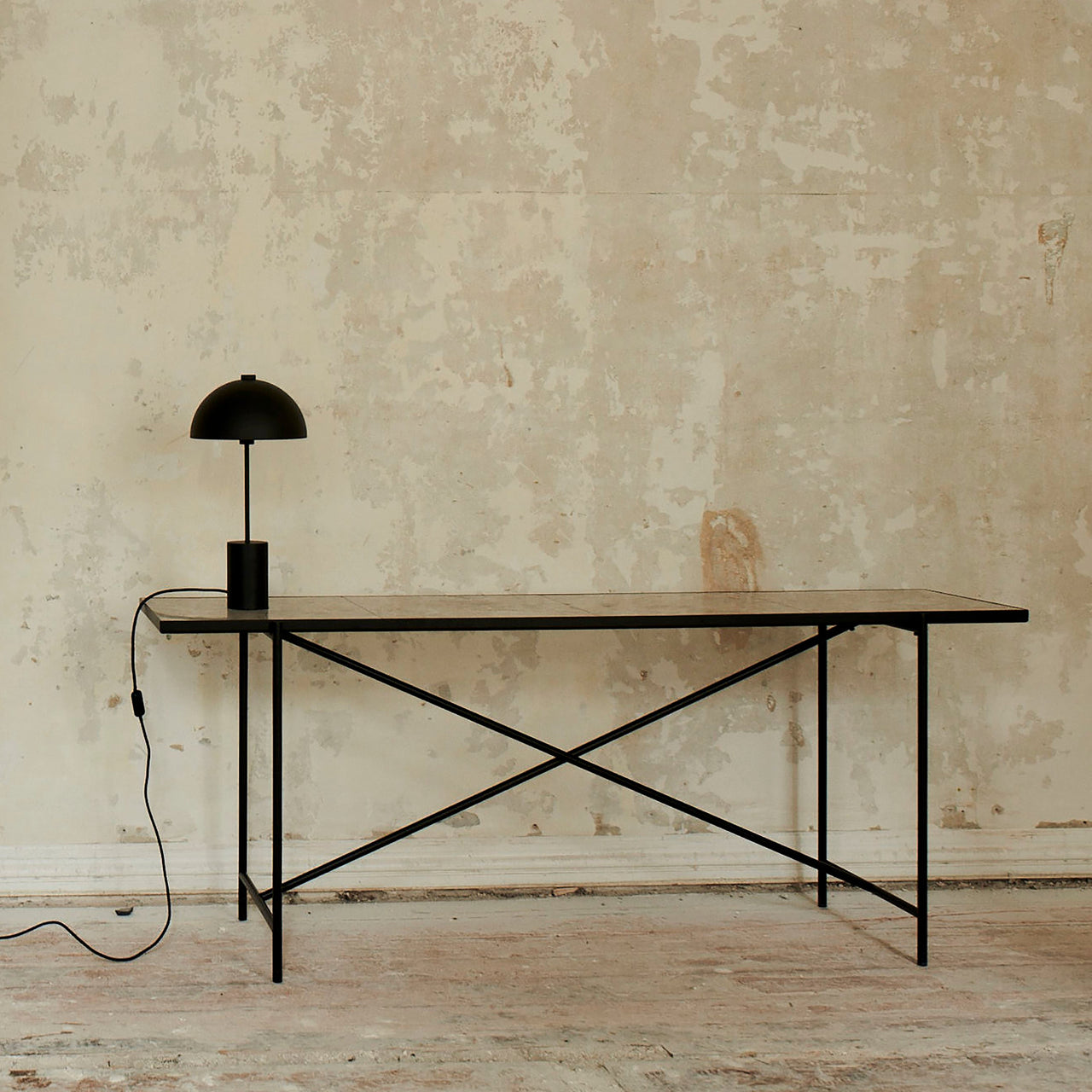 Studio Table Lamp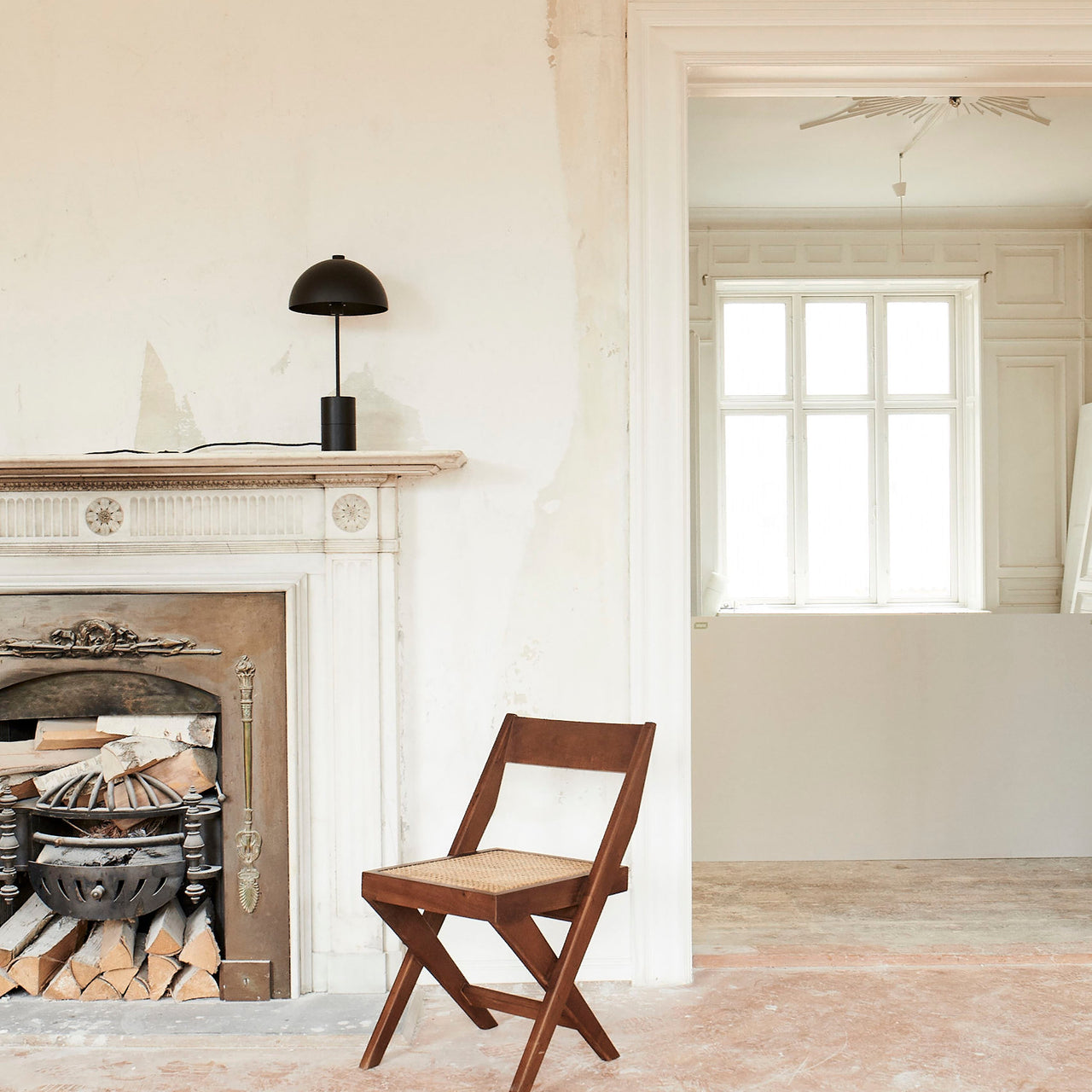 Studio Table Lamp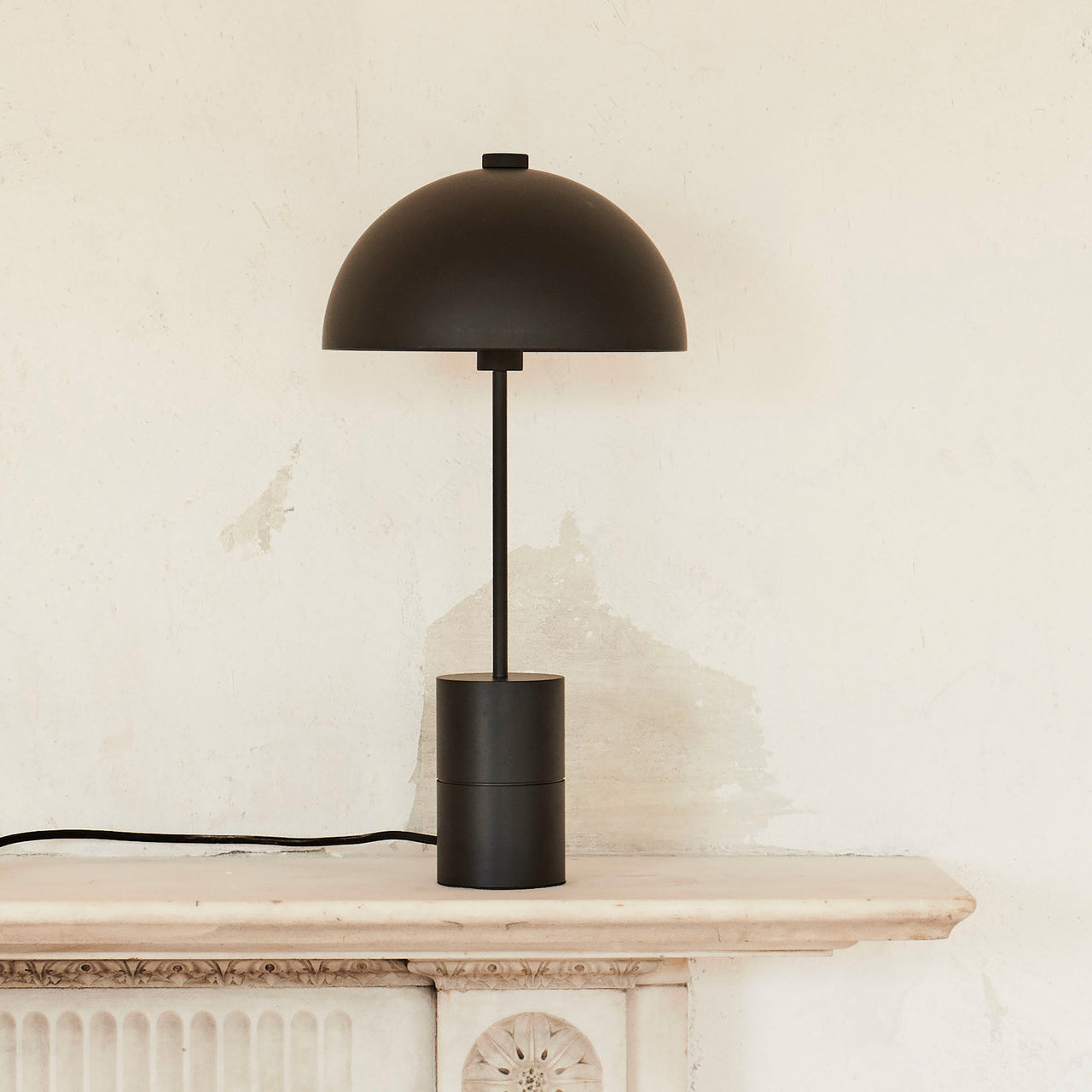 Studio Table Lamp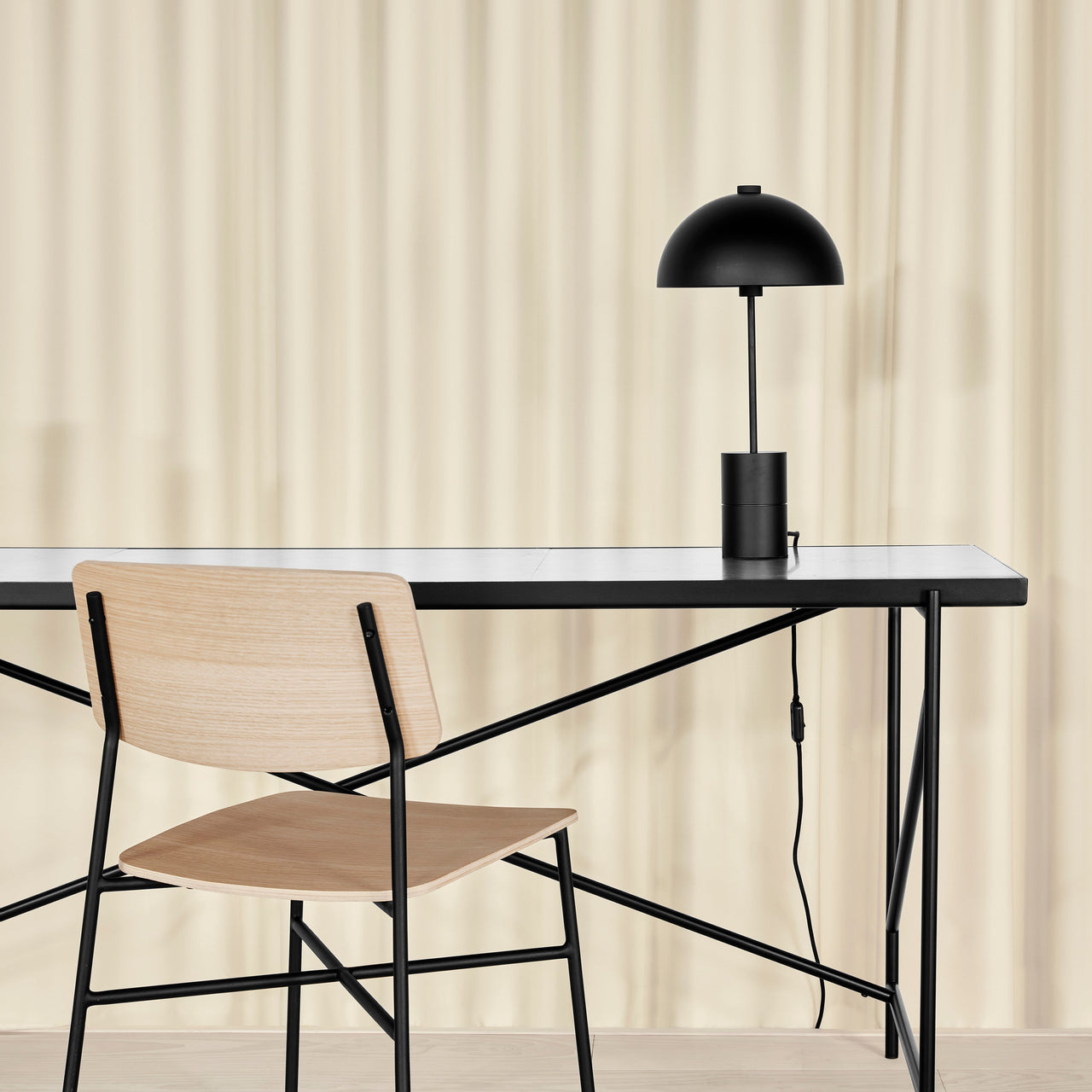 Studio Table Lamp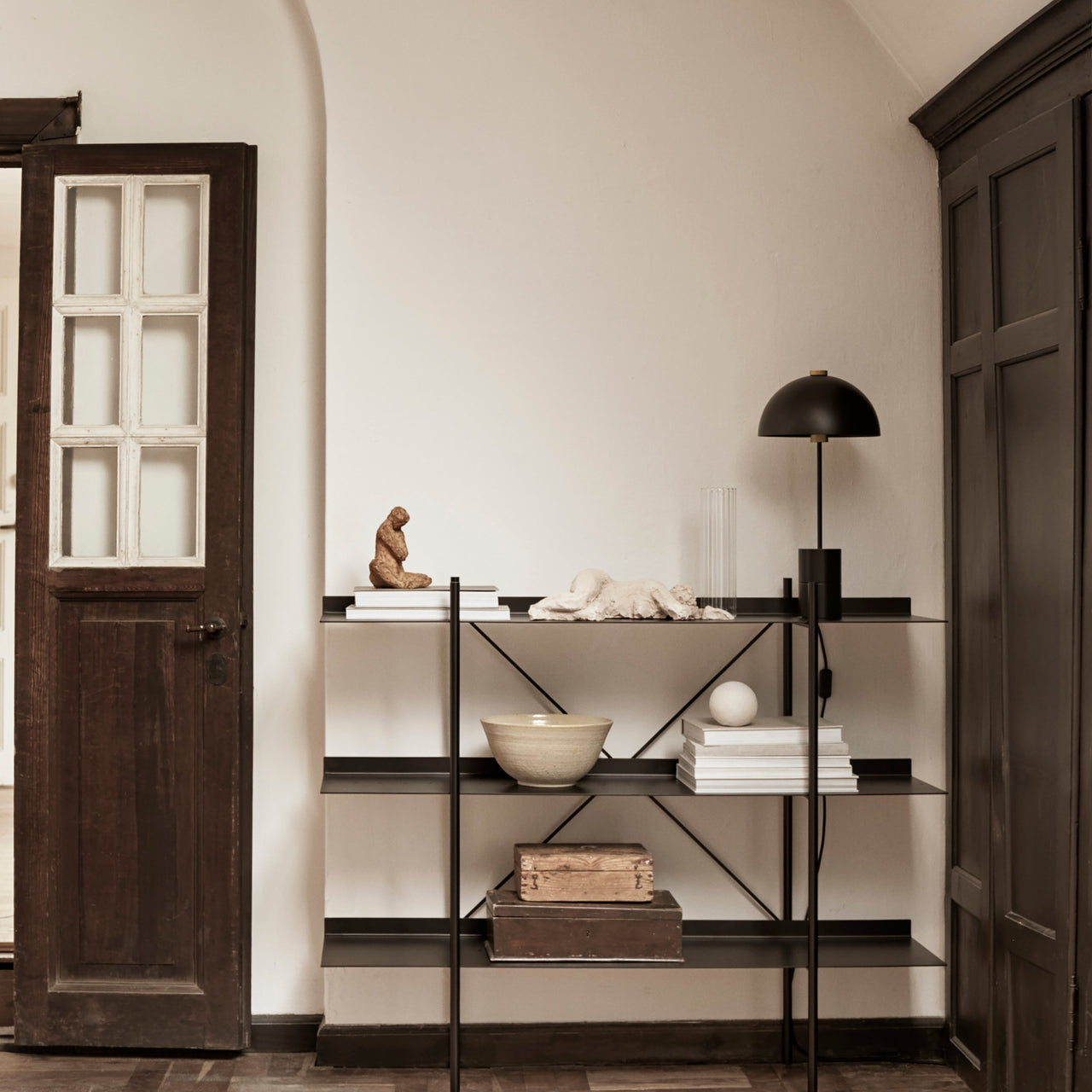 Studio Table Lamp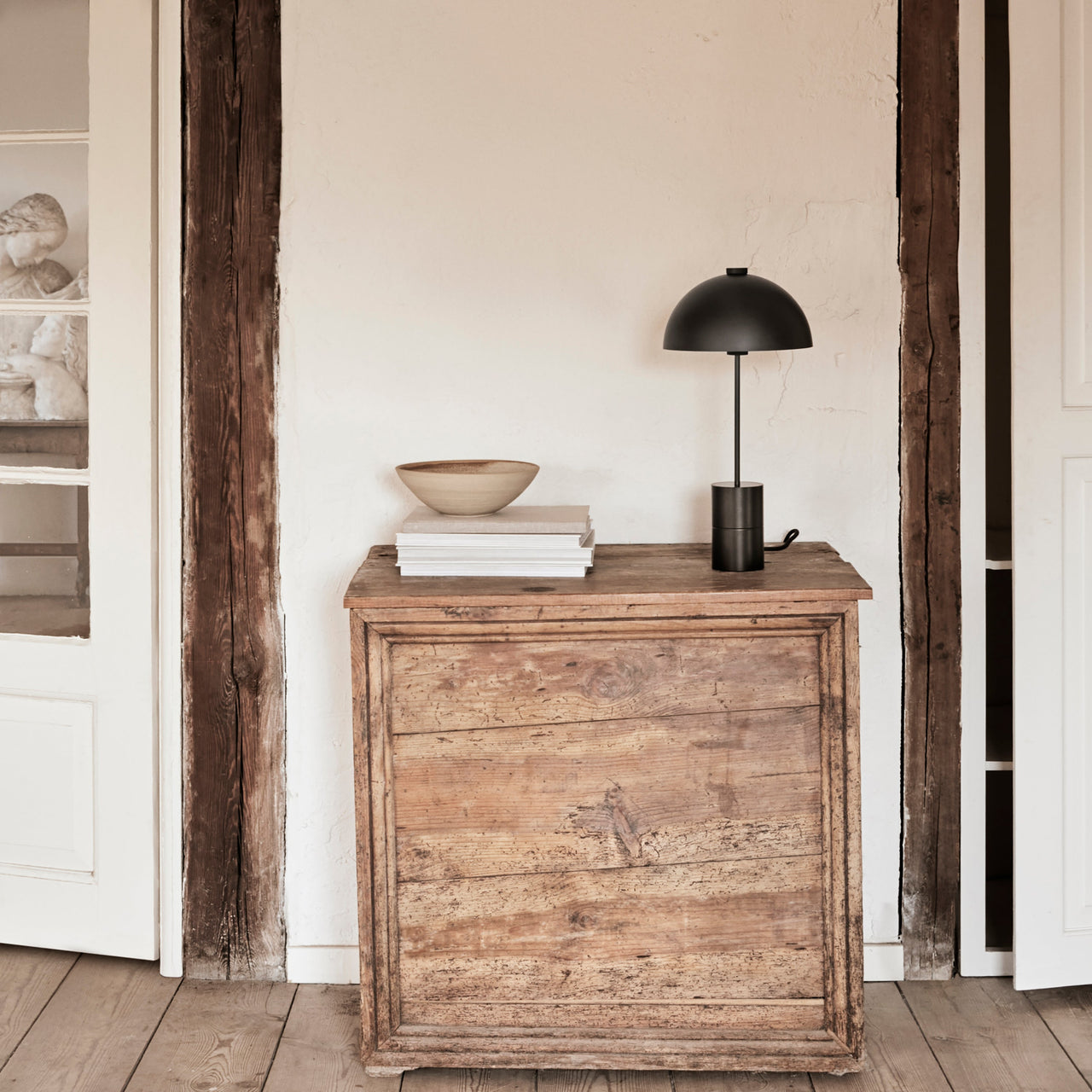 Studio Table Lamp
Studio Table Lamp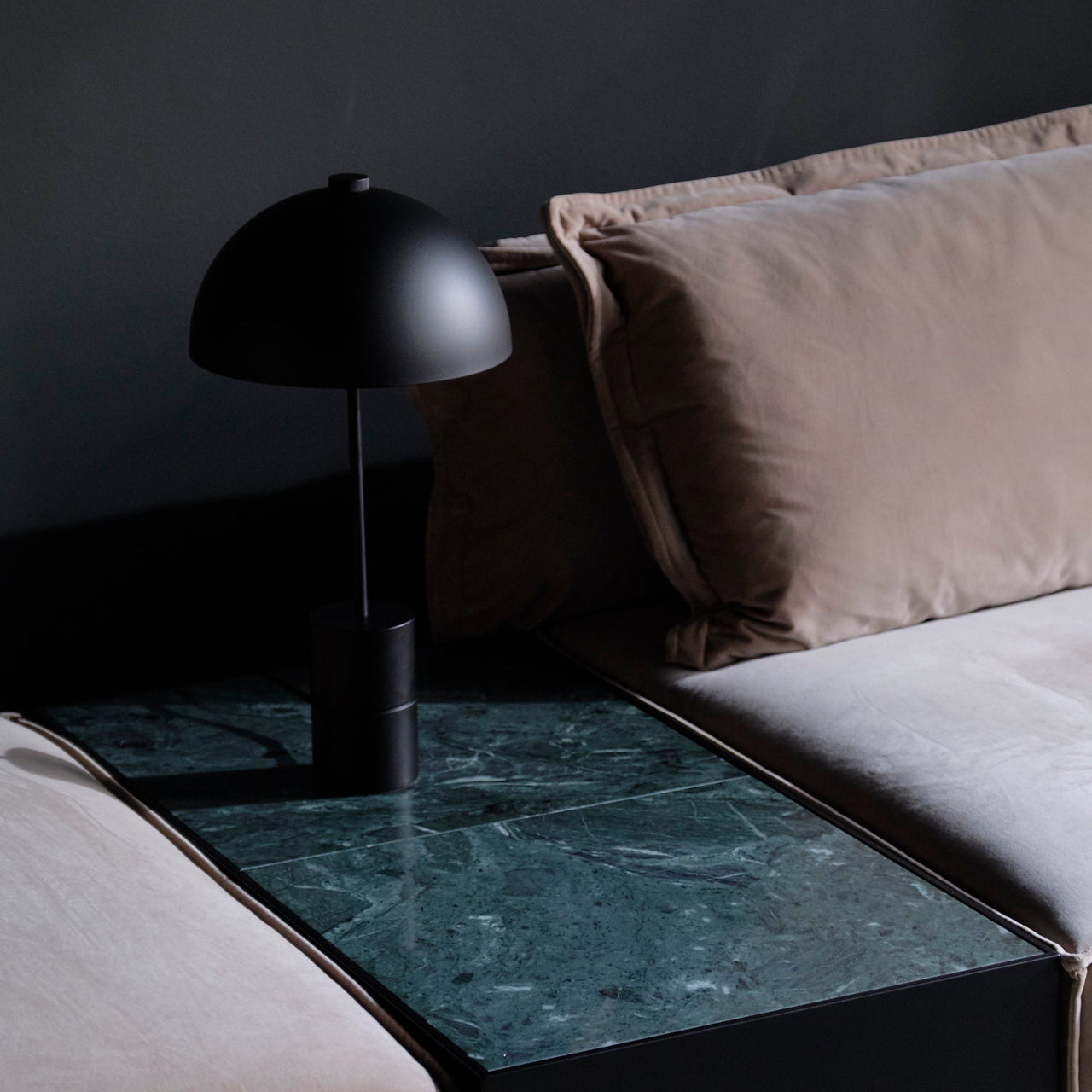 Studio Table Lamp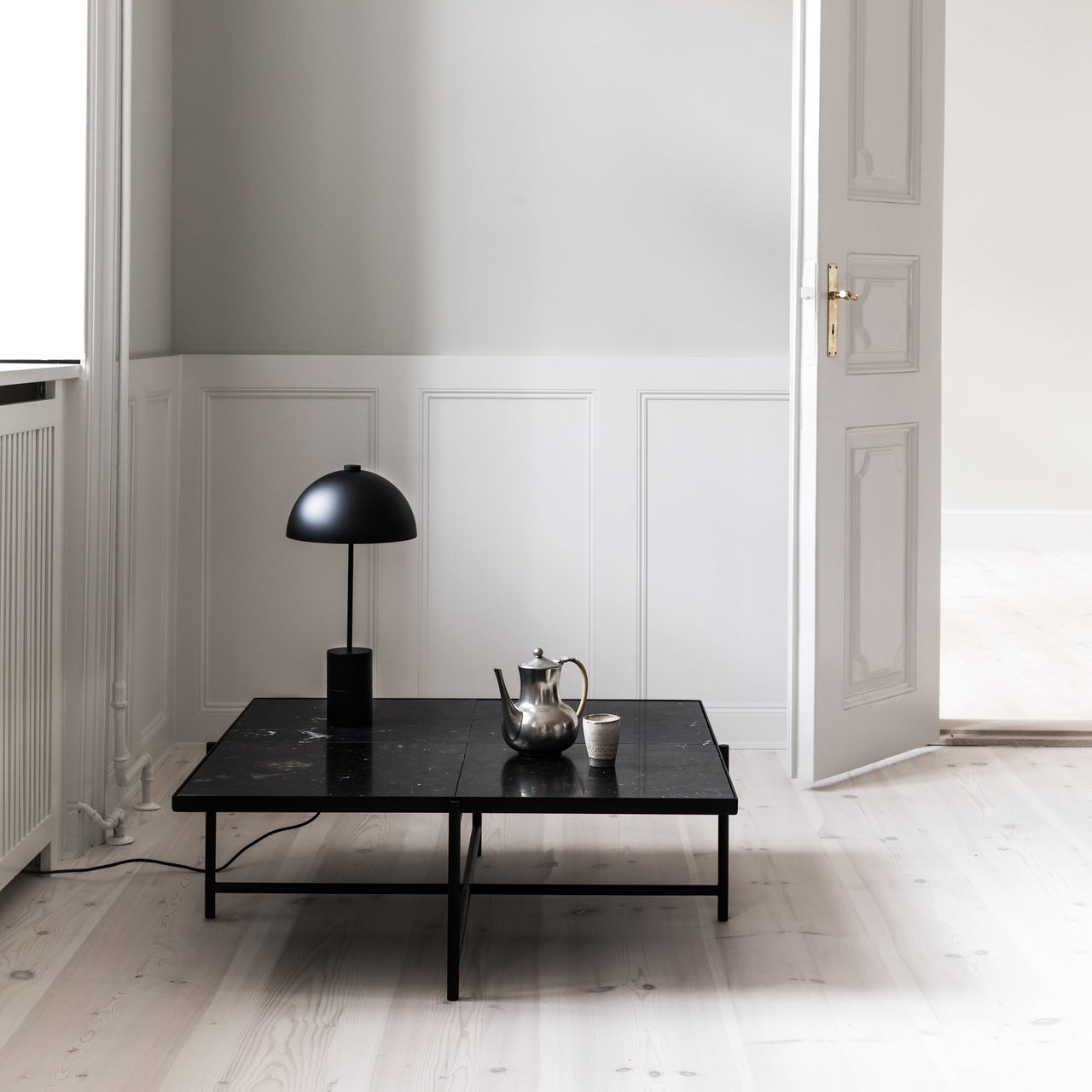 Studio Table Lamp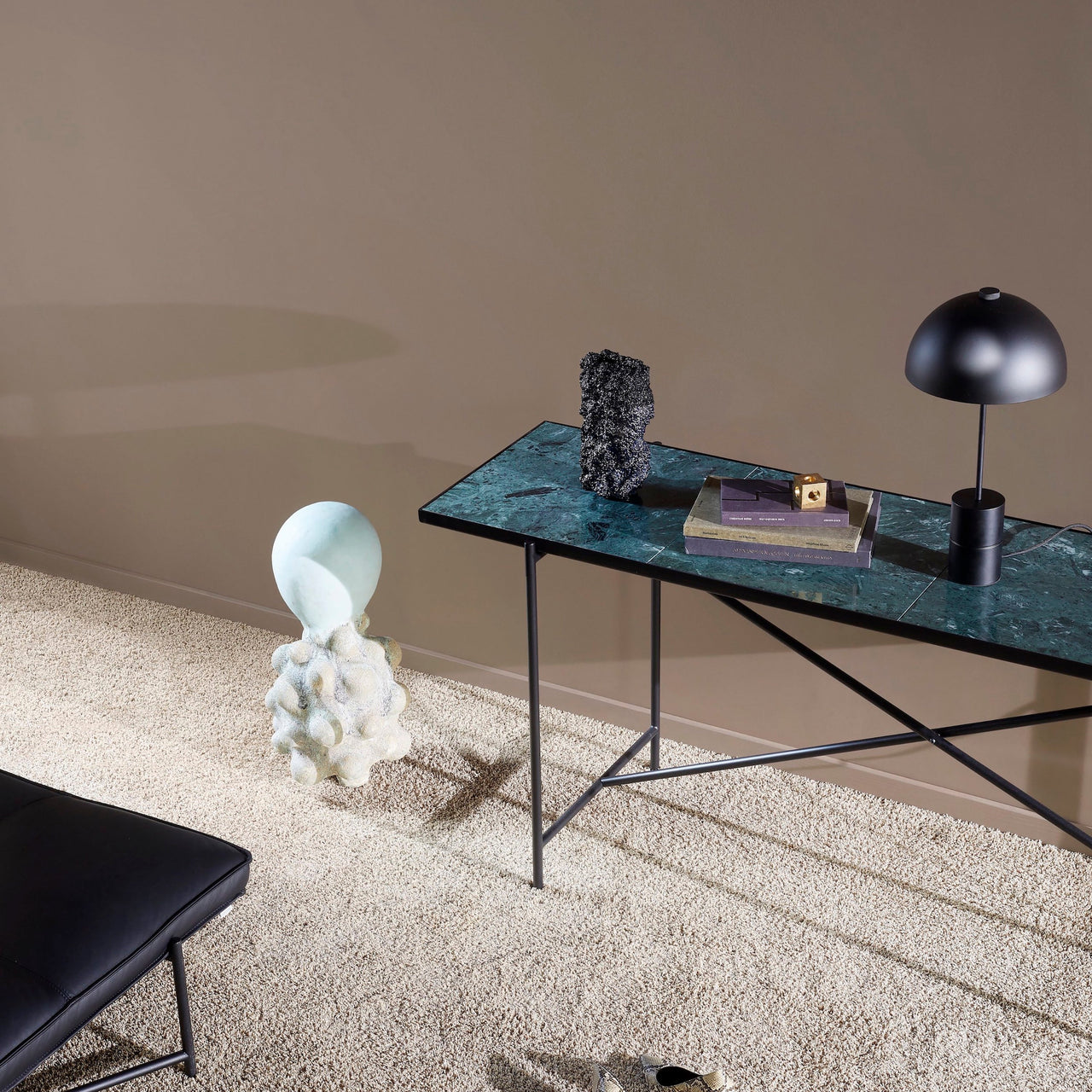 Studio Table Lamp
Studio Table Lamp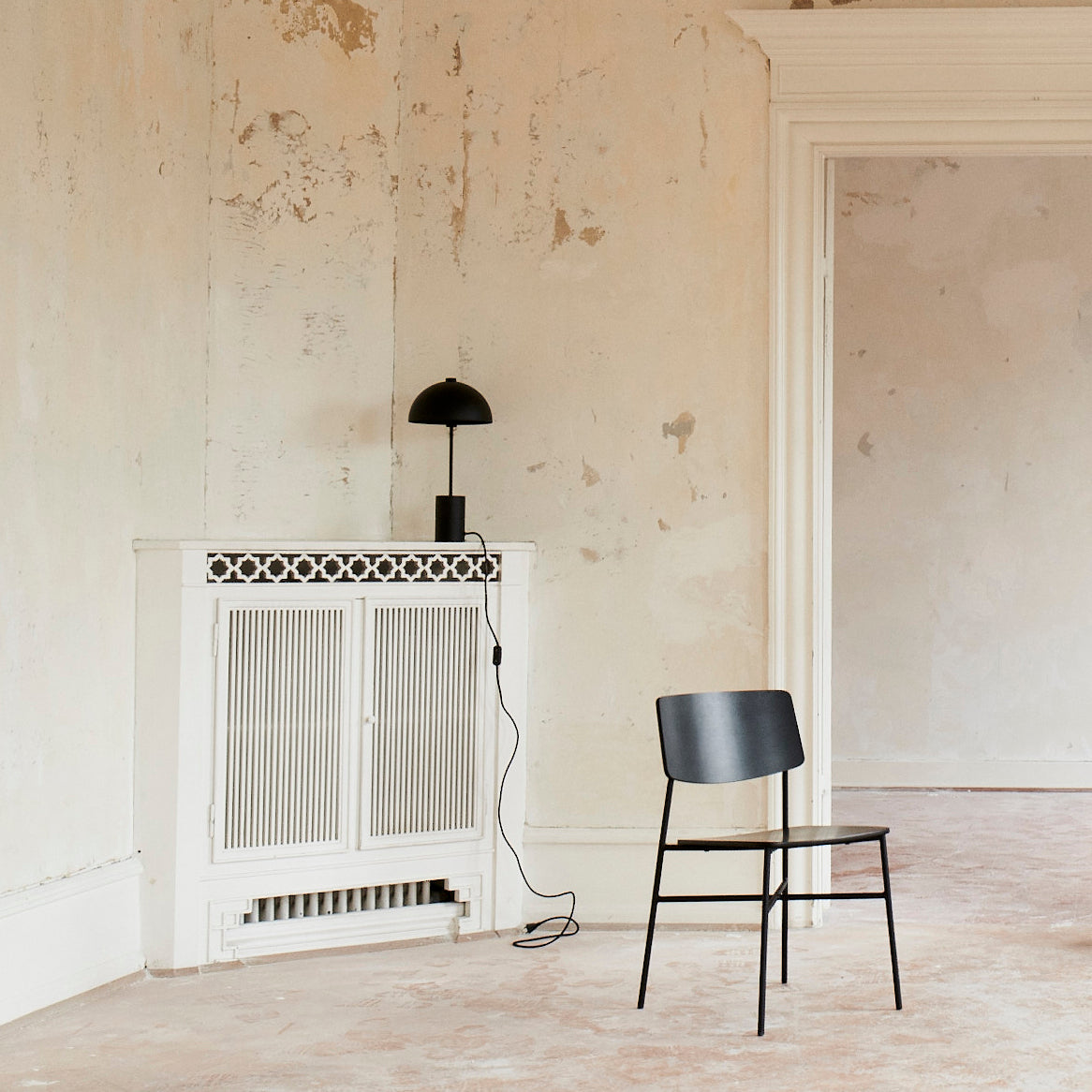 Studio Table Lamp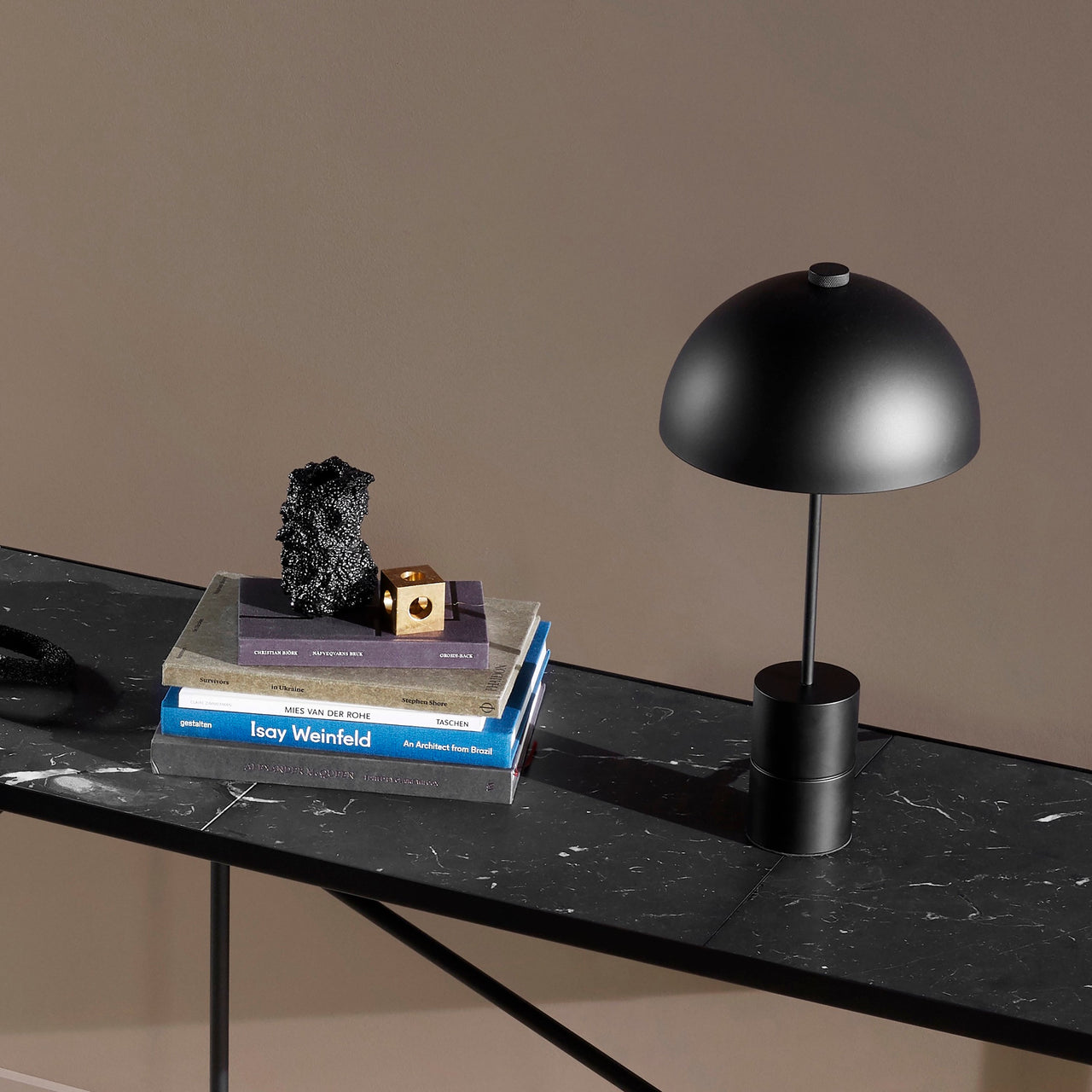 Studio Table Lamp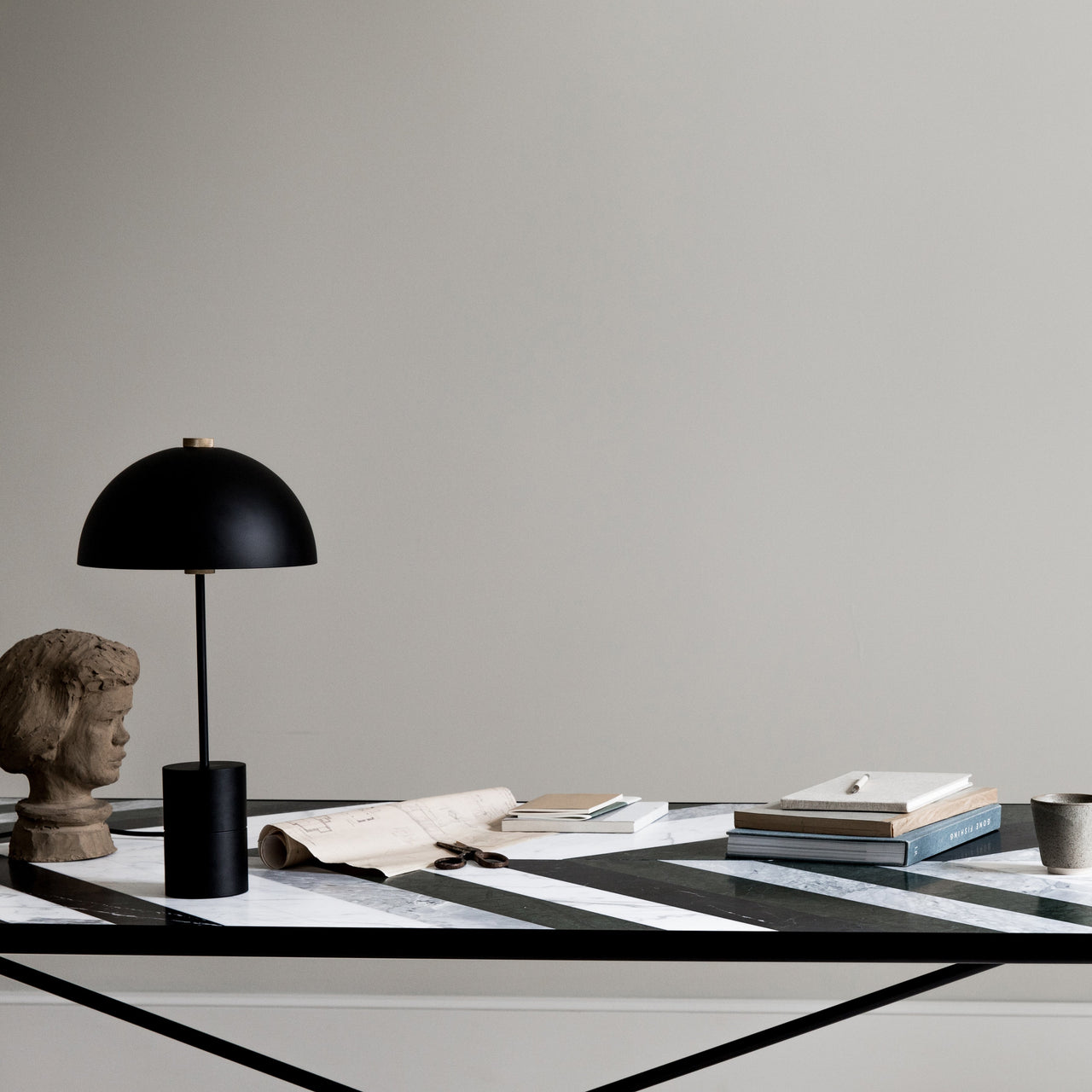 insitu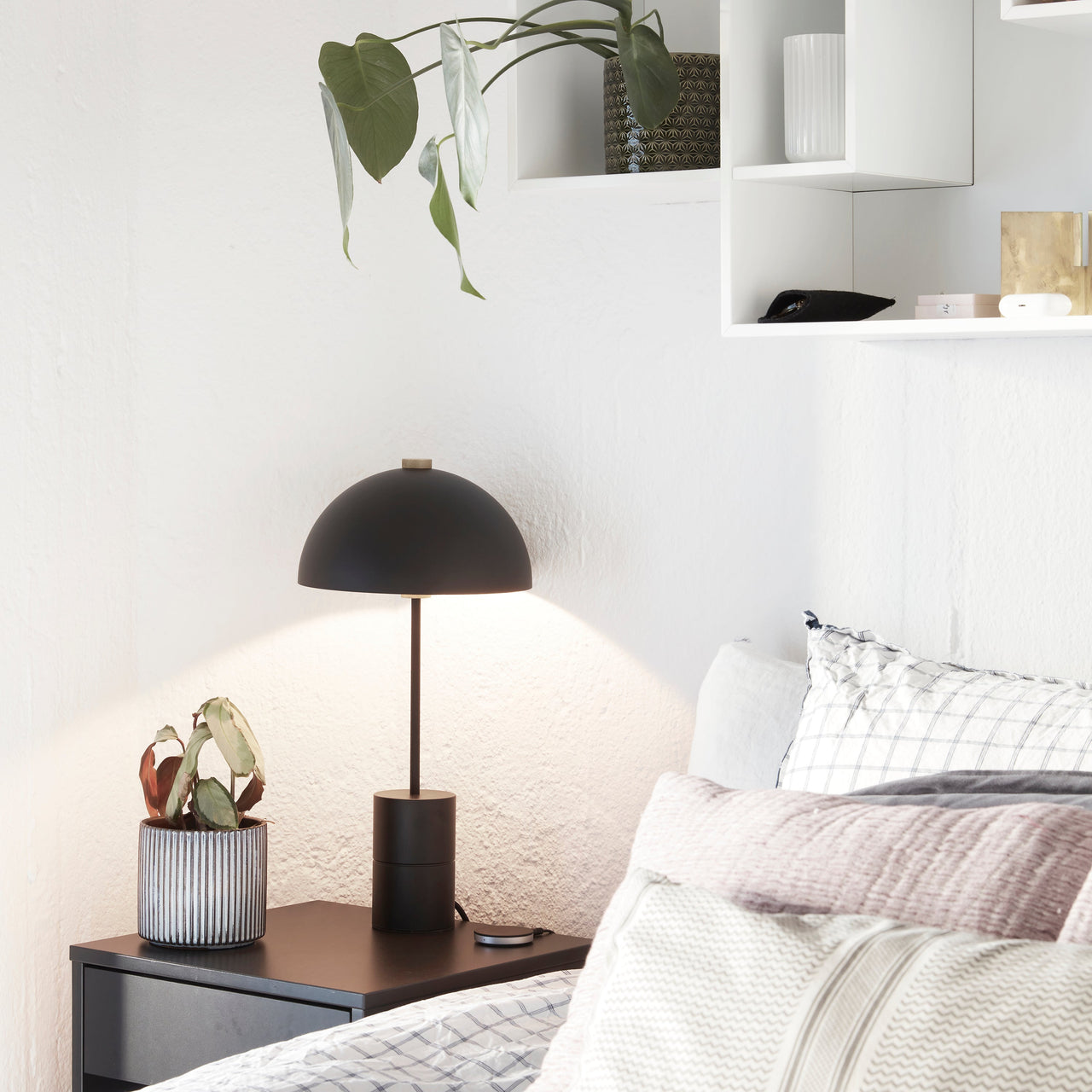 insitu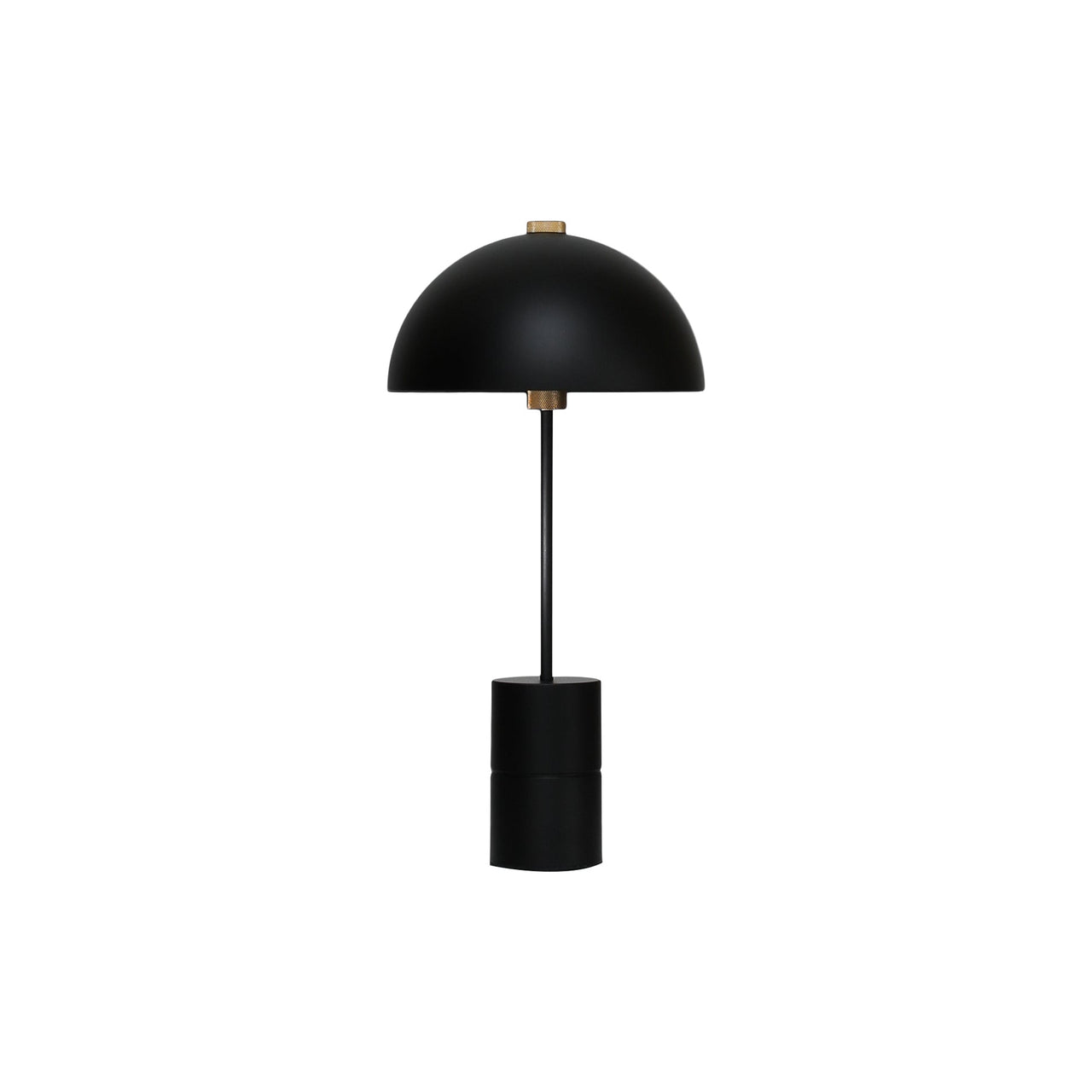 Studio Table Lamp: Black + Brass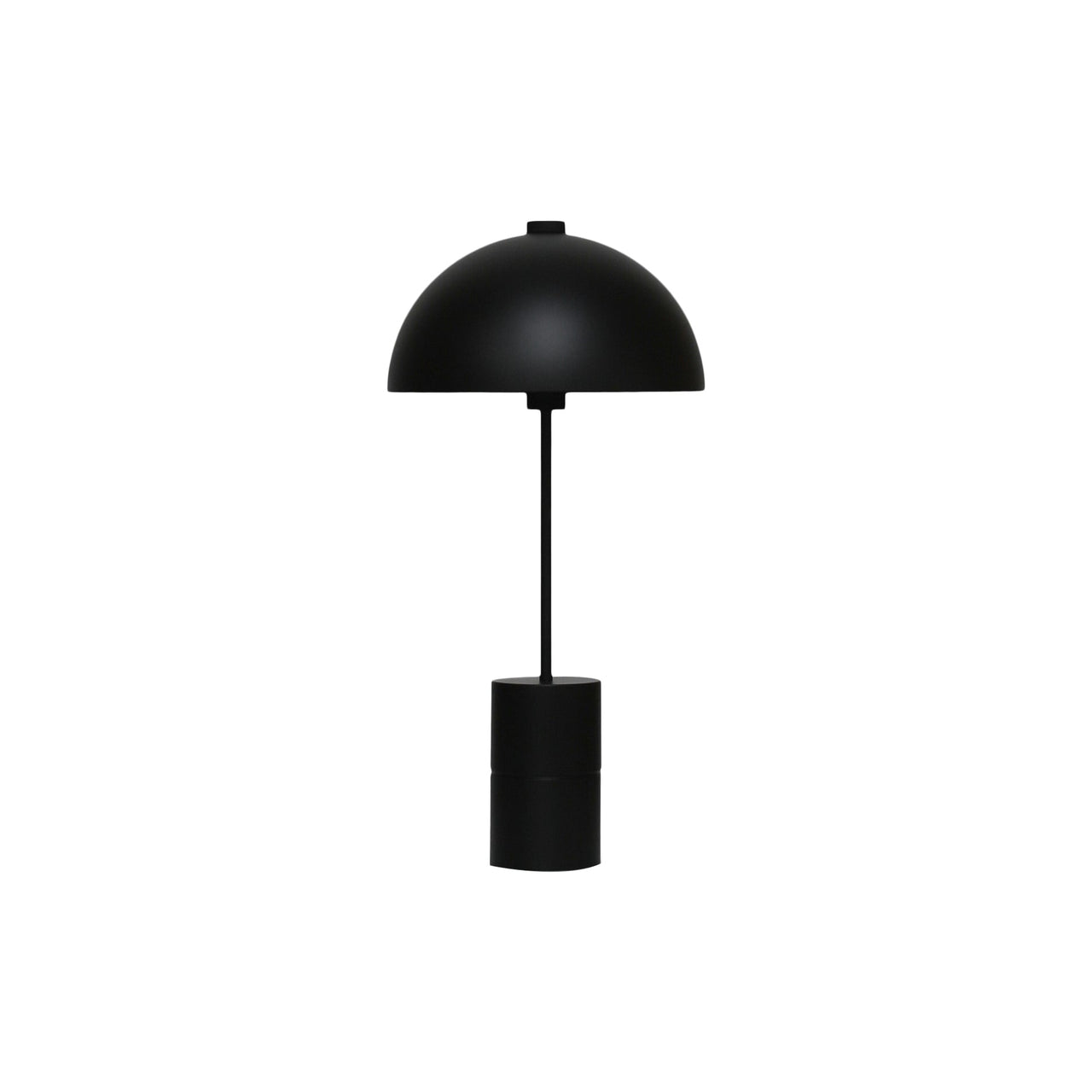 Studio Table Lamp: Black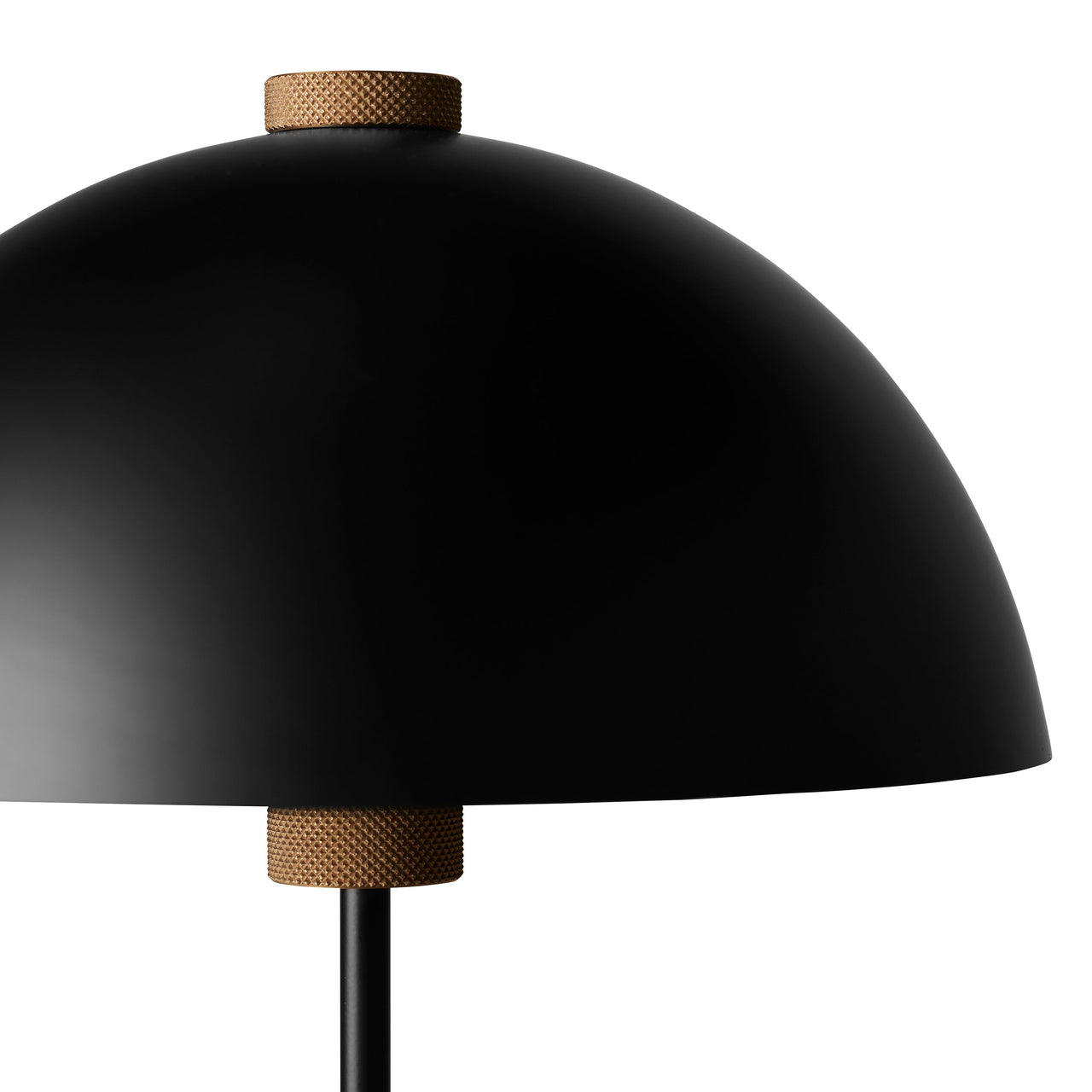 Studio Table Lamp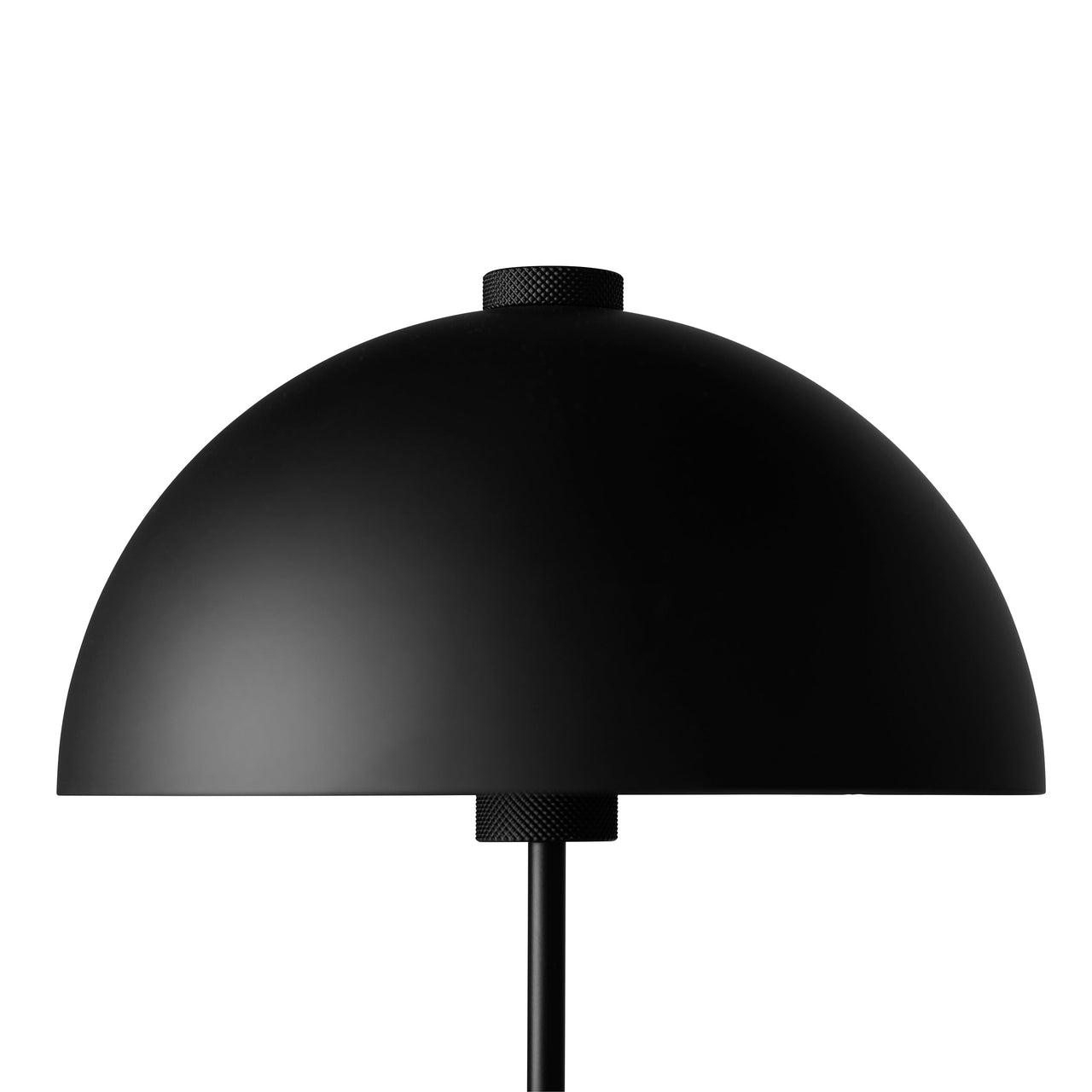 Studio Table Lamp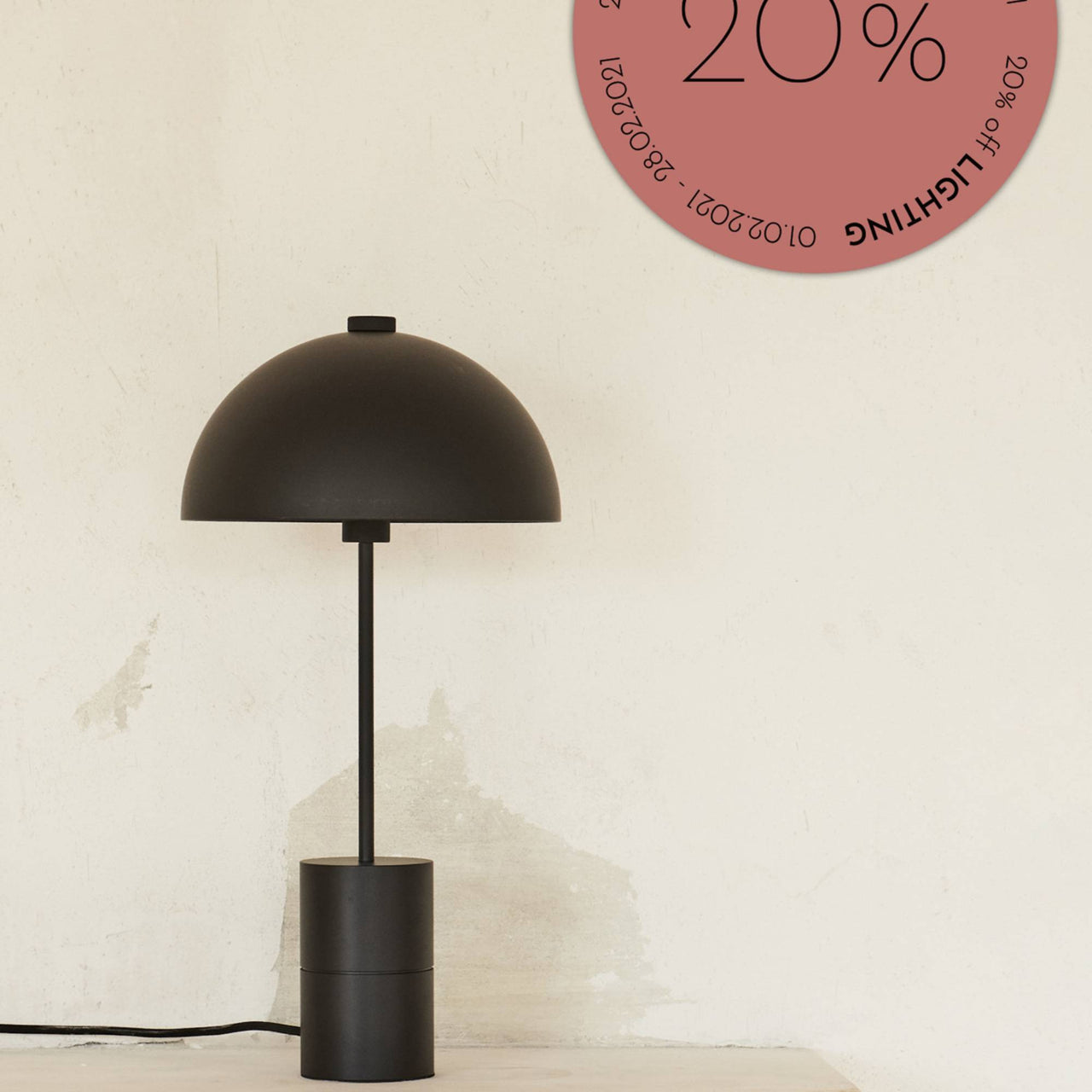 Studio Table Lamp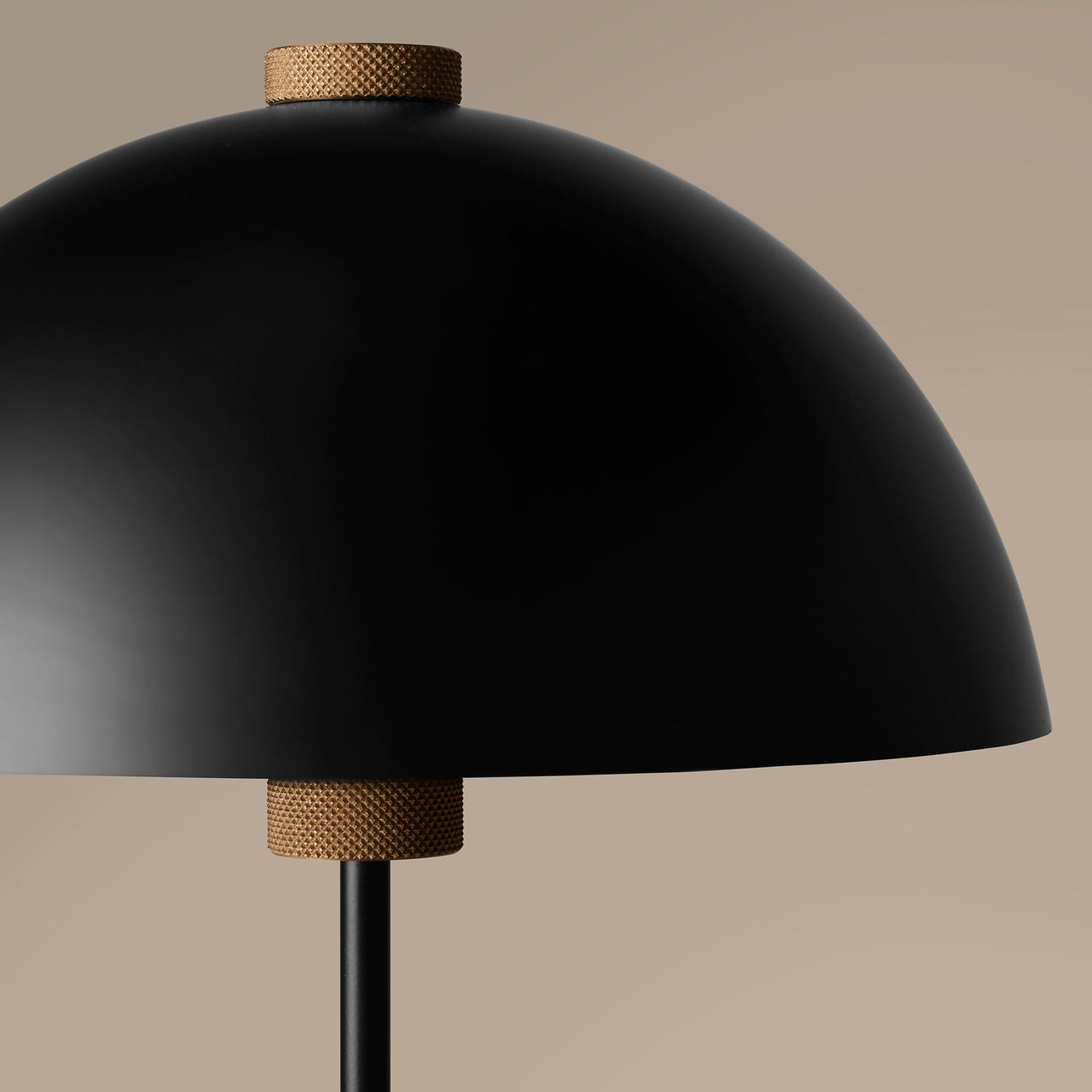 Studio Table Lamp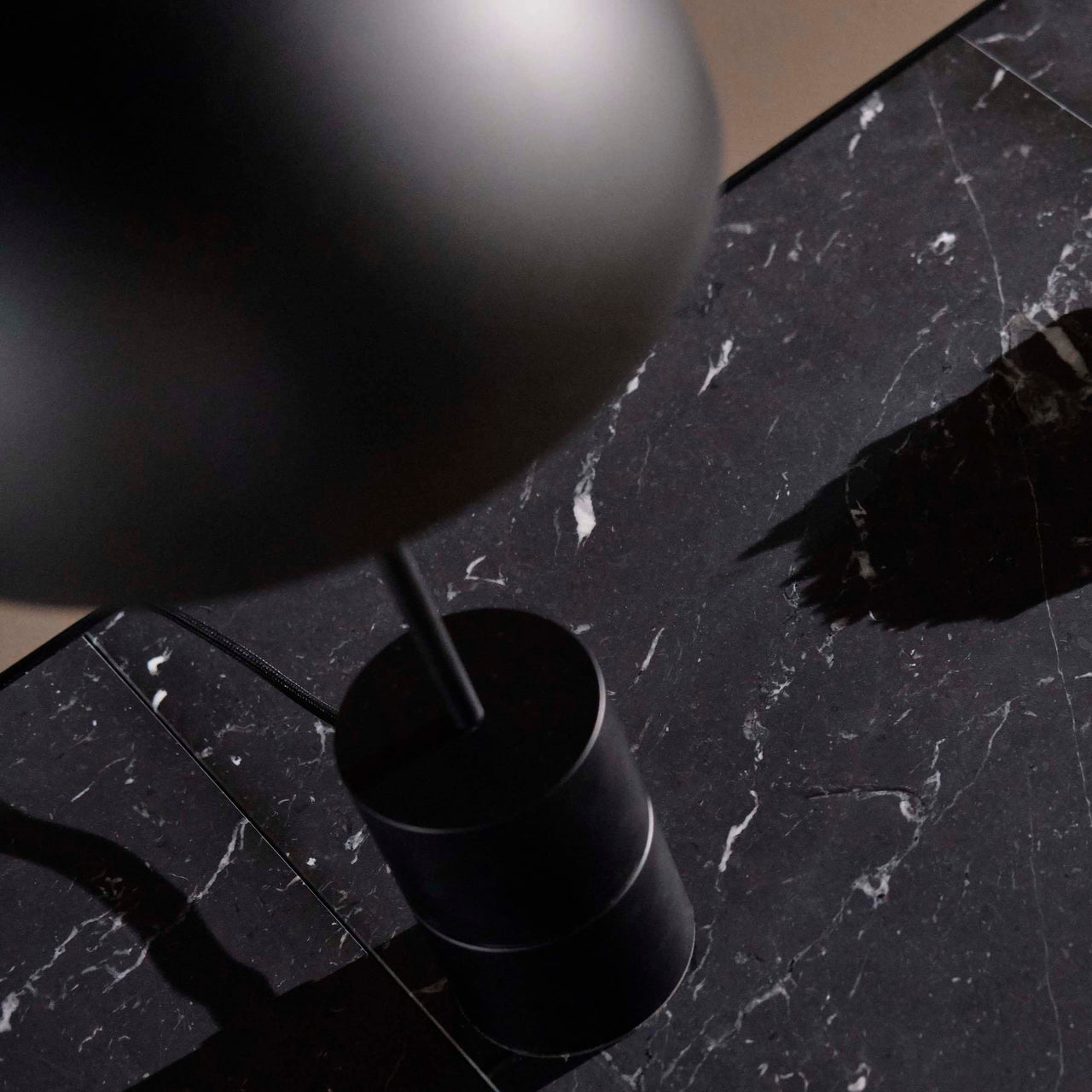 Studio Table Lamp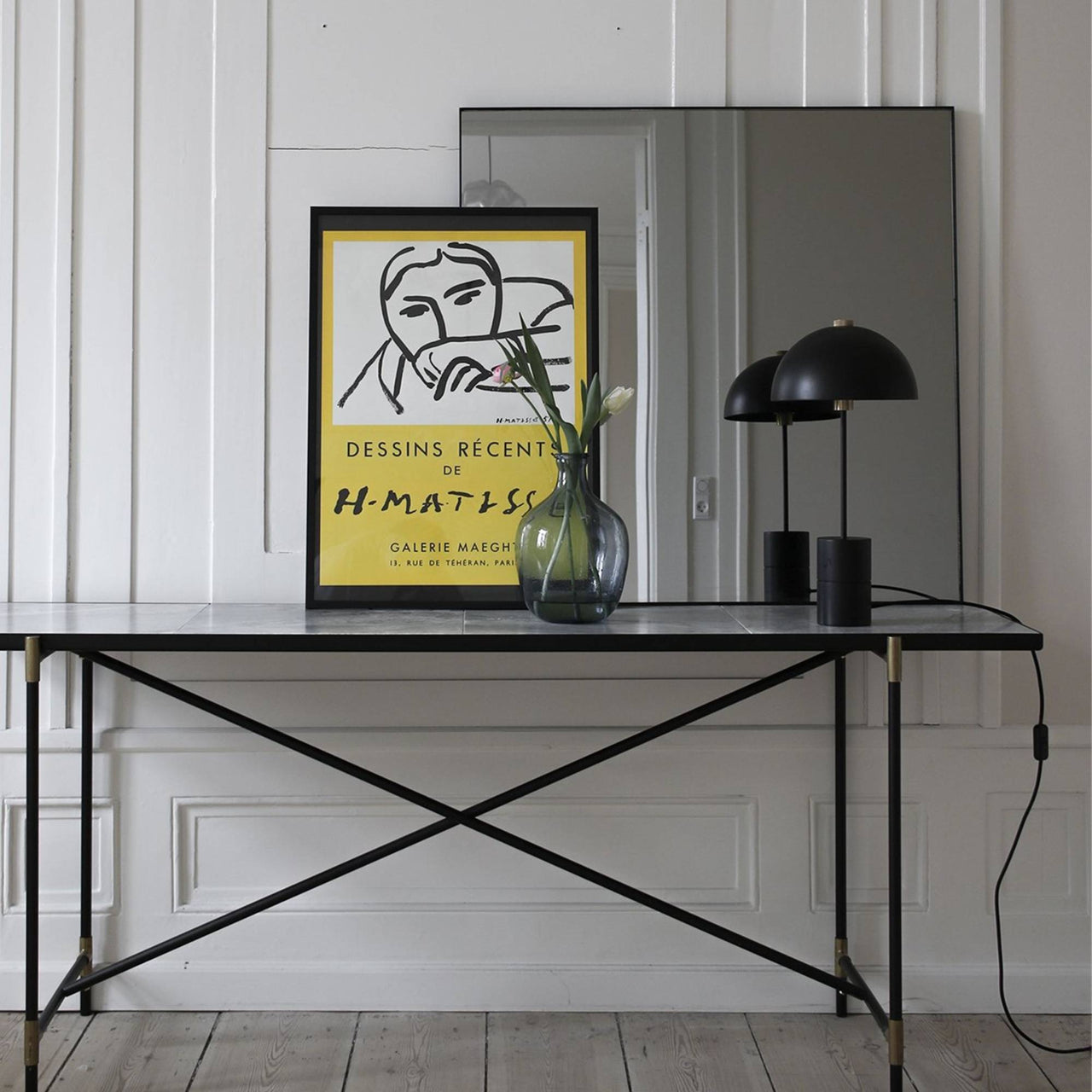 Studio Table Lamp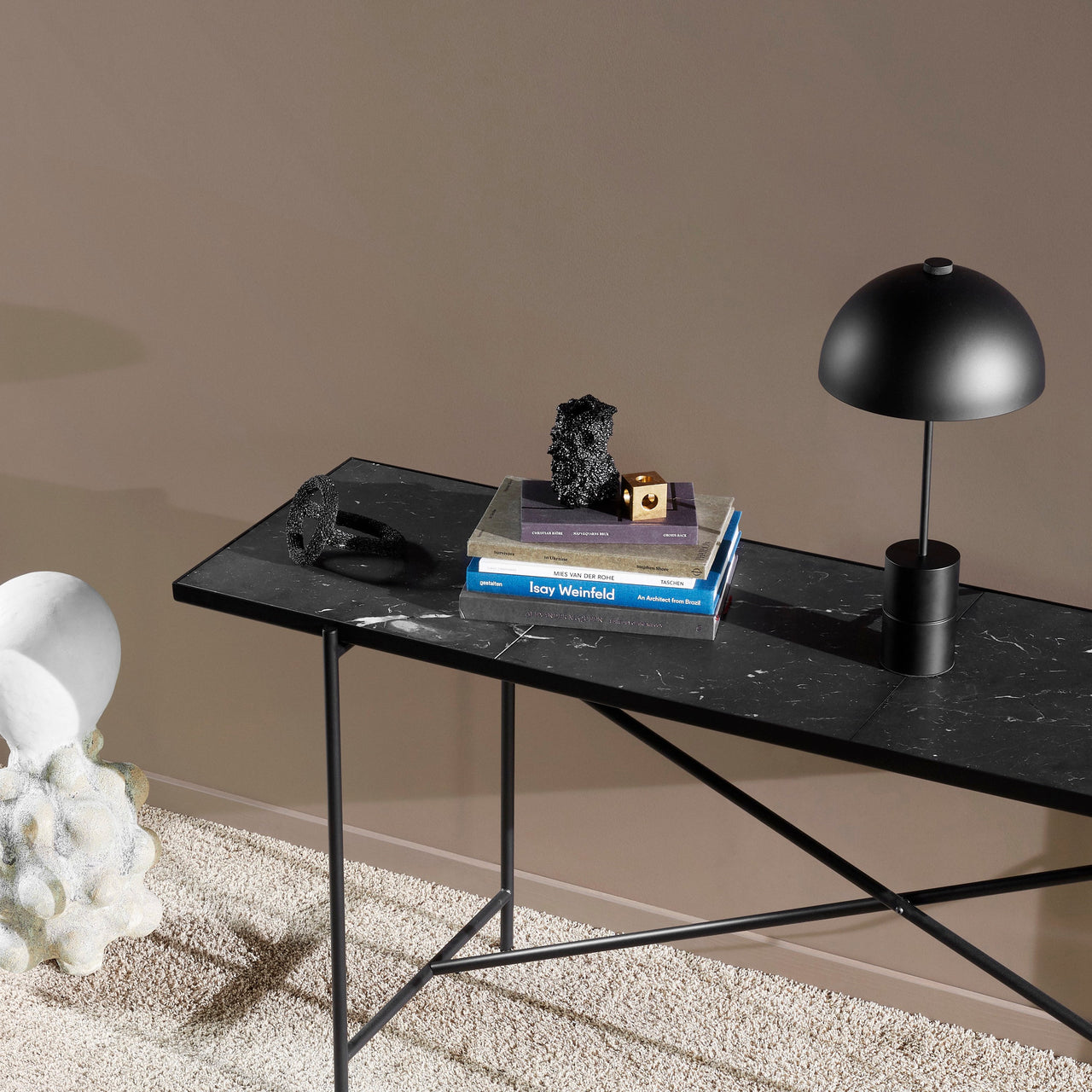 Studio Table Lamp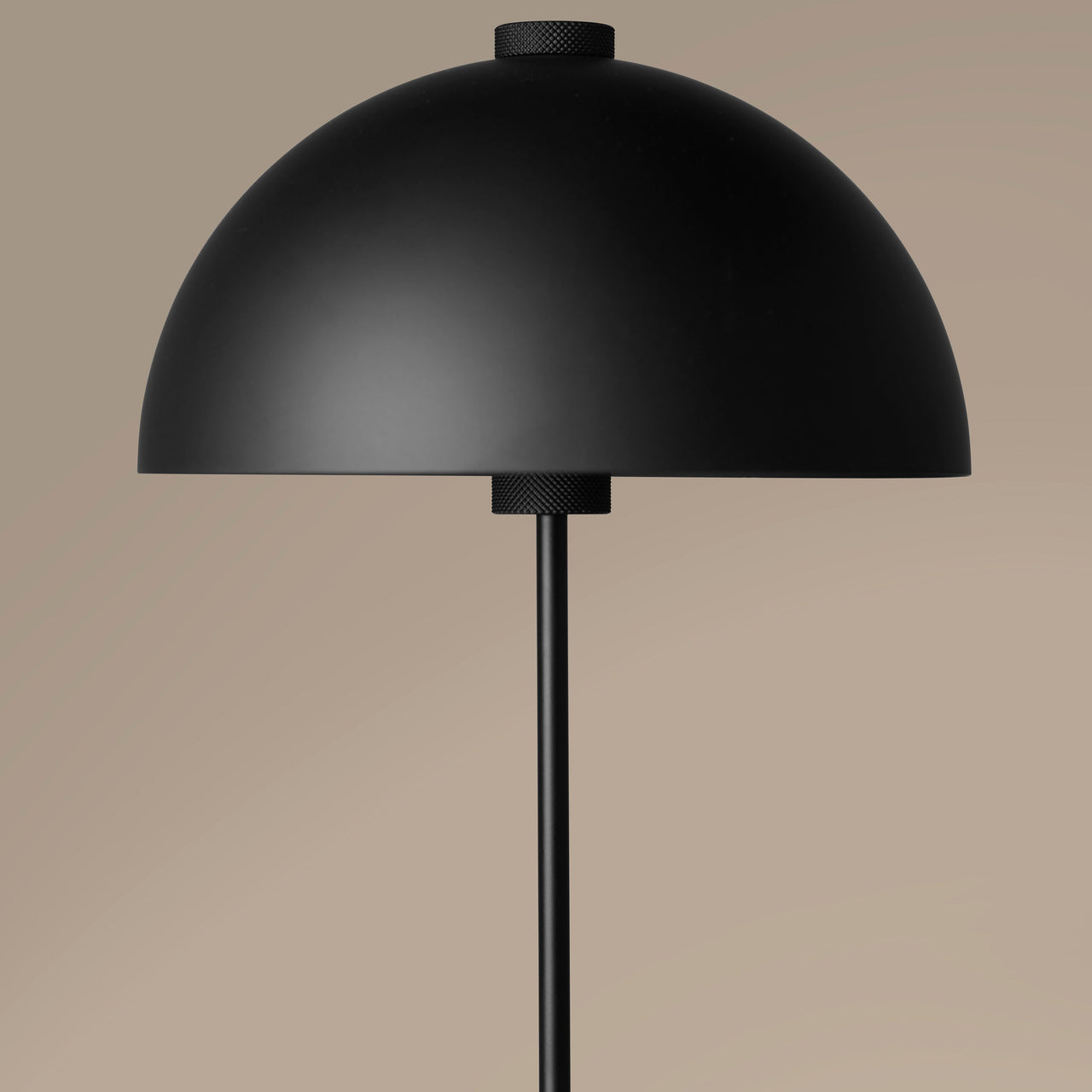 Studio Table Lamp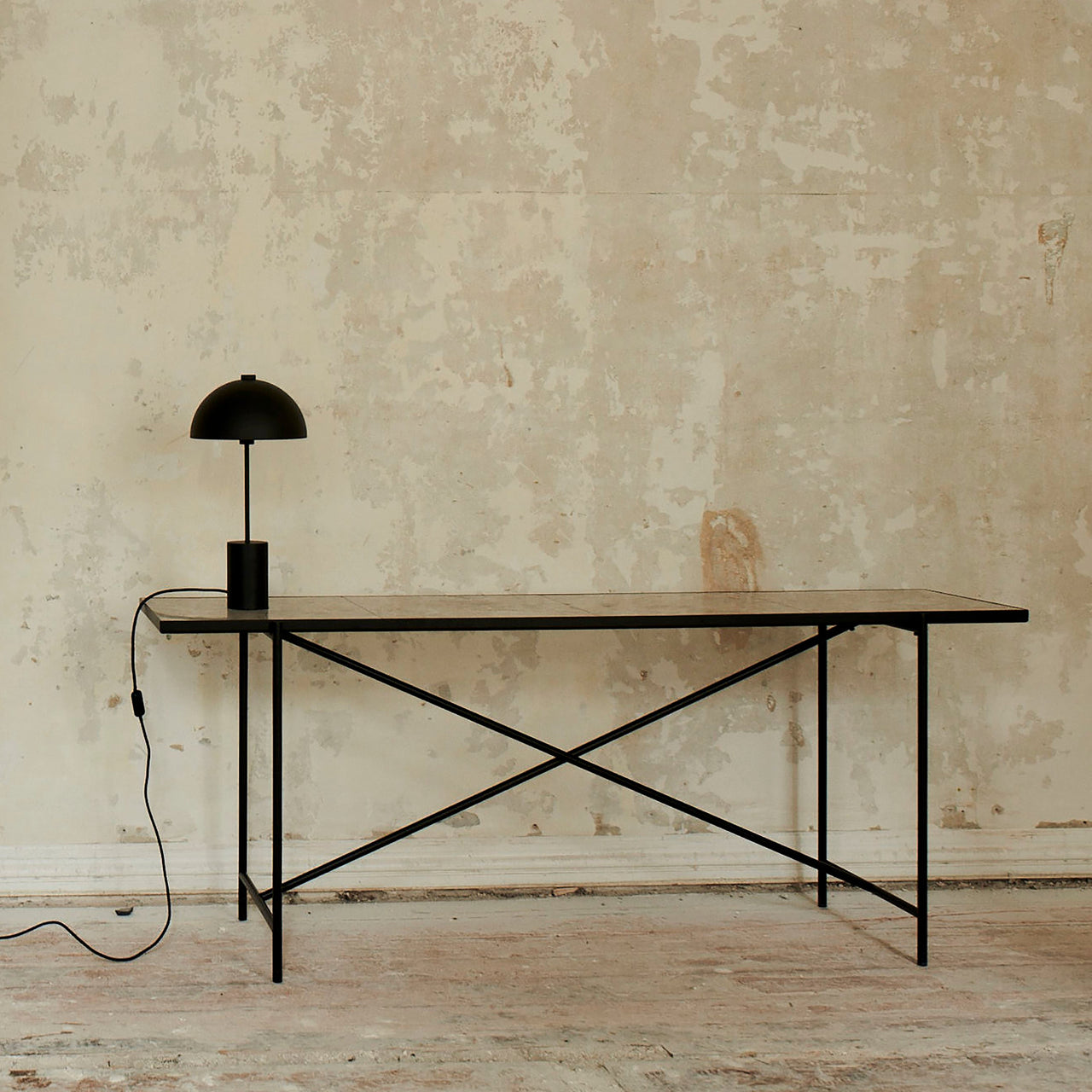 Studio Table Lamp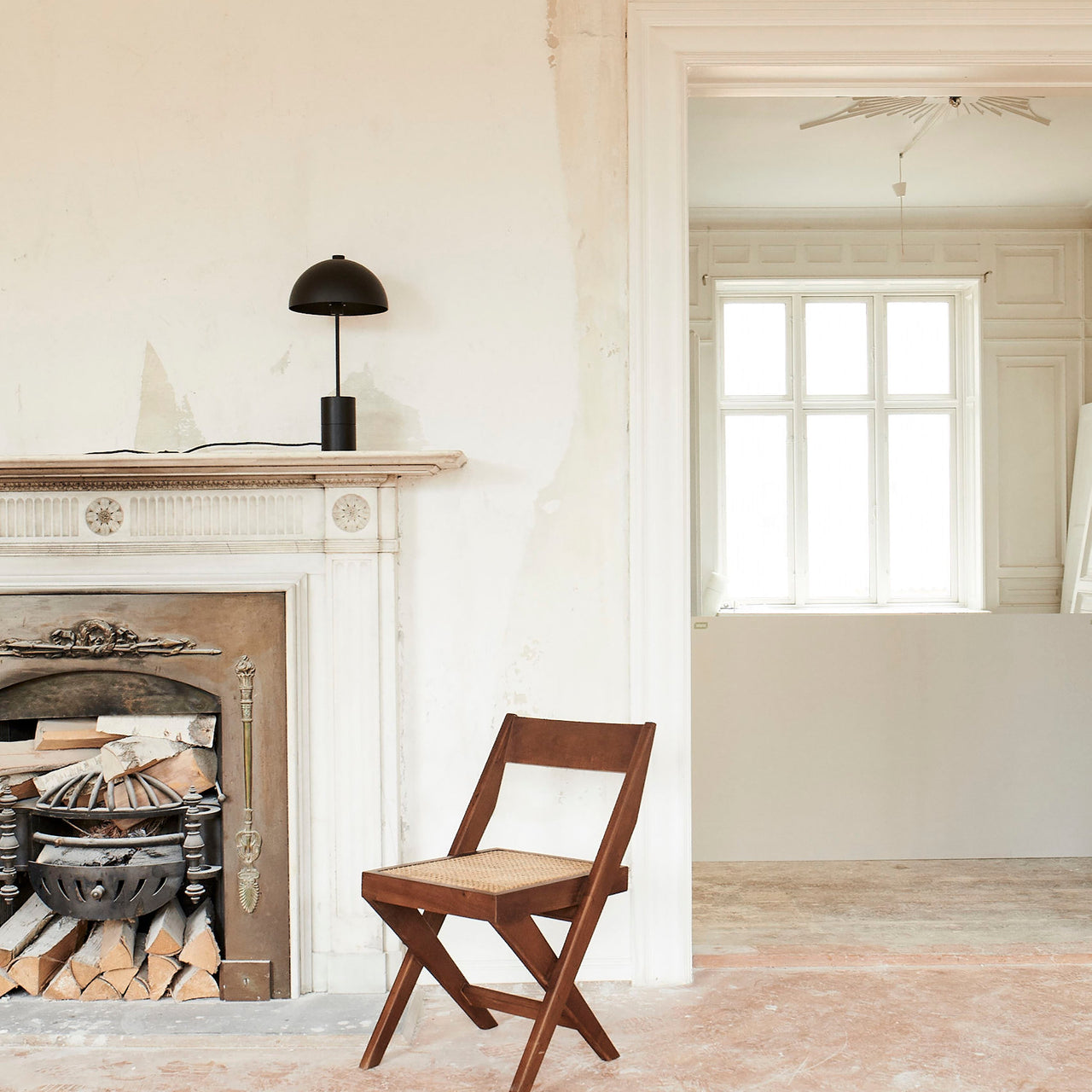 Studio Table Lamp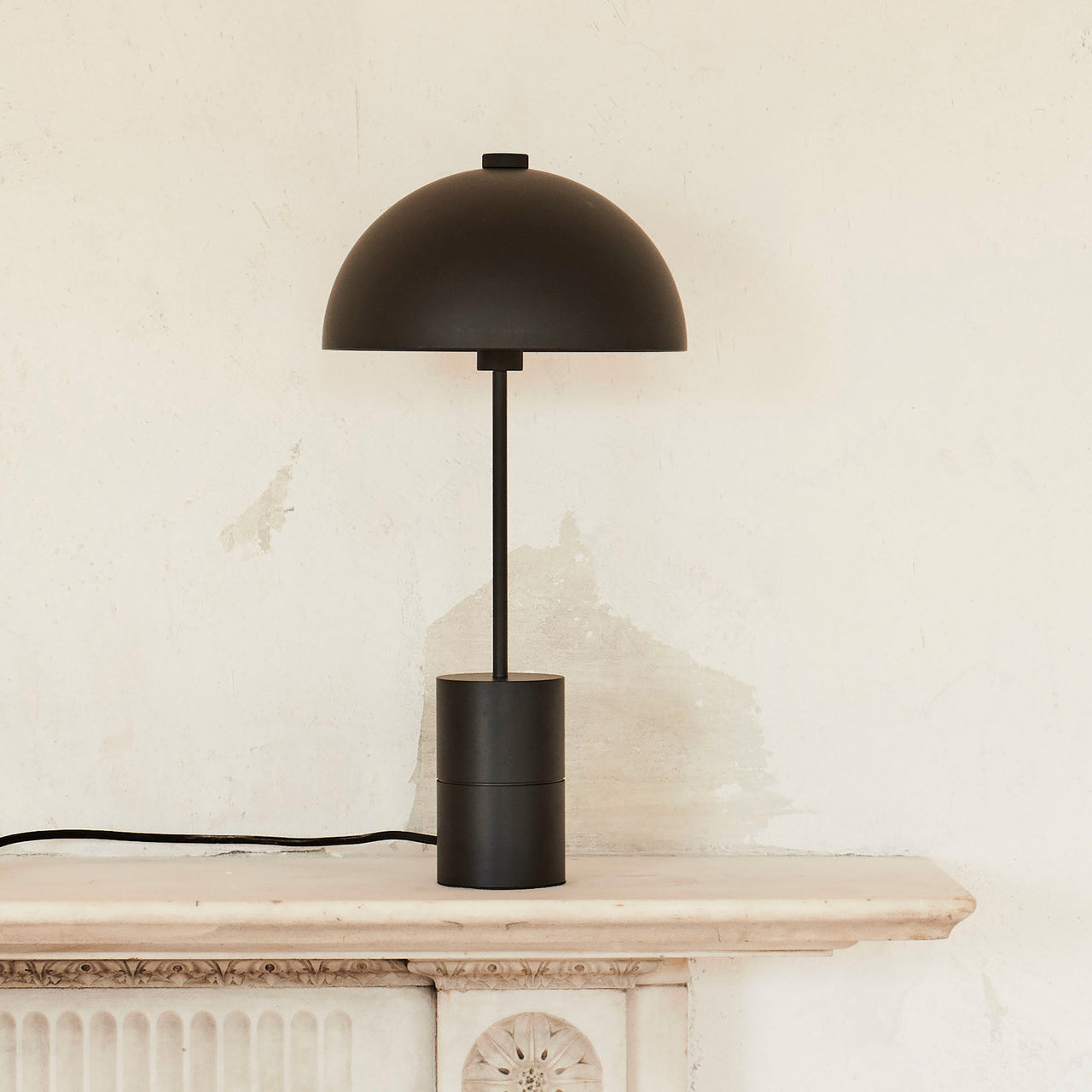 Studio Table Lamp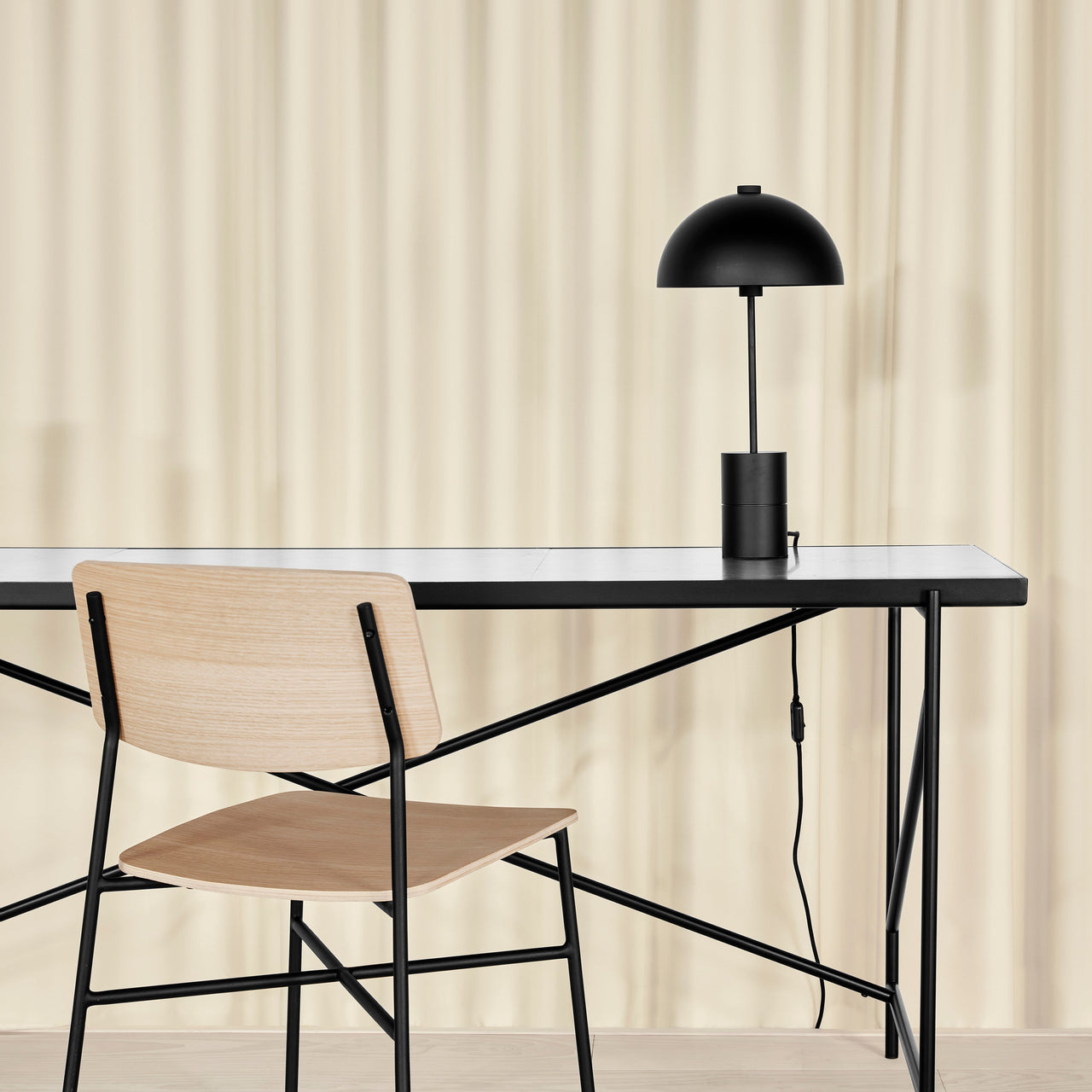 Studio Table Lamp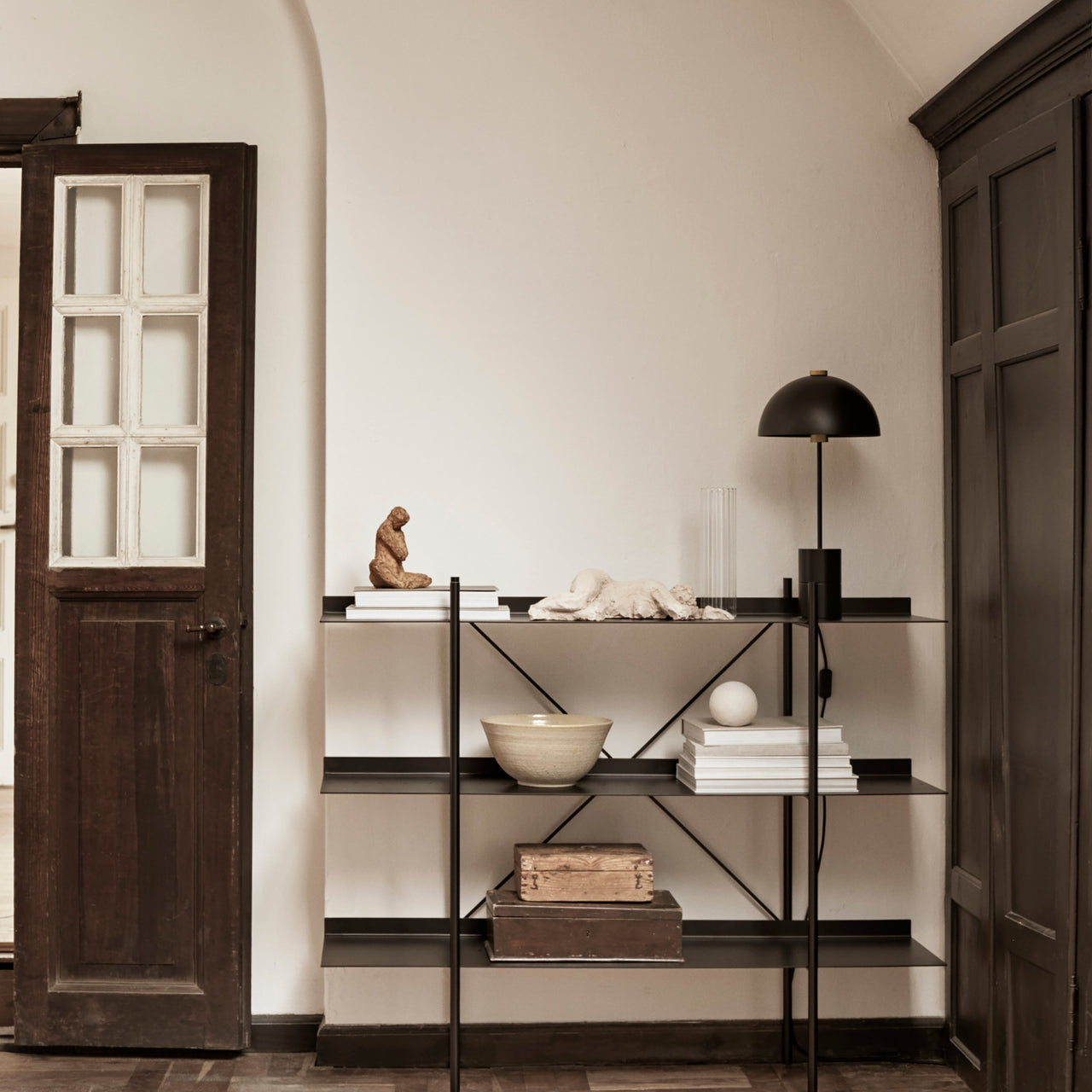 Studio Table Lamp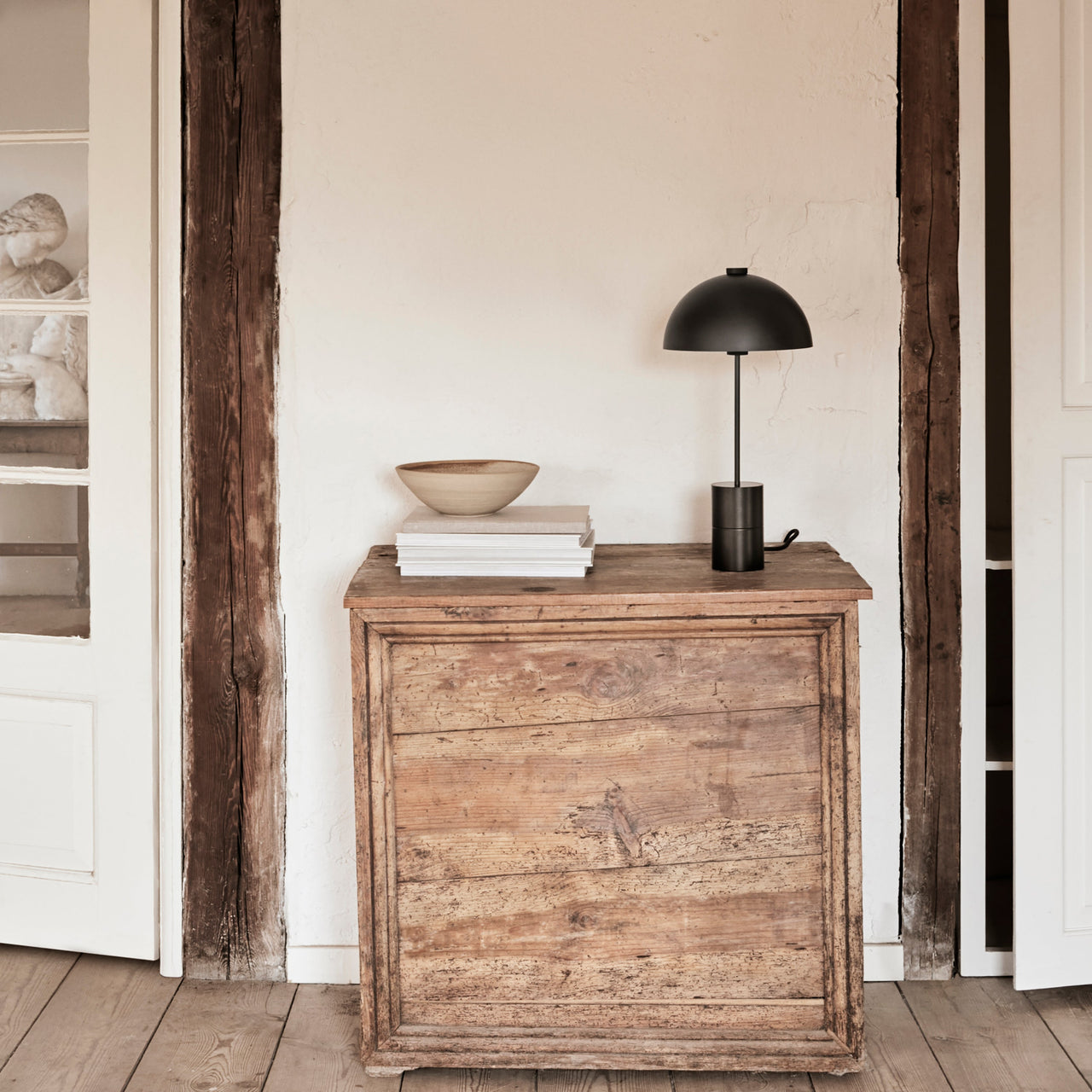 Studio Table Lamp
Studio Table Lamp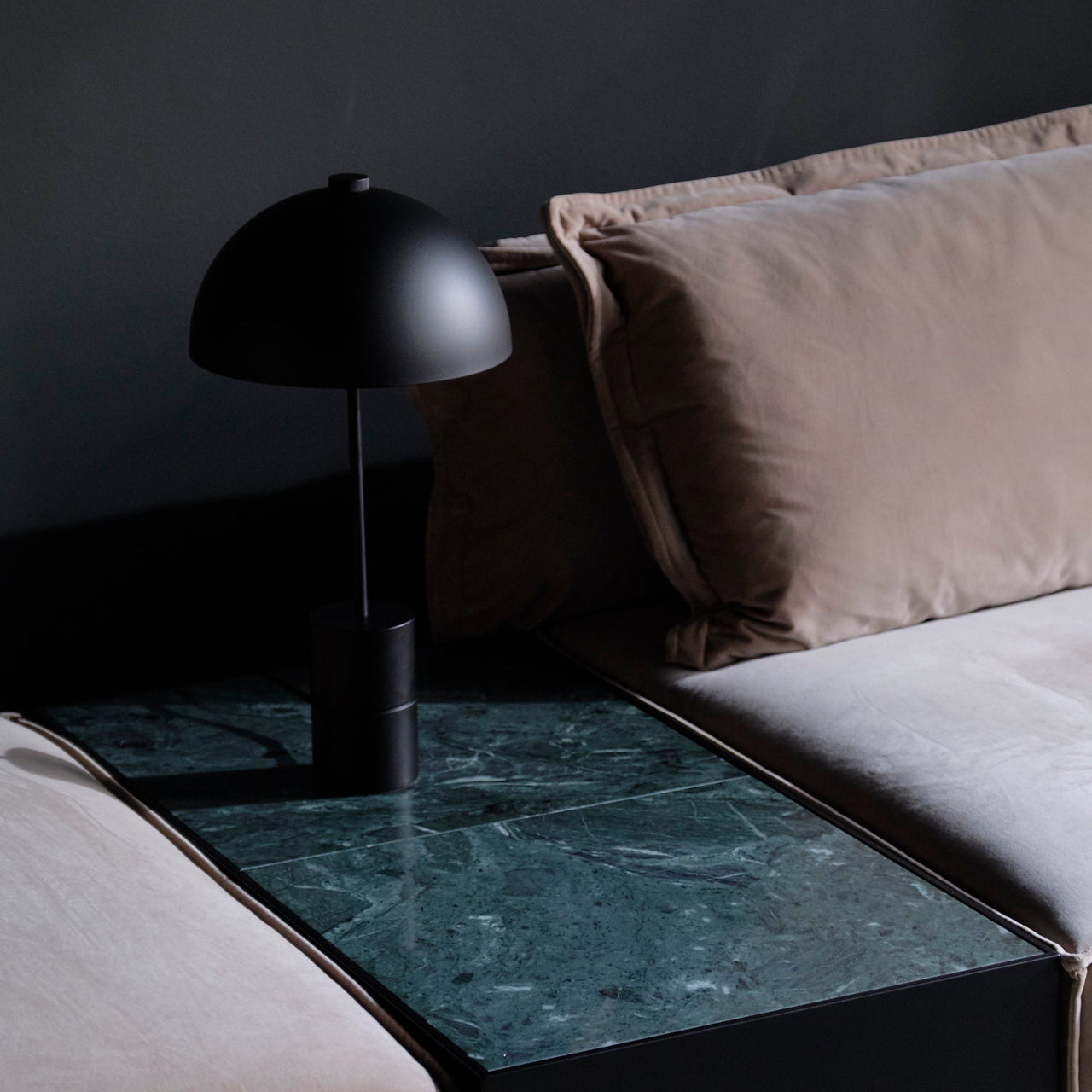 Studio Table Lamp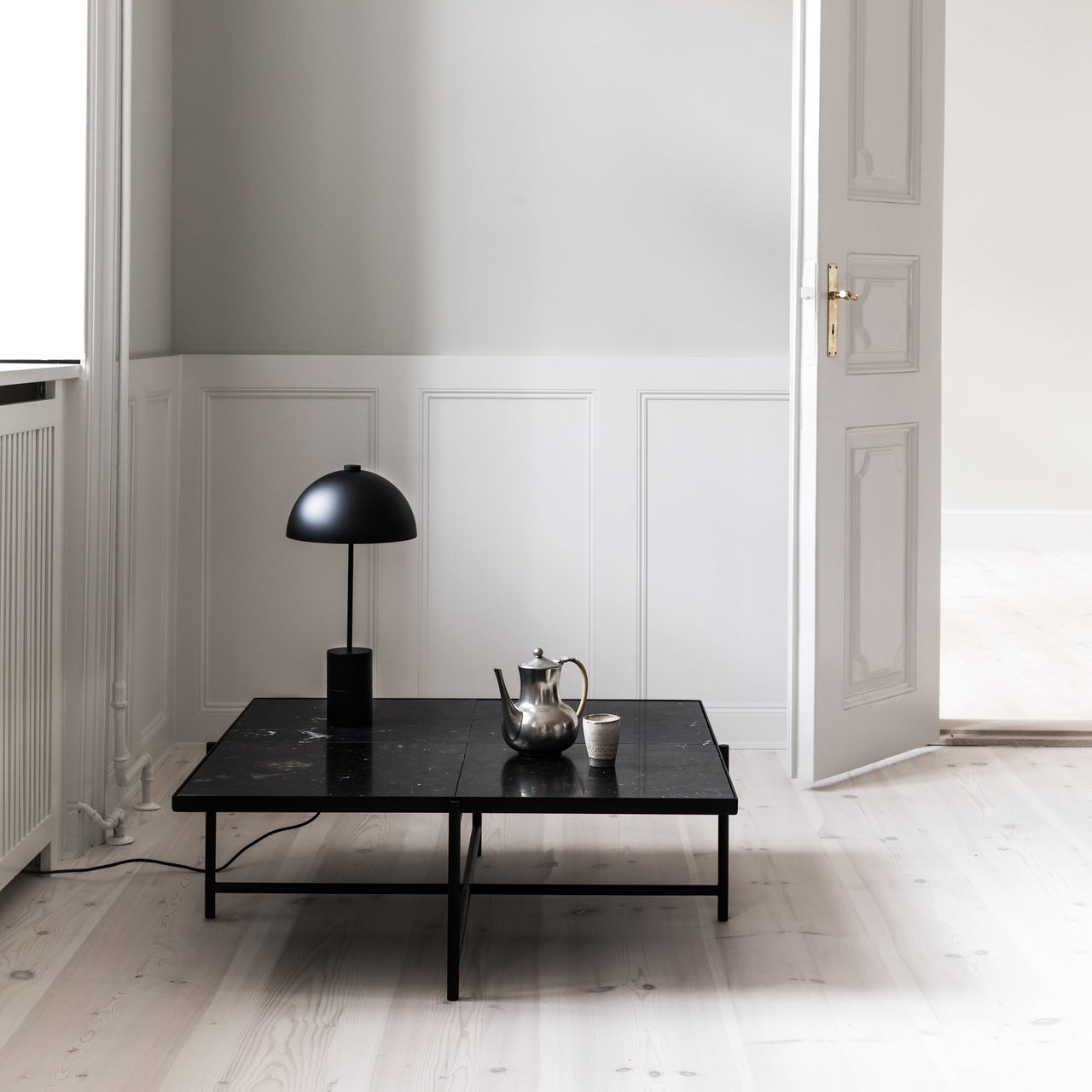 Studio Table Lamp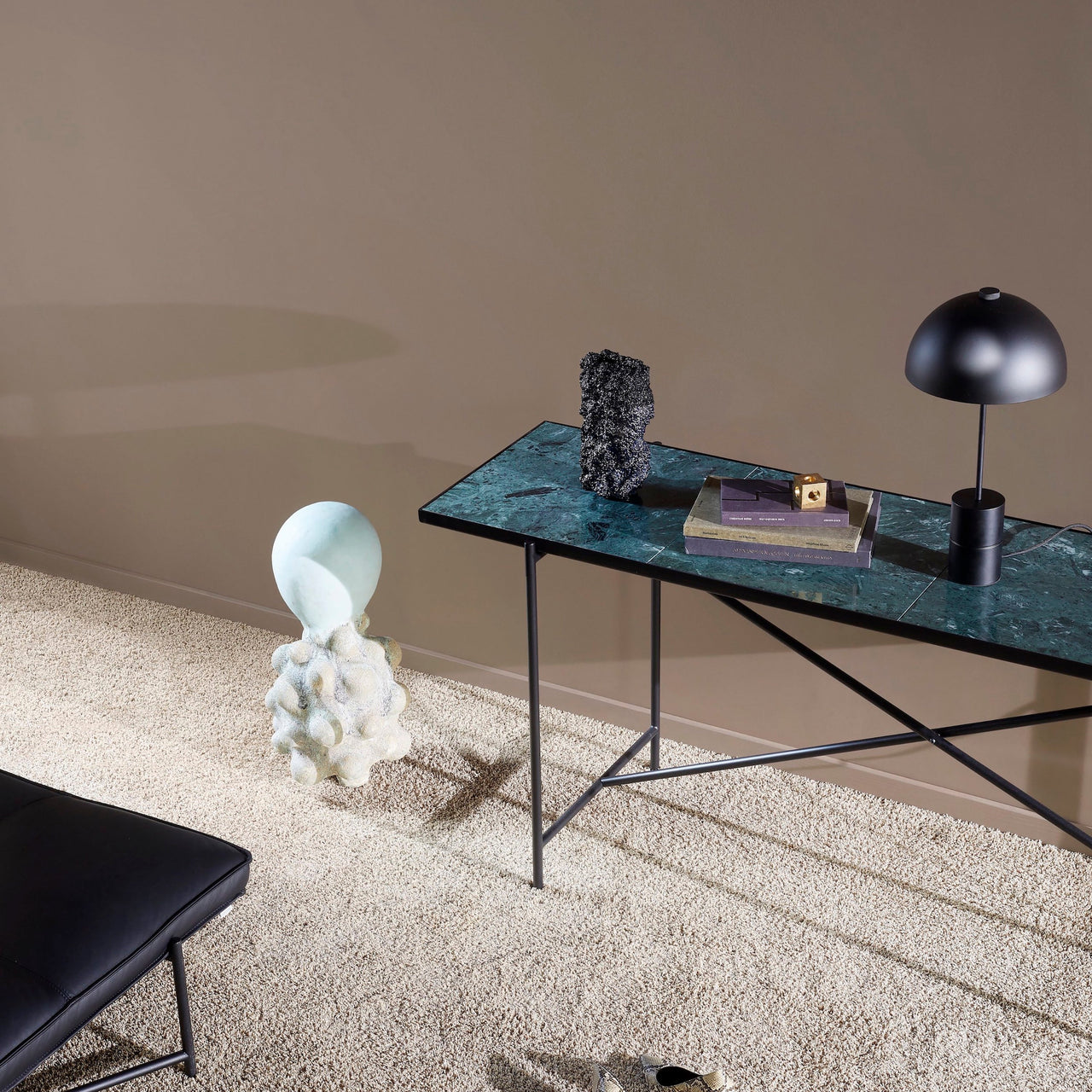 Studio Table Lamp
Studio Table Lamp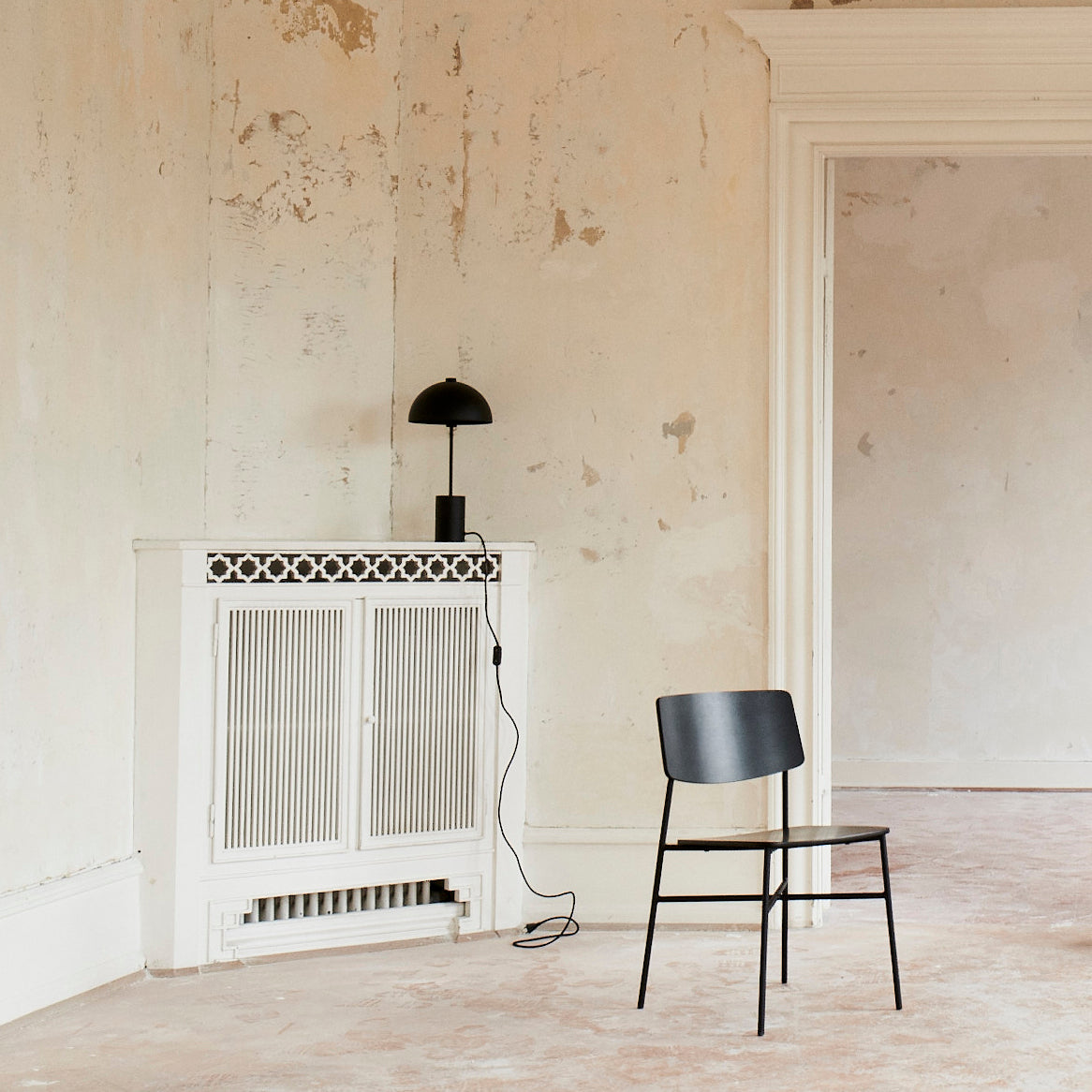 Studio Table Lamp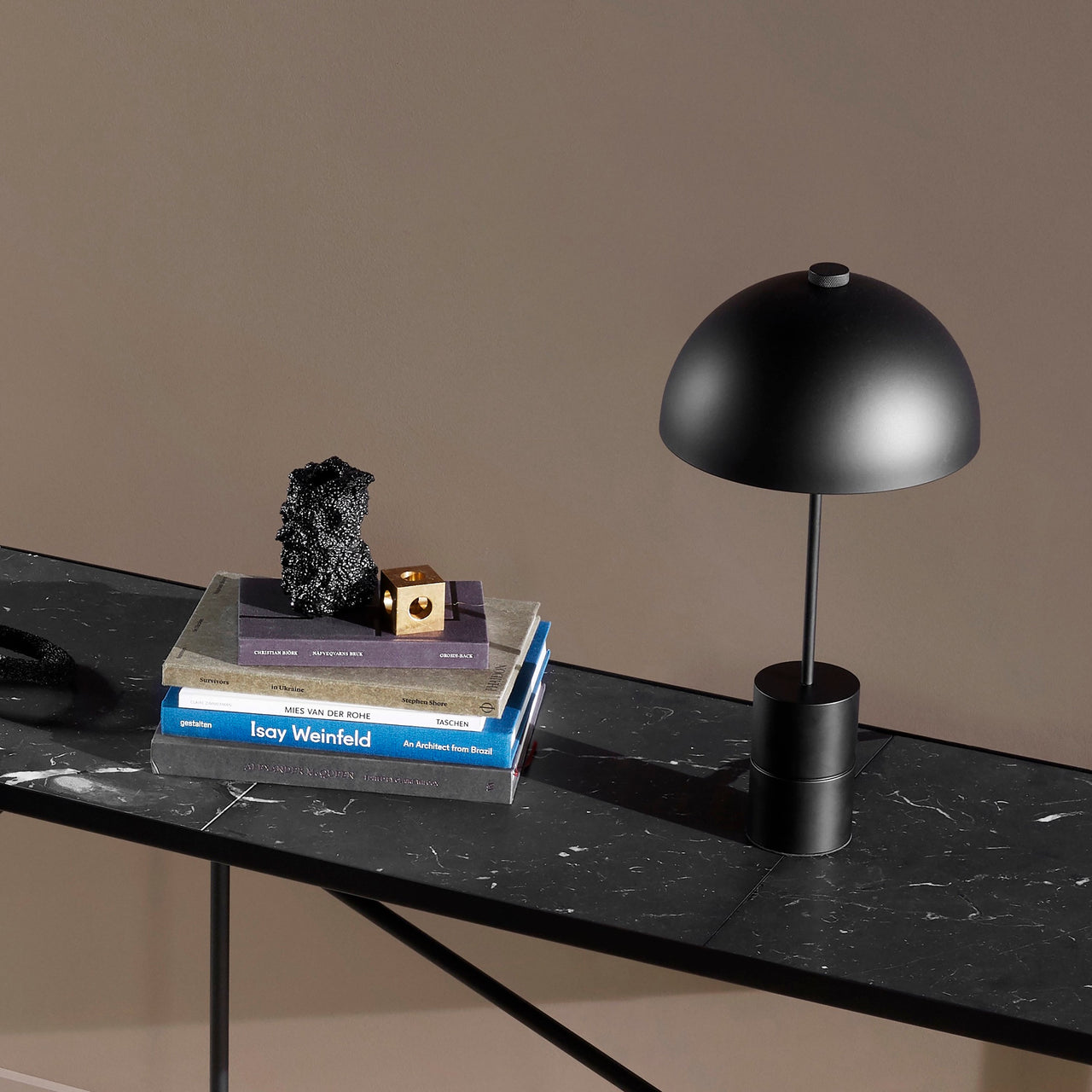 Studio Table Lamp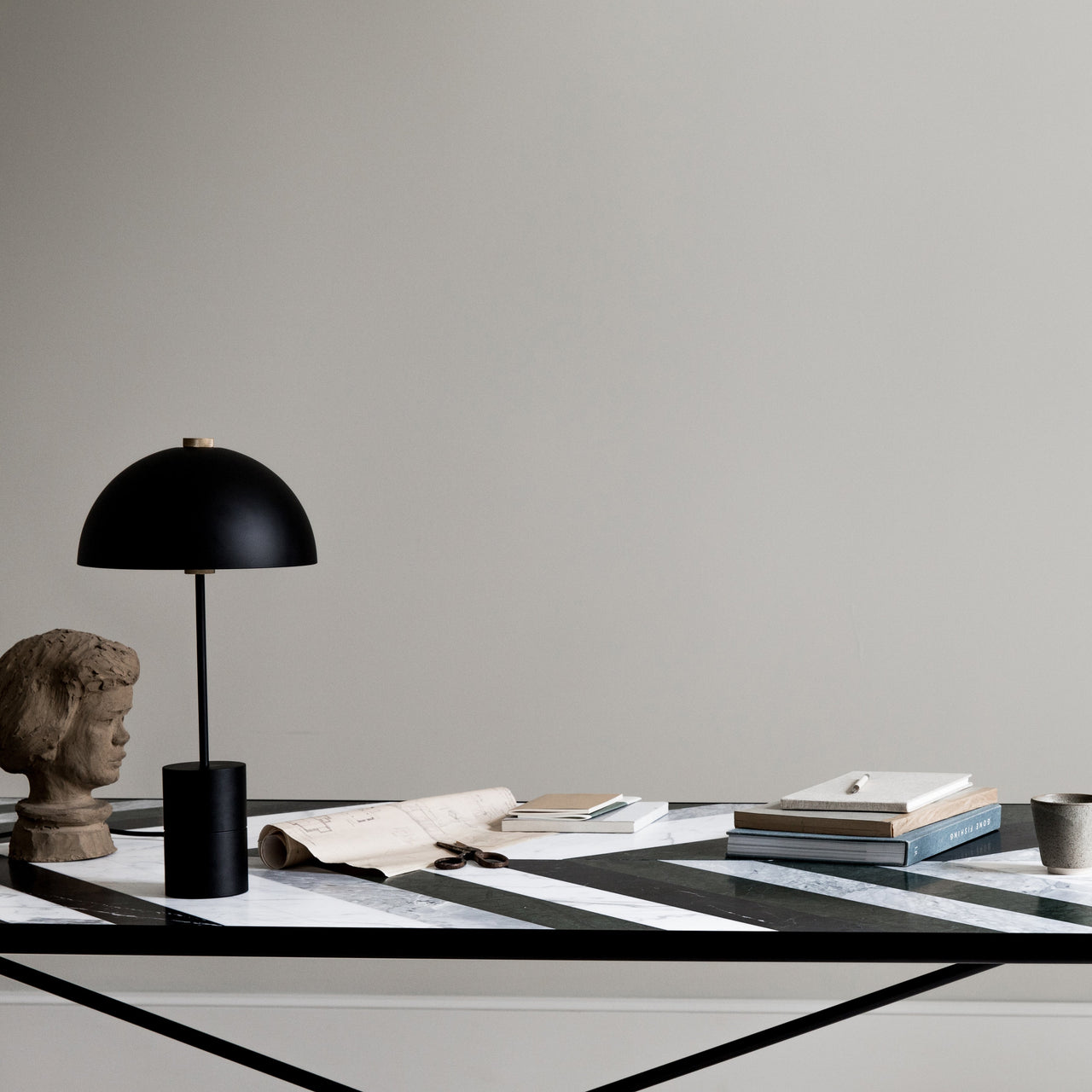 insitu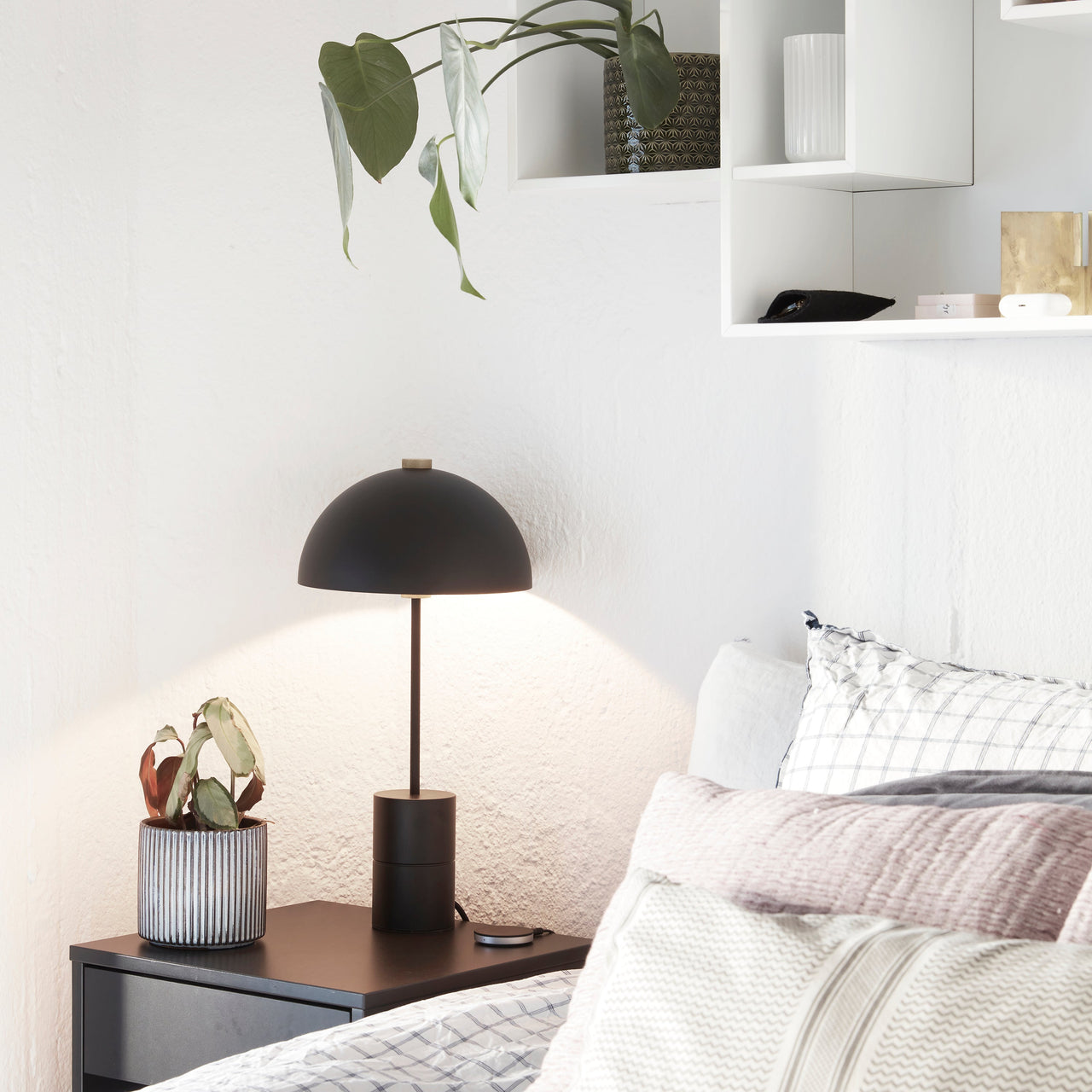 insitu
---
---
With a characteristically luxurious slant, Handvärk fashions an impressive table lamp based on the classic photography light. With the familiar shade paired with a circular base, Studio comes in either an all-black version or black with gleaming brass fittings. Each shade is spun by hand from stainless steel and finished with a powder-coat and the detailing is solid brass.  
Size
20.1" h x 9.8" dia (51x25cm)
Cord length: 66.9" (170cm)
Material
Powder-coated steel, brass
Technical
Contact us for UL details
G45, E14, LED 
Color temperature: 2700K
Non-Dimmable

Bulb not included
Details
Made in Europe
Brand
Handvärk
Aesthetic sustainability. This is the Handvärk way.
Designer and architect Emil Thorup founded the company in 2015 with an emphasis on handcrafted furnishings, stripped down to their functional and graphic essence, and made of luxe materials to stand the length of time.
The Nordic DNA notwithstanding, the brand's hallmark are the brackets repeated at least 8-12 times per piece. So, too, are the materials: in contrast to the penchant for wood by his fellow Danes, Emil focuses on premium steel, brass, iron, marble and leather. From the Modular Sofa with Chaise to the spare Console or Studio Floor Lamp, these basics are anything but.