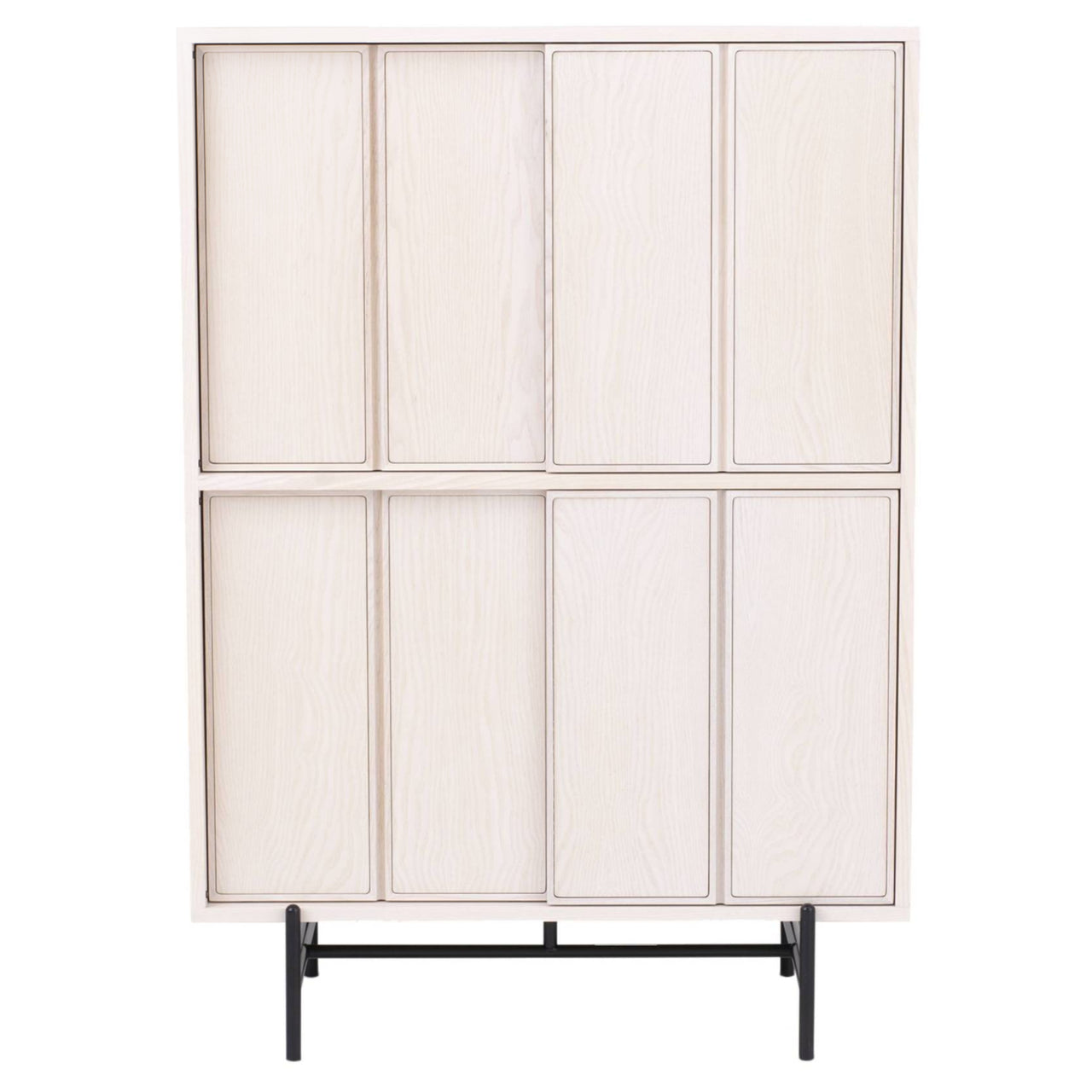 Canvas Cabinet Wood: Tall + Off White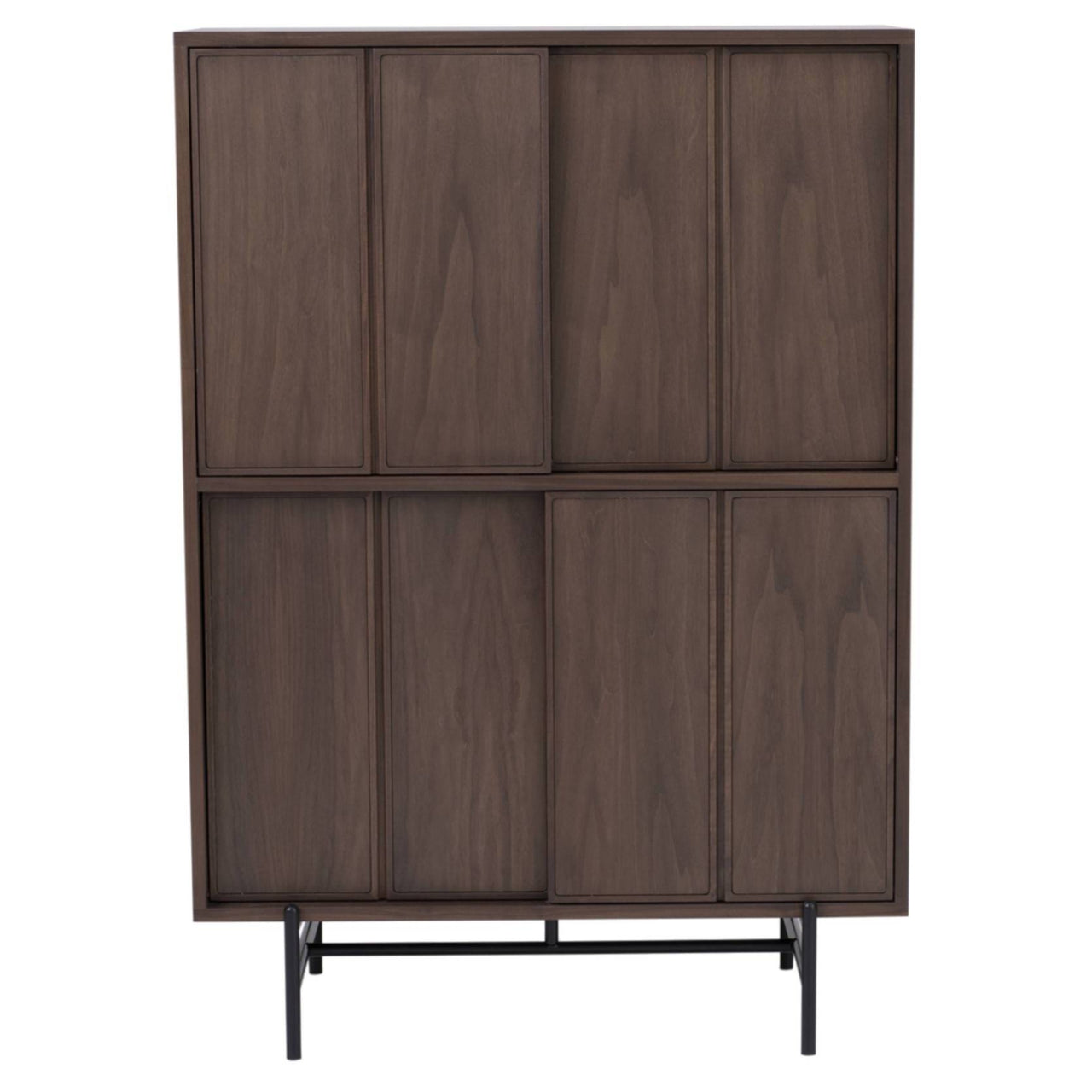 Canvas Cabinet Wood: Tall + Walnut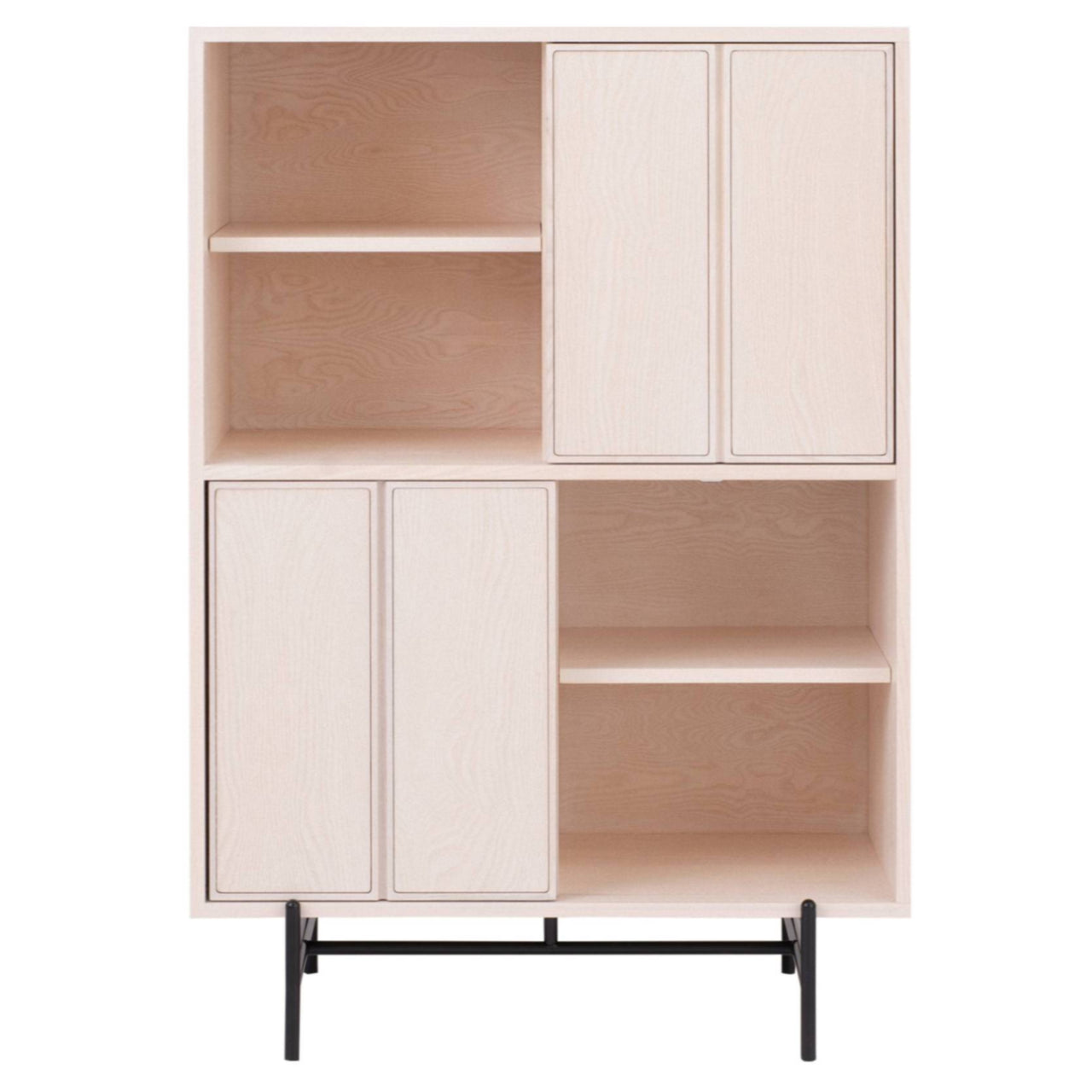 Canvas Cabinet Wood: Tall + Off White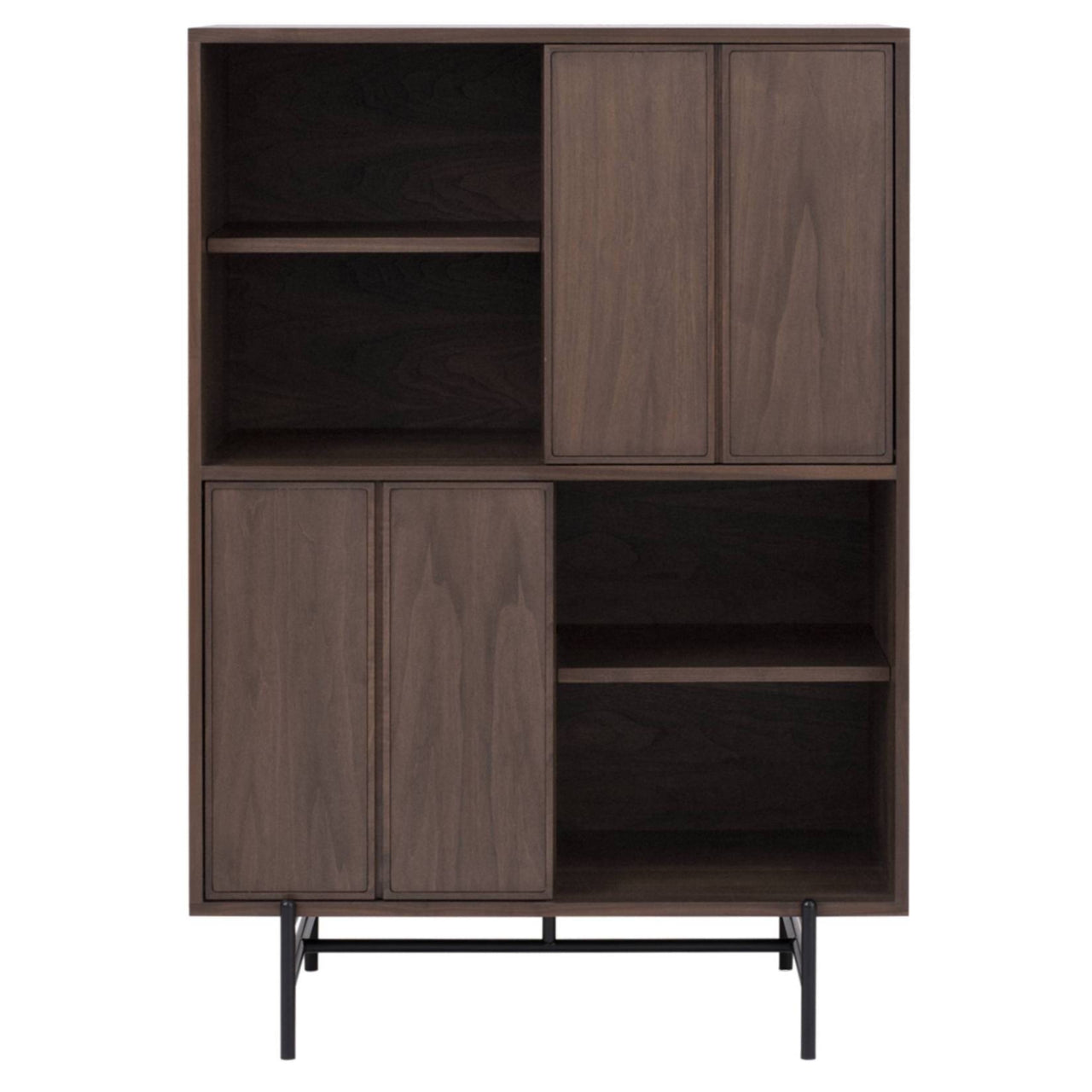 Canvas Cabinet Wood: Tall + Walnut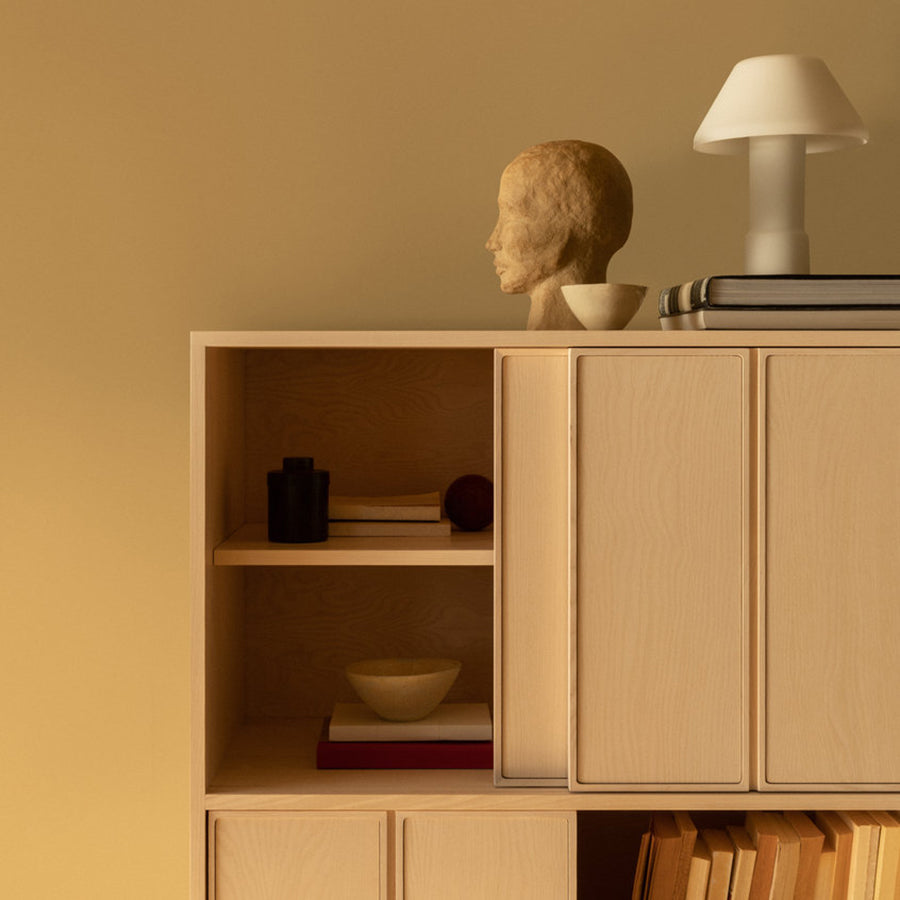 Canvas Cabinet Wood: Tall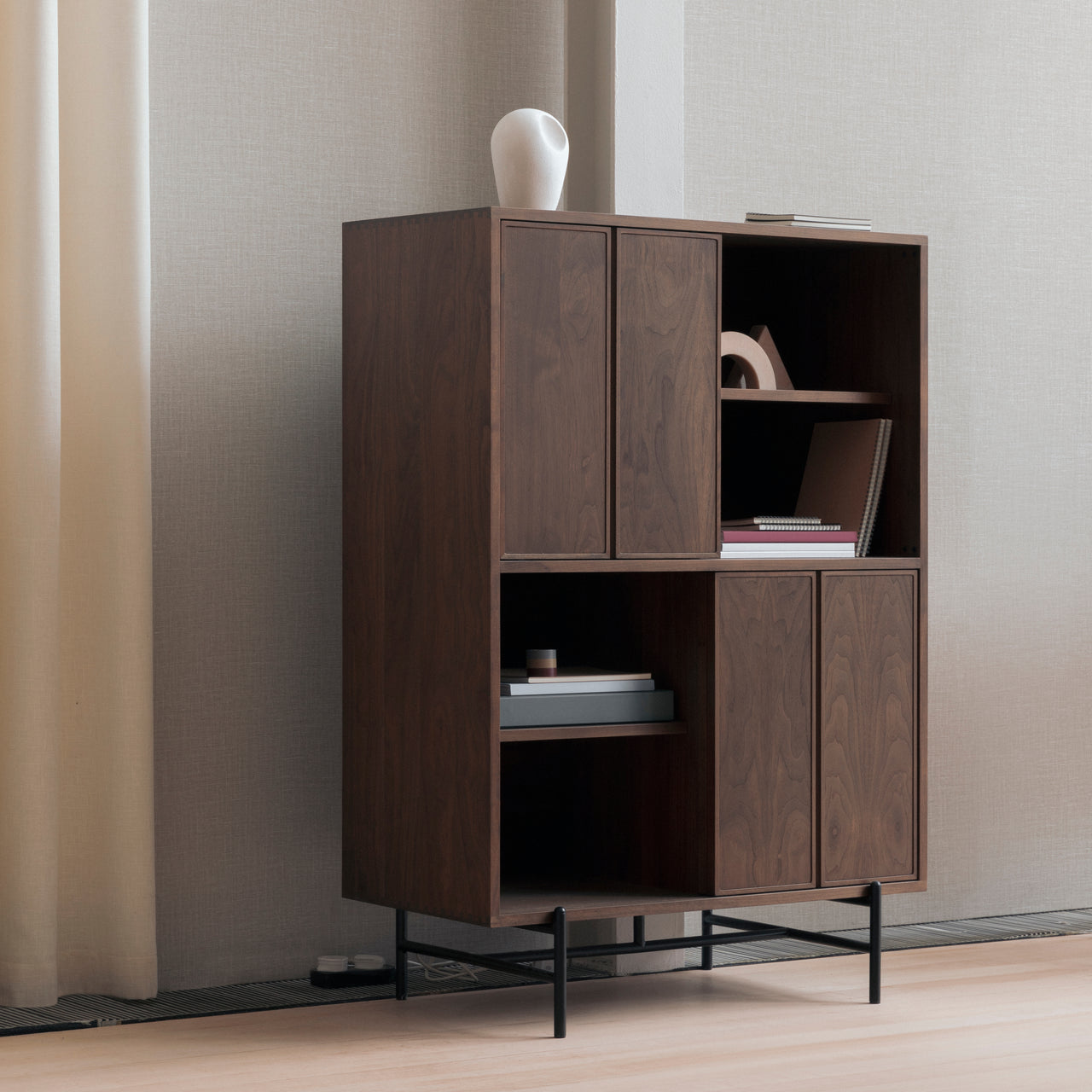 Canvas Cabinet Wood: Tall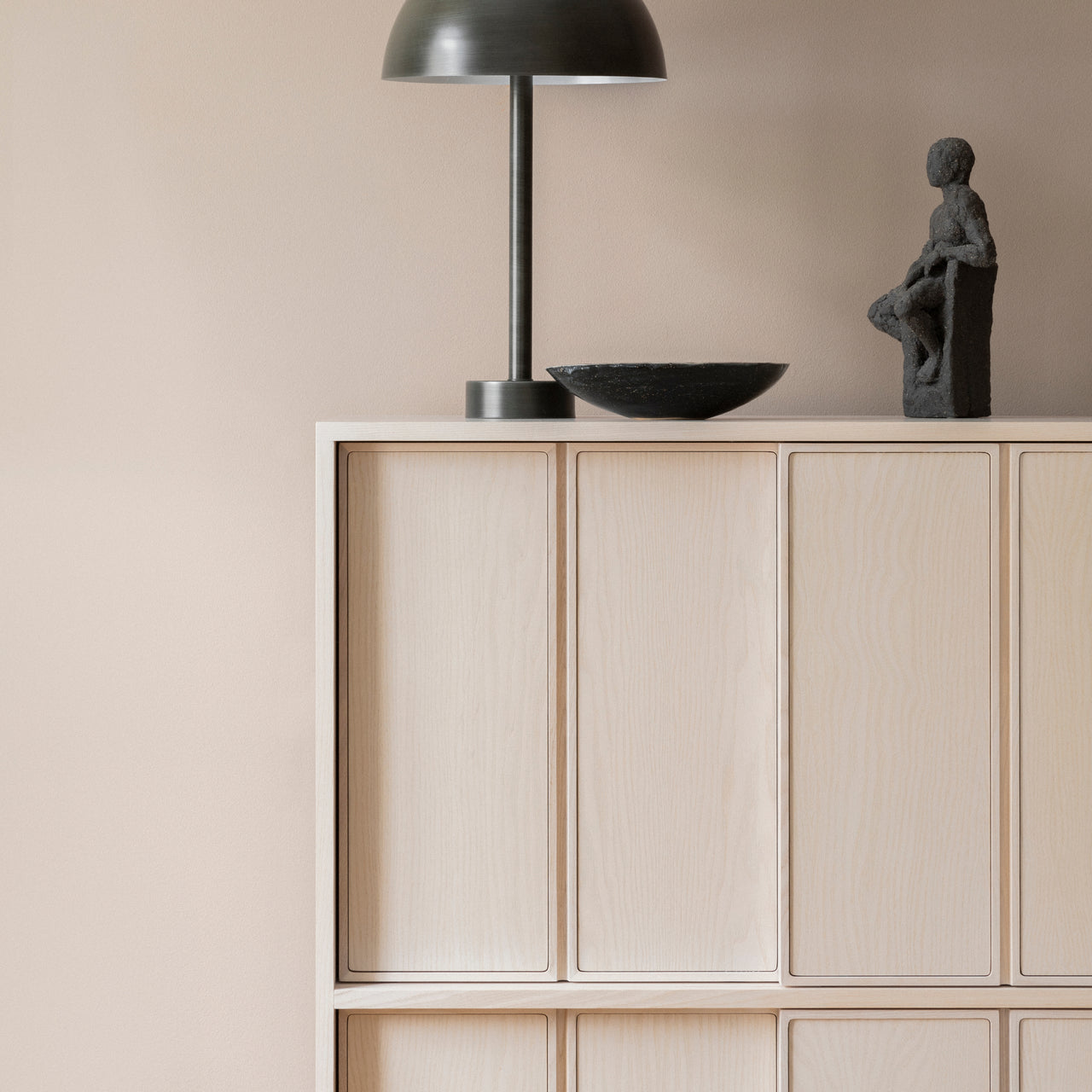 Canvas Cabinet Wood: Tall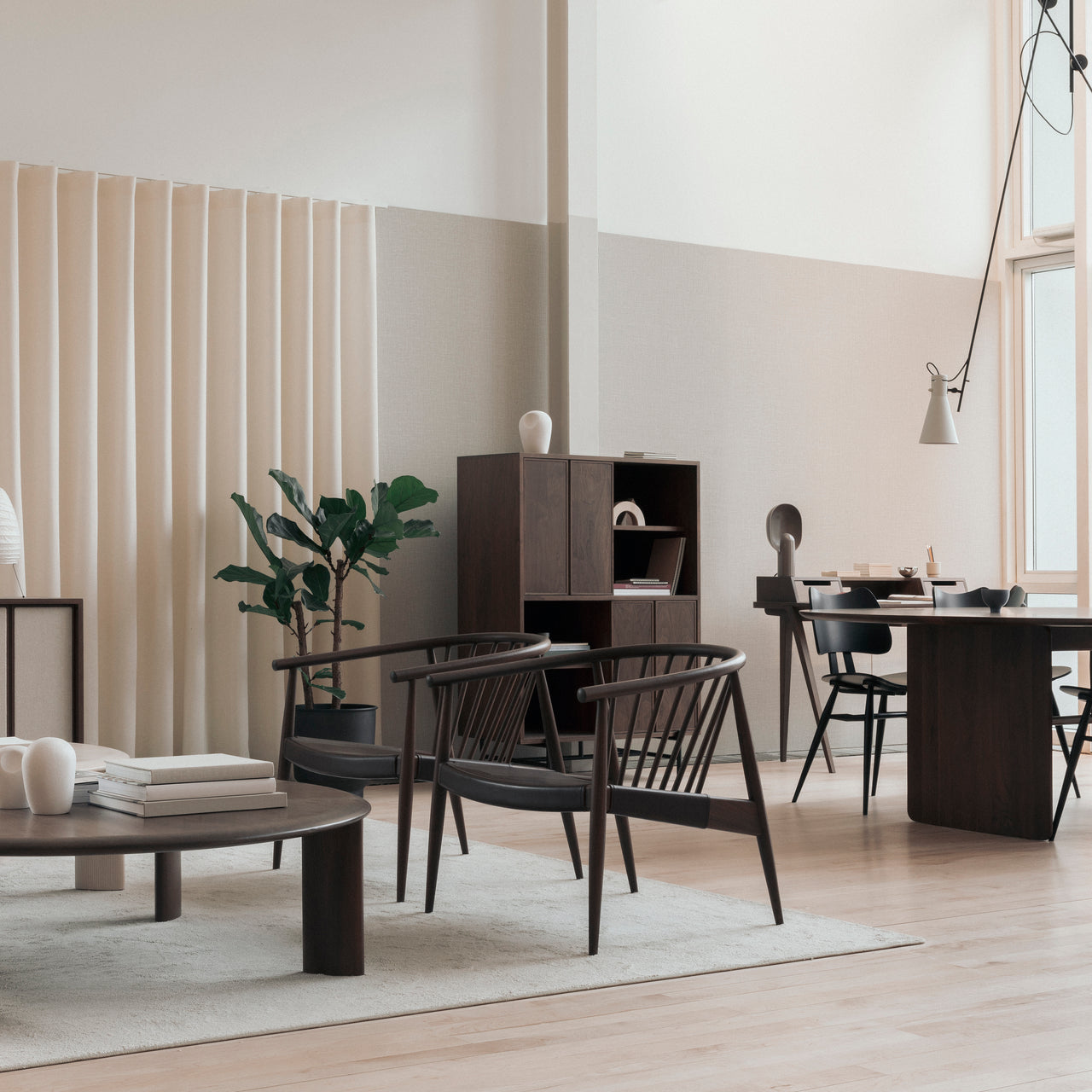 Canvas Cabinet Wood: Tall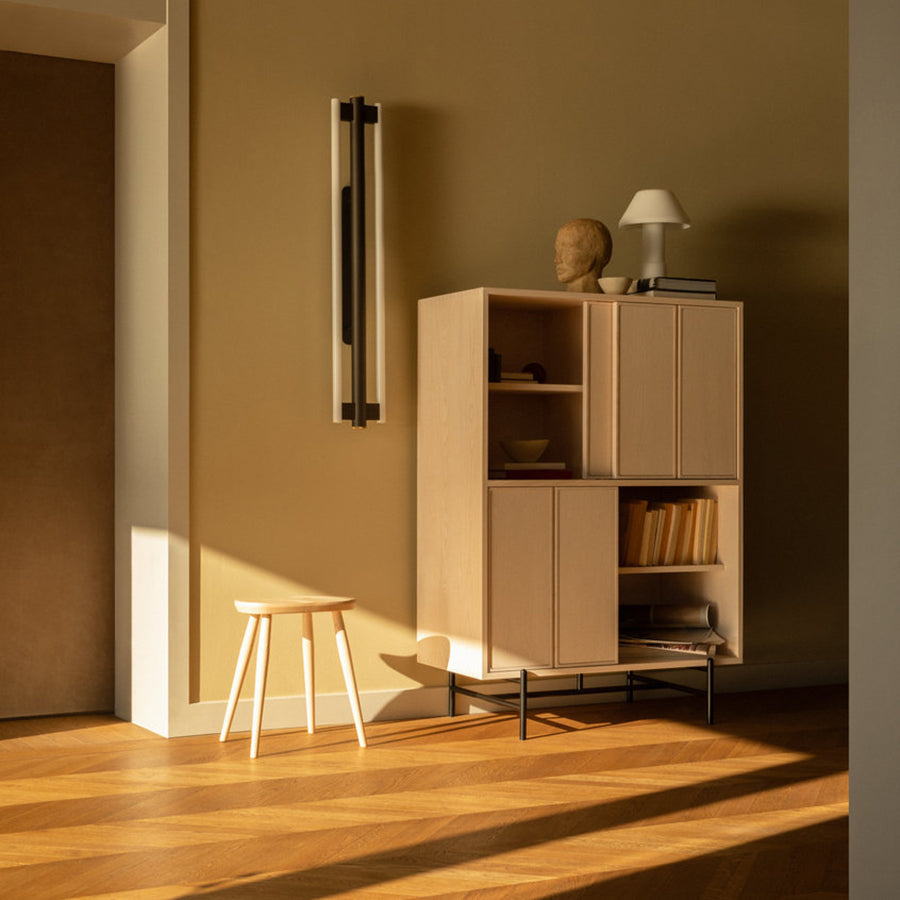 insitu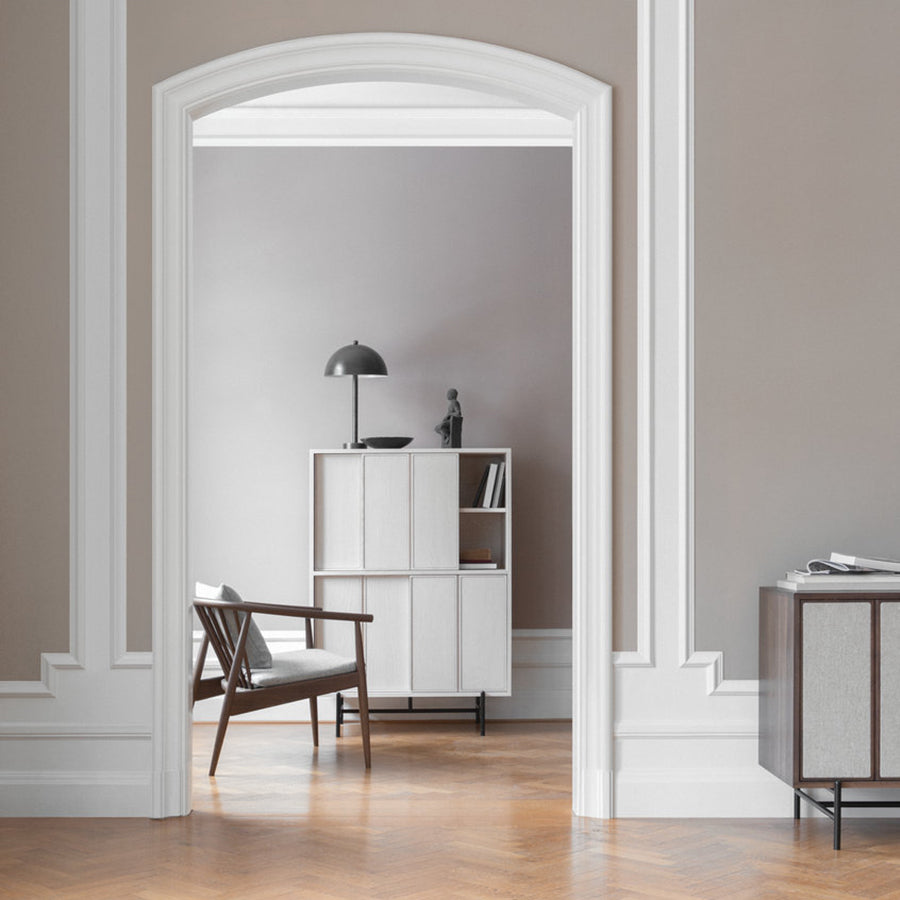 insitu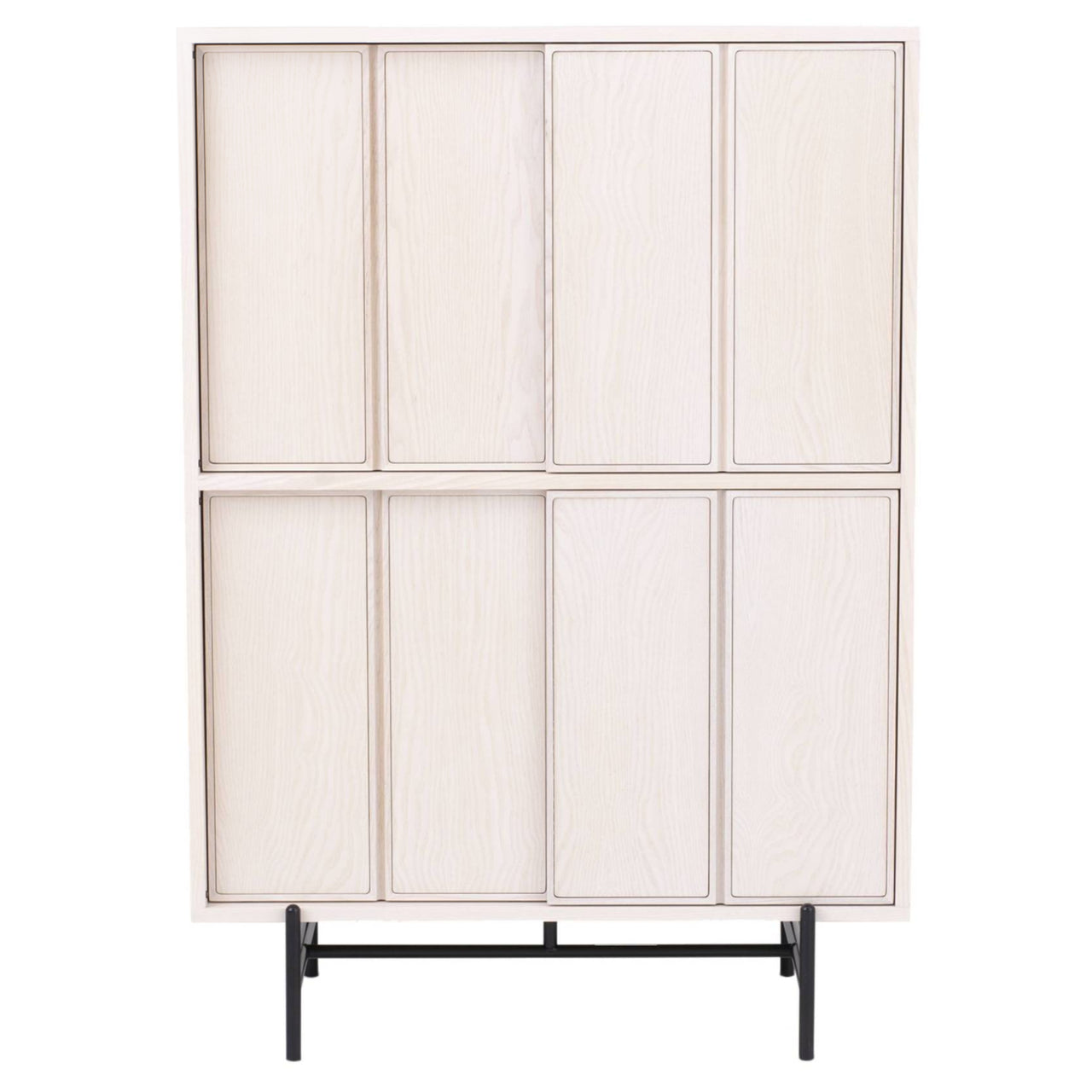 Canvas Cabinet Wood: Tall + Off White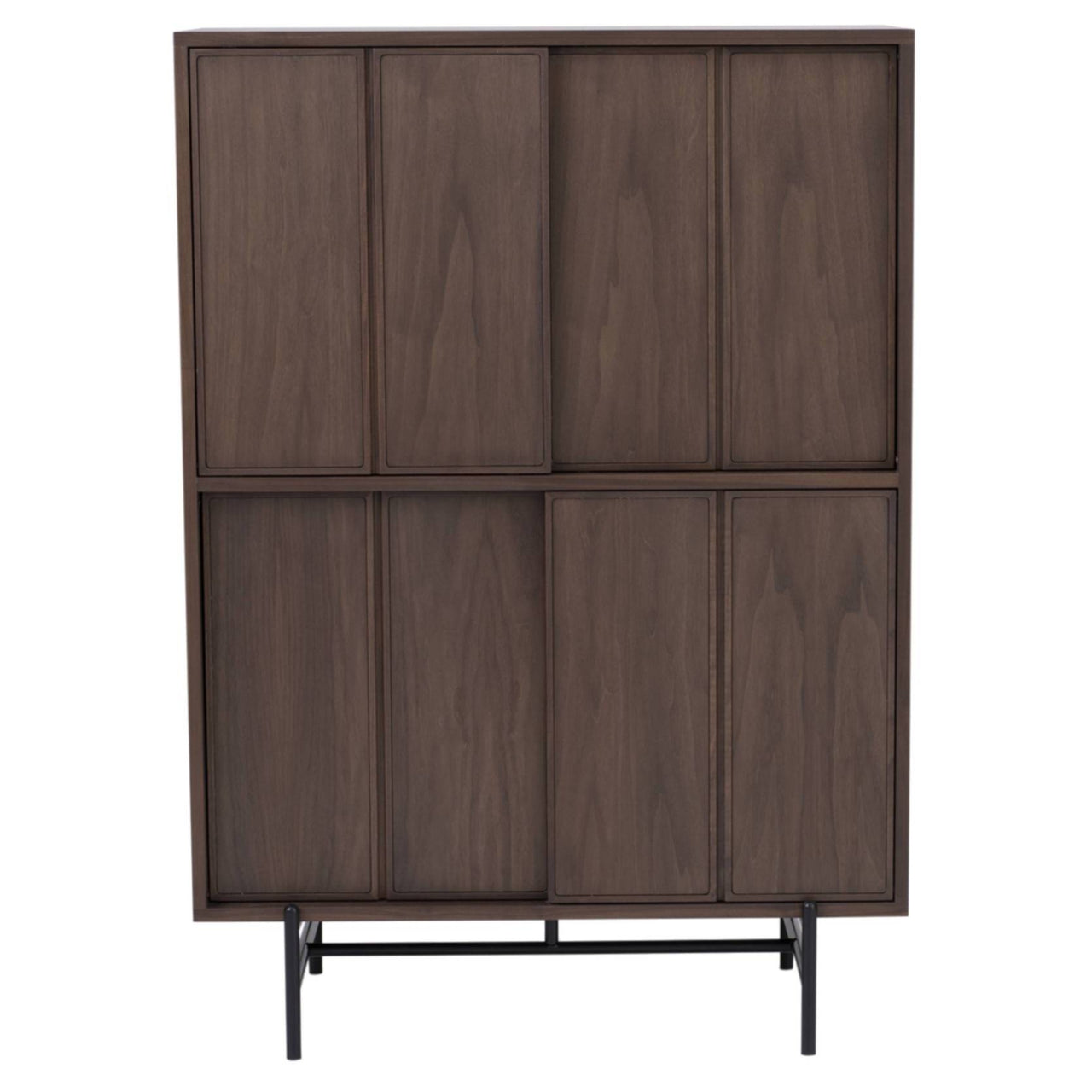 Canvas Cabinet Wood: Tall + Walnut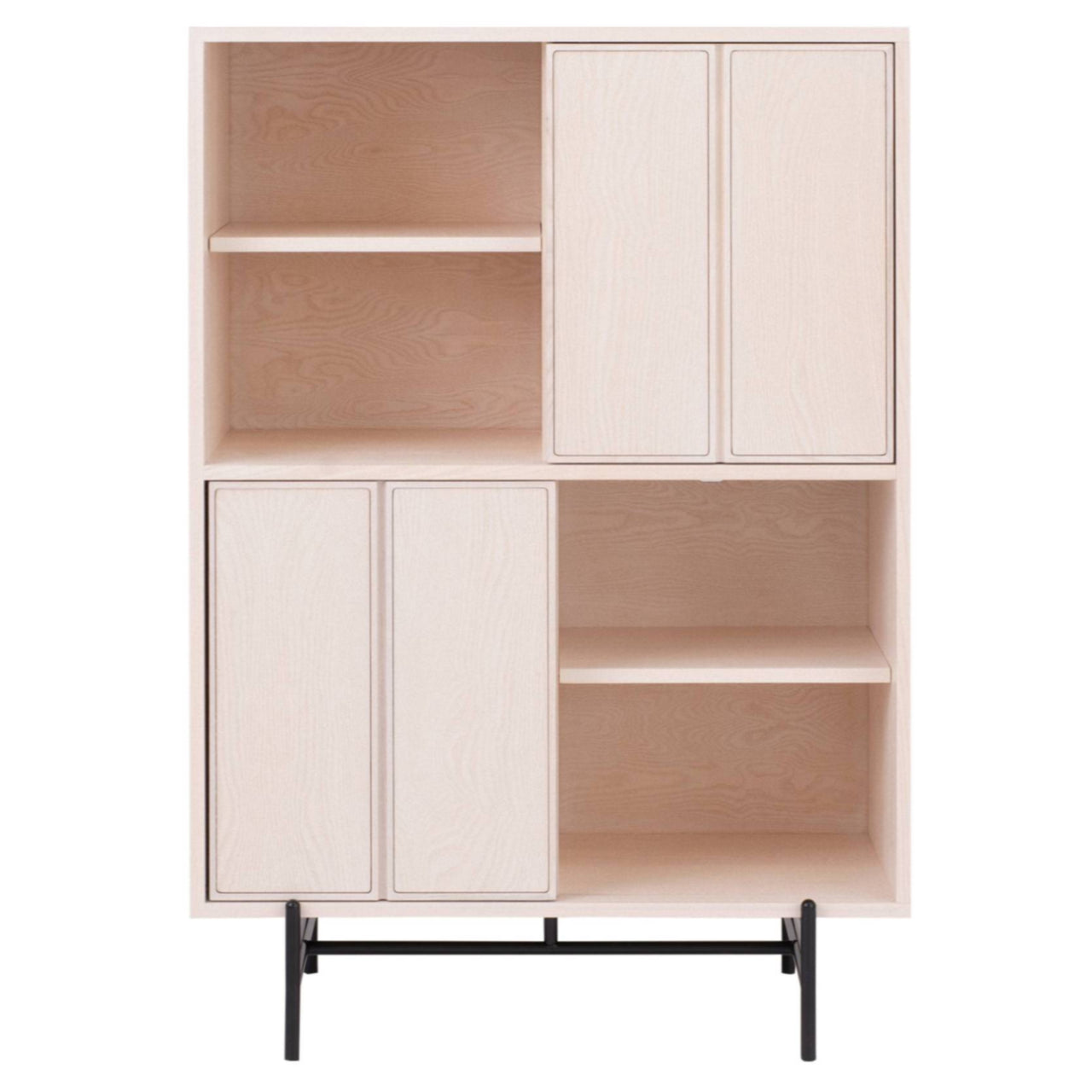 Canvas Cabinet Wood: Tall + Off White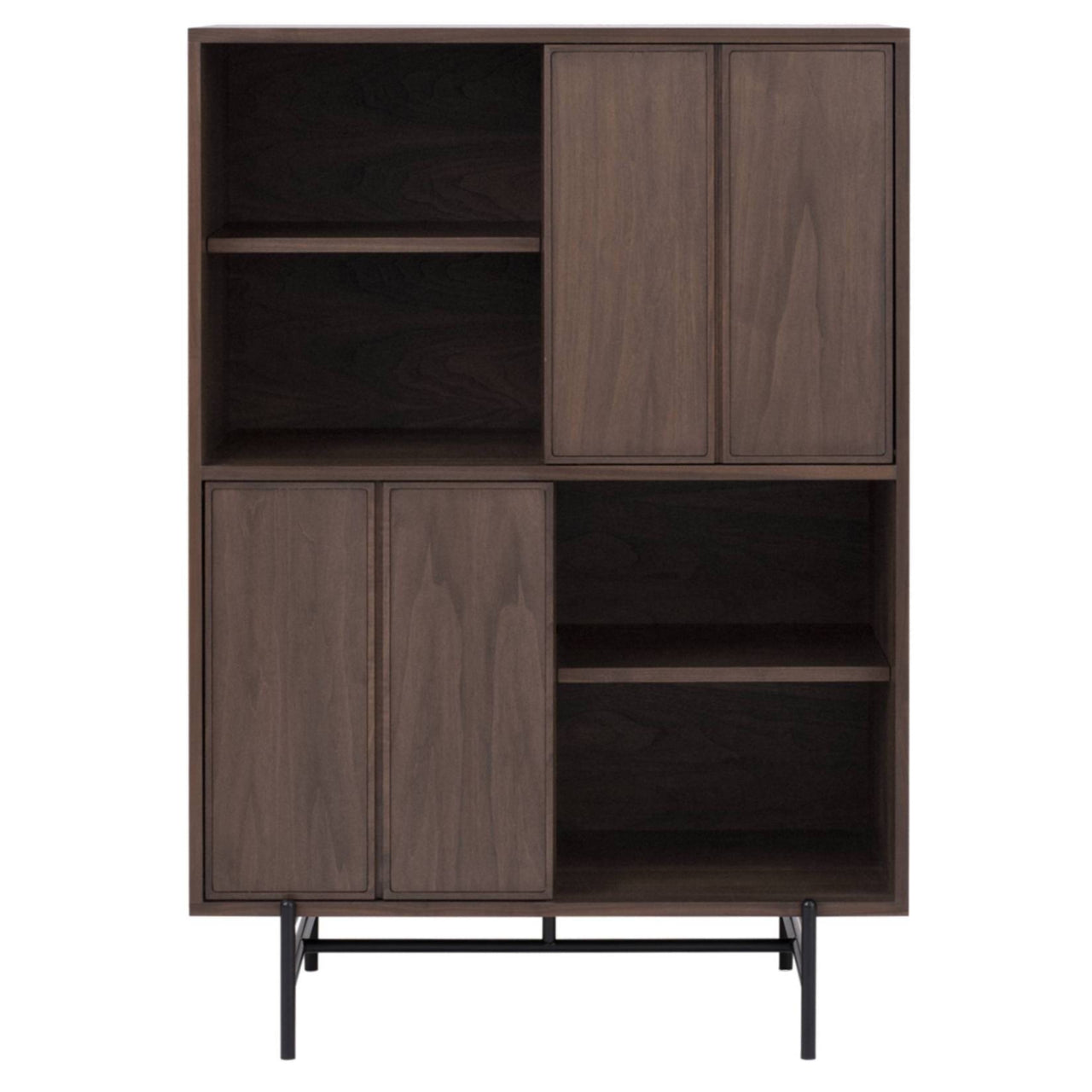 Canvas Cabinet Wood: Tall + Walnut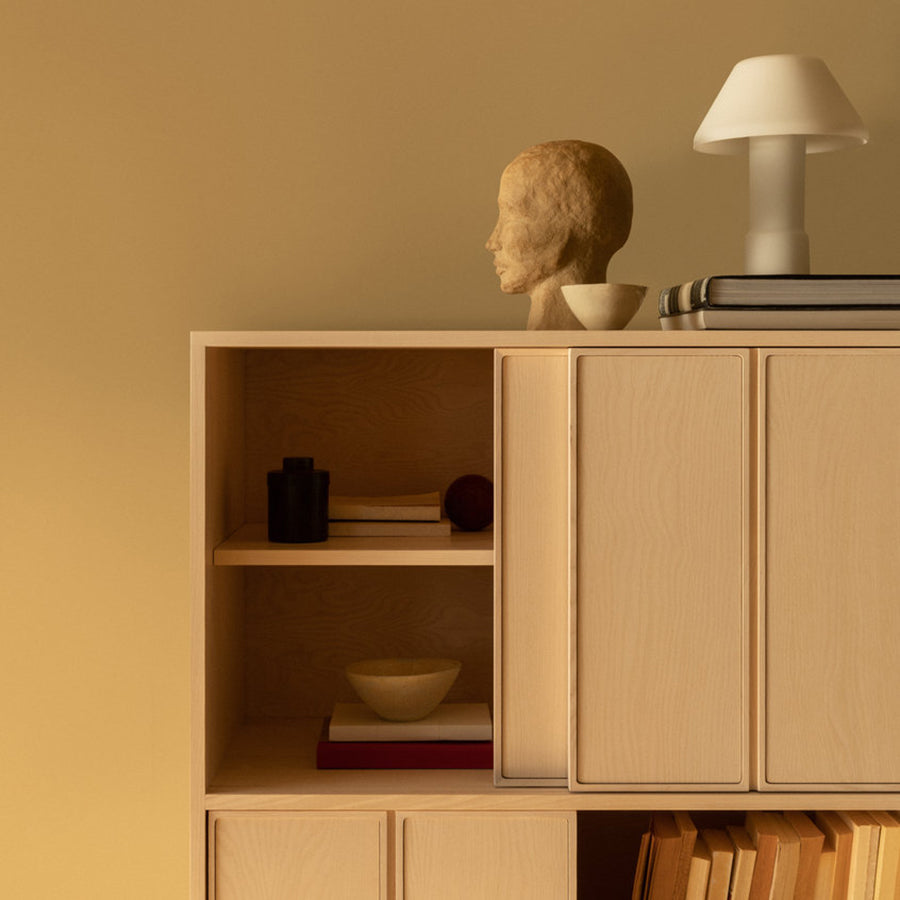 Canvas Cabinet Wood: Tall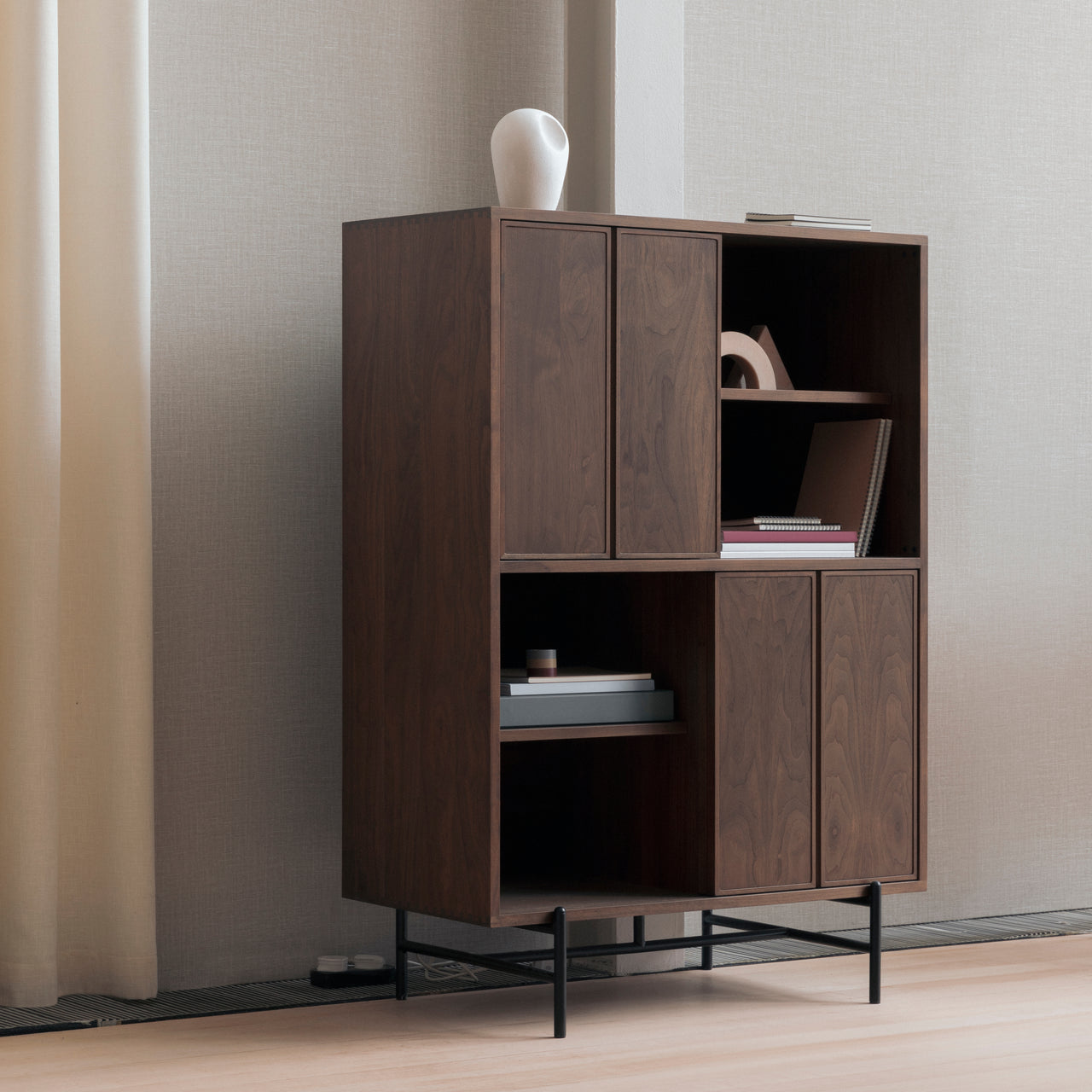 Canvas Cabinet Wood: Tall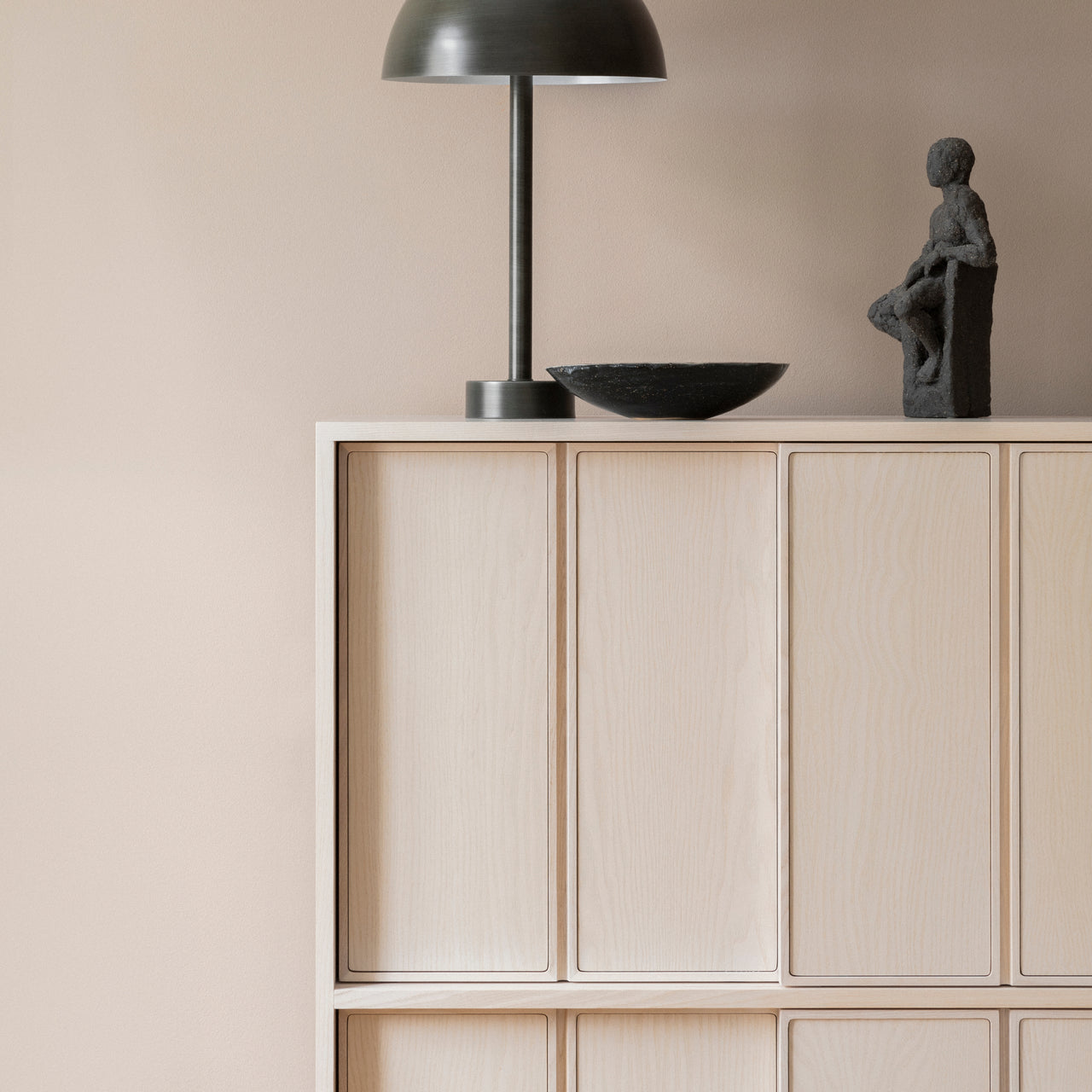 Canvas Cabinet Wood: Tall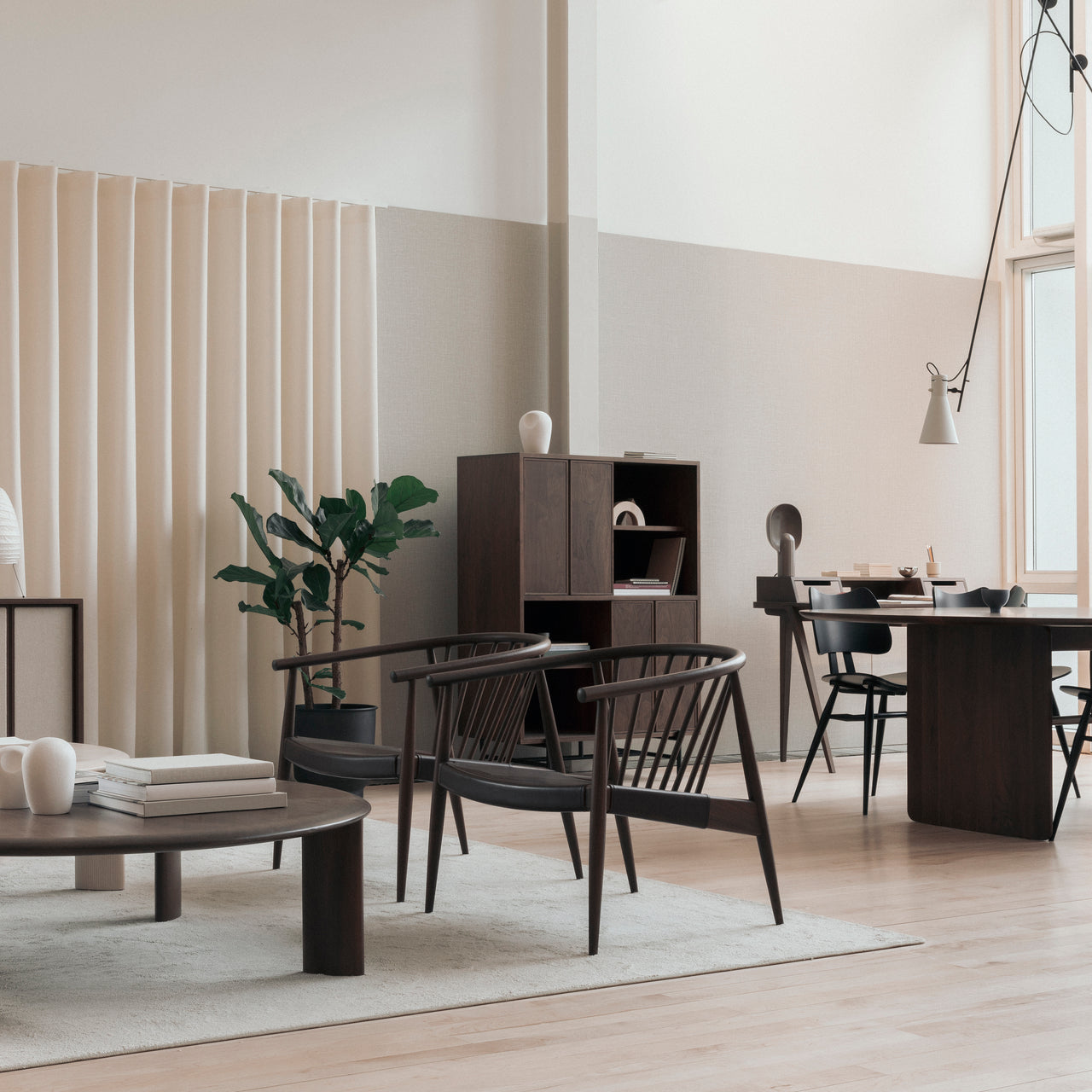 Canvas Cabinet Wood: Tall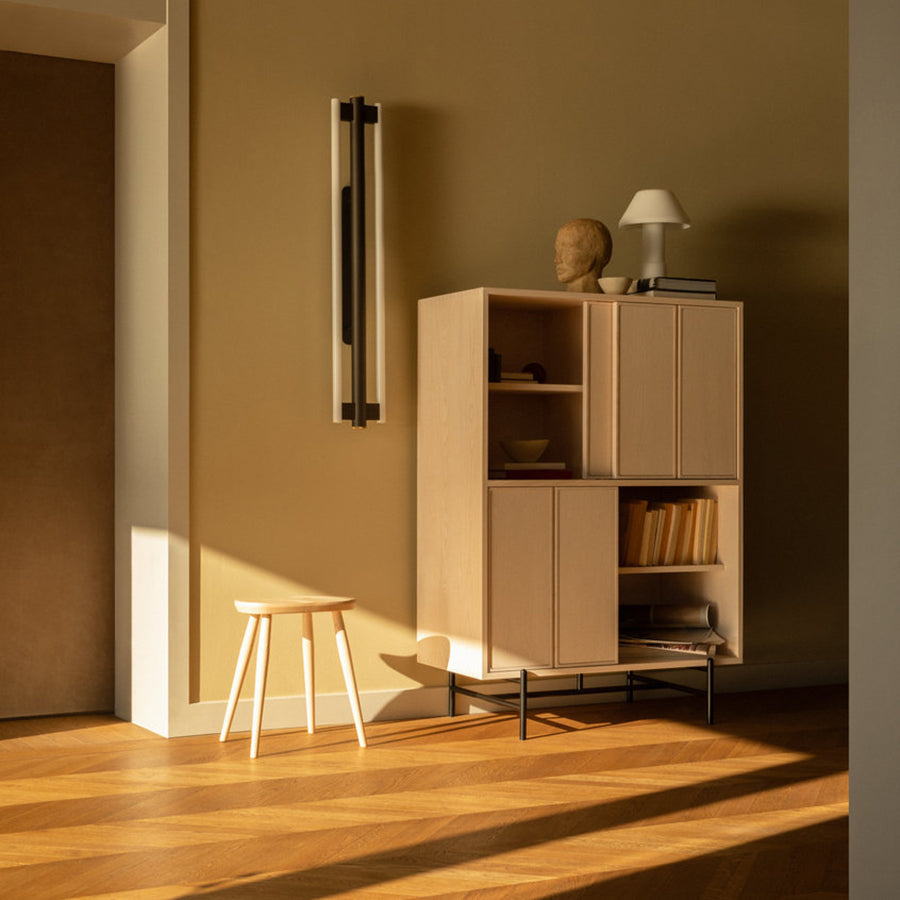 insitu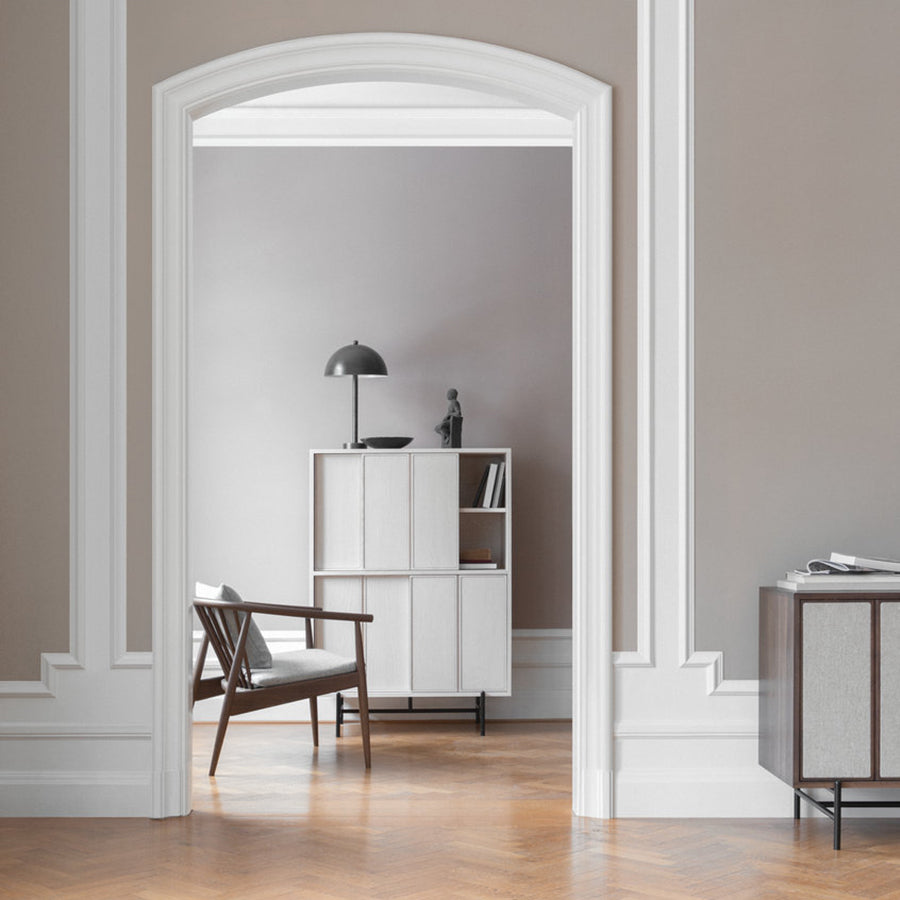 insitu
Canvas Cabinet Wood: Tall
---
---
In the tall double-decker cabinet, L. Ercolani supplants its Canvas collection with a beautifully turned out all-wood variation. Copenhagen's Norm Architects honors traditional craftsmanship in the use of techniques like dovetail joints as the way the double-panel sliding doors are actually constructed as a single panel, with the center groove functioning as the handle. Fashioned in a choice of contemporary ash or walnut finishes, the cabinet is grounded by a linear black steel base. 
Size
52.8" h x 37" w x 19.3" d (134x94x49cm)
Material
Ash or walnut, steel
Brand
L. Ercolani
With its 100-year anniversary, the heritage British furniture company founded by Lucian Ercolani is rebranded as as the premium brand L. Ercolani. Embodying the classic collection he pioneered, it also encompasses  new works from an international slate of designers like Norm Architects, Jonas Wagell, and Lars Beller Fjetland. Under Edward Tadros, current chairman and grandson of "the old man" as Lucien is fondly remembered, the legacy of well-built furniture continues at its headquarters in the  English countryside village of Princes Risborough.  
Best known for the iconic midcentury Originals that are still produced today, Ercolani developed a contemporary version of handmade British furniture initially inspired by classic Windsor styles. After surviving the Great Depression, two world wars, several recessions, and global competition, the company moves robustly into a new century buttressed by its uncompromising values and unstinting craftsmanship.
Designer
Norm Architects
"Norms aren't boring," Jonas Bjerre-Poulsen of Norm Architects says, reflecting on the name of his Copenhagen-based design studio, formed with fellow architect Kasper Rønn. "On the contrary, the firm wants to make use of all that centuries-old wisdom that we now know as design." Norm encompasses furniture, dinner service, kitchenware and lighting fixtures as well as architecture projects with third partner Linda Korndal.
"There's something in our design culture that's born out of our connection to the Nordic climate, to the crafts and the natural materials that surround us, and that 'something' makes us stand out," Jonas says. Norm Architects has garnered numerous prestigious awards such as Red Dot, IF Design Award and Design Plus Award. Jonas focuses on aesthetics and Kasper concentrates on technology but the lines are often blurred on any offering, says Jonas. "You should be able to look at it in 10, 20 years' time and still find it useful and beautiful."