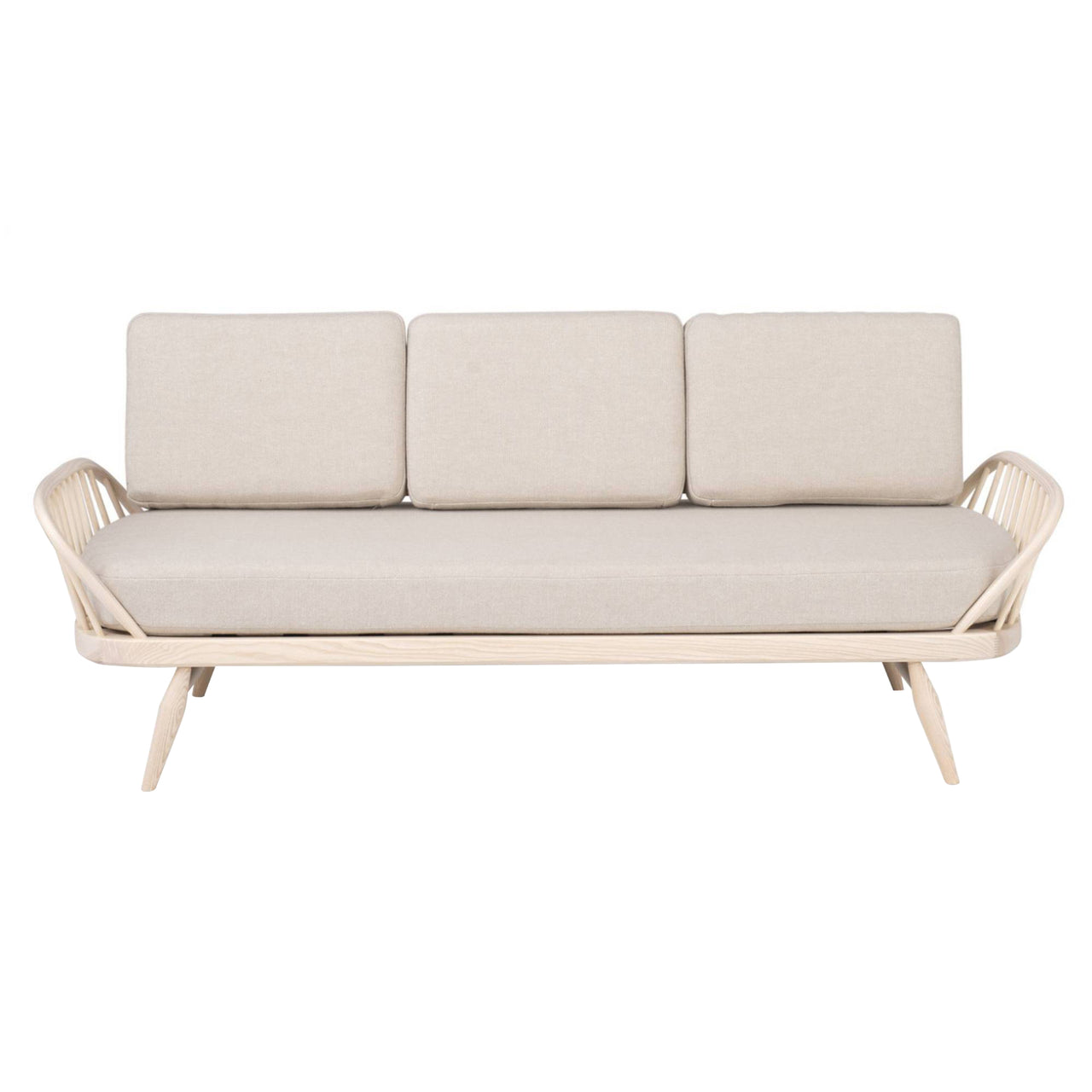 Originals Studio Couch: Natural Ash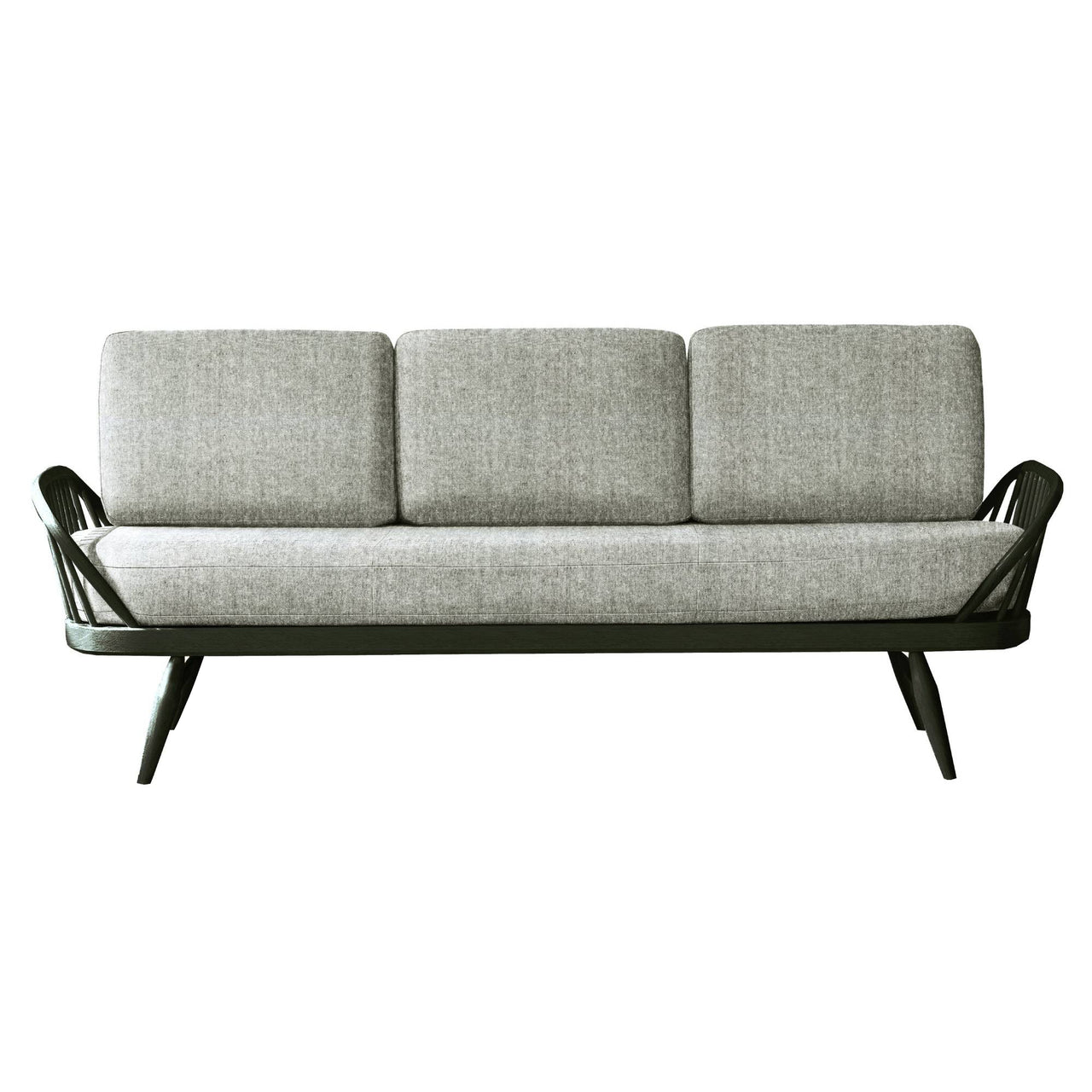 Originals Studio Couch: Black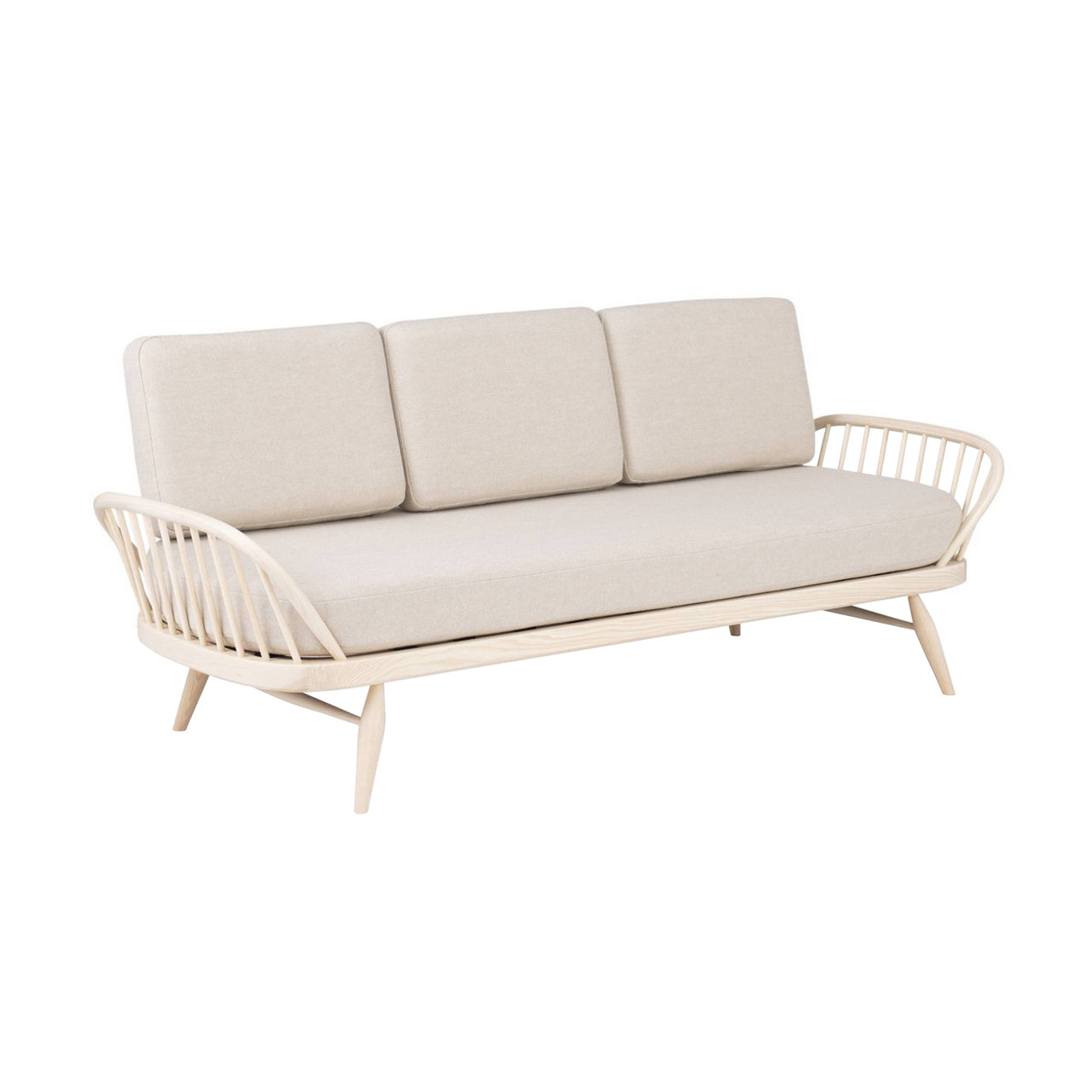 Originals Studio Couch: Natural Ash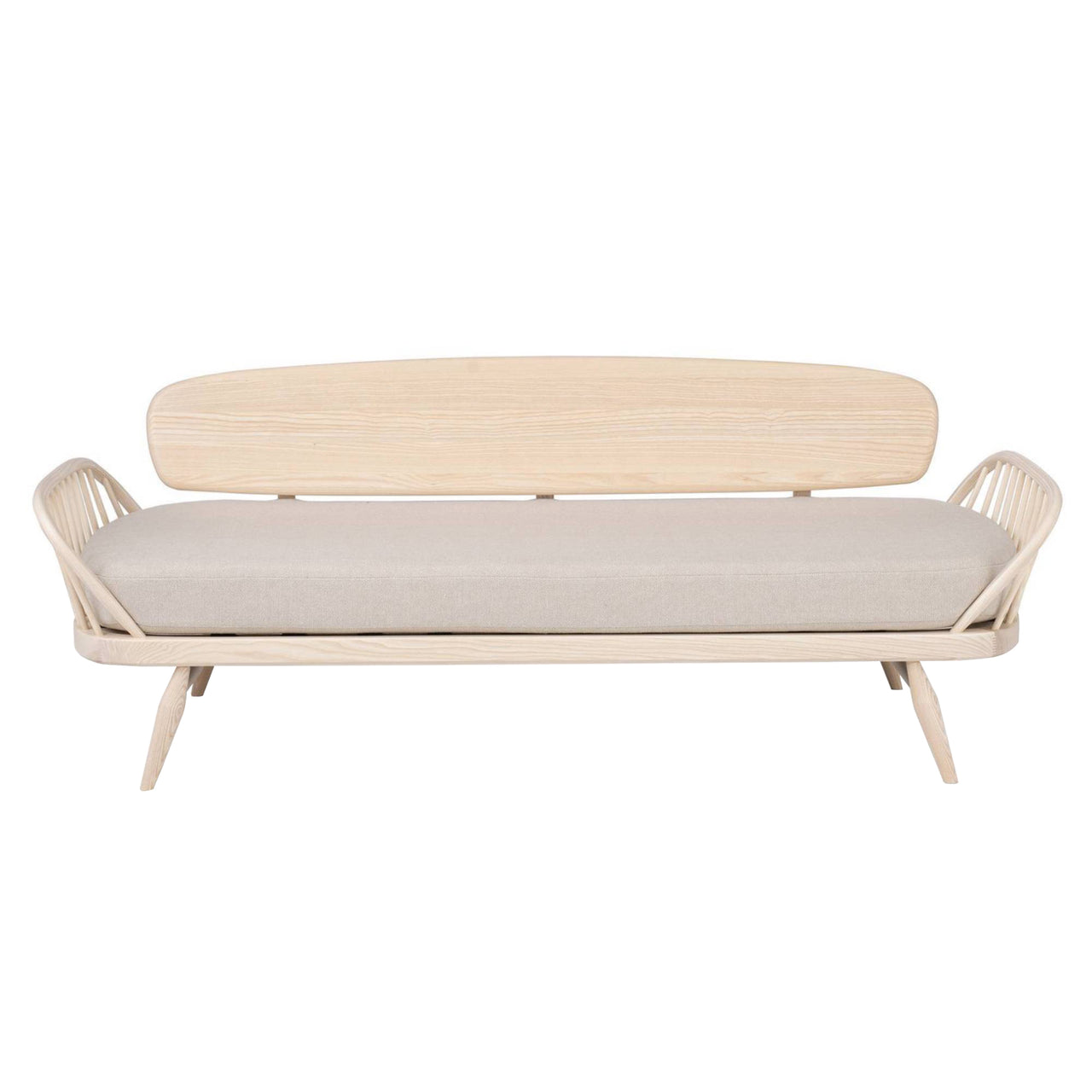 Originals Studio Couch: Natural Ash
Originals Studio Couch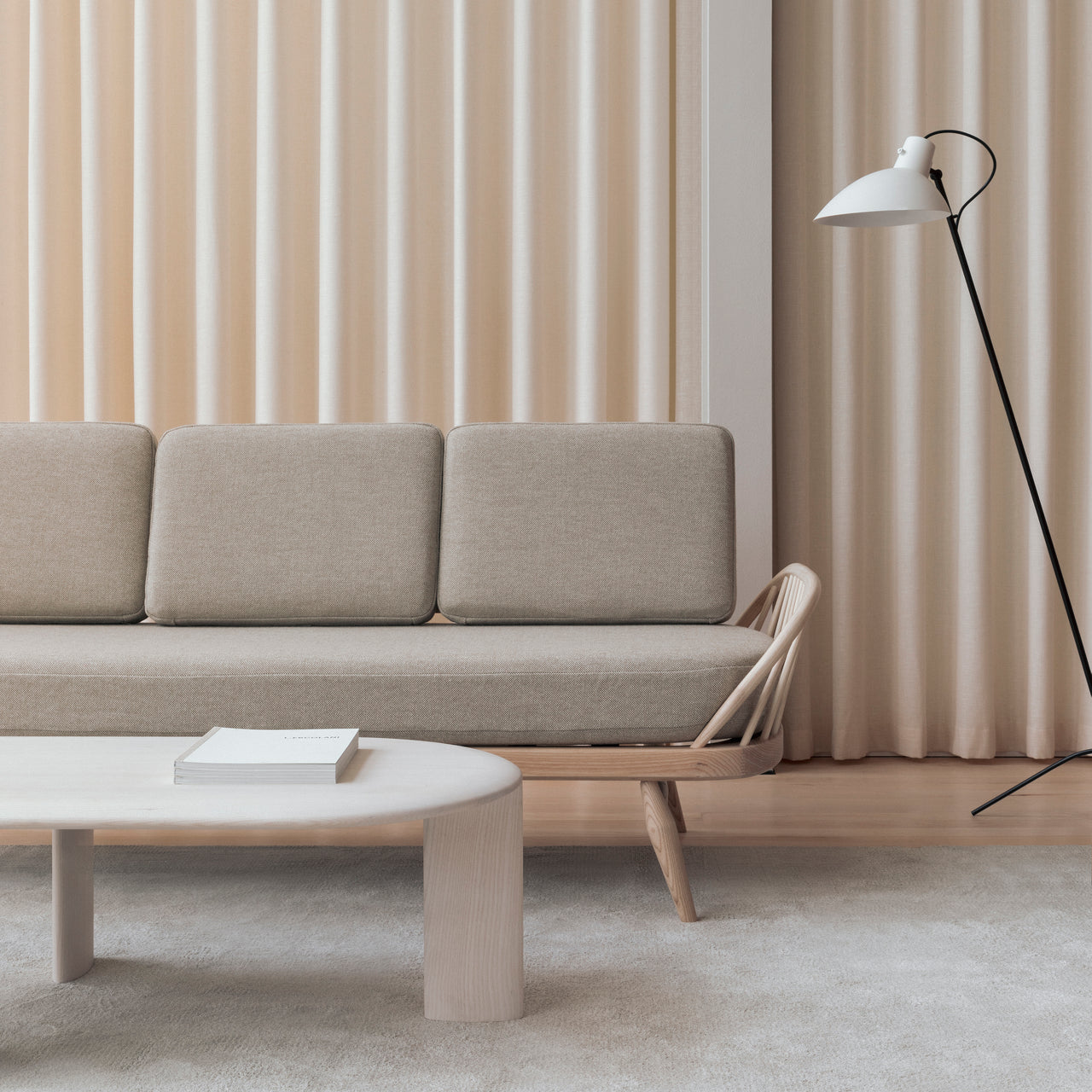 Originals Studio Couch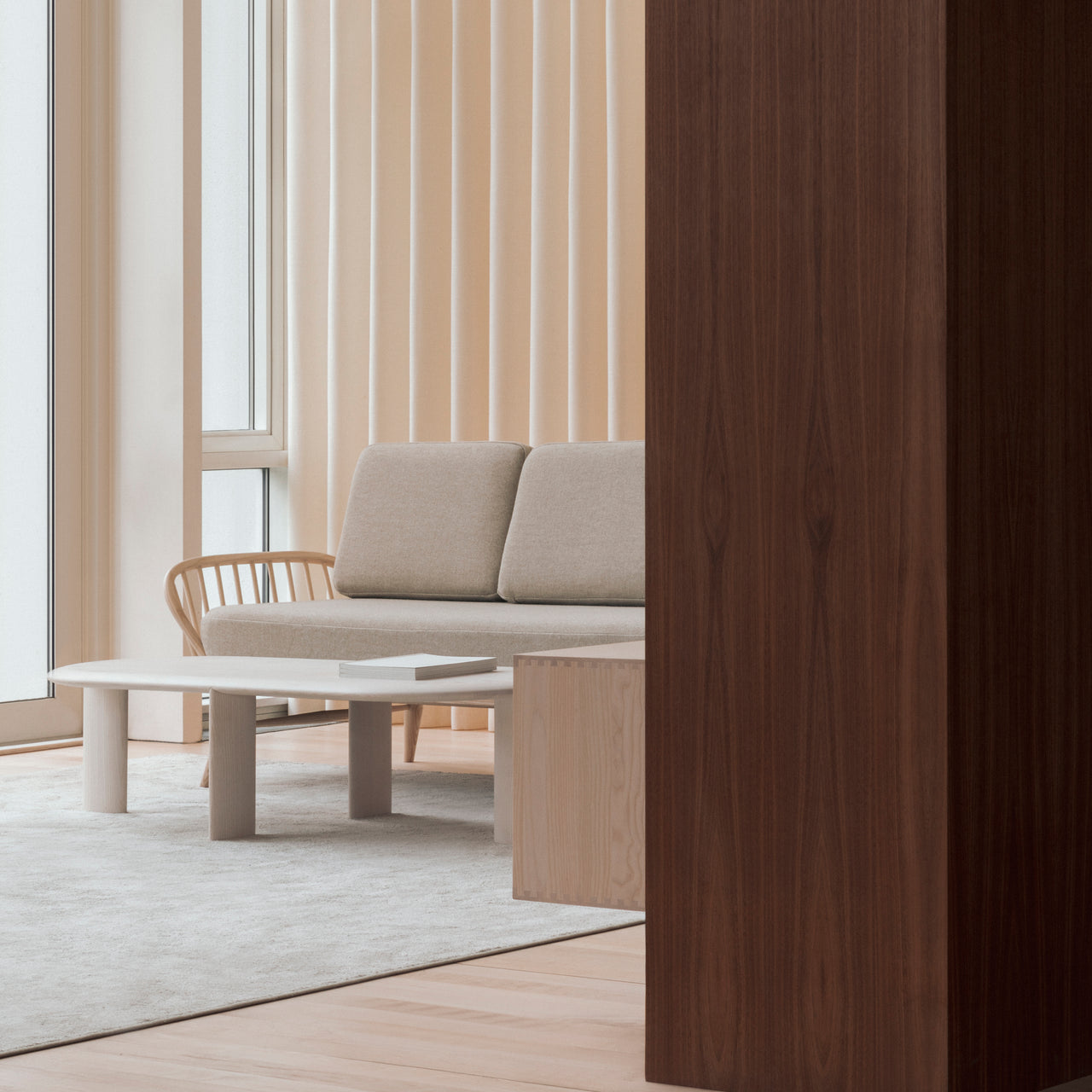 Originals Studio Couch
Originals Studio Couch
Originals Studio Couch
Originals Studio Couch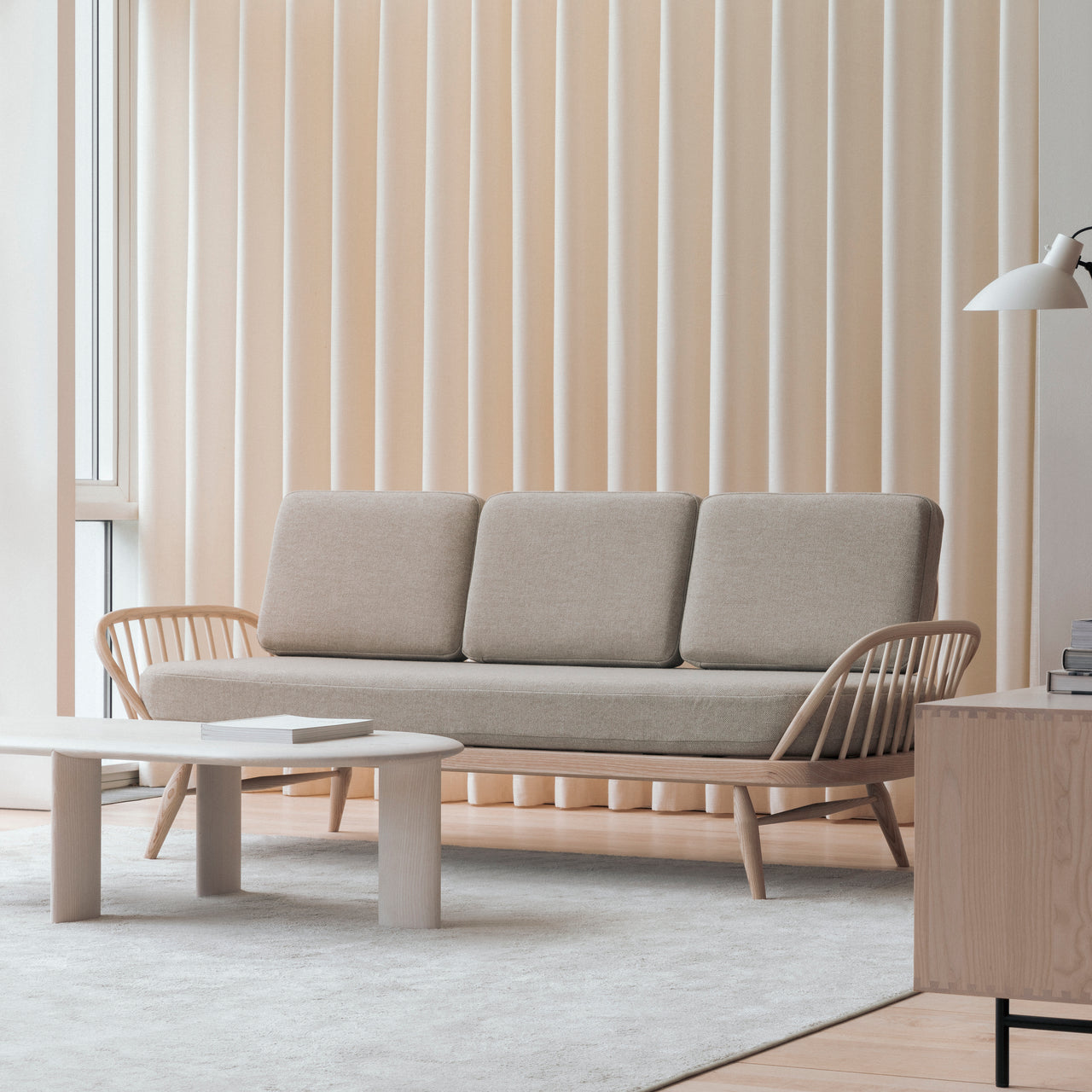 insitu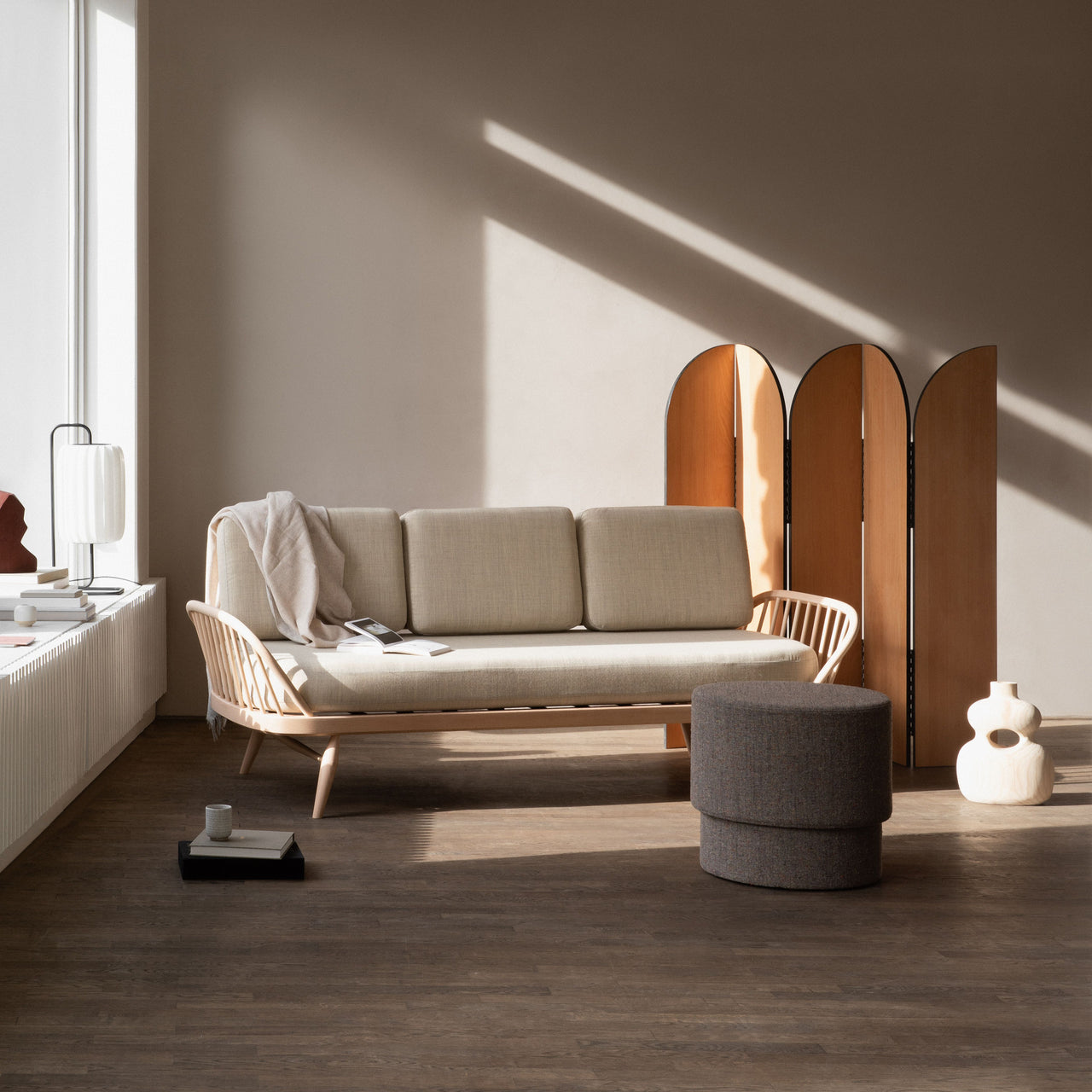 insitu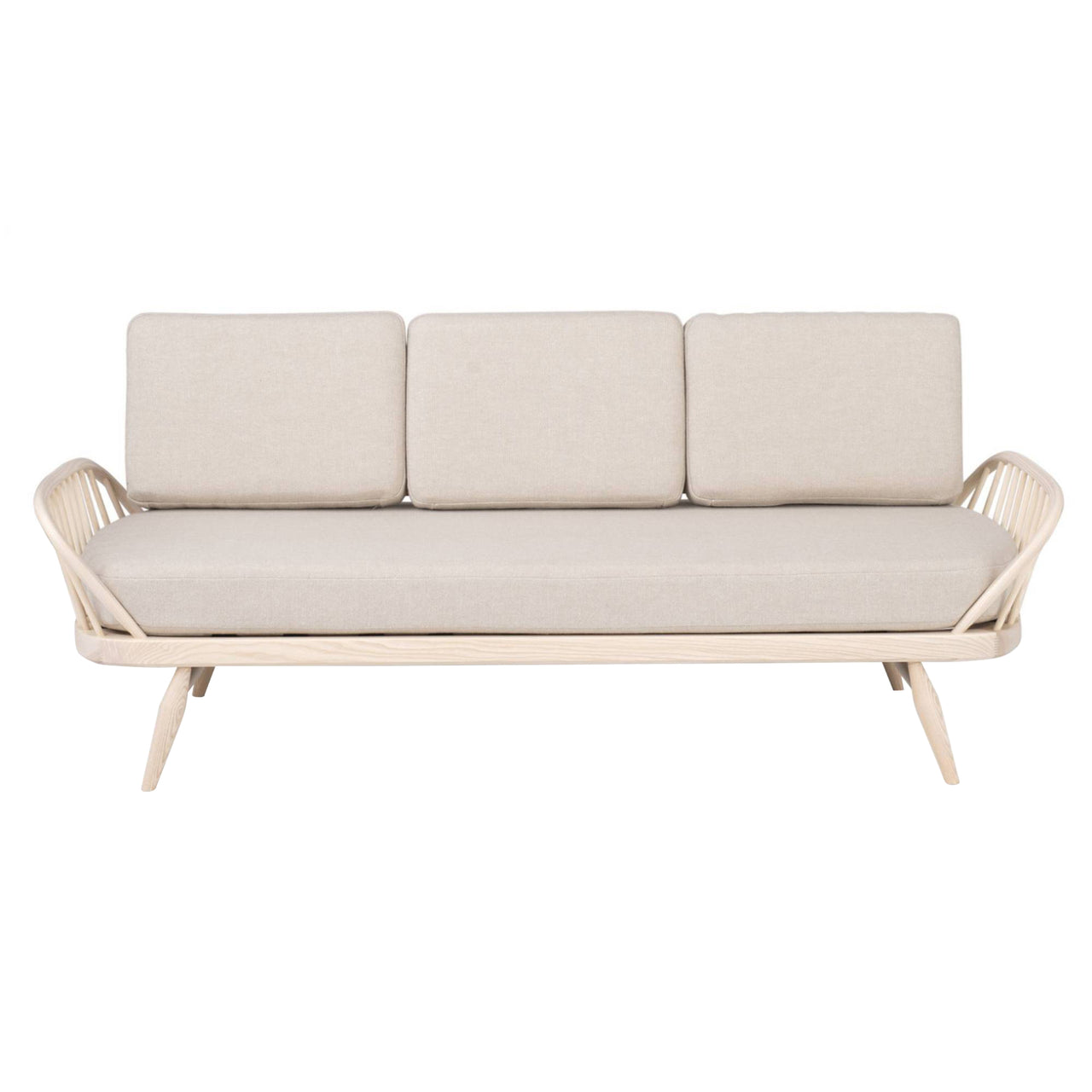 Originals Studio Couch: Natural Ash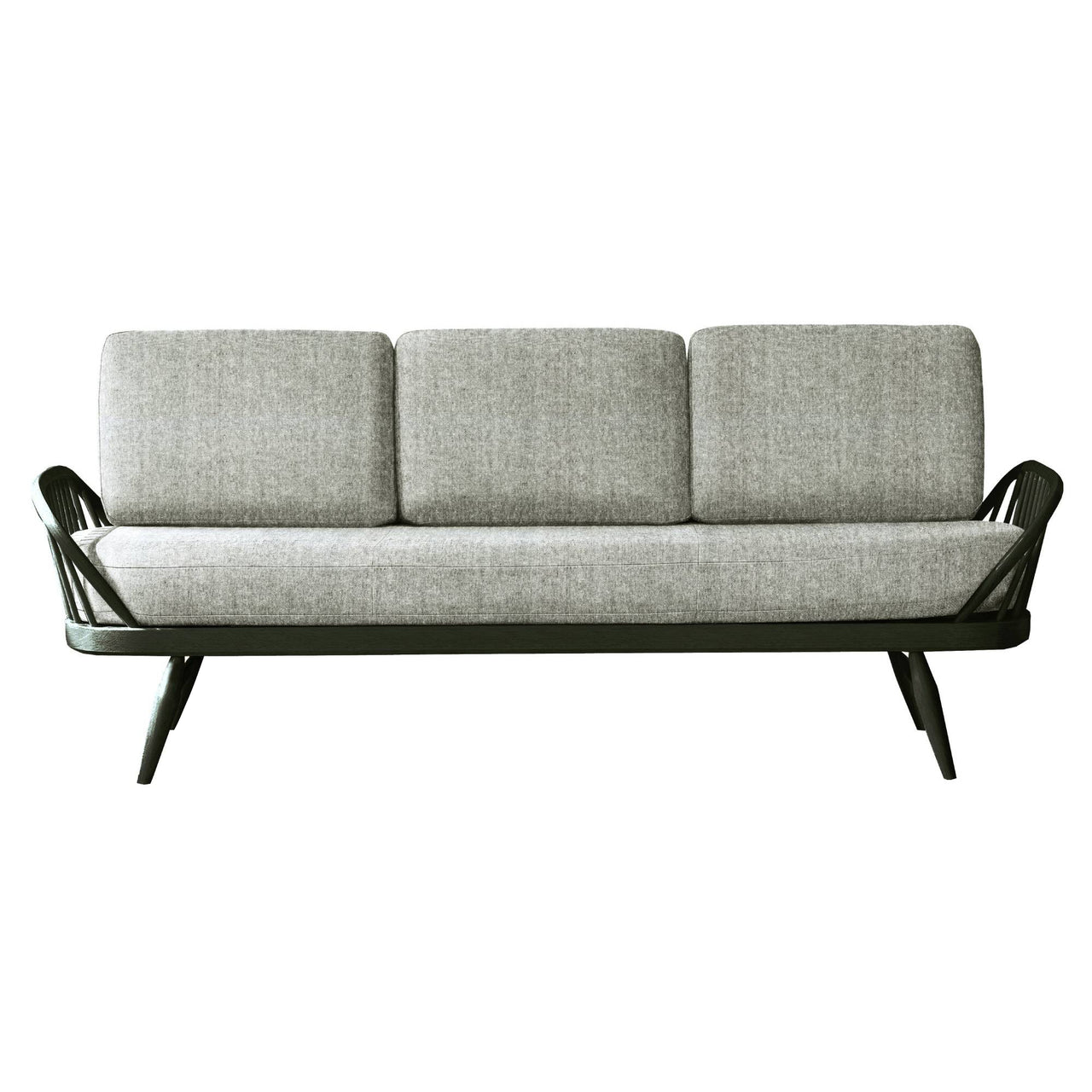 Originals Studio Couch: Black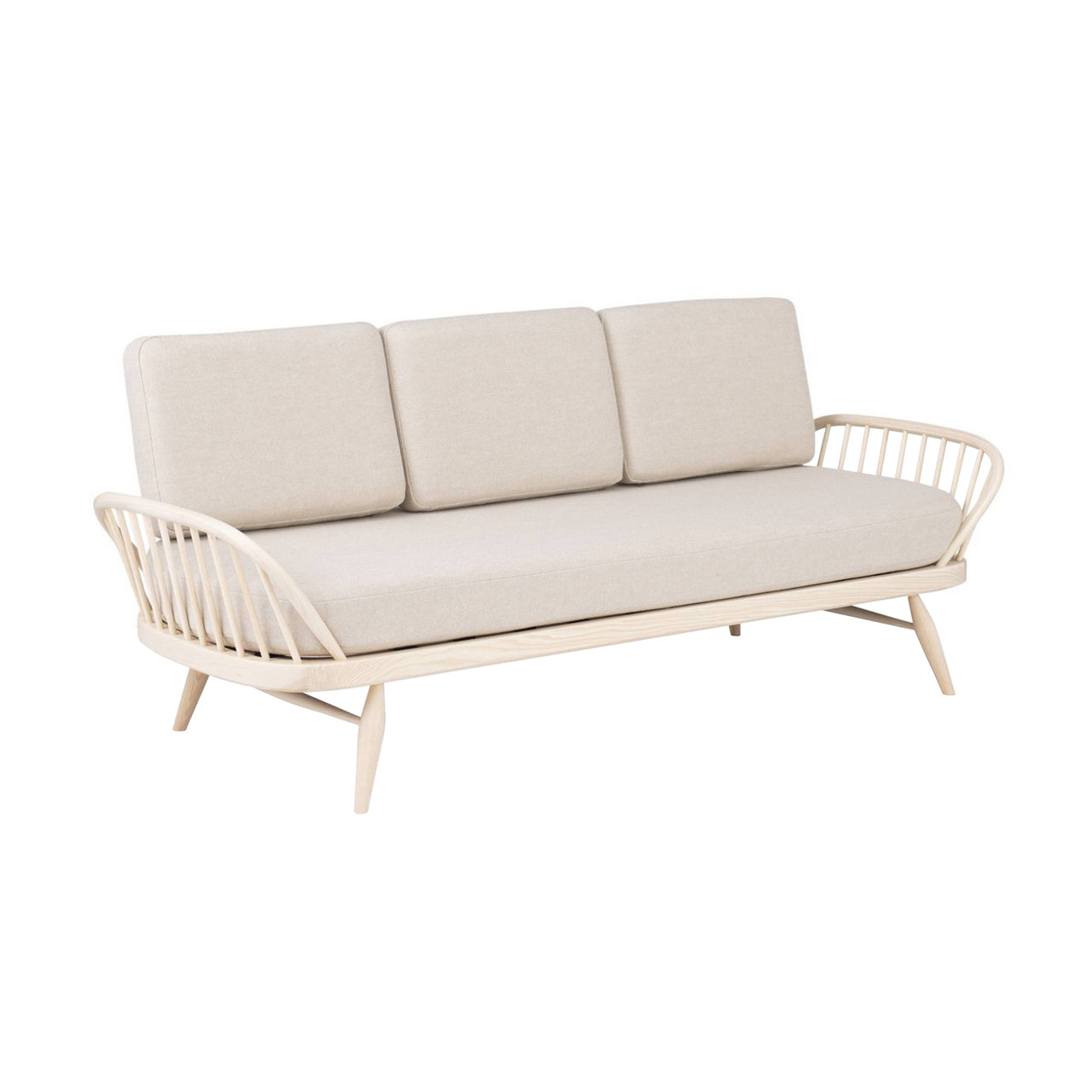 Originals Studio Couch: Natural Ash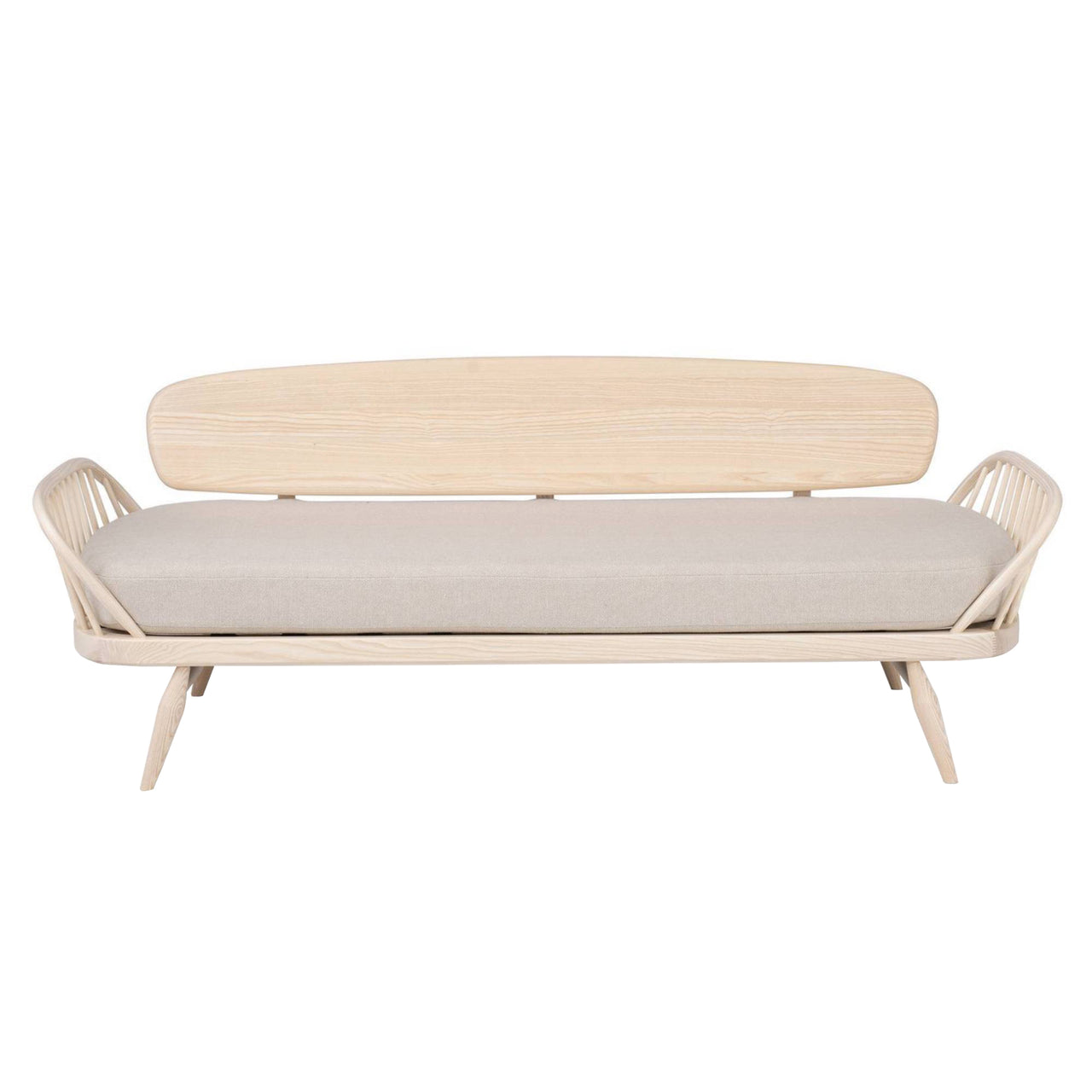 Originals Studio Couch: Natural Ash
Originals Studio Couch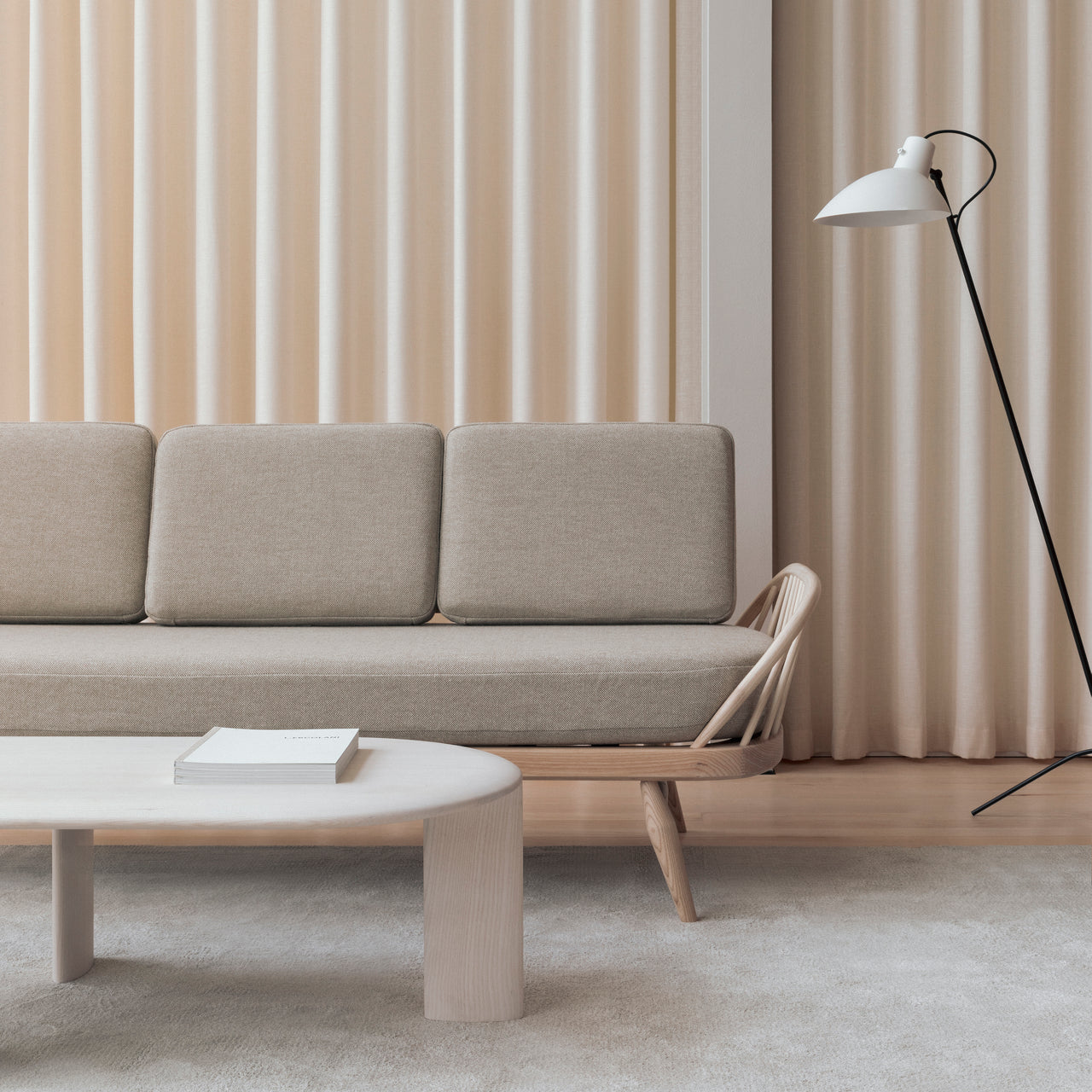 Originals Studio Couch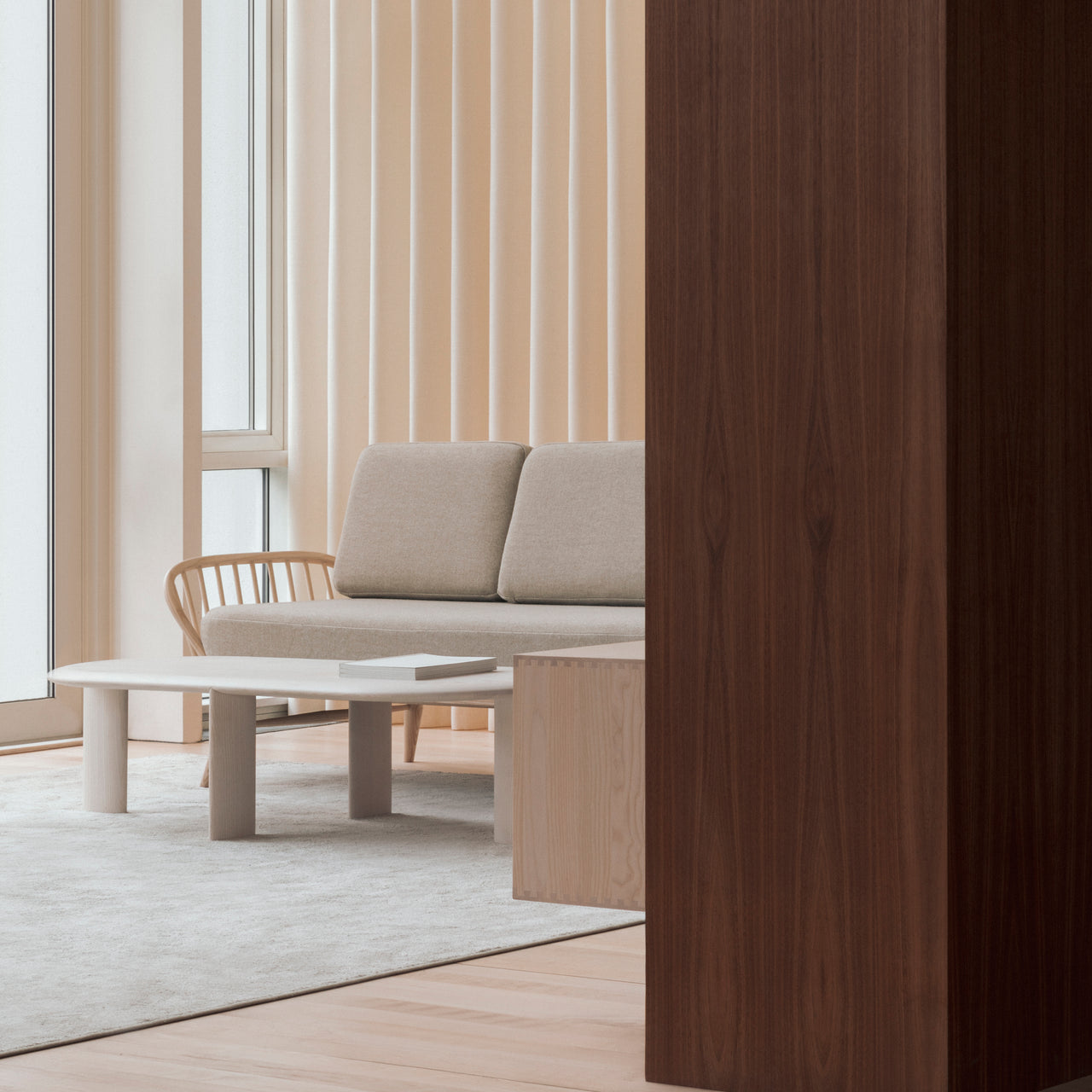 Originals Studio Couch
Originals Studio Couch
Originals Studio Couch
Originals Studio Couch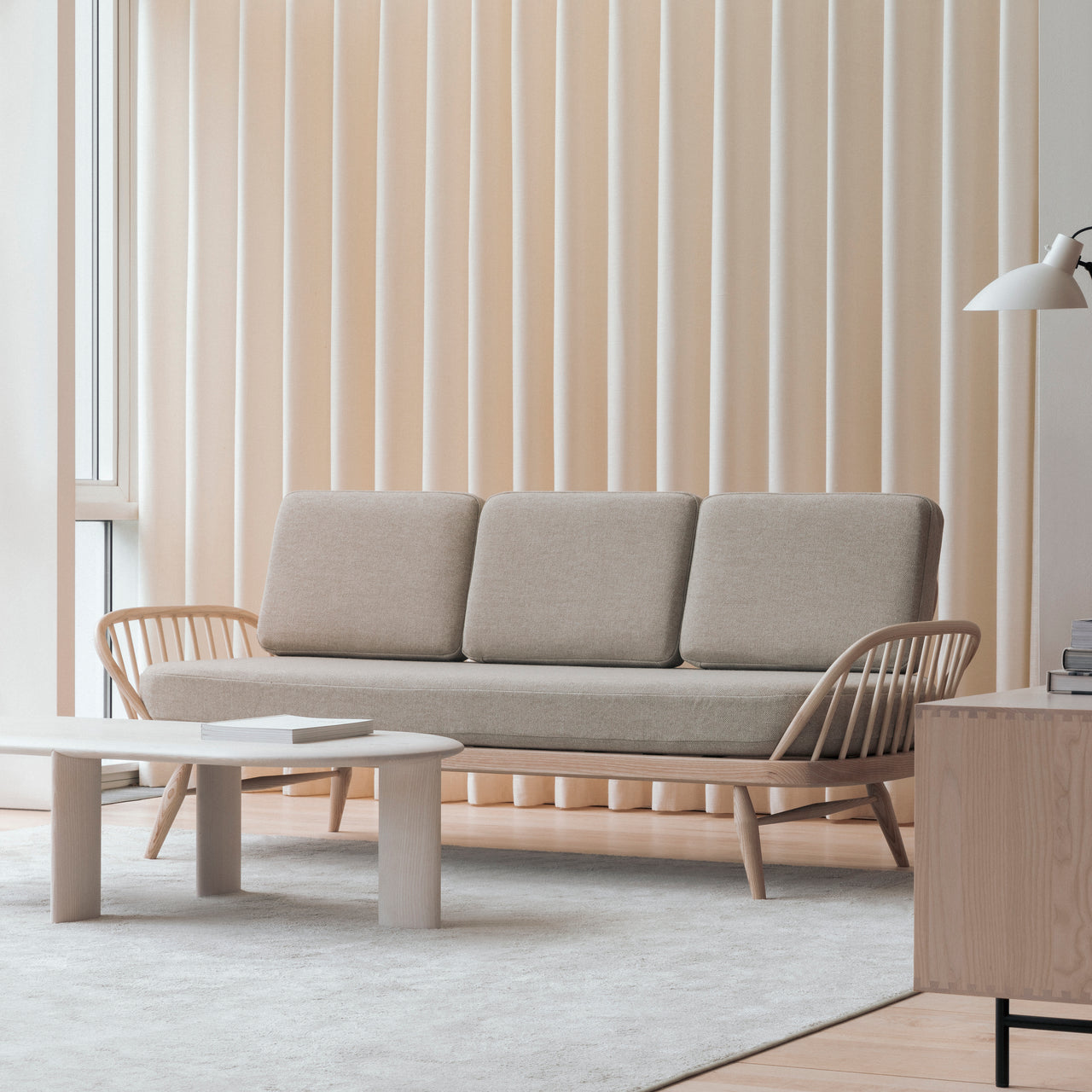 insitu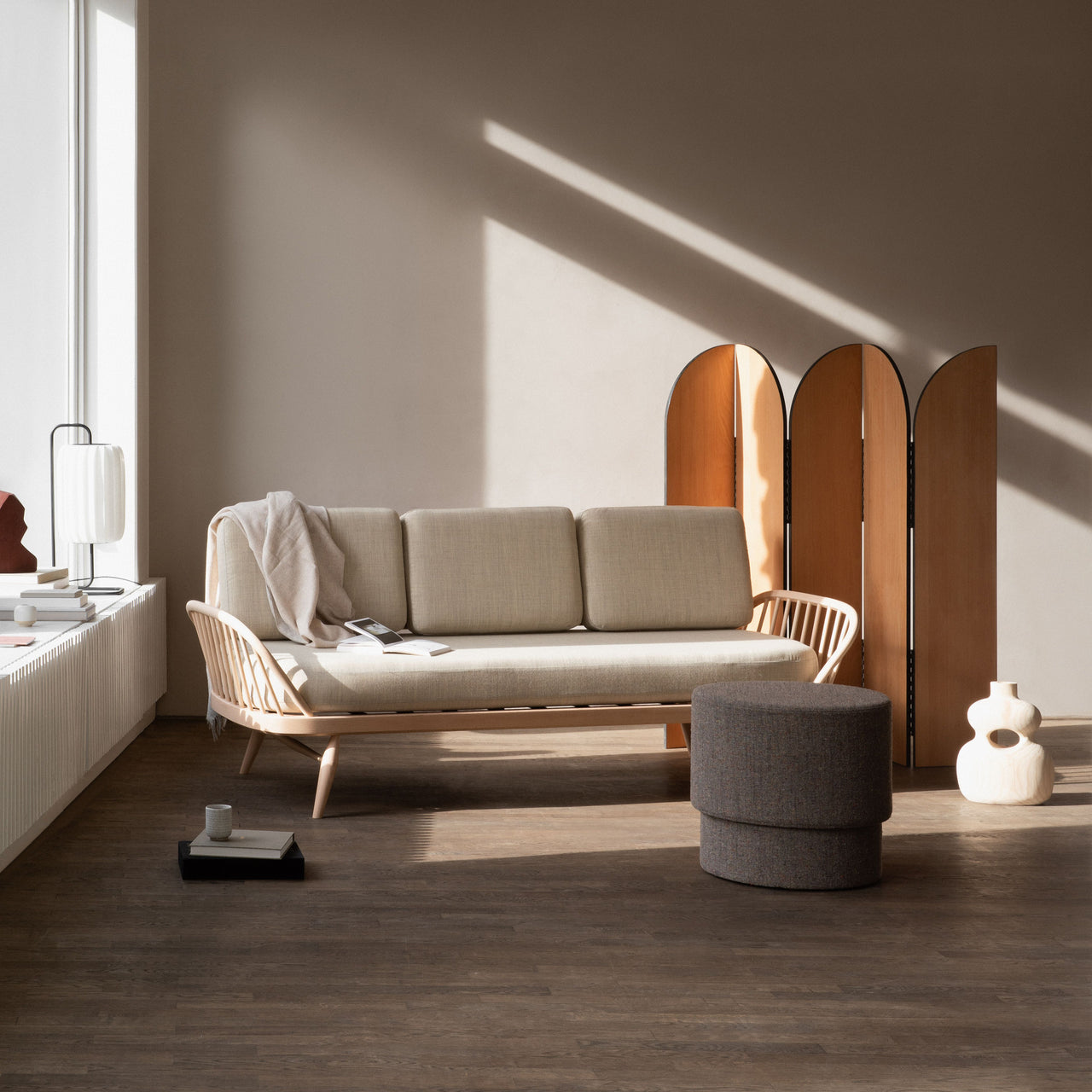 insitu
---
---
An entire generation of Brits grew up during the postwar years with this beloved design and now L. Ercolani has reissued the iconic Originals Studio Couch in updated colors and in upholstery offerings by maverick textile-wallpaper house Timorous Beasties. The Studio Couch launched in 1956, a dual-purpose space-saving choice that doubled as a settee and, should a guest grow drowsy, as a bed. (Advertisements from the time even show it made up with bed sheets.) Part of the Originals range, identified by both its sturdy and timeless lines and the combination of woods. Finely grained elm is used for the broad back panel; steam-bent beech fashions the graceful curves of the frame, with tapered spindles and arched arm rests. With cushions that can be covered in a nearly endless selection of fabrics, the couch's inherent lightness and clean lines fit any room imaginable. The furniture introduced by the company's founder, Lucian Ercolani, during the mid-20th century, made the company's name and earned him an OBE from the crown for his achievements, signaling quite a journey for the Italian immigrant, who originally moved to the UK when he was just 10 in 1898.
Size
34.3" h x 80.7" w x 31.1" d (87x205x79cm)
Seat: 17.7" h x 74" w x 21.3" d (45x188x54cm)
Arm Height: 22.6" (57.5cm)
Material
Ash, oak or walnut
Details
Fabric 1: Main Line Flax, Sumi, Synergy
Fabric 2: Yoredale
Fabric 3: Hallingdal 65, Remix 3, Safire
COM and COL are available on request
Brand
L. Ercolani
With its 100-year anniversary, the heritage British furniture company founded by Lucian Ercolani is rebranded as as the premium brand L. Ercolani. Embodying the classic collection he pioneered, it also encompasses  new works from an international slate of designers like Norm Architects, Jonas Wagell, and Lars Beller Fjetland. Under Edward Tadros, current chairman and grandson of "the old man" as Lucien is fondly remembered, the legacy of well-built furniture continues at its headquarters in the  English countryside village of Princes Risborough.  
Best known for the iconic midcentury Originals that are still produced today, Ercolani developed a contemporary version of handmade British furniture initially inspired by classic Windsor styles. After surviving the Great Depression, two world wars, several recessions, and global competition, the company moves robustly into a new century buttressed by its uncompromising values and unstinting craftsmanship.