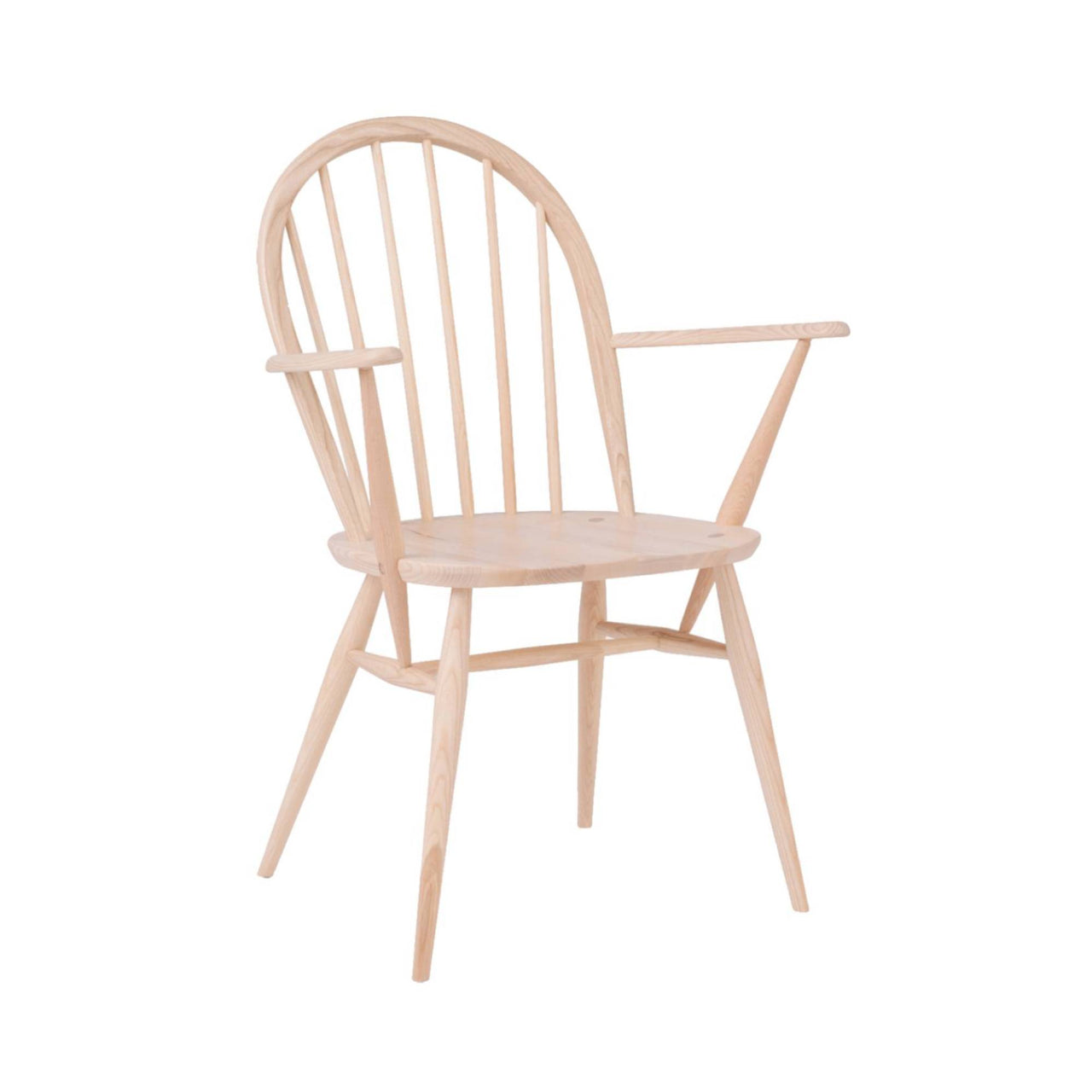 Originals Utility Dining Armchair: Natural Ash
Originals Utility Dining Armchair: Natural Ash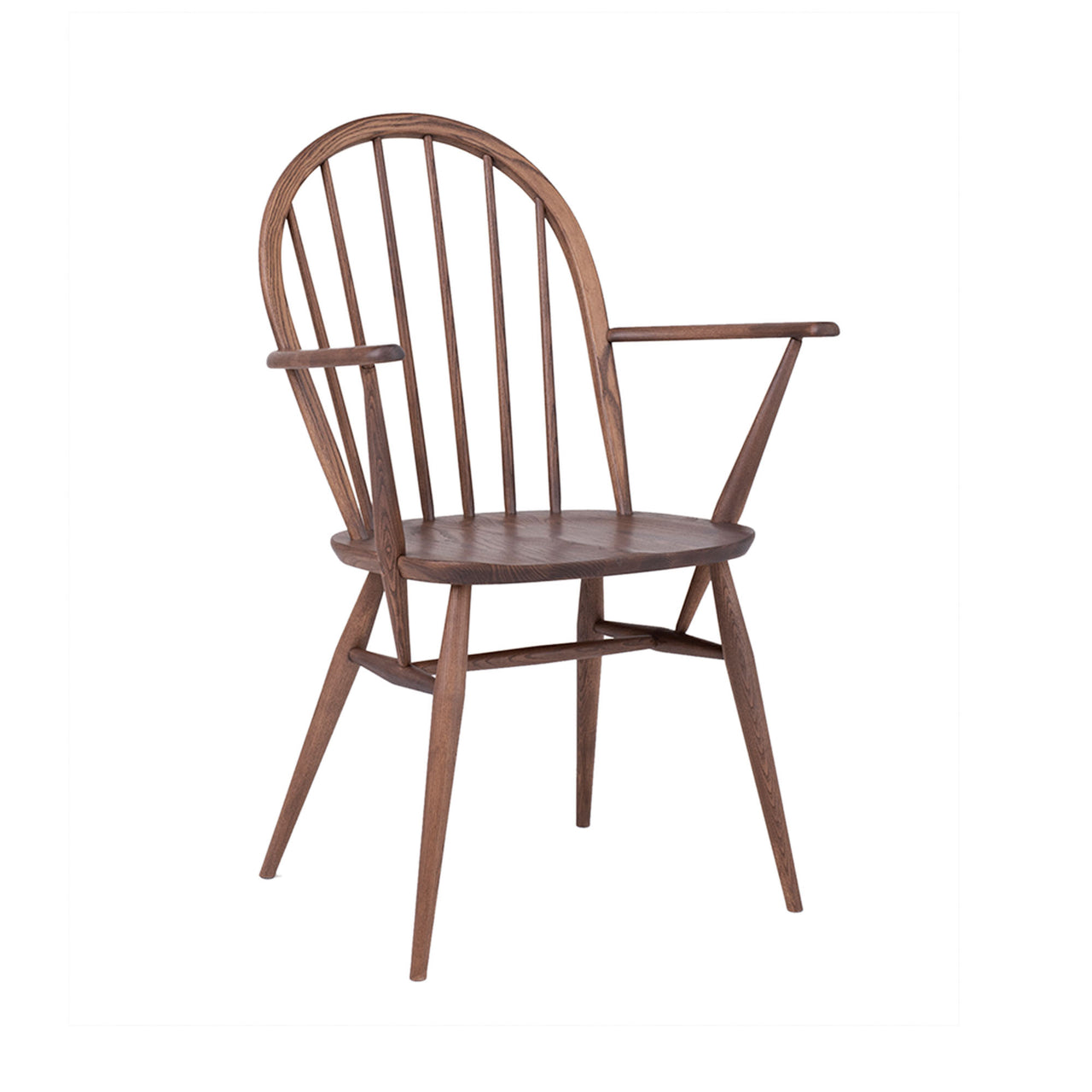 Originals Utility Dining Armchair: Stained Darkened Ash
Originals Utility Dining Armchair: Stained Darkened Ash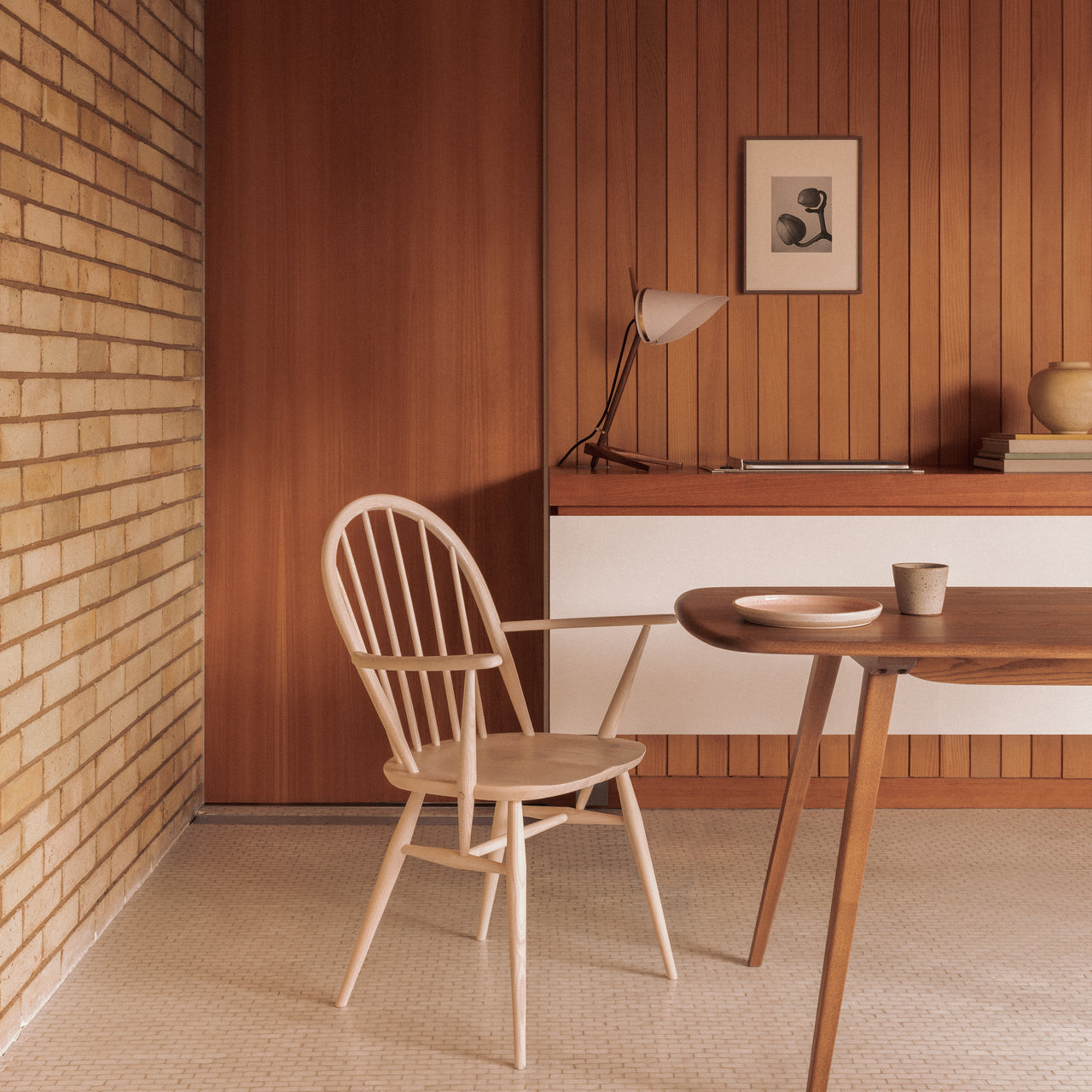 Originals Utility Dining Armchair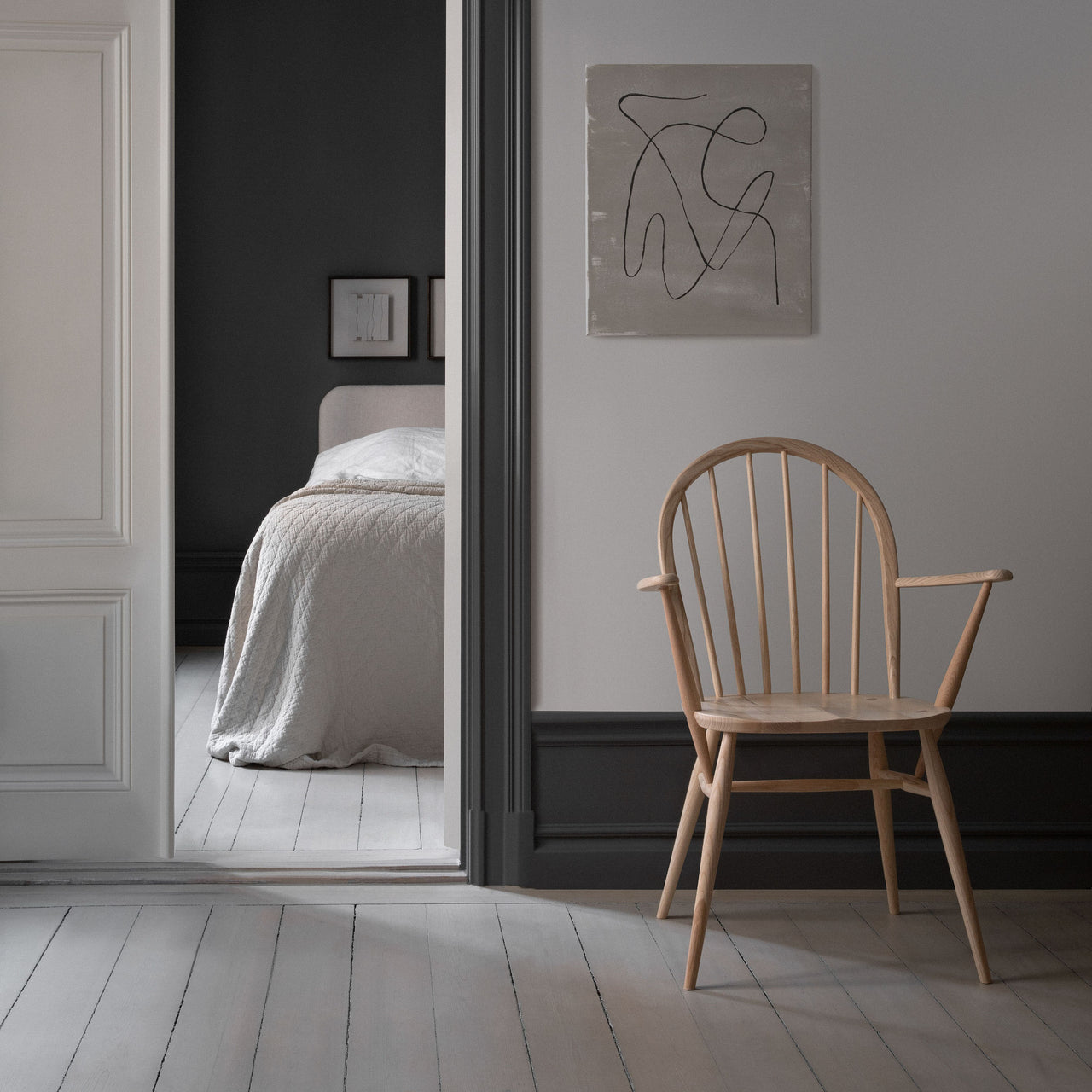 insitu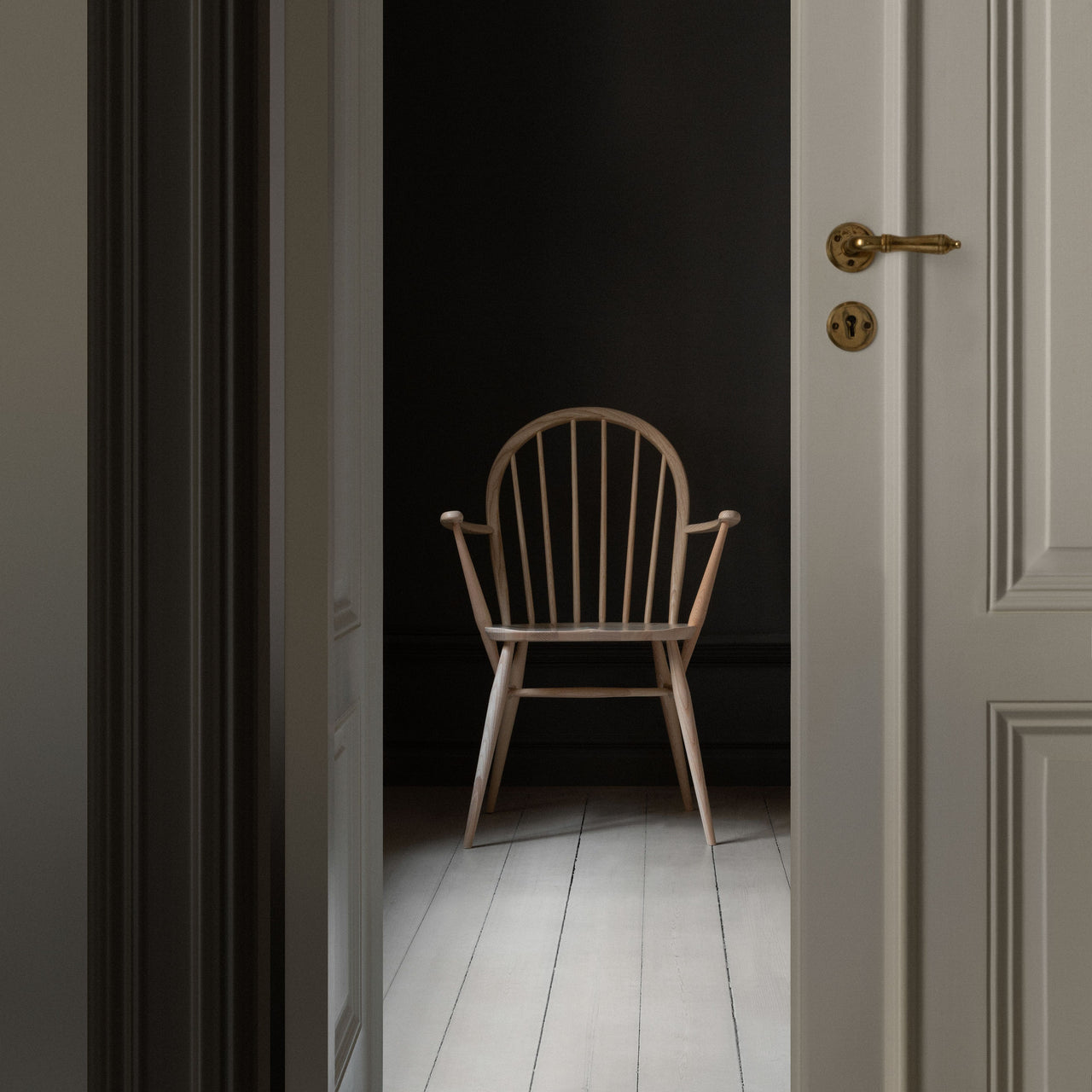 insitu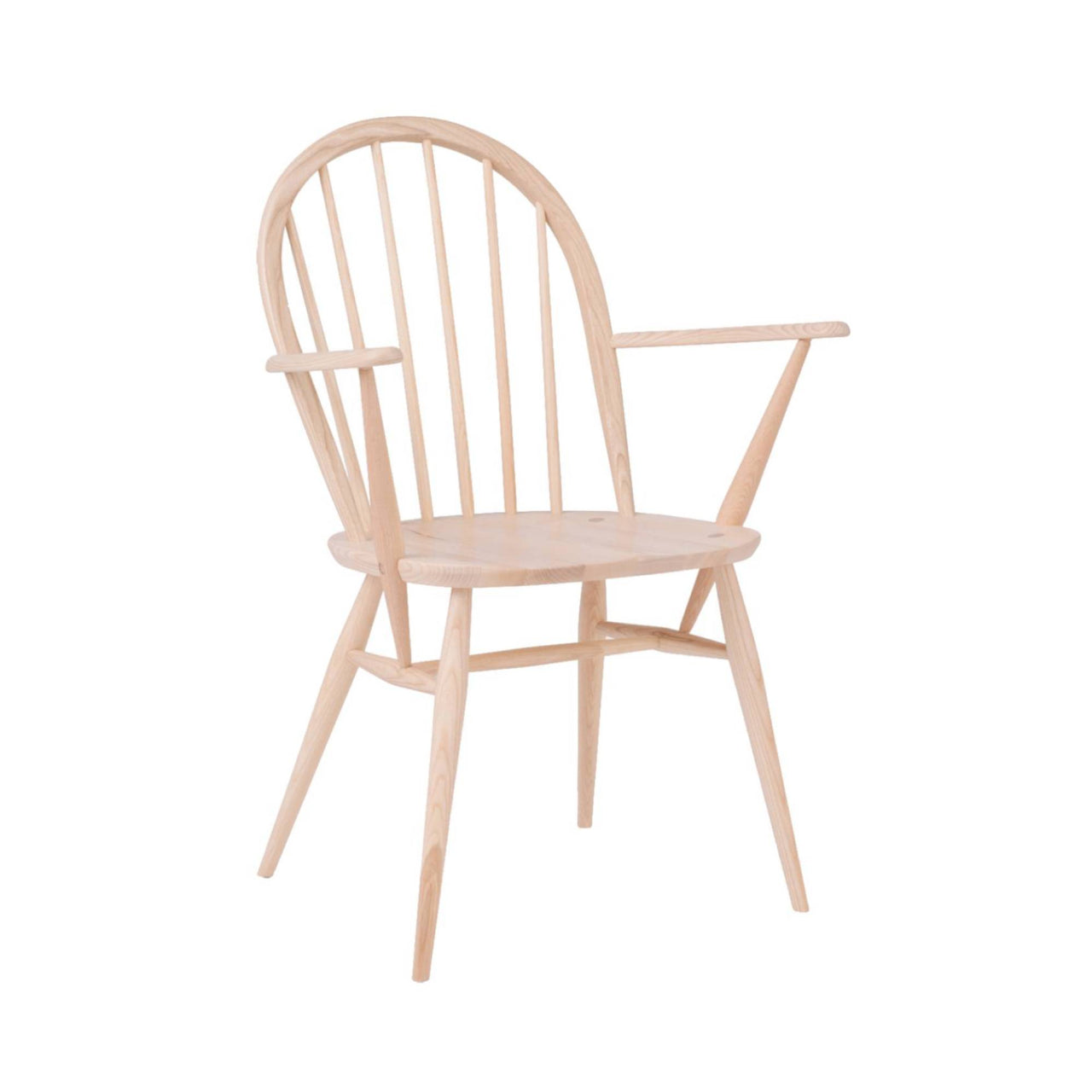 Originals Utility Dining Armchair: Natural Ash
Originals Utility Dining Armchair: Natural Ash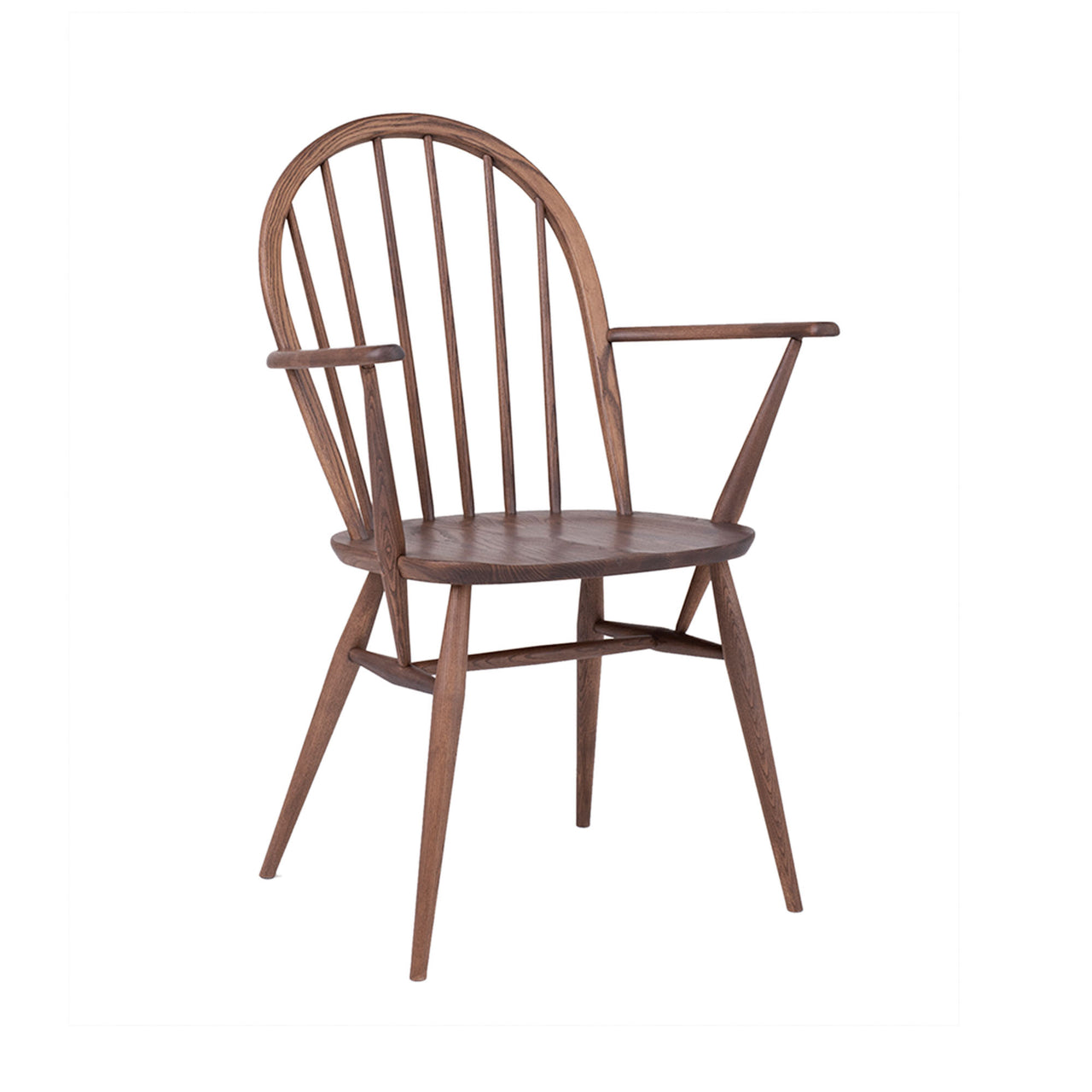 Originals Utility Dining Armchair: Stained Darkened Ash
Originals Utility Dining Armchair: Stained Darkened Ash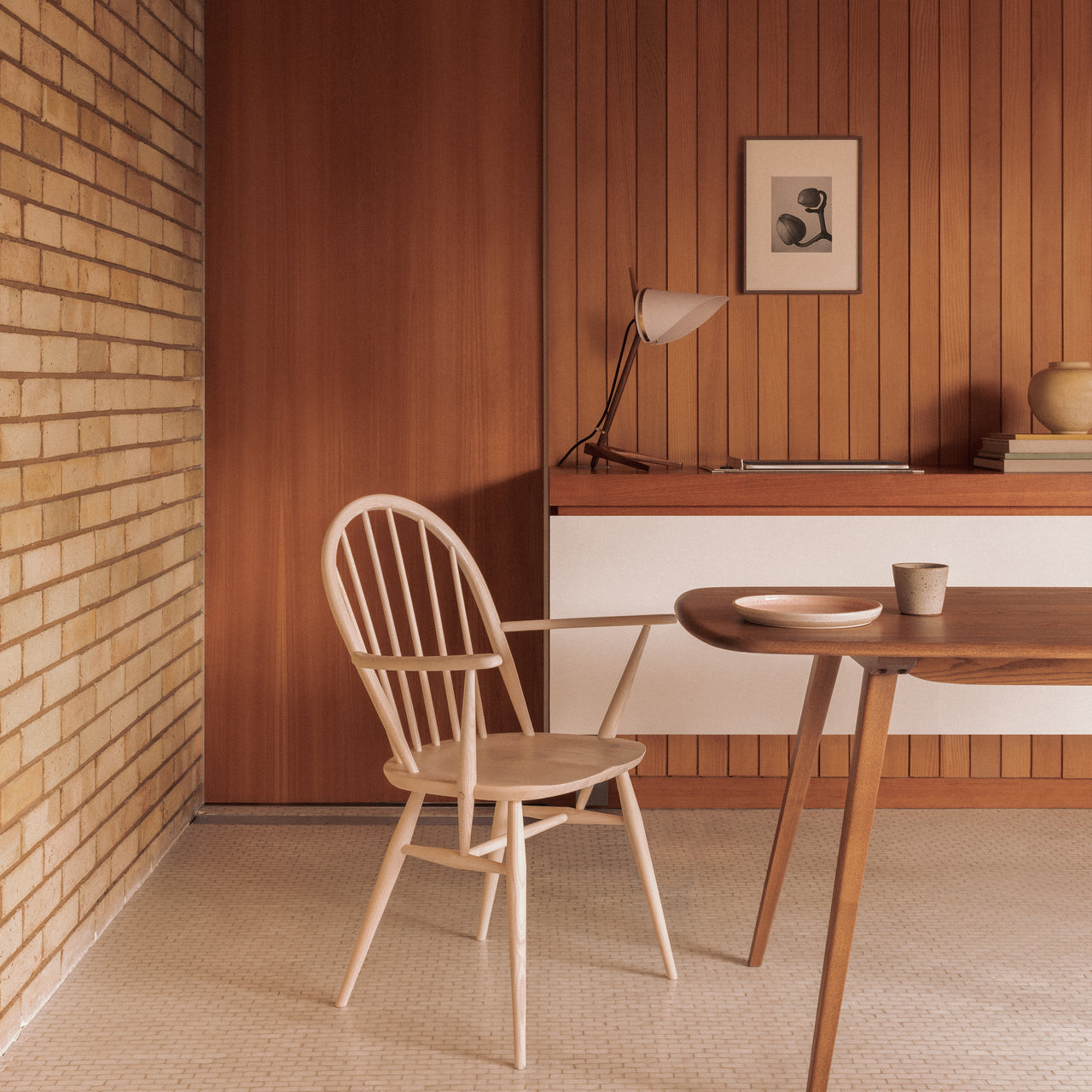 Originals Utility Dining Armchair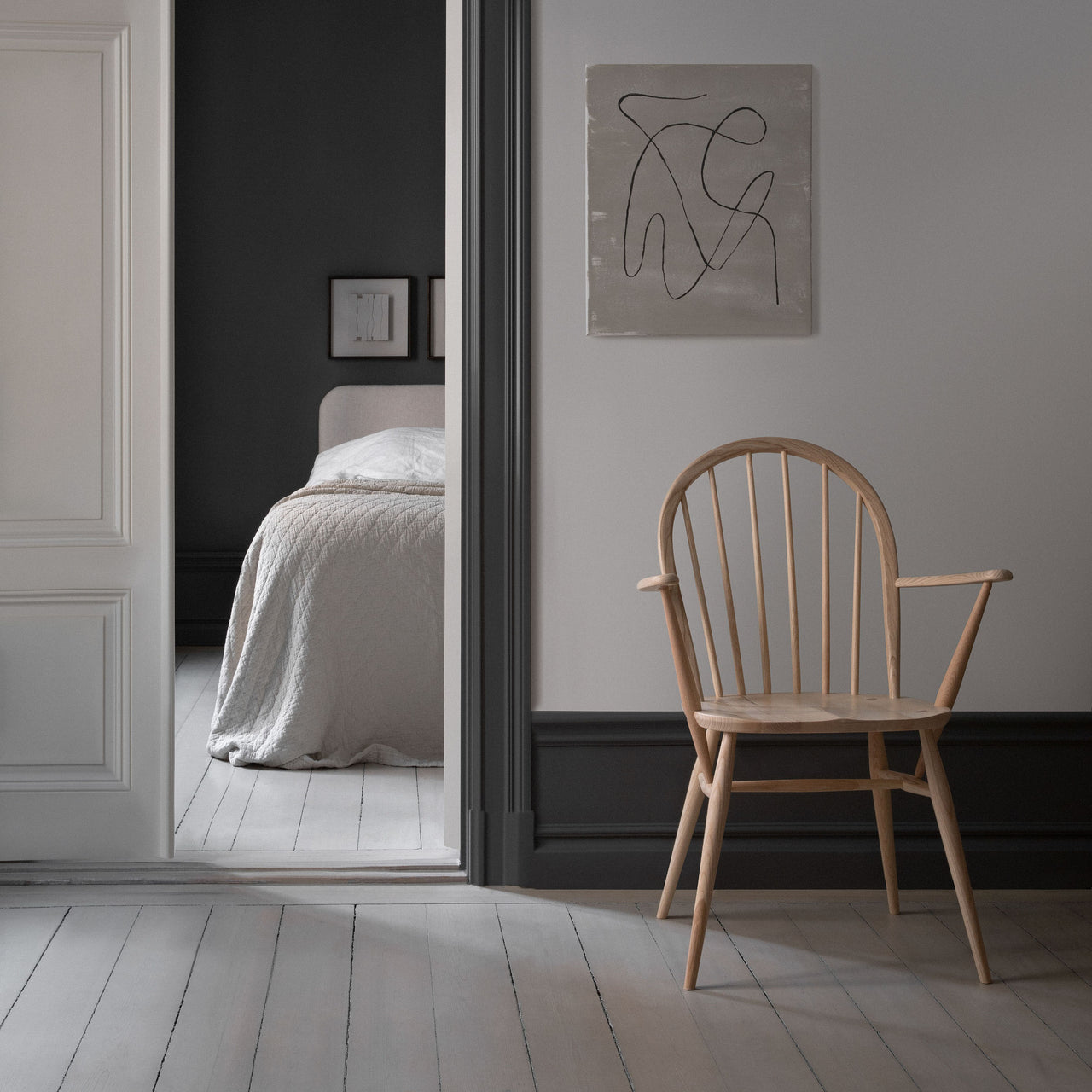 insitu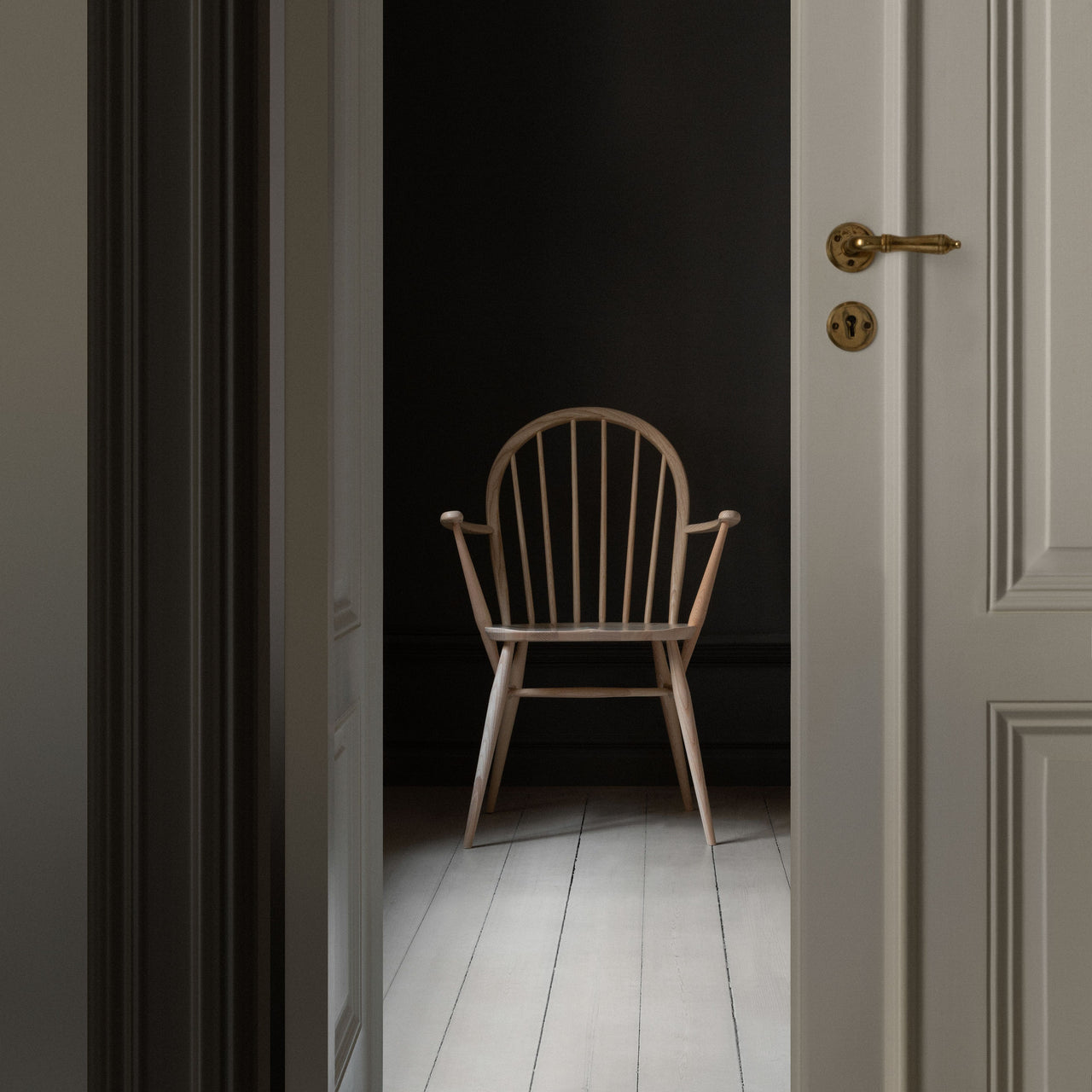 insitu
---
---
With armrests for added comfort, Lucian Ercolani's updated take on a traditional Windsor dining chair recasts a familiar silhouette. His circa-1943 Utility Armchair remains elegantly simple, with the chair bow steam-bent from a single straight ash rail in a splendid arc holding the classic back spindles. Traditional wedge joinery affixes the chair legs to the saddle seat for durable sturdiness, reinforced by the strength of the H-underframe. 
Size
36.2" h x 25.2" w x 21.7" d (92x64x55cm)
Seat height: 17.7" (45cm)
Material
Stained ash, walnut
Details
Optional seat pad available on request
Brand
L. Ercolani
With its 100-year anniversary, the heritage British furniture company founded by Lucian Ercolani is rebranded as as the premium brand L. Ercolani. Embodying the classic collection he pioneered, it also encompasses  new works from an international slate of designers like Norm Architects, Jonas Wagell, and Lars Beller Fjetland. Under Edward Tadros, current chairman and grandson of "the old man" as Lucien is fondly remembered, the legacy of well-built furniture continues at its headquarters in the  English countryside village of Princes Risborough.  
Best known for the iconic midcentury Originals that are still produced today, Ercolani developed a contemporary version of handmade British furniture initially inspired by classic Windsor styles. After surviving the Great Depression, two world wars, several recessions, and global competition, the company moves robustly into a new century buttressed by its uncompromising values and unstinting craftsmanship.