Calvo Side Table: European Oak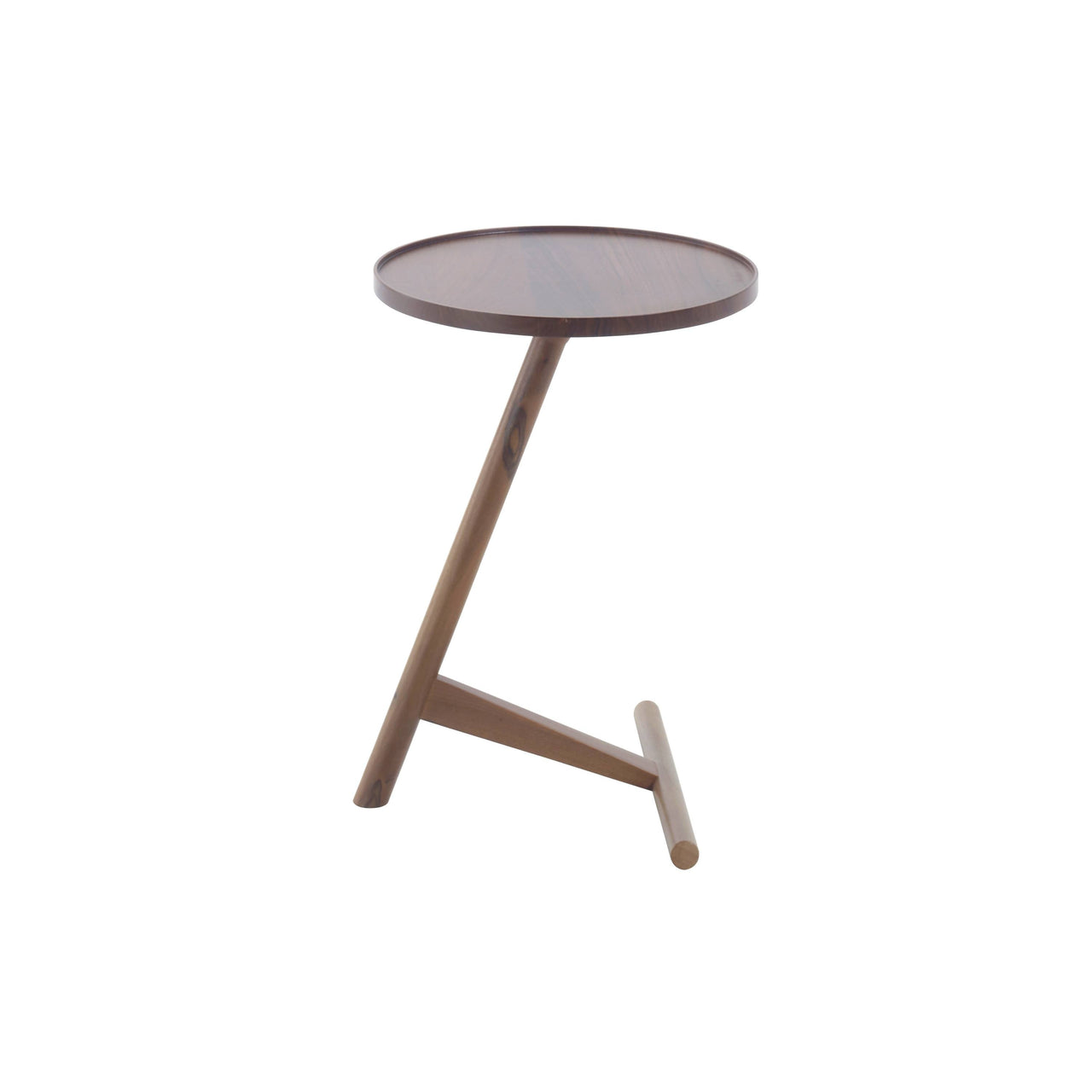 Calvo Side Table: European Walnut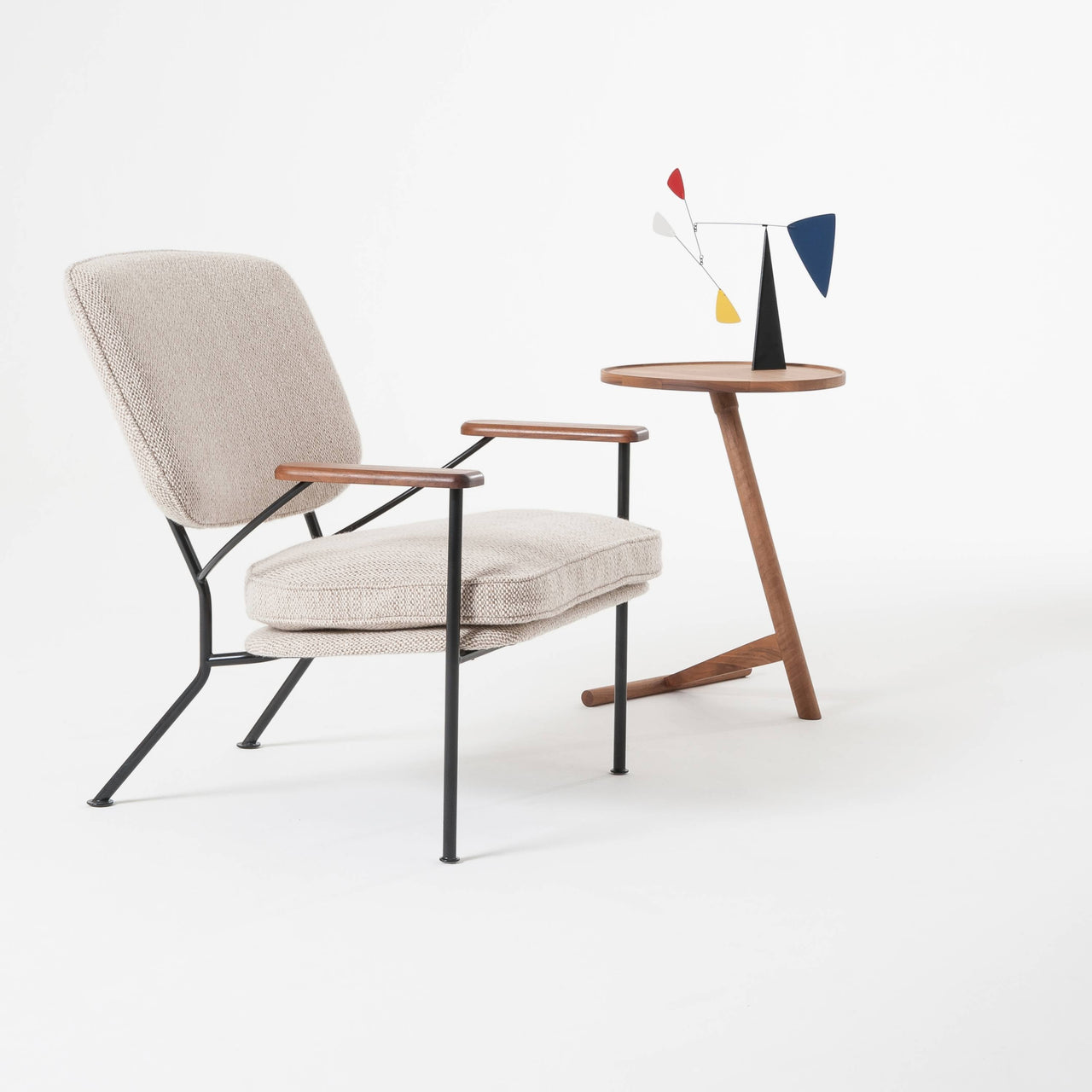 Calvo Side Table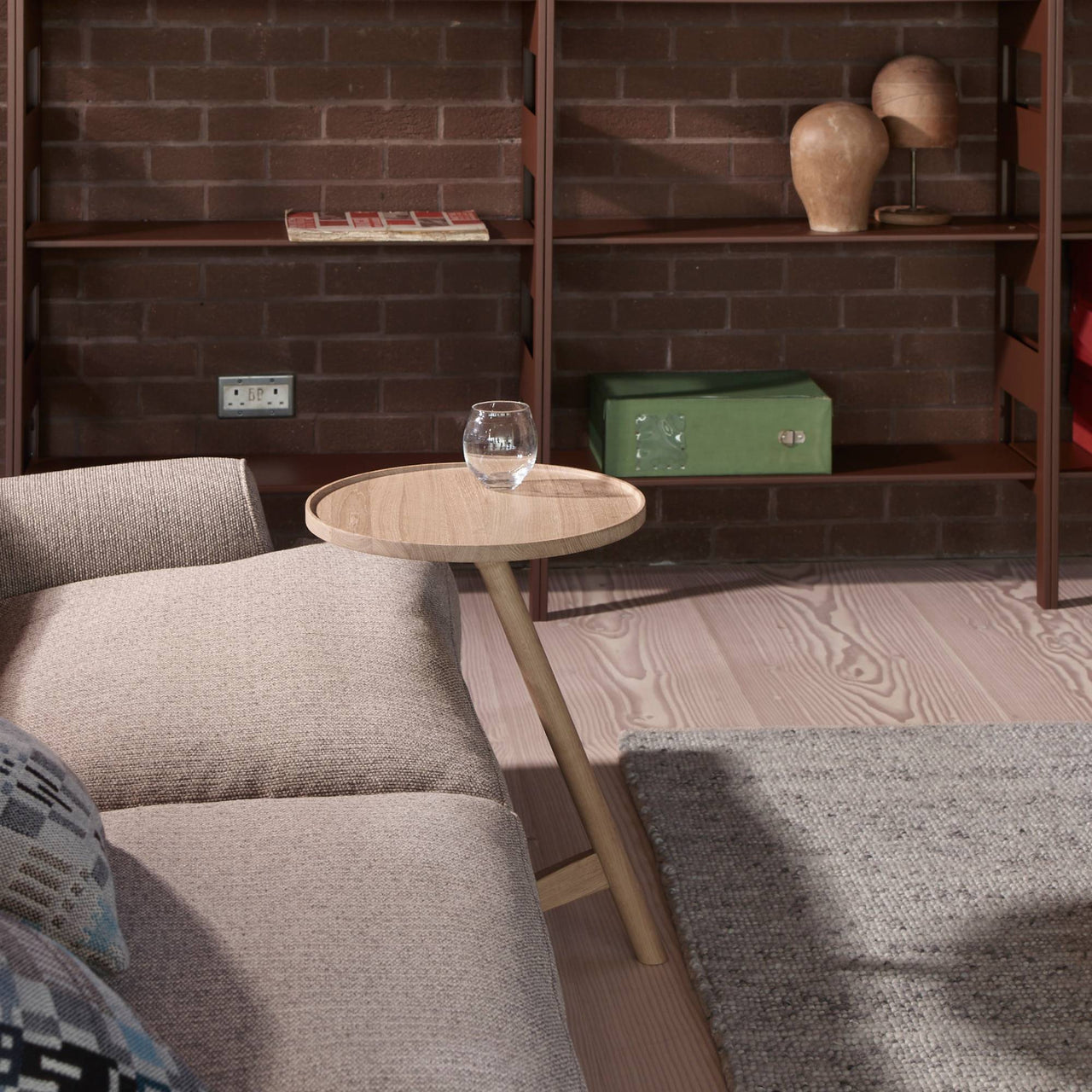 insitu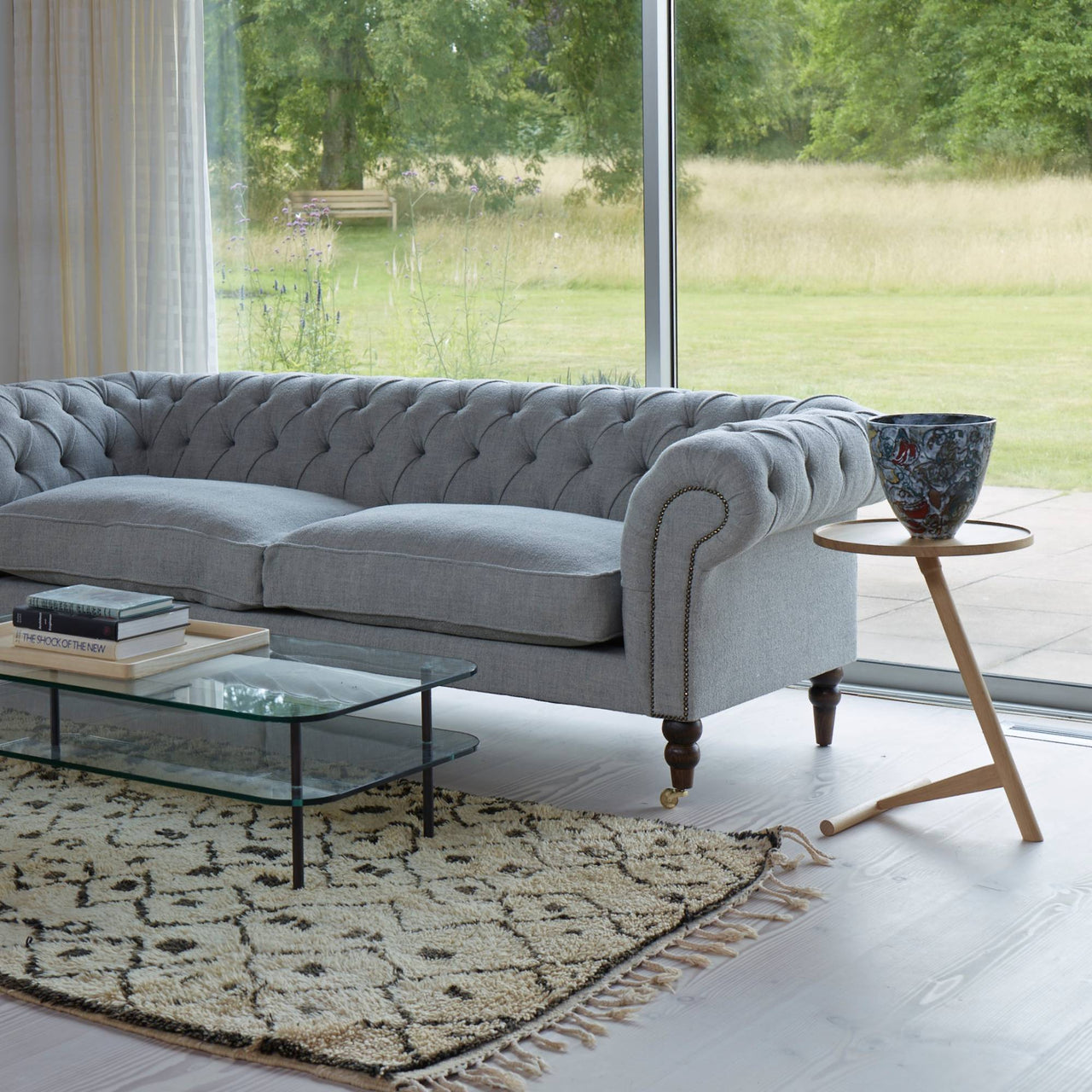 insitu
Calvo Side Table: European Oak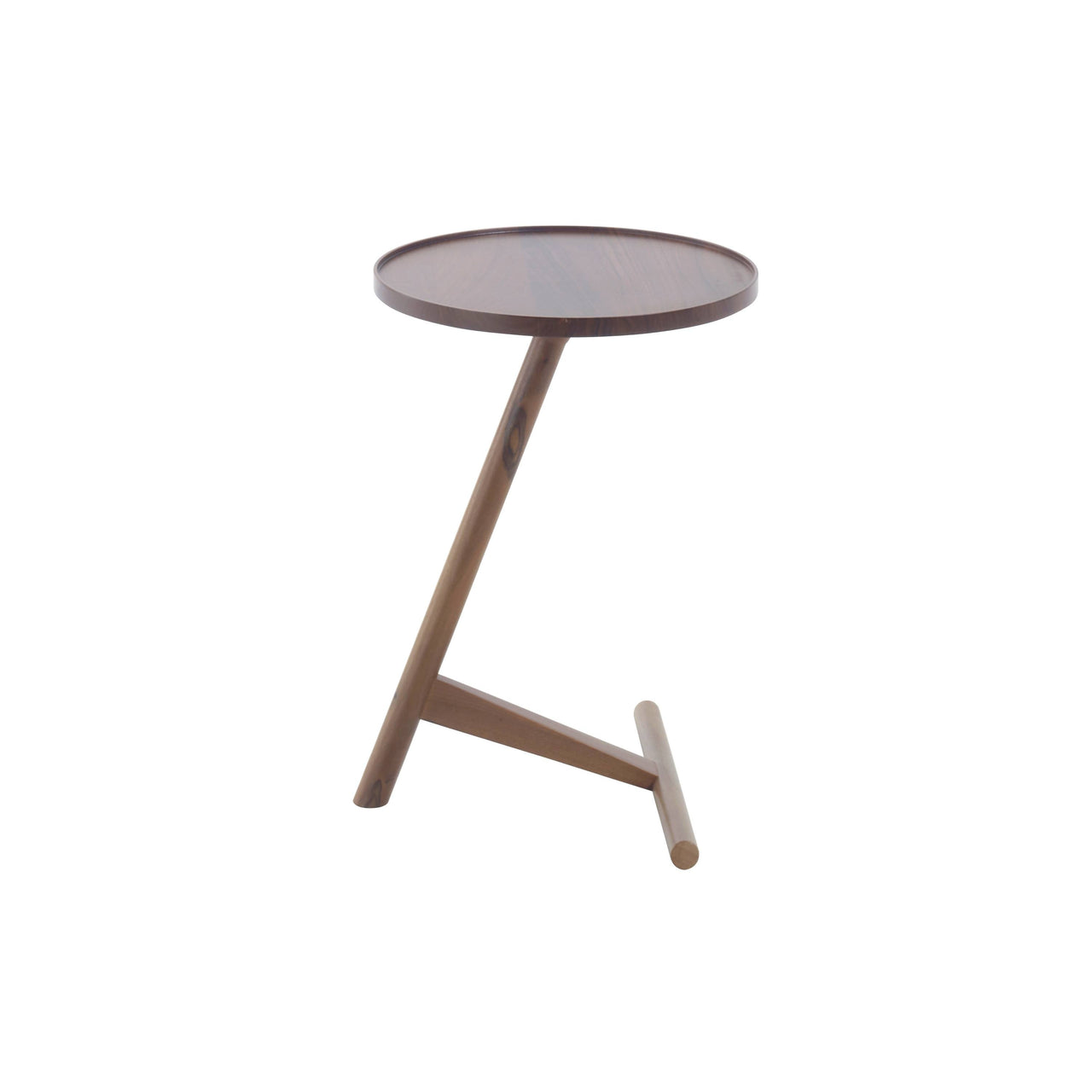 Calvo Side Table: European Walnut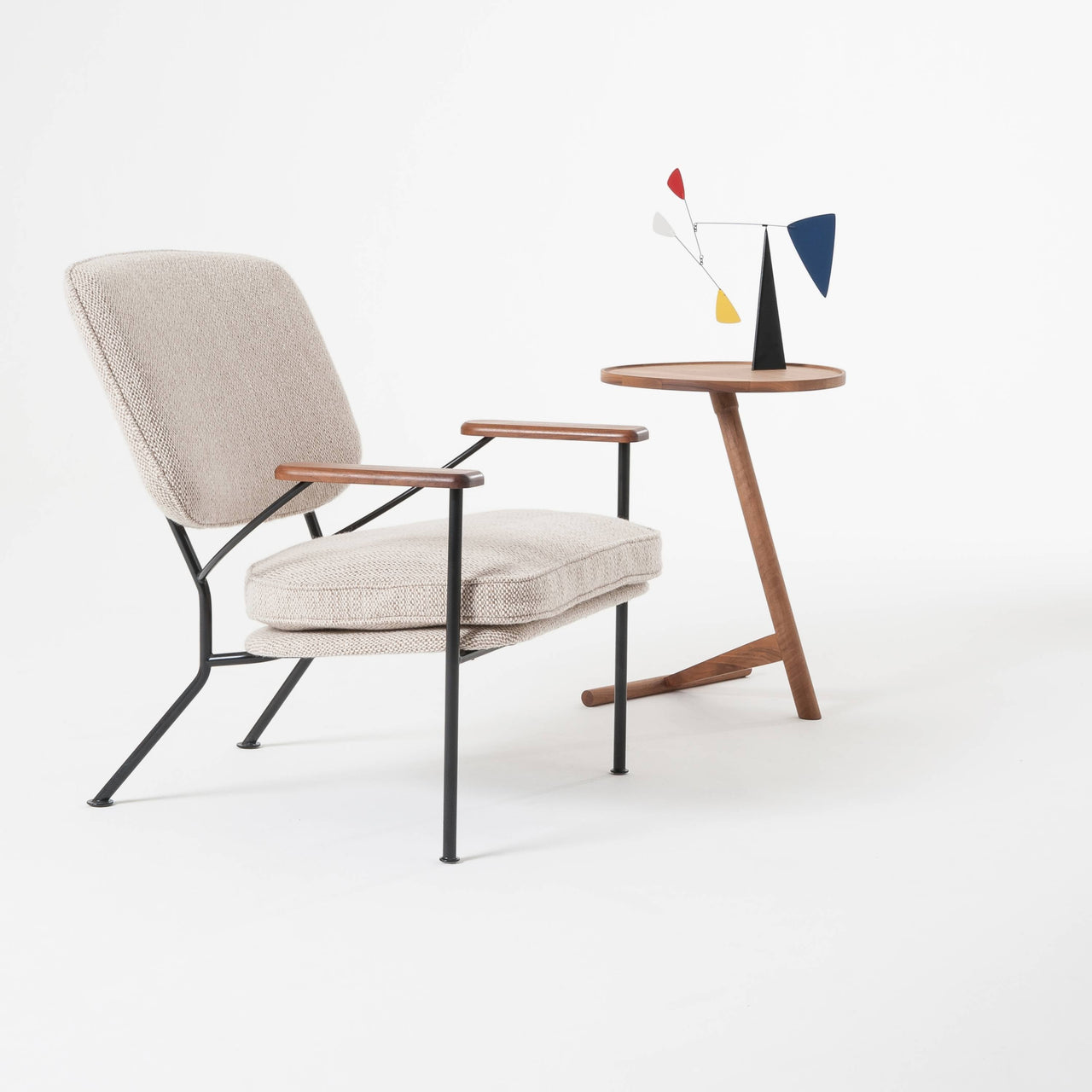 Calvo Side Table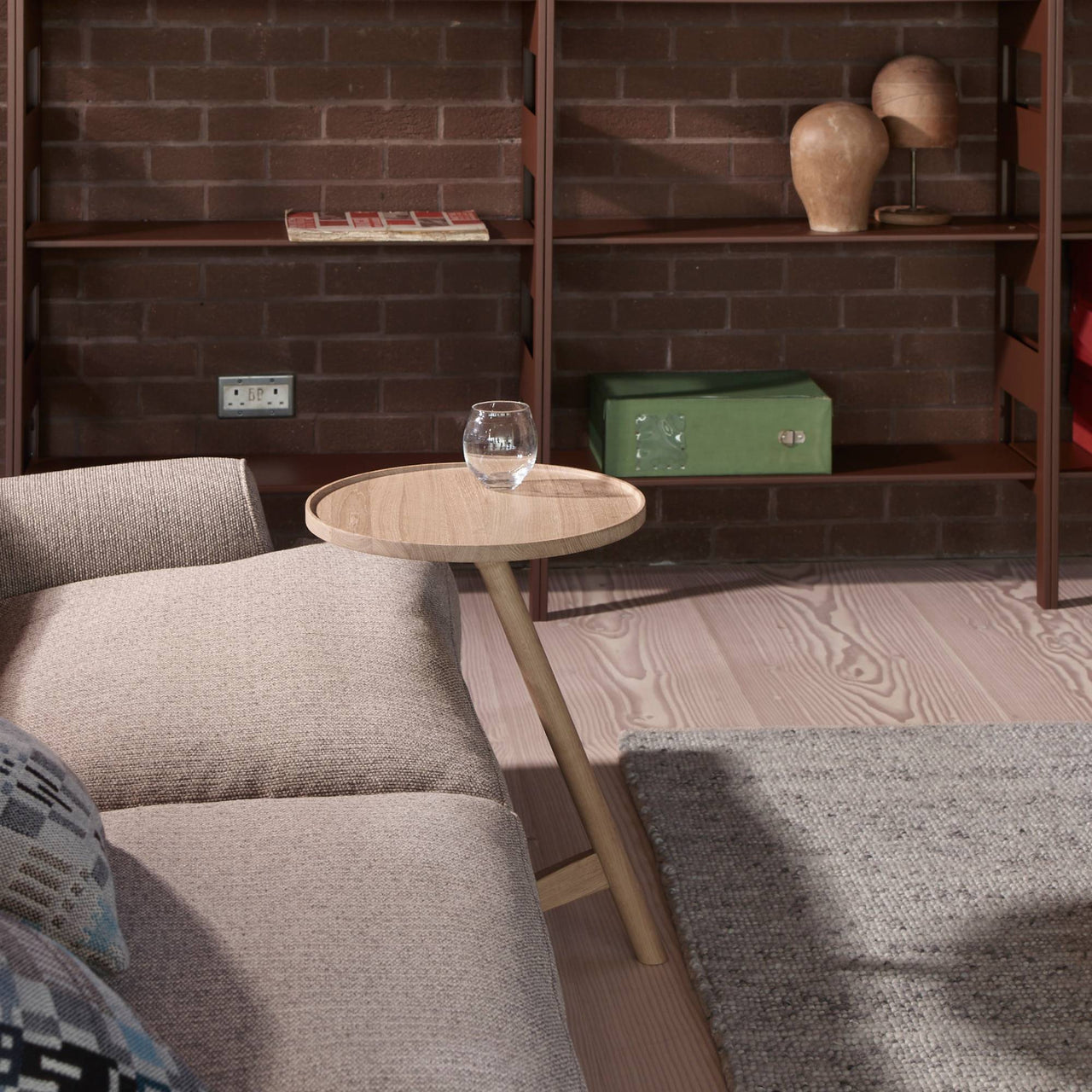 insitu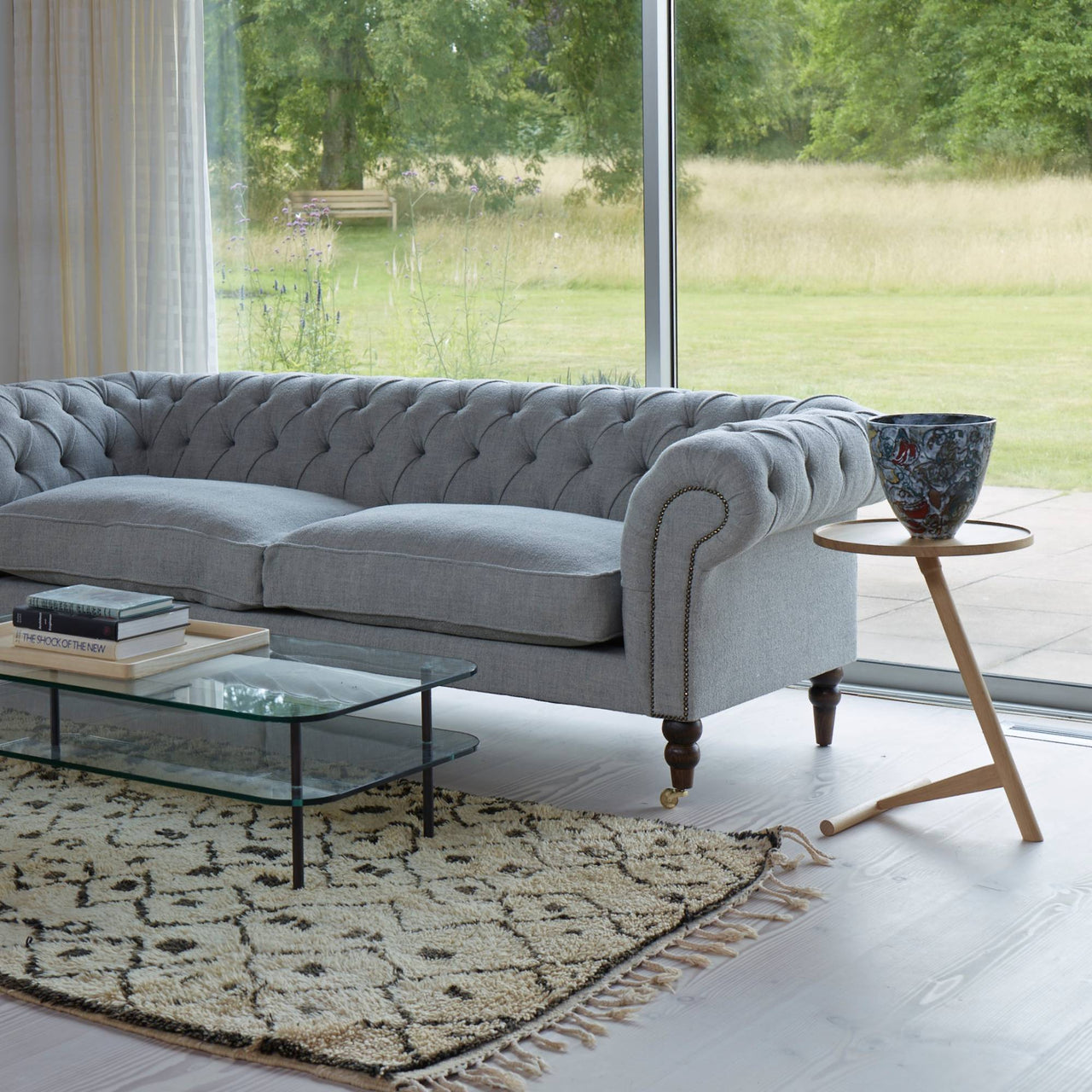 insitu
Calvo Side Table
$570

SKU: SCP-LK-1-0101/OAK
$765

SKU: SCP-LK-1-0101/WAL
---
---
A novel 3-point base and tilted stem adds versatile functionality to designer Lee Kirkbride's beautifully crafted wooden side table for SCP. Calvo easily sits closer and more comfortably next to an armchair, sofa or bed, putting its round surface within easy reach. Available in solid oak, cherry or walnut with a matte-lacquer finish, the tray tabletop is gently recessed and the stretcher that connects the column and the foot of Calvo's base narrows to an elegant taper.
Size
22.8" h x 16.5" dia (58x42cm)
Material
Oak or walnut
Brand
SCP
There are few true influential leaders in any industry, and when it comes to the UK's native modern design scene, Sheridan Coakley has been at the forefront—even long before he founded his eponymous brand SCP in 1985 (the "P" is for products).

The flagship he opened that year in a former factory in the London neighborhood of Shoreditch—filled with SCP and a wide swath of other modern design houses—has transformed that corner of the capitol into a design mecca. SCP is a founding organizer of the Shoreditch Design Triangle, the largest official London Design Festival District, running since 2008.

Today, the SCP range of furniture, textiles, lighting and accessories is designed by the likes of Jasper Morrison, Terrence Woodgate, Donna Wilson, Philippe Malouin, Ilse Crawford and Oscar Peña, among many other notable creators. Even the SCP logo can rest on its laurels, having been created by the great graphic designer Peter Saville, whose iconic body of work includes the wavy pattern for Joy Division.

Sustainability is also part of its locally made ethos, extending to its upsholstery methods. In 2003, SCP vertically integrated its upholstery manufacturing based in Norfolk into the company, and it continues to champion a progressive environmentalism where it can.