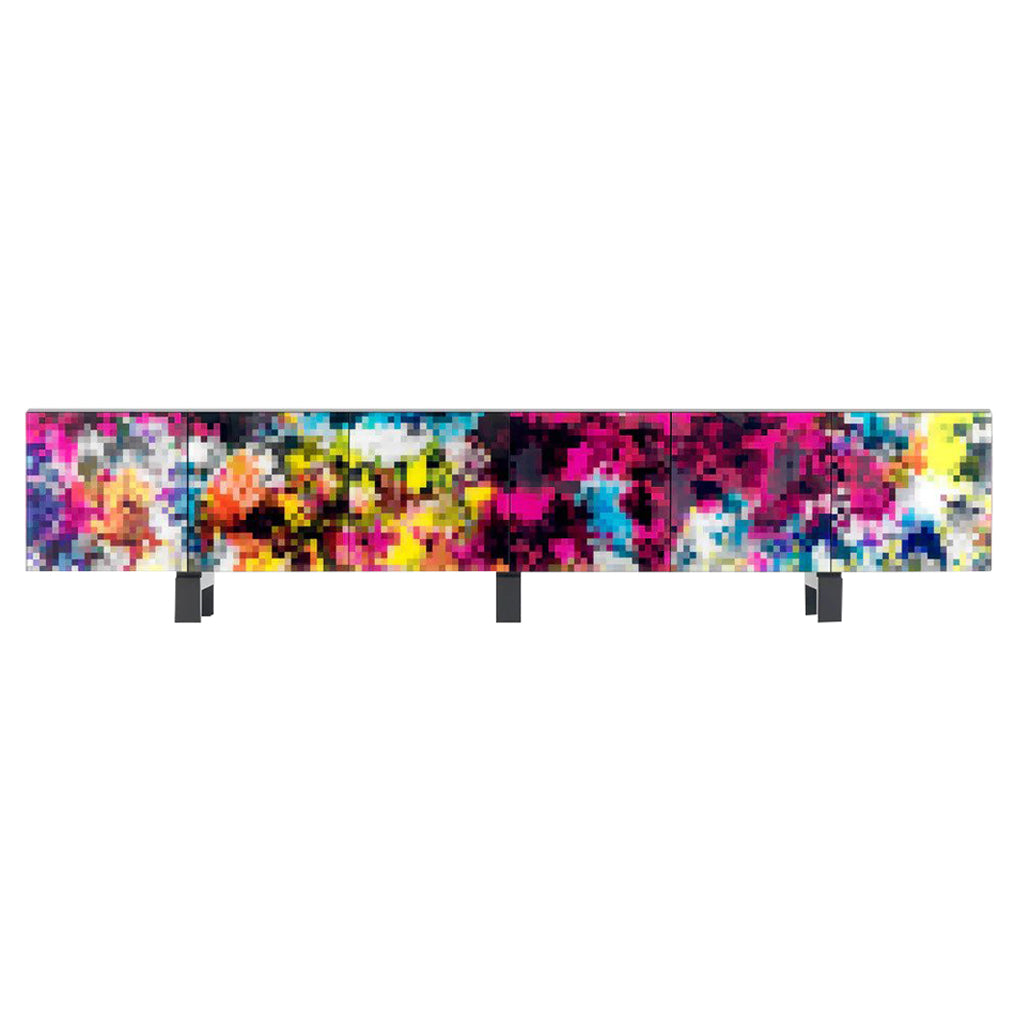 Dreams Cabinet: Large - 118.5" + Color
Dreams Cabinet: Large - 118.5" + Color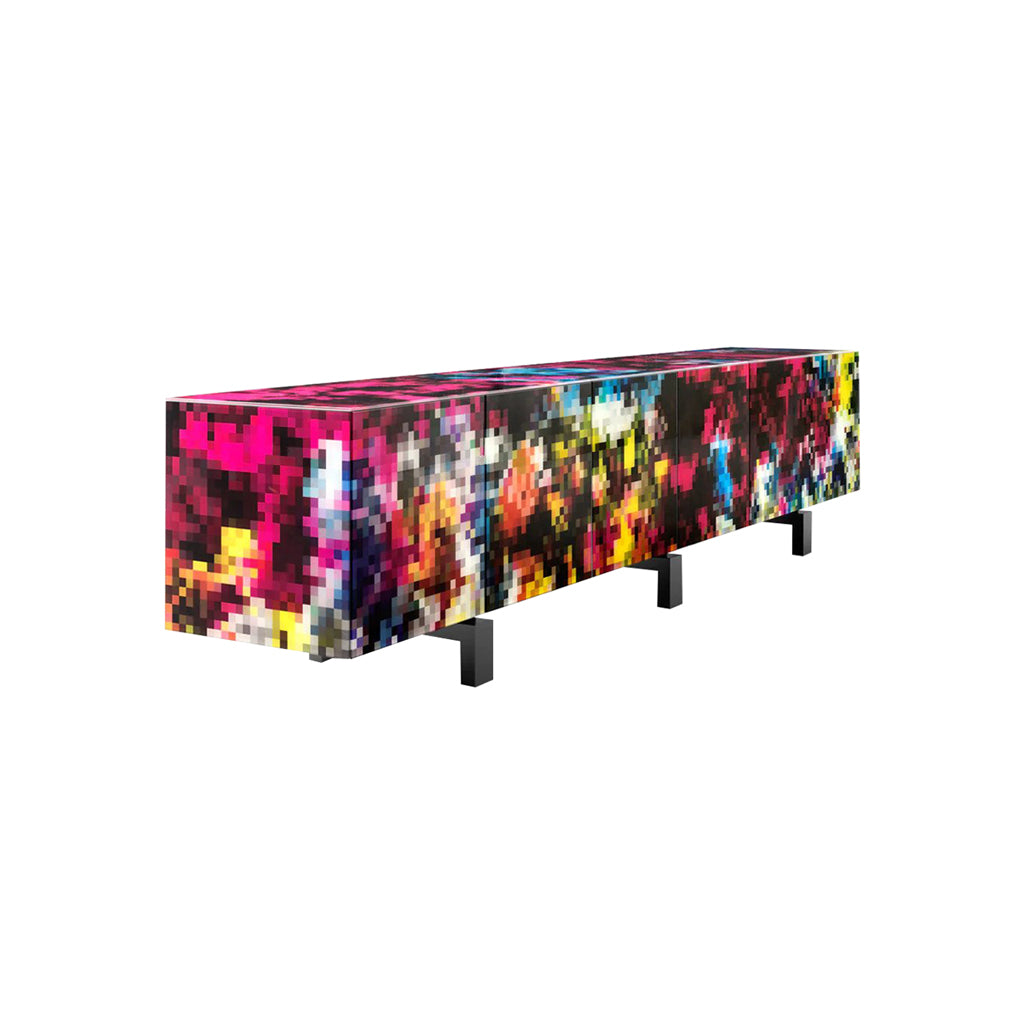 Dreams Cabinet: Large - 118.5" + Color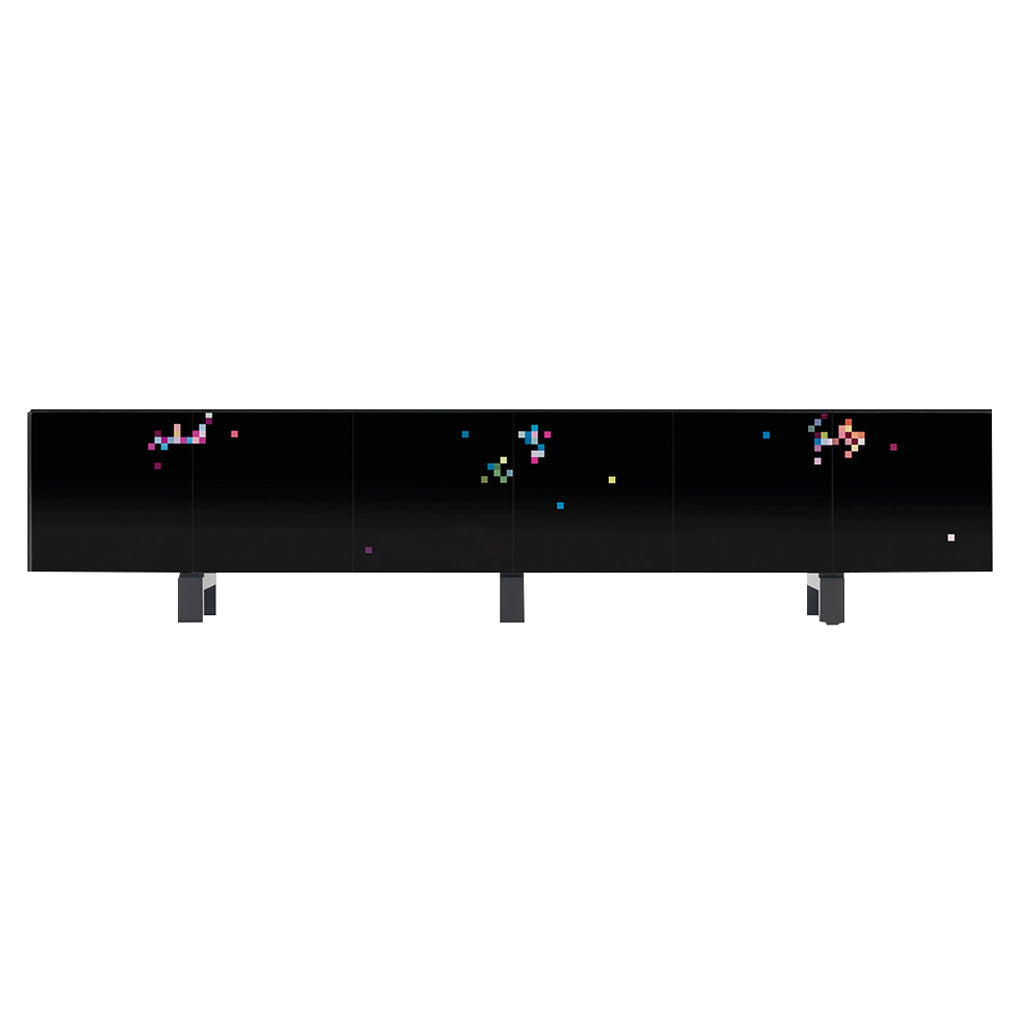 Dreams Cabinet: Large - 118.5" + Black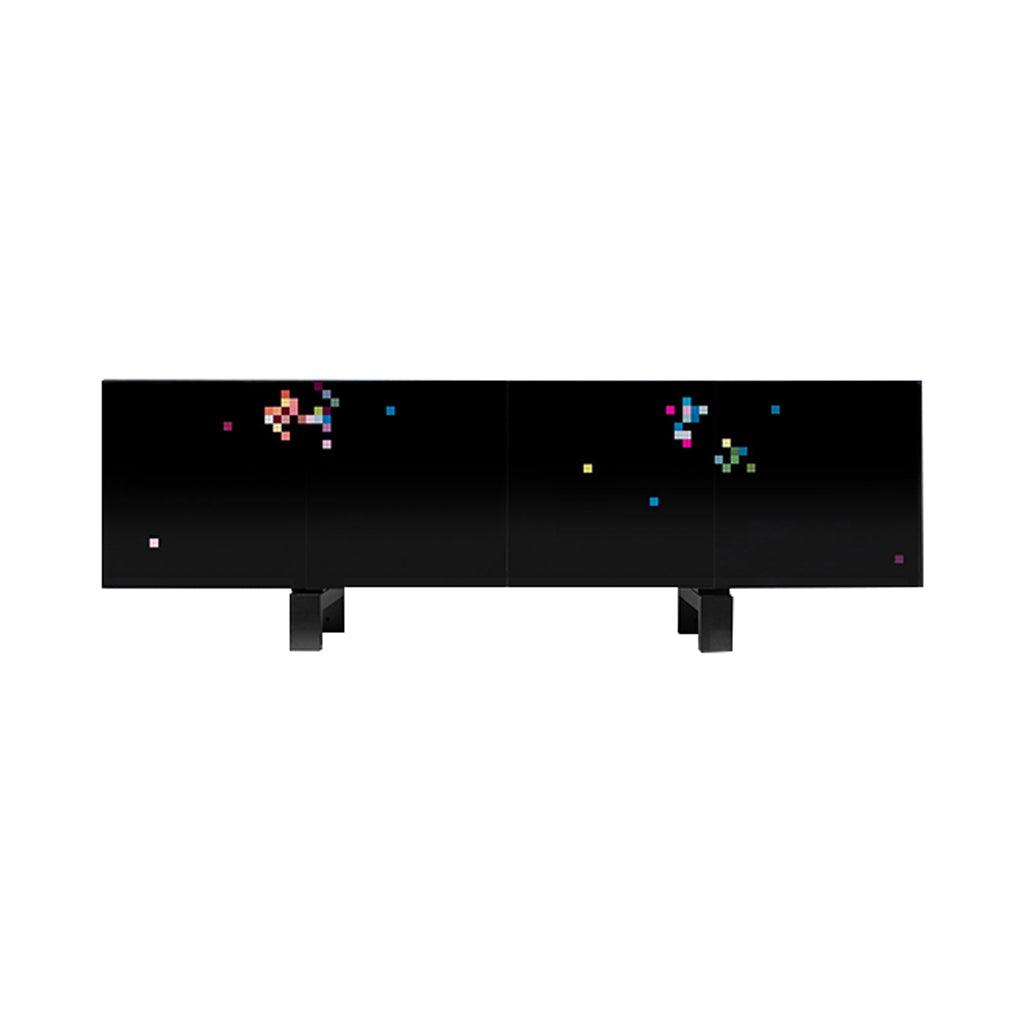 Dreams Cabinet: Large - 118.5" + Black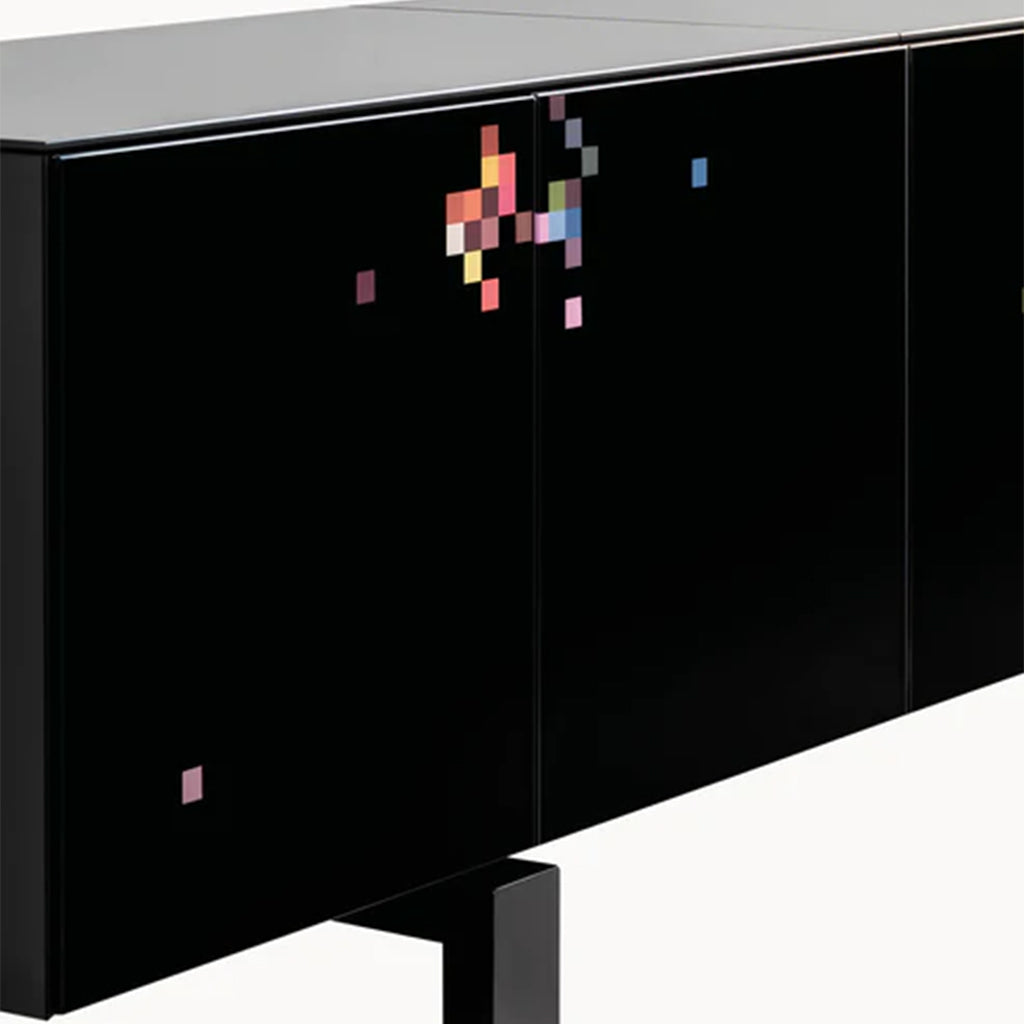 Dreams Cabinet
insitu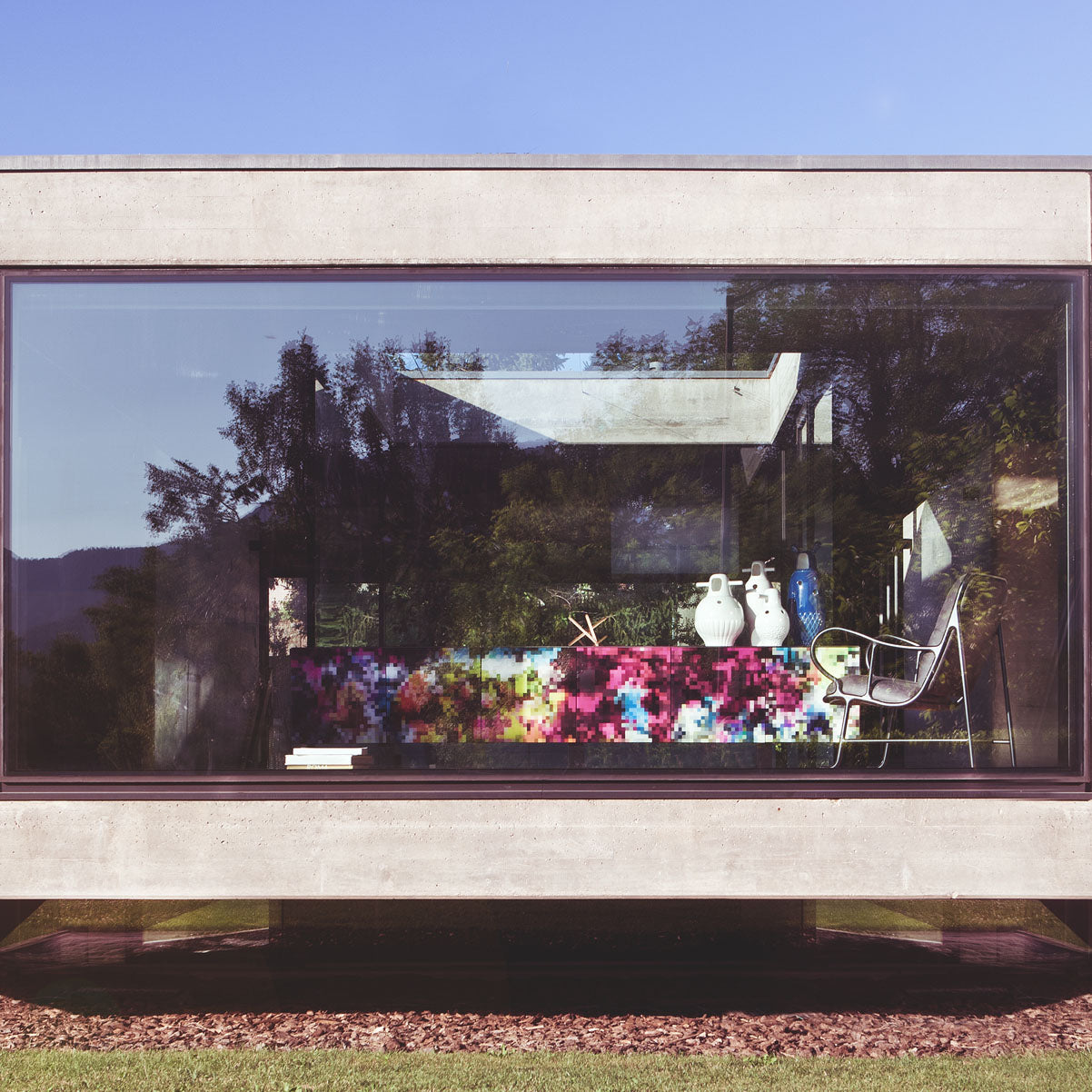 insitu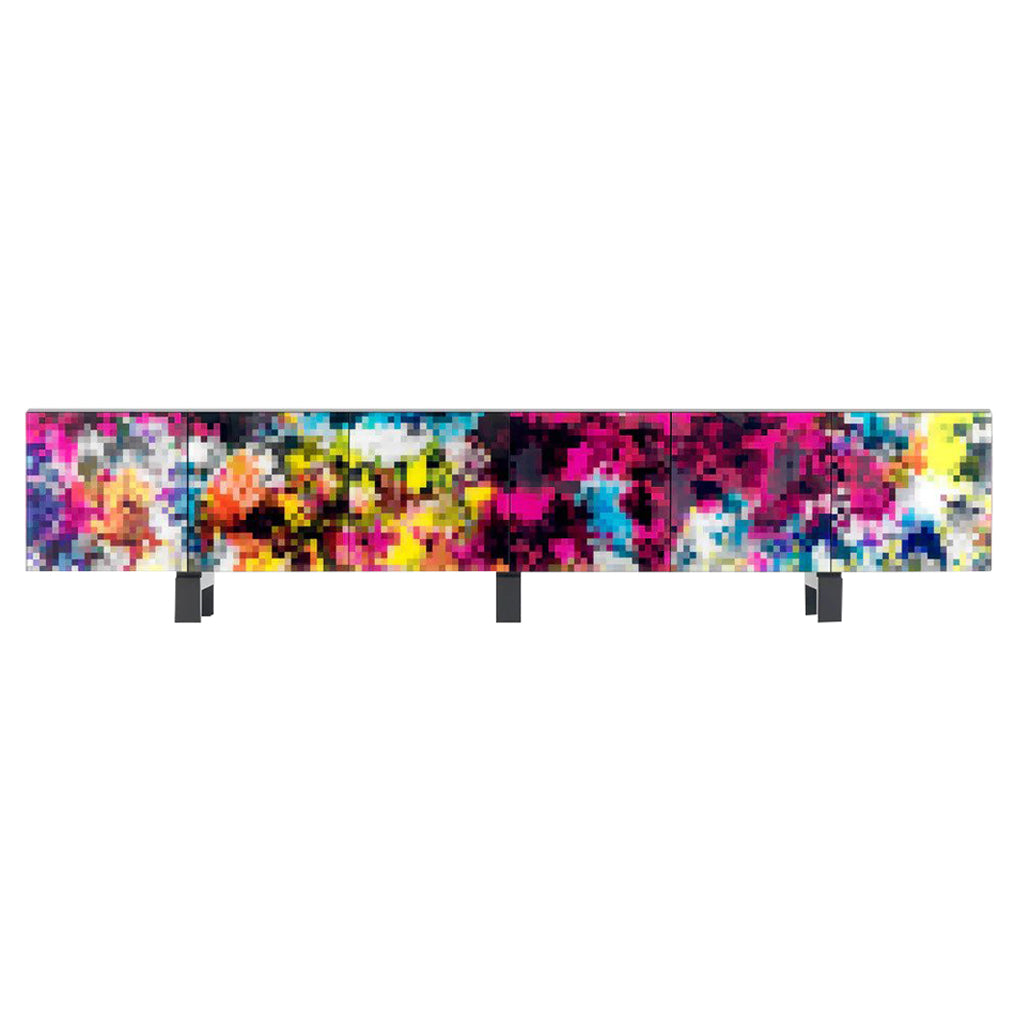 Dreams Cabinet: Large - 118.5" + Color
Dreams Cabinet: Large - 118.5" + Color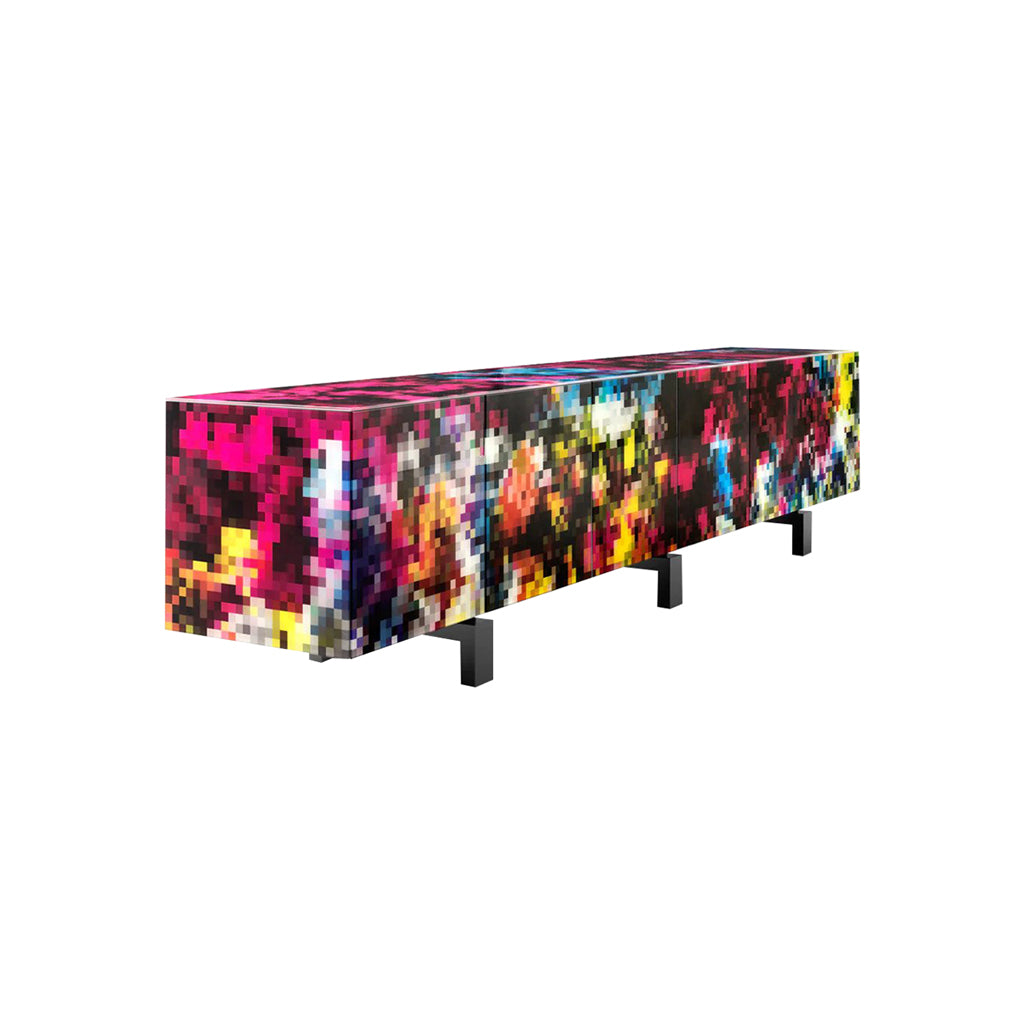 Dreams Cabinet: Large - 118.5" + Color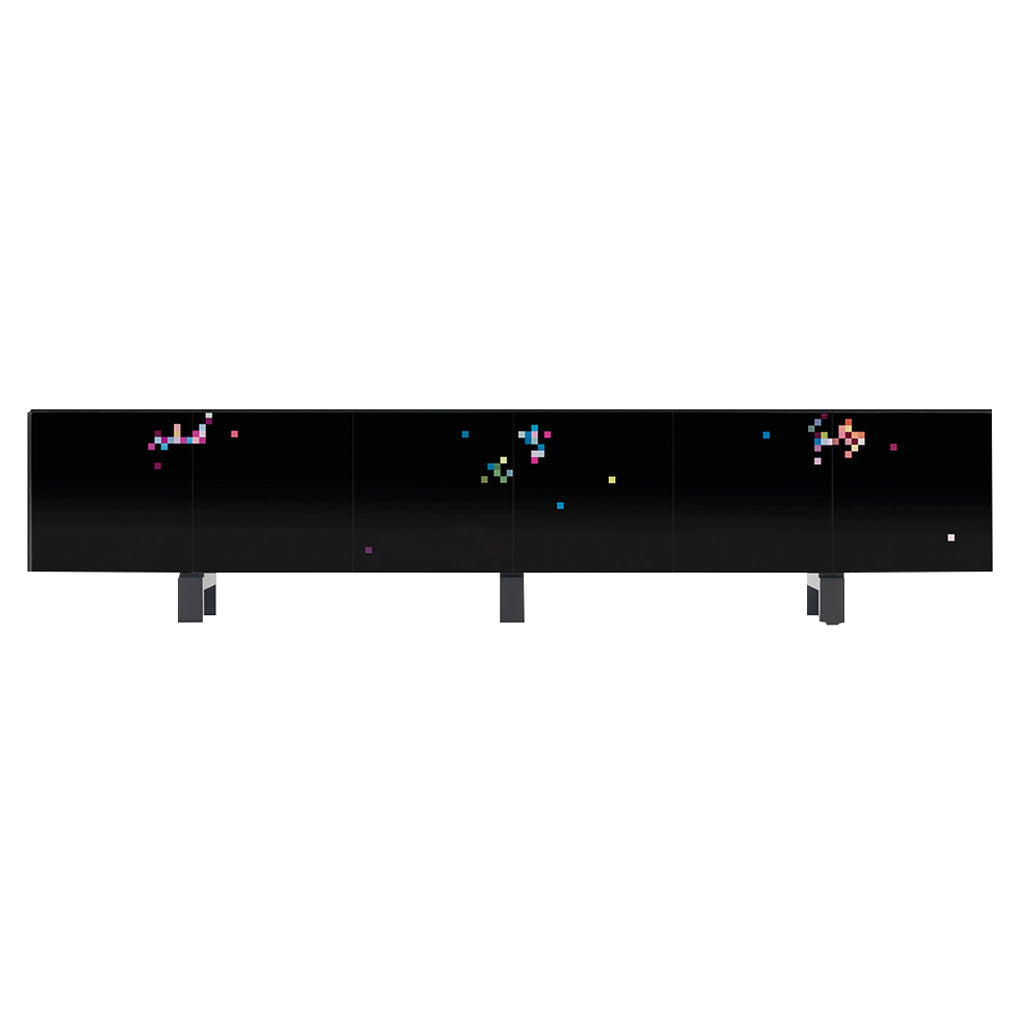 Dreams Cabinet: Large - 118.5" + Black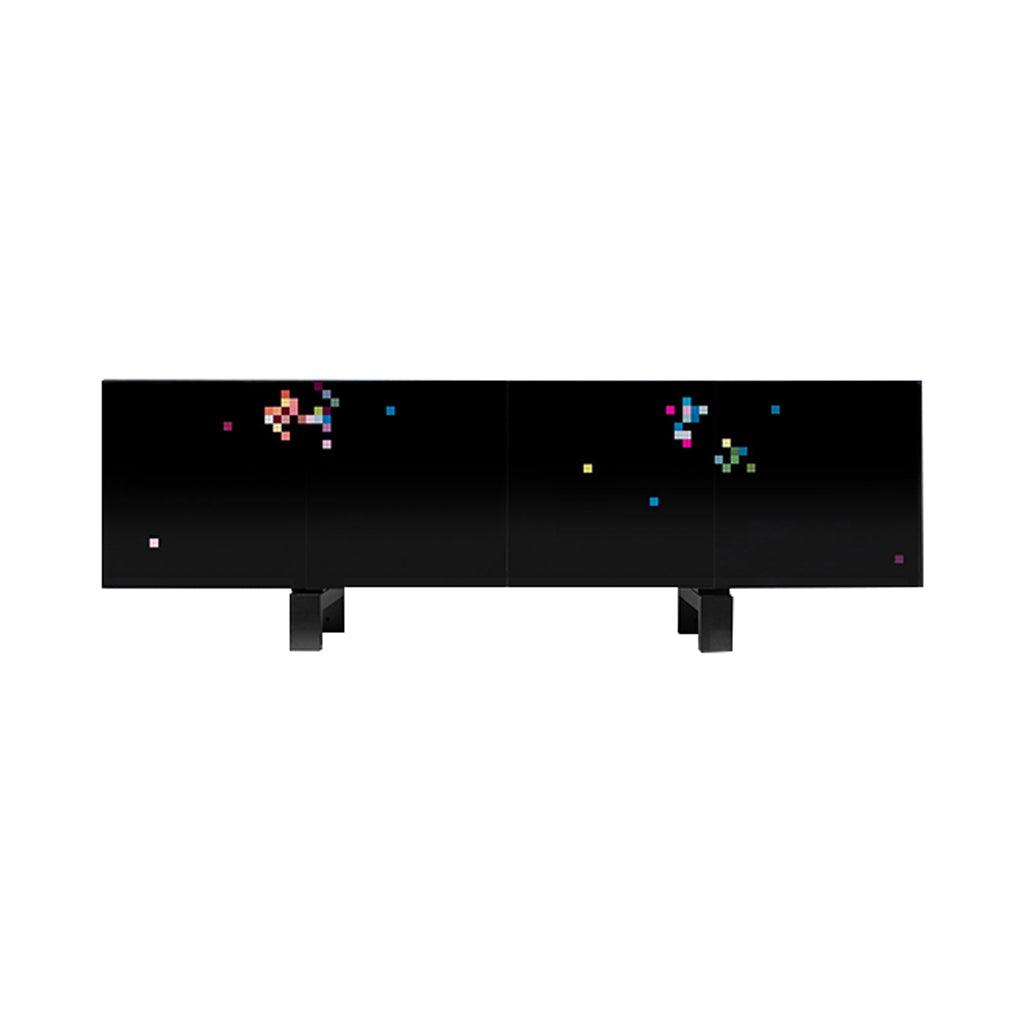 Dreams Cabinet: Large - 118.5" + Black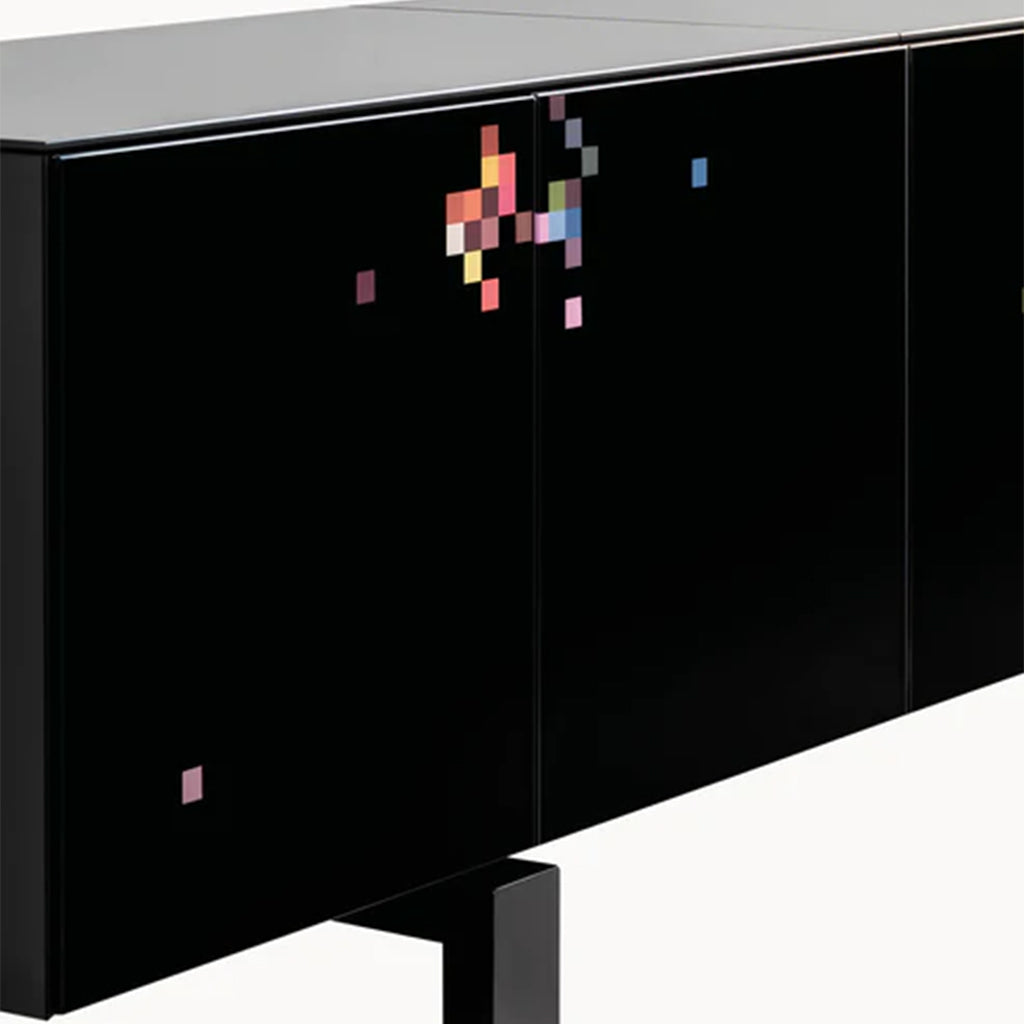 Dreams Cabinet
insitu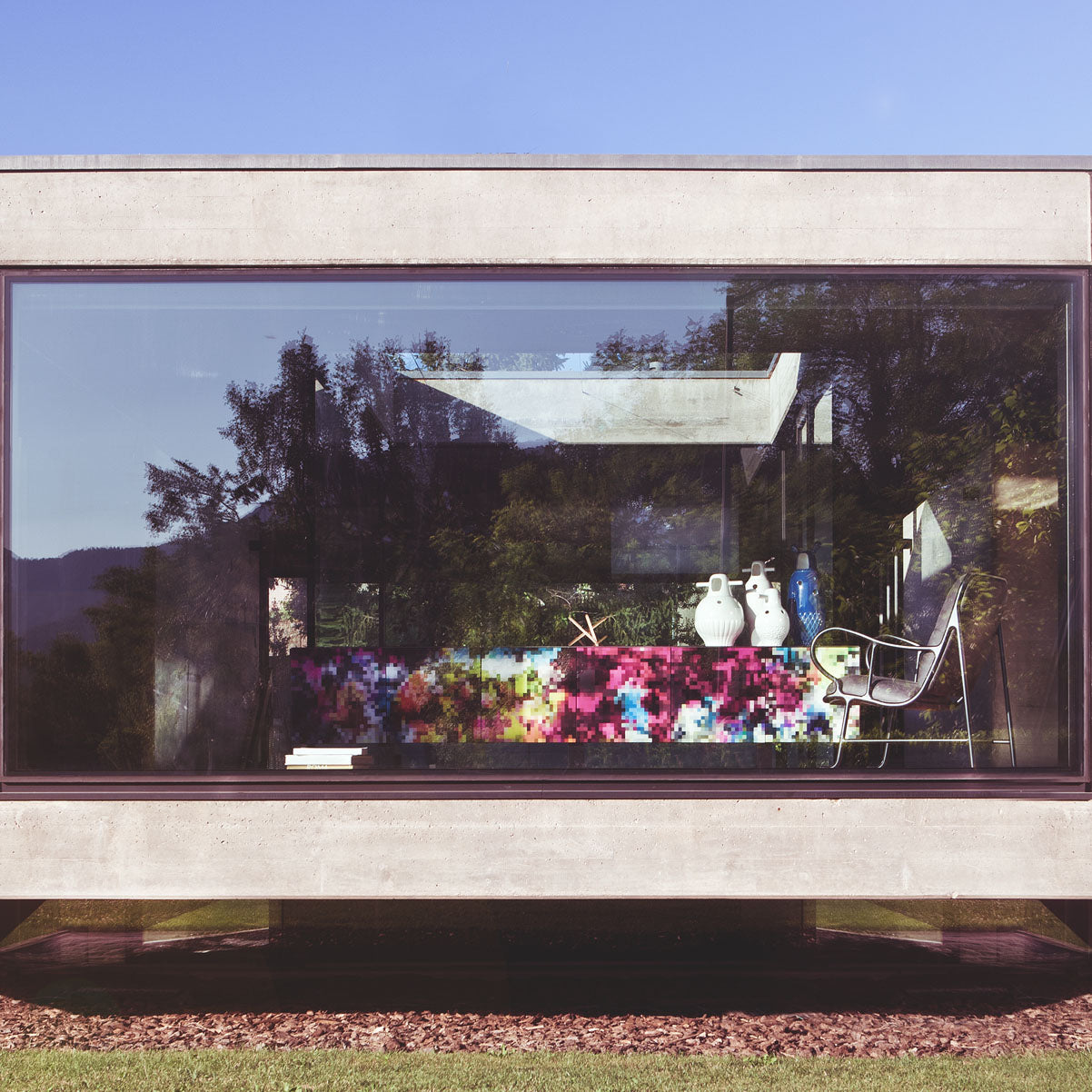 insitu
Zuzunaga ×
Dreams Cabinet
$15,511

SKU: BDB-DREAMS-2M-CLR
$15,511

SKU: BDB-DREAMS-2M-BLK
$23,599

SKU: BDB-DREAMS-3M-CLR
$23,599

SKU: BDB-DREAMS-3M-BLK
---
---
Cristian Zuzunaga's signature pattern Pixel is the stuff of Dreams Cabinet, to undeniably showstopping effect. The Barcelona-born designer's famed macro take on a computer screen takes shape, printed on the inside of the tempered glass surface of the front, sides and top of the elongated cabinet. Mounted on solid ash legs, this magnificent storage piece comes in three colorways—multi-hued, black or white—produced by renowned artisan-architectural furniture makers Barcelona Design.
Size
Small: 26.4" h x 78.7" w x 20.1" d (67x200x51cm)
Large: 26.4" h x 118.1" w x 20.1" d (67x300x51cm)
Material
MDF, glass, solid ash
Details
Available in Multicolor, Black-on-White, and White-on-Black
For pricing on this product, please call 800 913 0071 or email info@aplusrstore.com
Brand
Zuzunaga
"We are alchemists. We are not robots. We are so much more than something mechanical that is simply switched off when we die," says artist and designer Cristian Zuzunaga. It's an interesting comment from someone whose work focuses on the pixel, the cynosure of our digital life. Yet this Barcelona-born, London-based citizen of the world interprets that inspiration with analog traditions of the finest materials and a sustainable sensibility, grounded in hand craftsmanship. For the work, he has garnered awards including the ICFF Award for Best Textiles in New York and the coveted Les Découvertes award at Maison & Objet in Paris.
The son of a Catalan mother and a Peruvian father, Cristian set out at age 17 to travel the globe and define his place in it. Now settled in London where he finished his studies with an MA at the Royal College of Art, he also maintains a studio in his native city. Both his training as a graphic designer and his original interest as a student of biology inform his micro/macro view and use of color to provoke an emotional response. "We have to live for and through the senses," he says. "That's why I use multicolors."