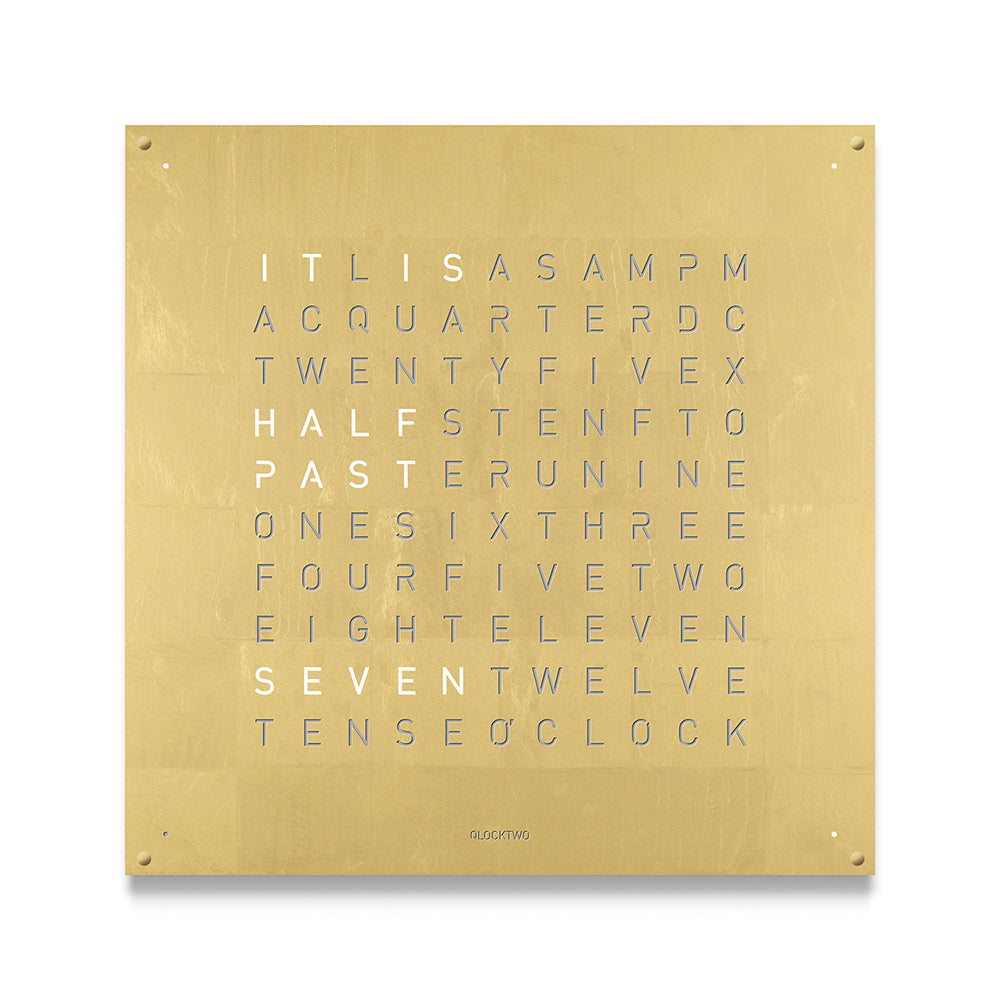 QlockTwo Large: Gold
QlockTwo Large: Raw Iron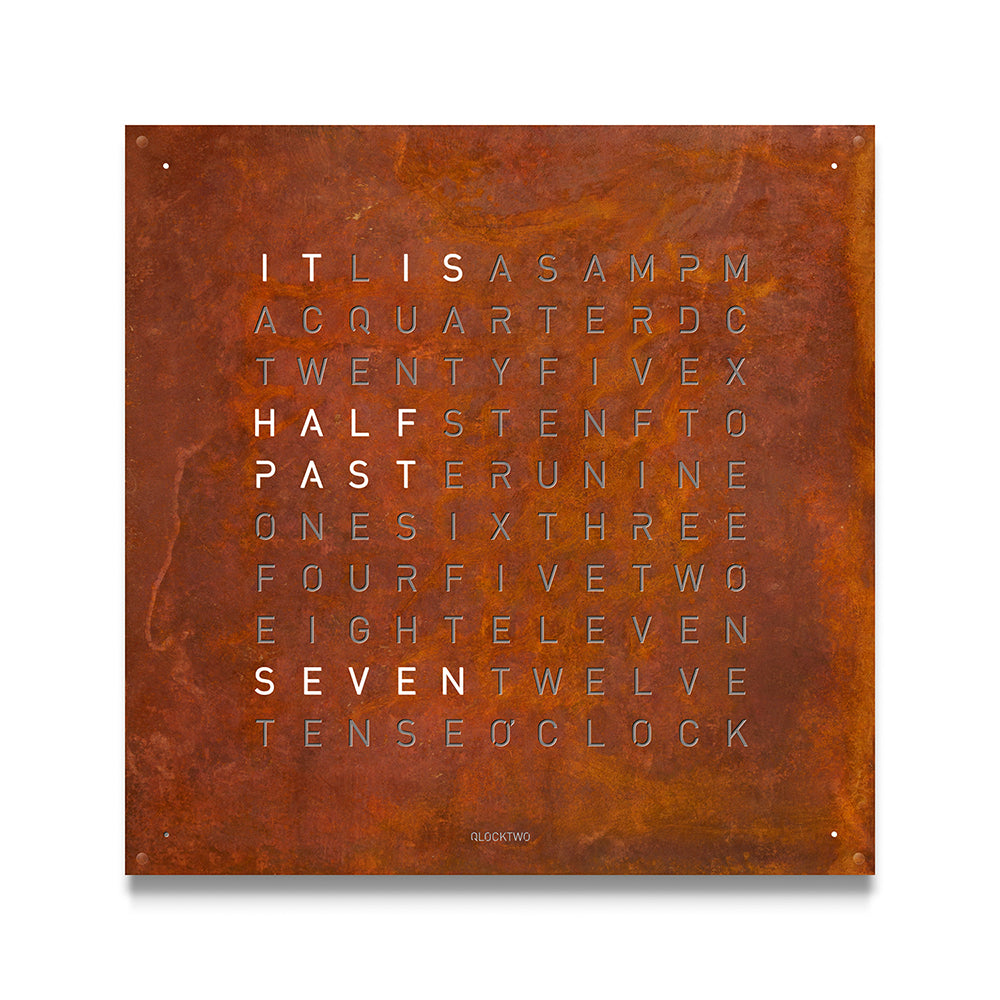 QlockTwo Large: Rust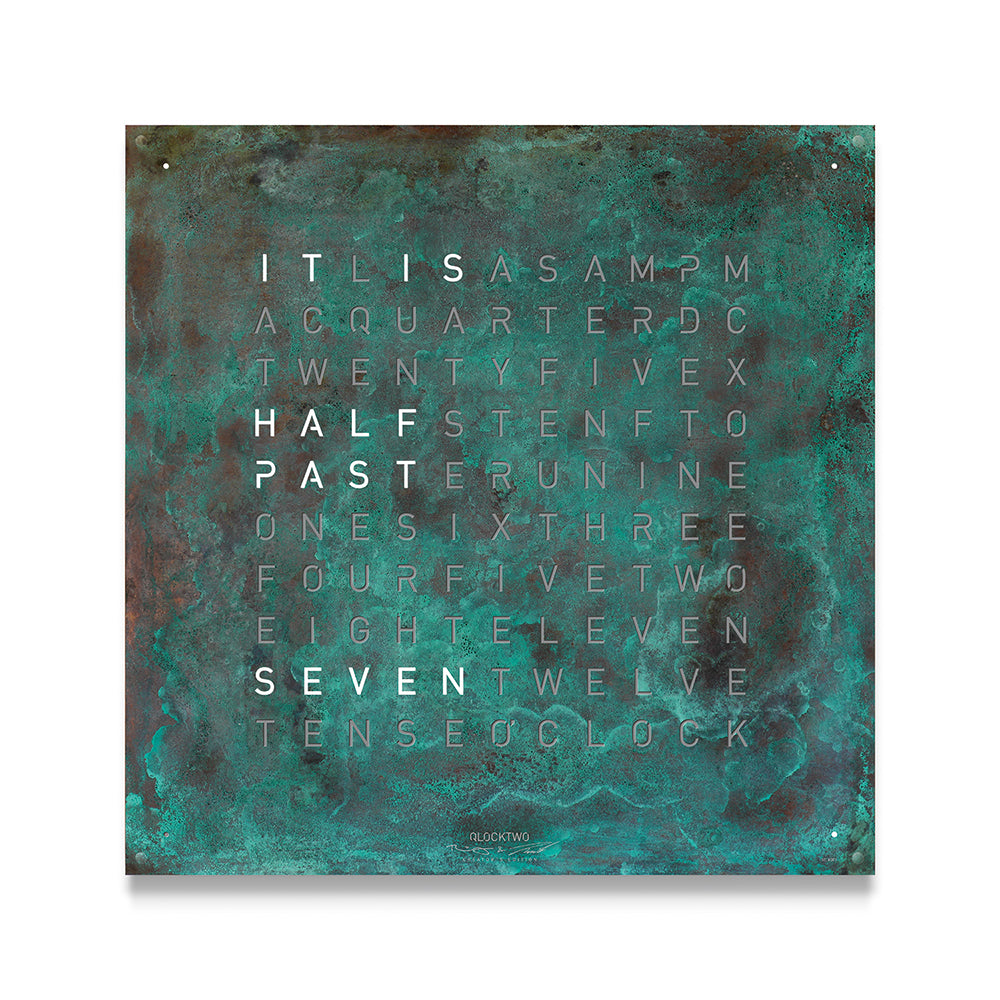 QlockTwo Large: Vintage Copper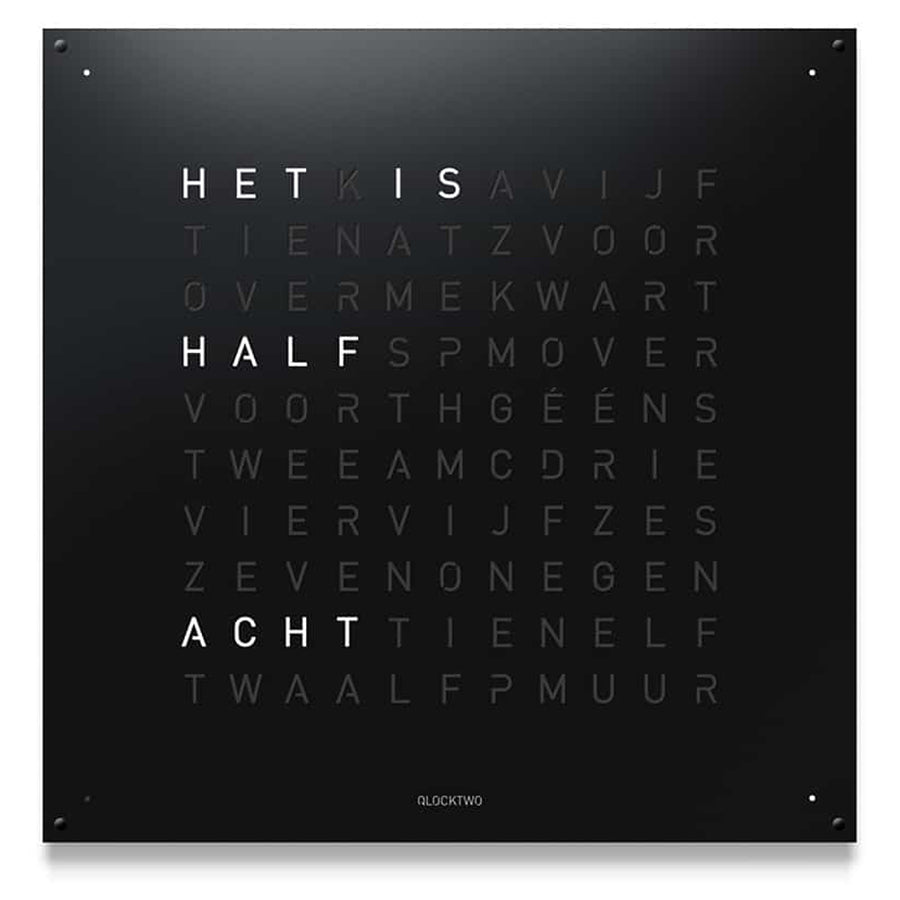 QlockTwo Large: Black Pepper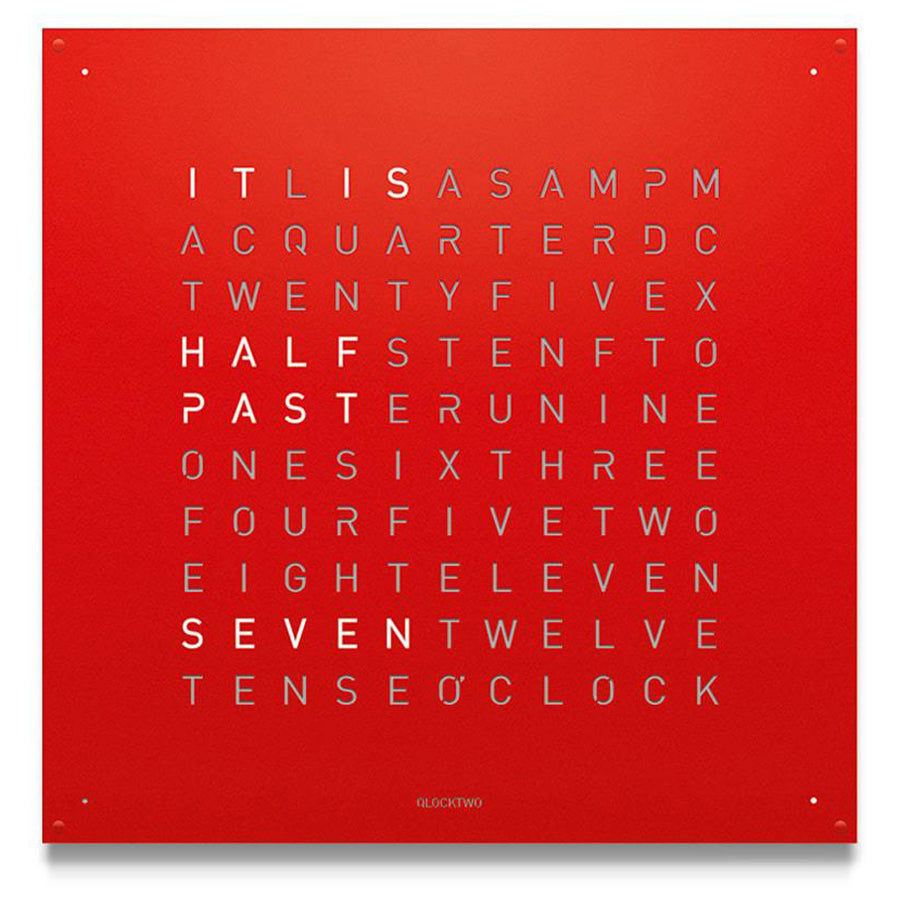 QlockTwo Large: Red Pepper
QlockTwo Large: White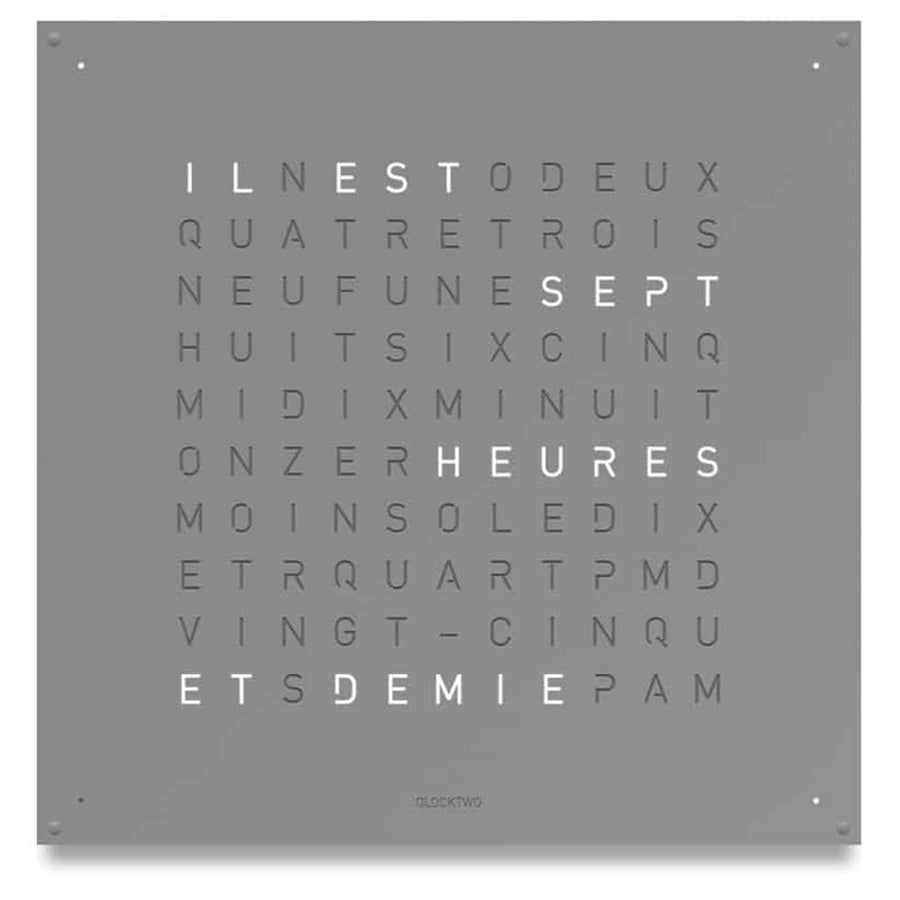 QlockTwo Large: Grey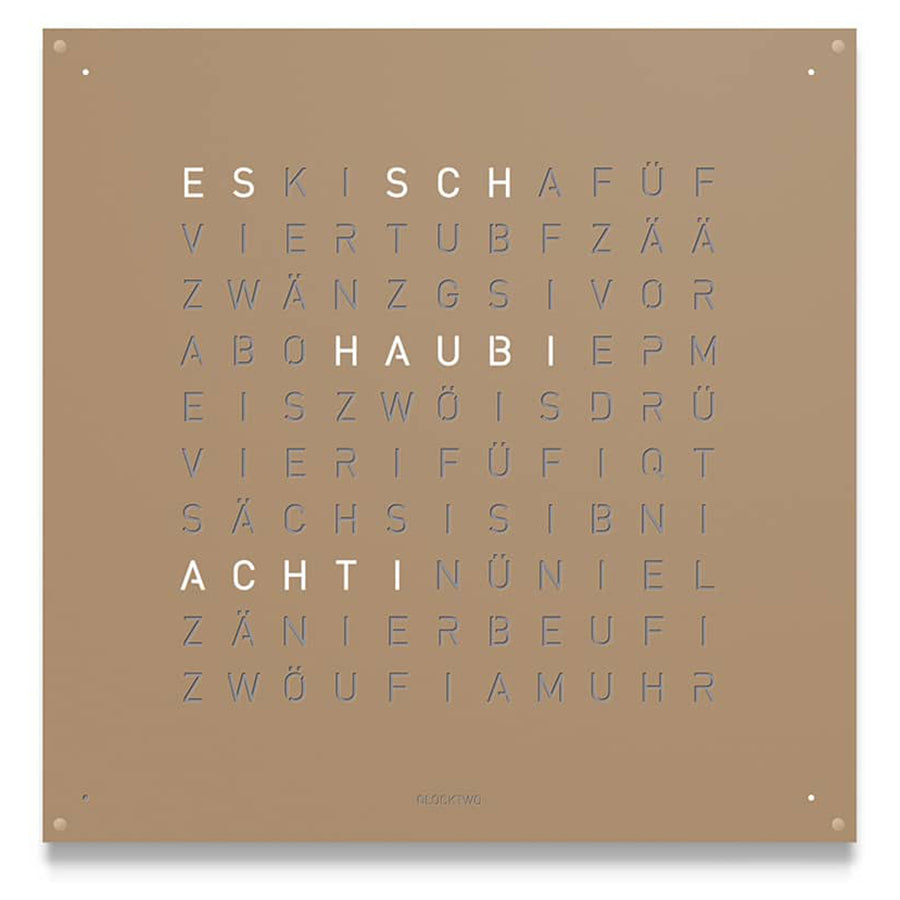 QlockTwo Large: Hazelnut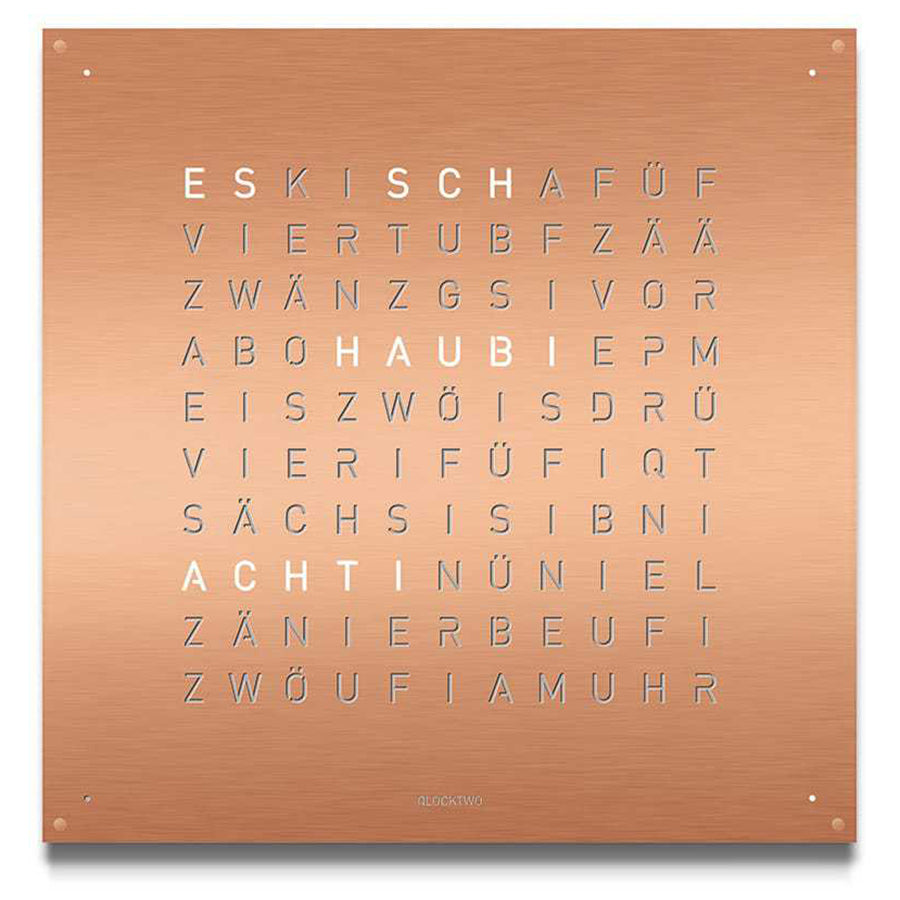 QlockTwo Large: Copper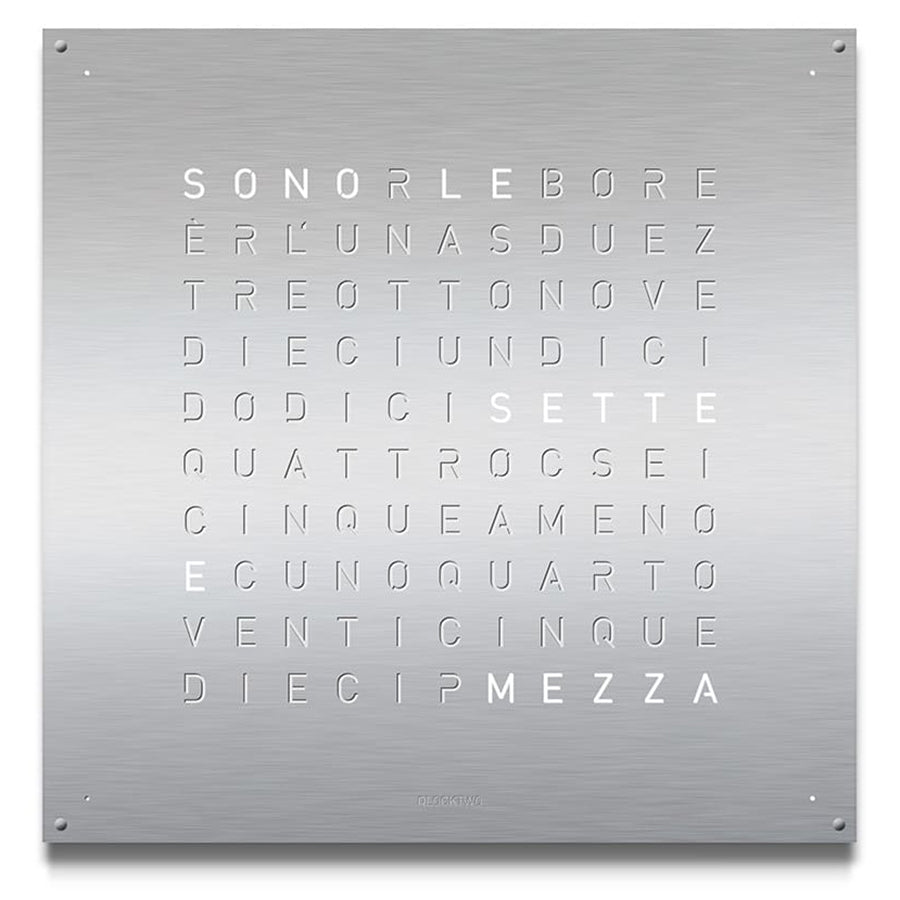 QlockTwo Large: Stainless Steel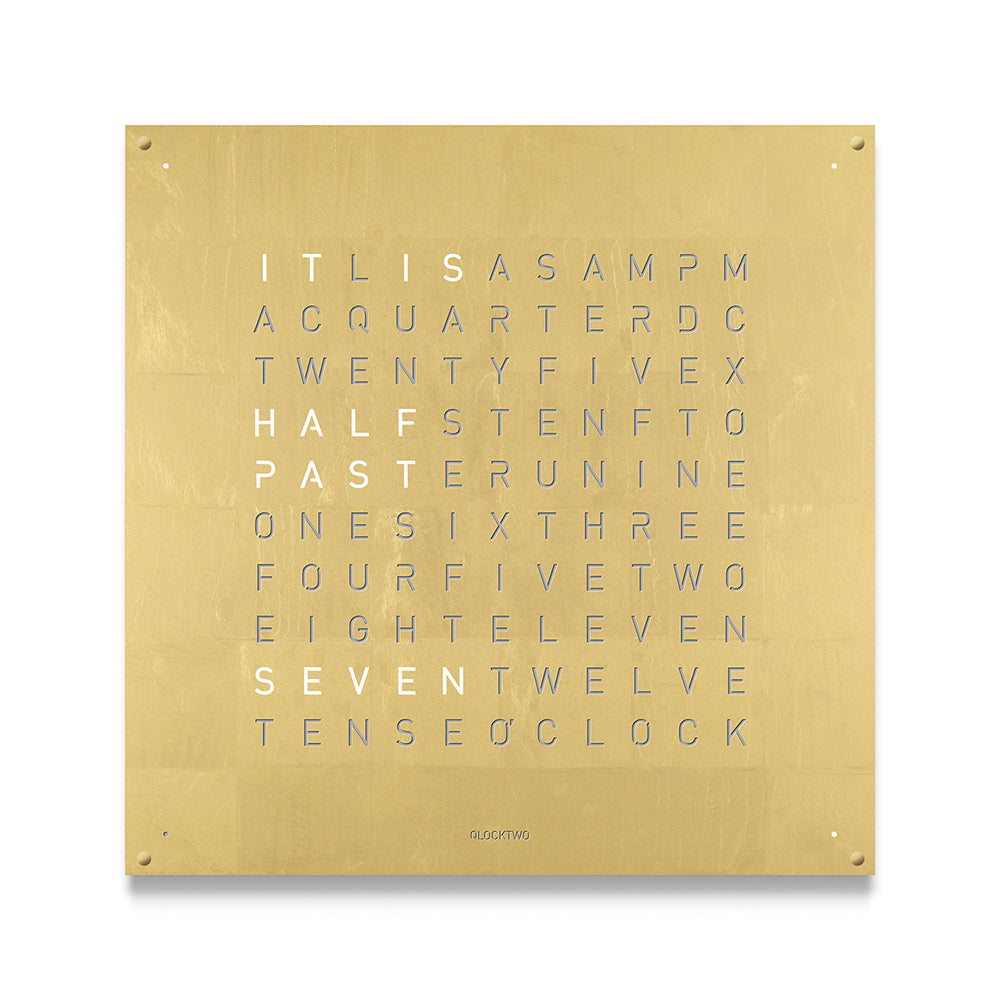 QlockTwo Large: Gold
QlockTwo Large: Raw Iron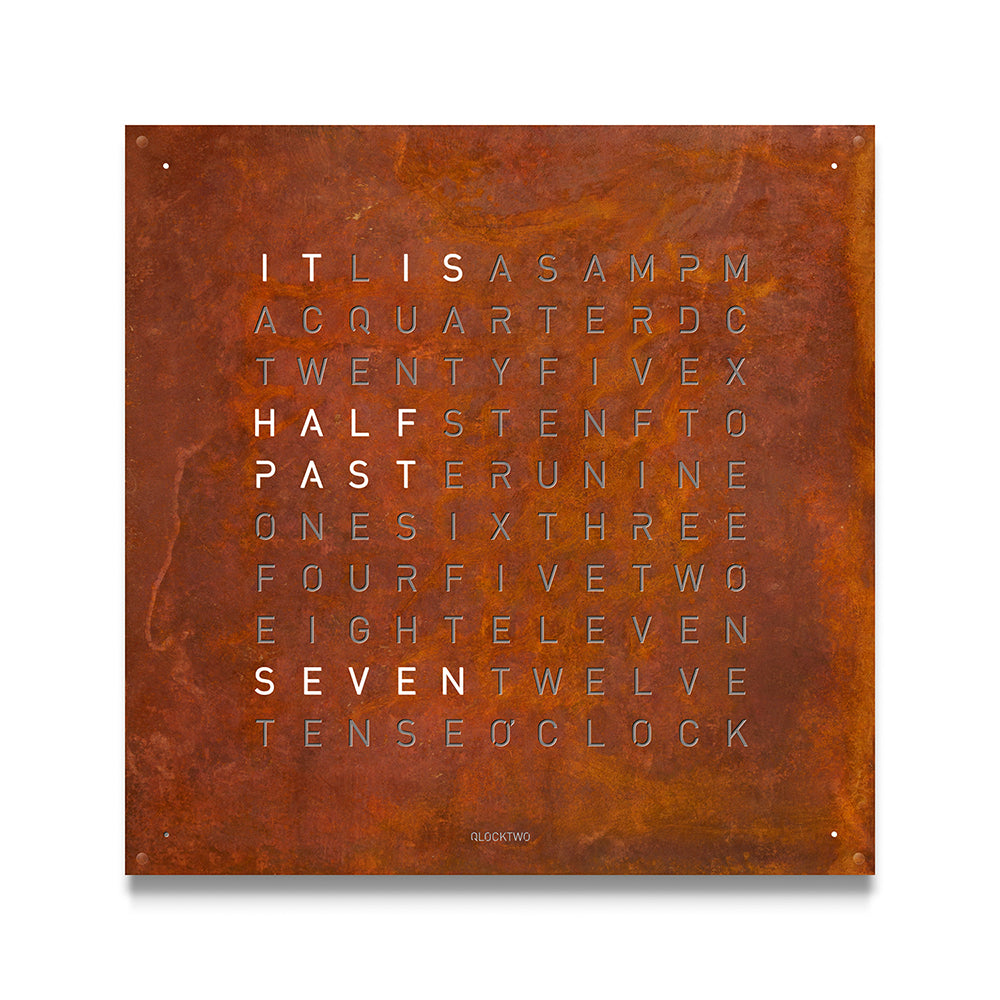 QlockTwo Large: Rust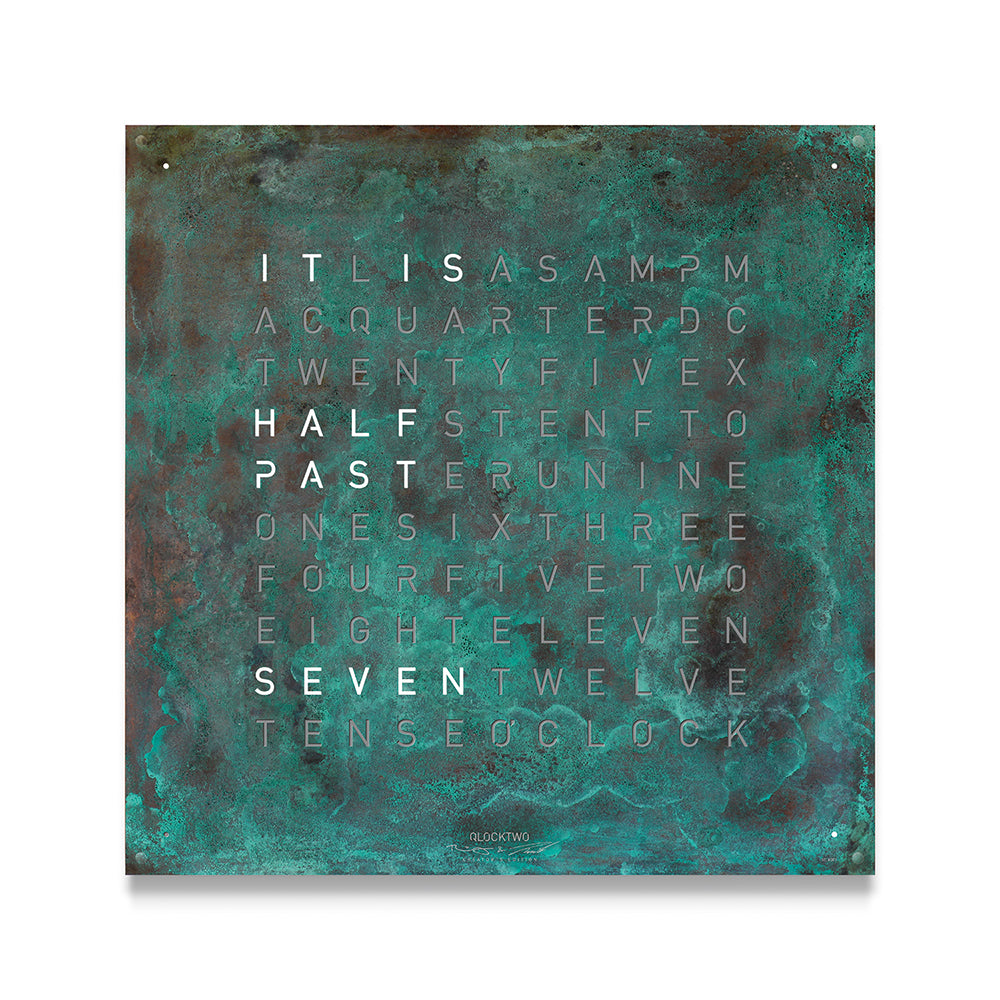 QlockTwo Large: Vintage Copper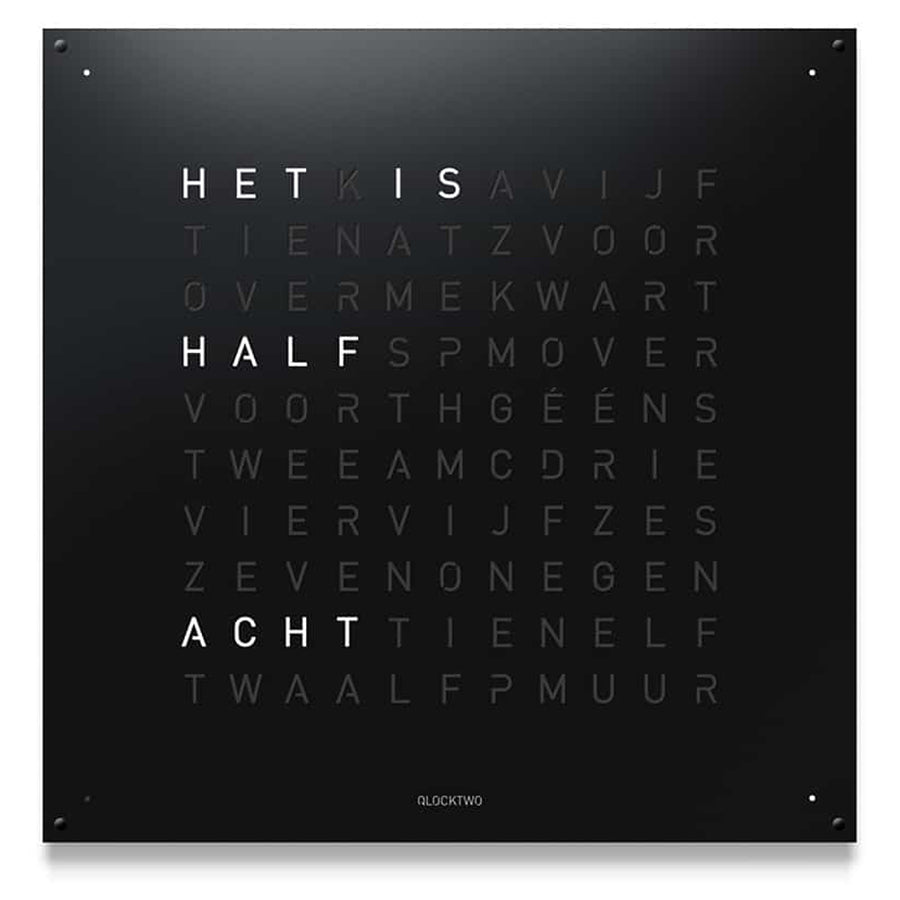 QlockTwo Large: Black Pepper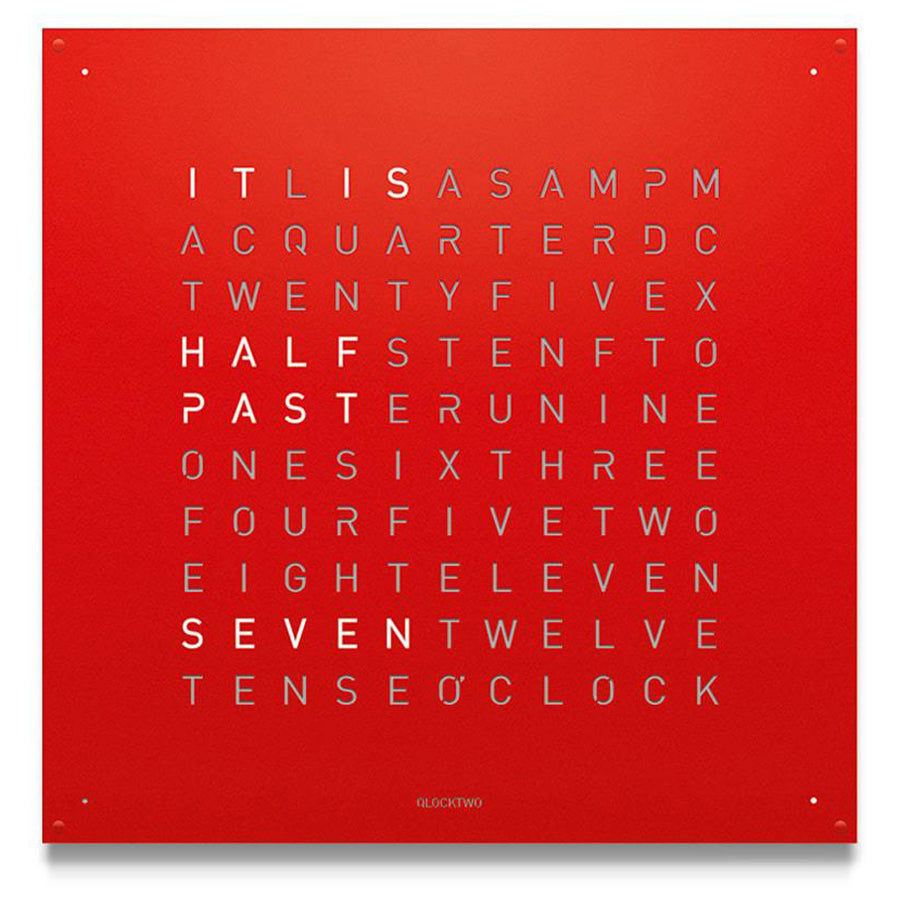 QlockTwo Large: Red Pepper
QlockTwo Large: White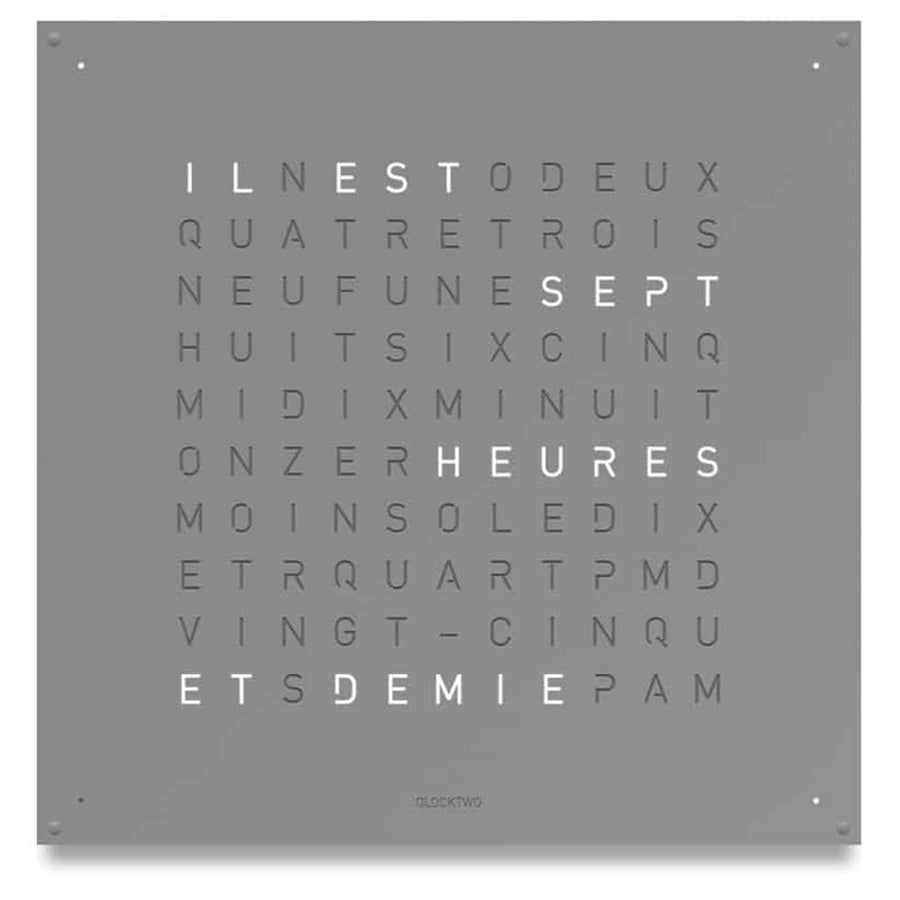 QlockTwo Large: Grey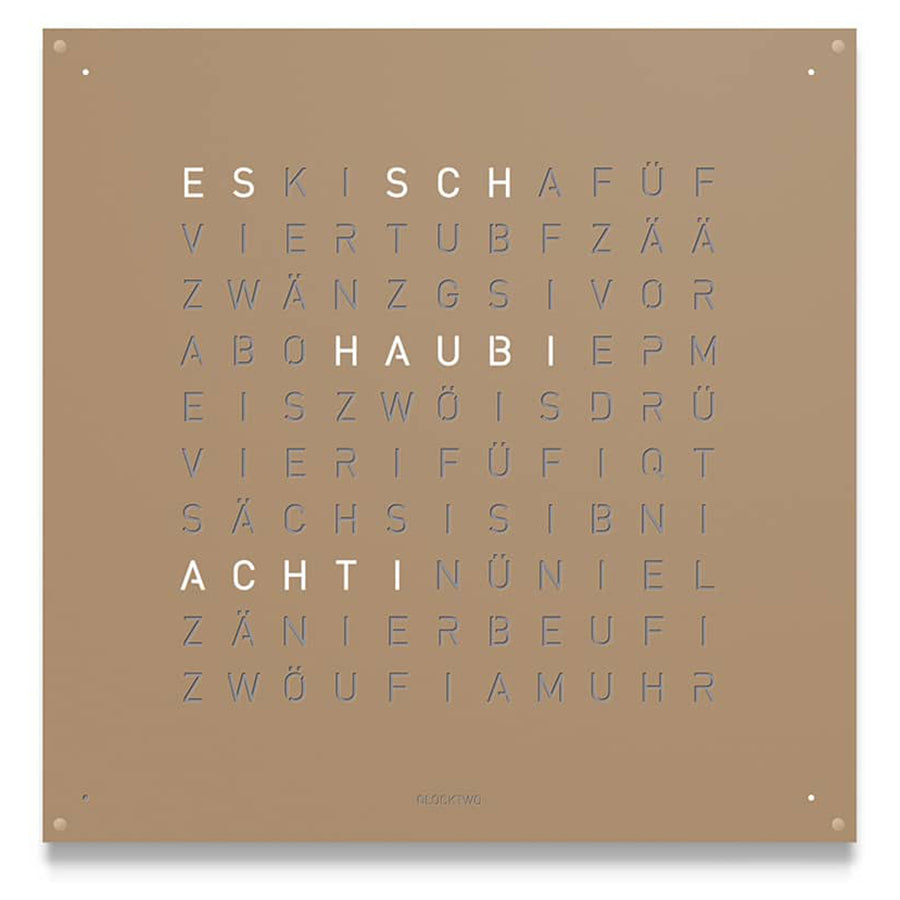 QlockTwo Large: Hazelnut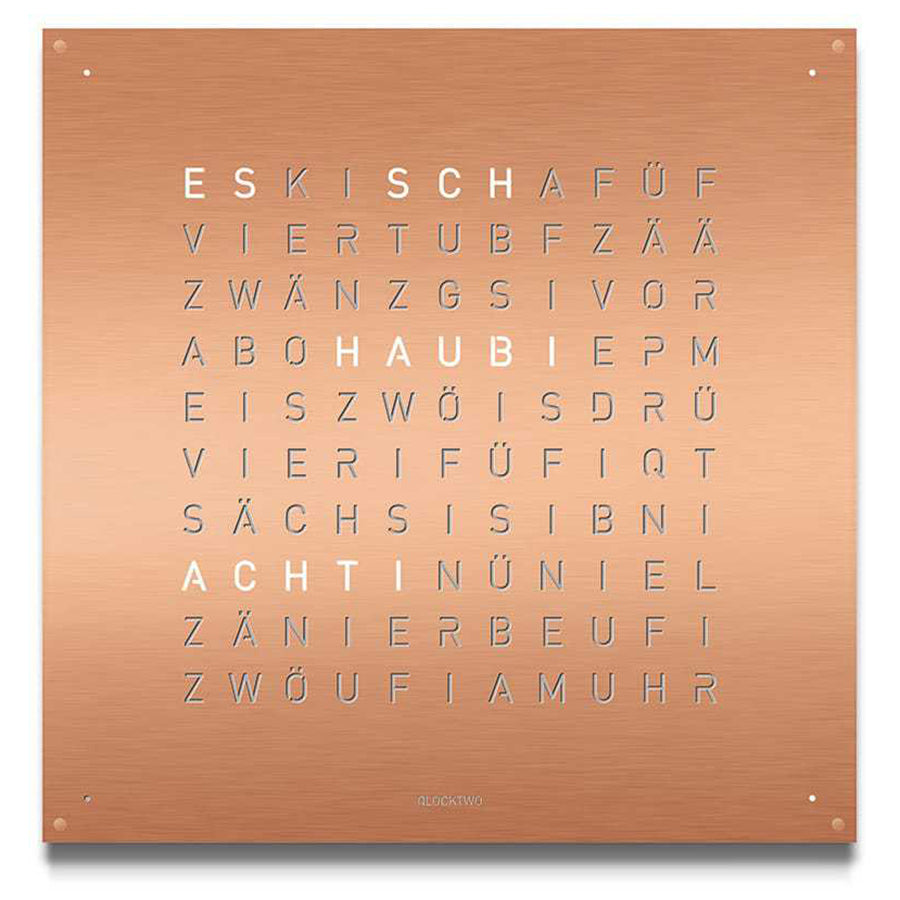 QlockTwo Large: Copper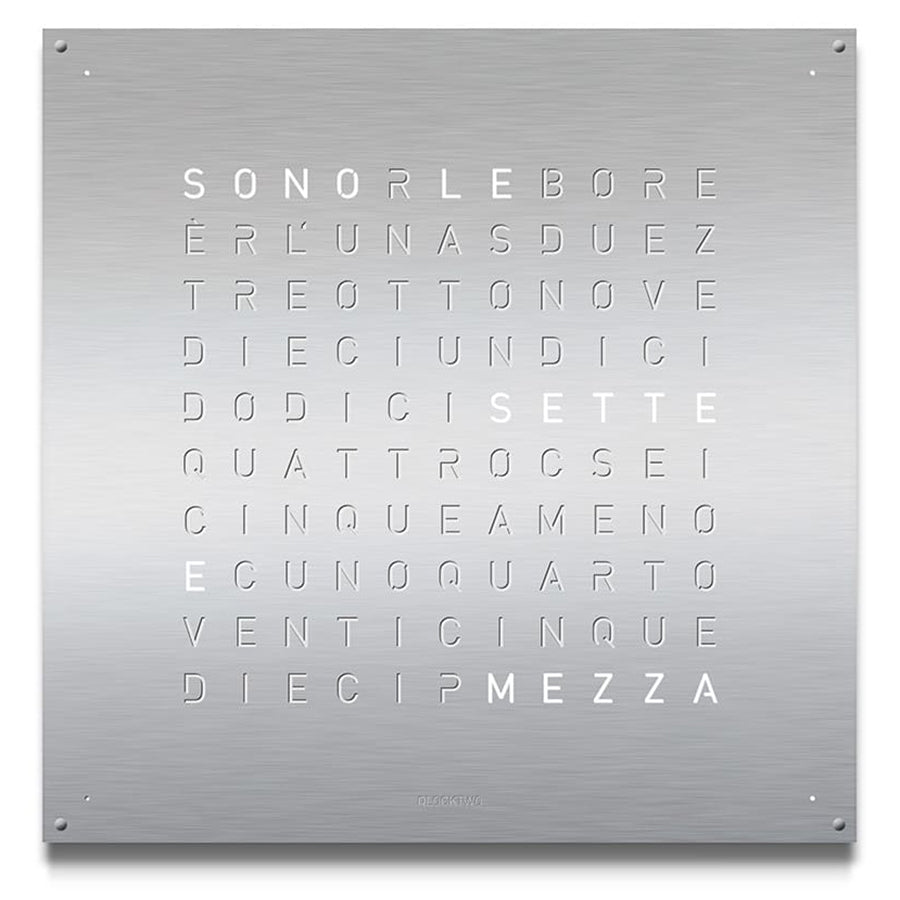 QlockTwo Large: Stainless Steel
QlockTwo Large
$6,900

SKU: BAF-QCKLG-BLK-STL
$6,900

SKU: BAF-QCKLG-RED-STL
$6,900

SKU: BAF-QCKLG-WHT-STL
$6,900

SKU: BAF-QCKLG-GRY-STL
$6,900

SKU: BAF-QCKLG-BRW-STL
$7,300

SKU: BAF-QCKLG-COP
$12,900

SKU: BAF-QCKLG-GLD
$9,900

SKU: BAF-QCKLG-RST
$7,900

SKU: BAF-QCKLG-RAW
$9,900

SKU: BAF-QCKLG-VCOP
---
---
Measuring almost 3 feet square, QlockTwo Large delivers entrancing timekeeping on a grand scale. With the panache of a contemporary artwork, the precise time is displayed via the written word in a matrix of letters, with the words changing at 5-minute intervals as illuminated corner points mark the minutes in-between. Qlock's interchangeable cover panels are offered in an array of eye-catching finishes—powder-coated steel in several matte colors, gleaming copper, stainless and goldtone finish or natural steel, iron or copper.
Size
35.5" h x 35.5" w x 1.5" d (90x90x3.5cm)
Details
Face panel is fixed by magnets and can be easily changed out for another color or finish; extra faces sold separately.
Handmade in Germany
Material
Body: Wood, paint
Face: Steel, iron, copper or gold
Technical
Power supply: 110-240V
Reduced power consumption due to brilliant LED technology
Automatically sets time by European radio signals; if clock is outside the time signal, it switches to a very accurate quartz mode.
Light sensor allows for easy adjustment of illumination
Automatically modifies to ambient light
Can display seconds
Brand
QlockTwo
Deservedly racking up more than 20 international awards in just the last few years, the German product design studio of Biegert & Funk continues to bowl over the design world with versions of their signature achievement, the Qlock. Designers Marco Biegert and Andreas Funk have, in essence, reinvented the notion of telling time with an innovative grid display of the hours, minutes and seconds of daily life. And all in 110 letters!
With variations ranging from wall clocks to wristwatches to an iPhone App, the Qlock "combines the moment with the written word and turns it into a statement," say Marco and Andreas. Among the dozens of distinguished prizes the firm has ratcheted up are the Red Dot, iF Product Design, Good Design and the prestigious Gold Award of the ADC Europe.